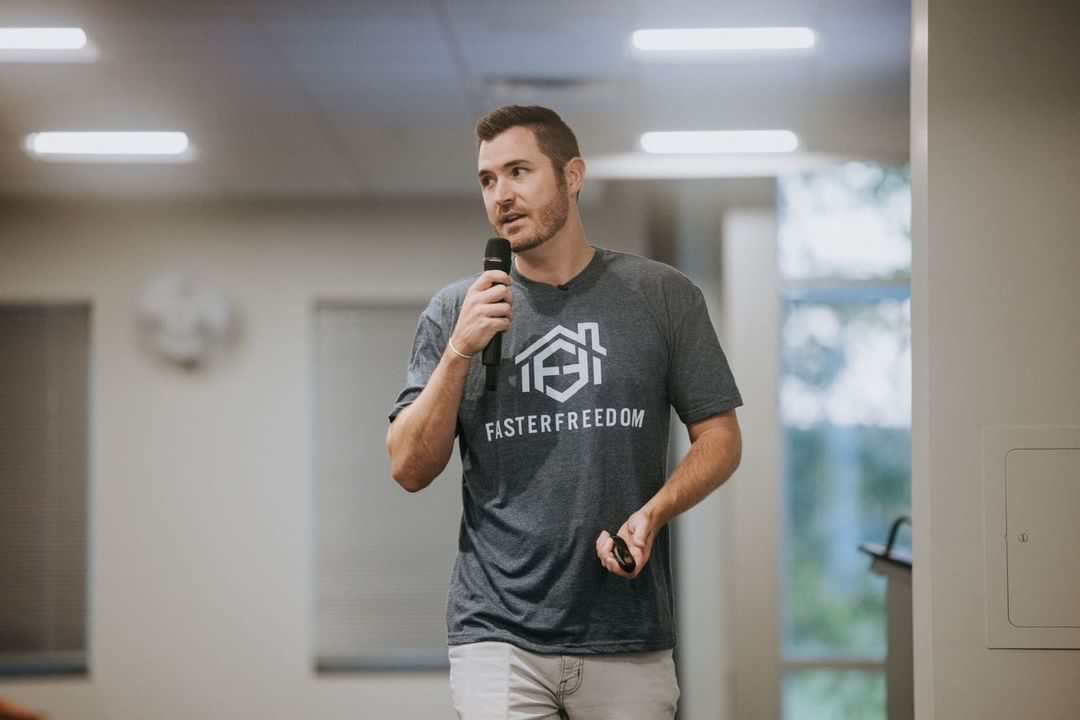 Sam Primm is a name that is quickly gaining recognition in the world of real estate investing. With over a decade of experience in the industry, he has built an impressive portfolio of rental properties and flipped homes, amassing a rental portfolio worth $45 million. But what sets him apart from other real estate investors? It's his unique approach to investing, unwavering commitment to philanthropy, and his ability to leverage social media to share his knowledge.
Primm's success can be attributed to his strategic use of the BRRRR method, which stands for Buy, Rehab, Rent, Refinance, Repeat. This approach allows him to purchase distressed properties, renovate them, and then rent them out for cash flow. Once the property is generating consistent income, he refinances it and uses the cash to purchase additional properties, hence the "repeat" in the BRRRR method.
In an interview with Haute Living, Primm explained the origins of the BRRRR method and how it has helped him succeed in the industry. "I stumbled upon the BRRRR method early in my career, and it completely changed the game for me," he said. "It's a powerful tool that allows investors to maximize their cash flow and grow their portfolios quickly."
Primm's success has not gone unnoticed, and he has been featured in numerous publications such as Business Insider, Disrupt Magazine, CNBC, and Yahoo Finance. He has also garnered a social media following of 2.2 million followers in social media garnered free advice. But despite his many accolades, he remains humble and focused on giving back to the community.
"I believe that success is not just about how much money you make, but also about the impact you have on others," he said. "That's why philanthropy has always been a big part of my life. I'm passionate about supporting causes like education and mental health, and I donate a portion of my profits to those causes every year."
Primm's commitment to philanthropy is just one aspect of his multi-faceted career. In addition to his success in real estate, he is also an entrepreneur. He has launched several successful businesses, including a marketing agency and a real estate investment coaching program.
When asked about his entrepreneurial spirit, Primm explained, "I've always been driven to create and innovate. Whether it's in real estate or other industries, I love the challenge of building something from the ground up and seeing it grow."
When it comes to teaching others about real estate investing, Primm has had tremendous success. He has over 1000 students who have bought over $200 million in real estate using his strategies.
What's perhaps most impressive about Primm's success is that he has bought all his real estate, $45 million worth, without using a dime of his own money. This demonstrates his mastery of real estate investing strategies like the BRRRR method, which allows him to purchase distressed properties, renovate them, and rent them out for cash flow, ultimately leading to significant wealth creation.
Primm's success and philanthropic contributions have earned him a reputation as a thought leader in the industry. He is often sought out for his insights on real estate investing and has spoken at real estate conferences across the country.
Sam Primm's entrepreneurial spirit has led him to launch multiple successful companies, including a marketing agency and a real estate investment coaching program. One of his companies is responsible for flipping 300 houses a year, demonstrating Primm's ability to scale and succeed in the industry.
As Primm continues to grow his portfolio and give back to the community, he remains focused on his ultimate goal: to change the game in real estate investing and inspire others to do the same.
Written in partnership with Tedfuel
Subscribe to discover the best kept secrets in your city