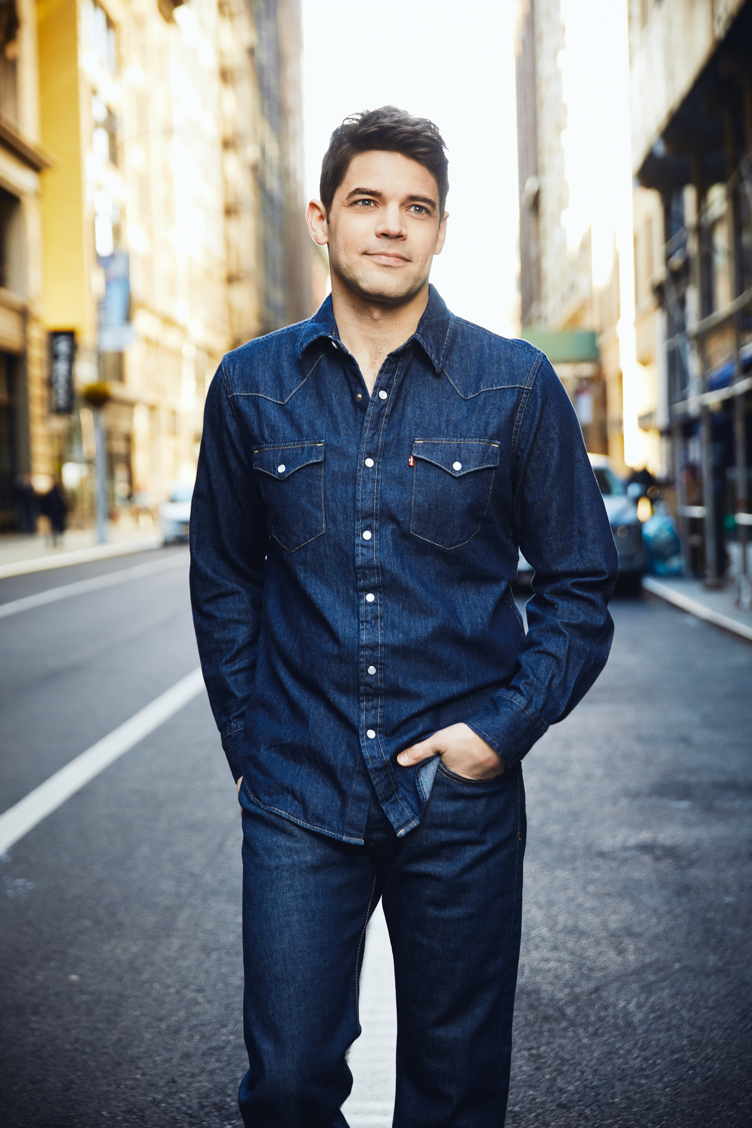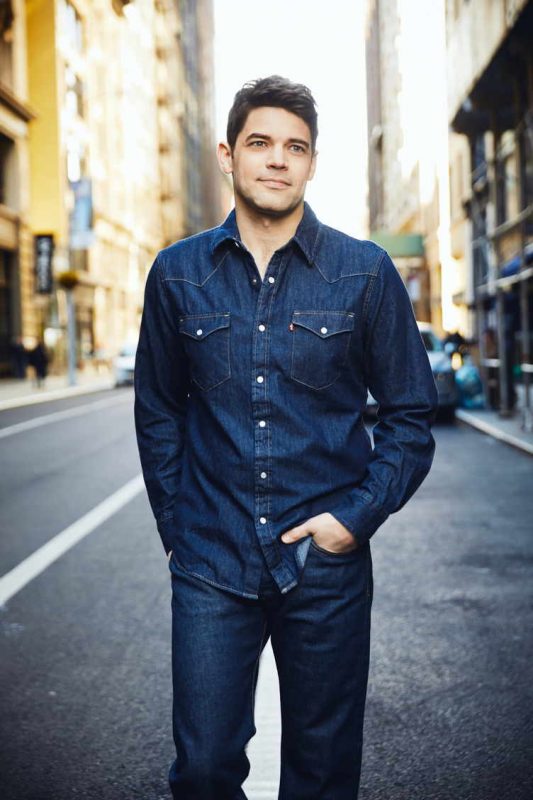 Photo Credit: Stephanie Diani
Jeremy Jordan is spinning some gold. The actor, who is best known for his Tony and Grammy-nominated portrayal of 'Jack Kelly' in Newsies on Broadway, as well as his many roles on television including series regulars on CW's "Supergirl", NBC's "Smash," and Disney's "Tangled," stars as Neil Bogart in the film, one of the music industry's most colorful and brilliant music producers who founded Casablanca Records – the most successful independent record company of all time. It is a rags-to-riches story chronicling the tale of a poor kid from Brooklyn who went on to define the pop music culture of his time and discovered music superstars Donna Summer, Gladys Knight, The Isley Brothers, Bill Withers, and KISS. Jordan, who is the true lead and the narrative throughline of the film, while surrounded by some of today's hottest music stars playing the icons who inspired them and singing their most popular songs including Wiz Khalifa, Jason Derulo, and Ledisi. Here, we chatted with the Broadway vet about his latest role.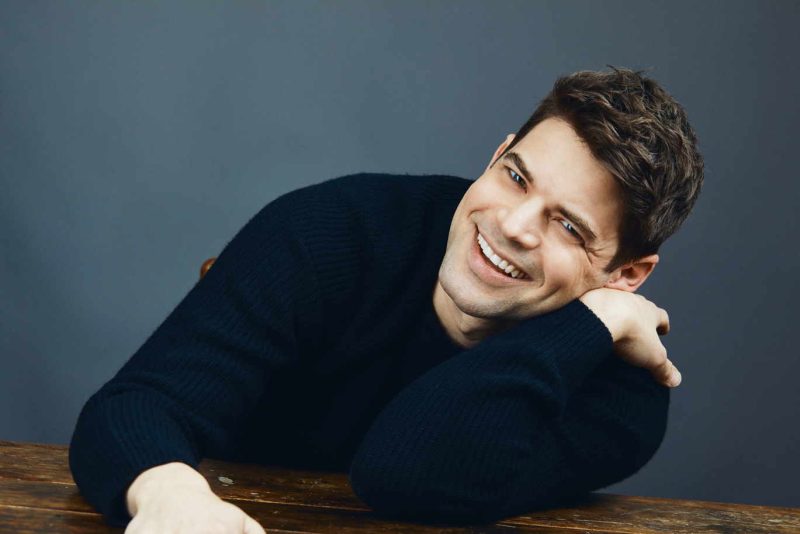 Photo Credit: Stephanie Diani
Tell us about Spinning Gold and your role as Neil Bogart.
Spinning Gold is a film about Neil Bogart (that's me!), the legendary record man and founder of Casablanca Records. It follows his life story and his fascinating road to success, coming from the Brooklyn Projects to discovering and nurturing some of the biggest artists of the 60's and 70's. Ultimately, the story is about reaching for your dreams, so matter how insanely perilous and daunting the road ahead may be, and to never waste a single moment of the time you've got on this earth.
Is it more difficult to play a real-life person than a fictional character? What has been your most challenging role to date?
I think as a rule, it's probably a little bit easier to play a fictional character, but in this circumstance, Tim (the writer/director, and Neil's real-life son) made it incredibly easy. He always told me from the very beginning that all he was interested in capturing was the essence of Neil, not an imitation, and that I had a lot of Neil's essence already within me. It's part of the reason I got the part in the first place. So really, it was a collaborative effort and I never once felt pressured or judged, and I was really allowed to find my version of him. So in a way, we were re-creating our version of Neil Bogart, and that's the version that's telling this particular story.  As for my most challenging role to date, I'd probably say when I was doing "Finding Neverland" at ART, it was a stage version of the movie and I had to play JM Barrie. The accent, and the nuance, a character that was a bit older than me, it was a really great challenge, again tasked with playing a real person.
What drew you to the character?
His tenacity. His utter inability to say no. It's really an incredible (and dangerous) trait that is so different from me. And I really admired that about him, even though it really got him into some big big trouble!
What was it like working with so many big-name musical artists? Who were you most surprised at professionally and personality wise? Whose acting chops blew you away?
It really was a joy. I mean we had an embarrassment of riches on set… and most of the guest artists only got to come in for a day or two, so it was always a fun surprise to see who was coming in that day. Everyone was so grateful to be included and to get to step into those iconic characters. I can't pick any favorites, but I got to spend the most time with Ledisi, Tayla Parks, and Sam Nelson and they were all so awesome. Really everyone stepped up to the plate with the acting, too! Not a bad egg in the bunch.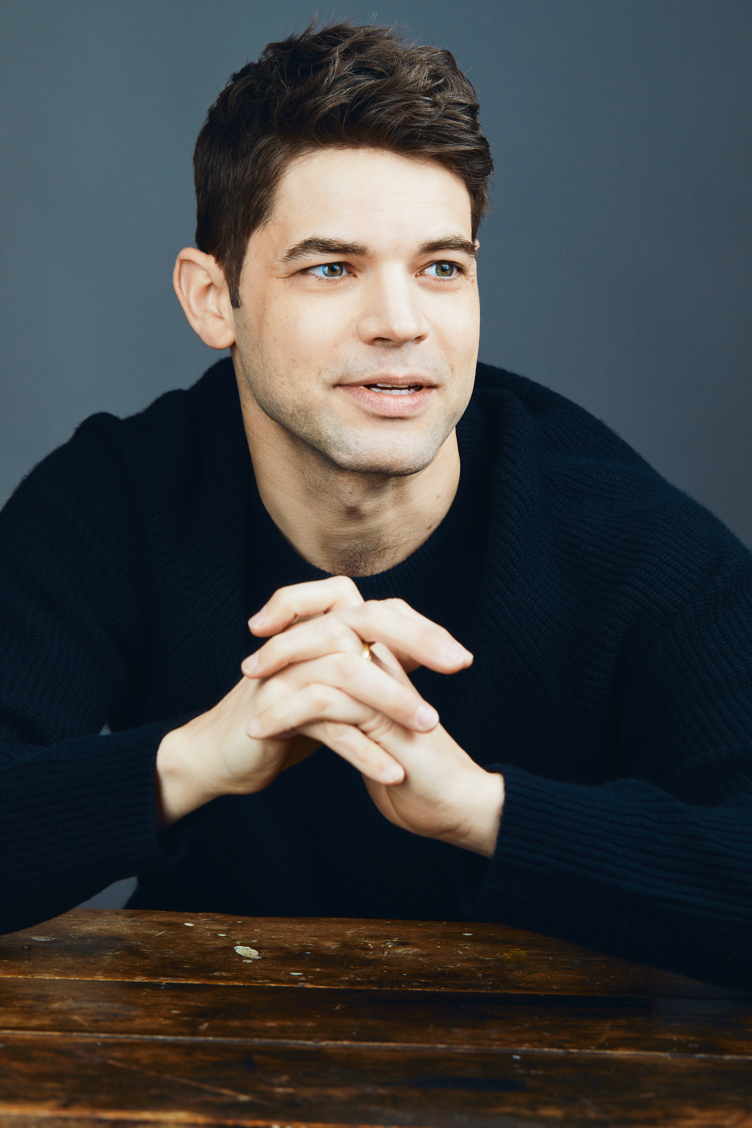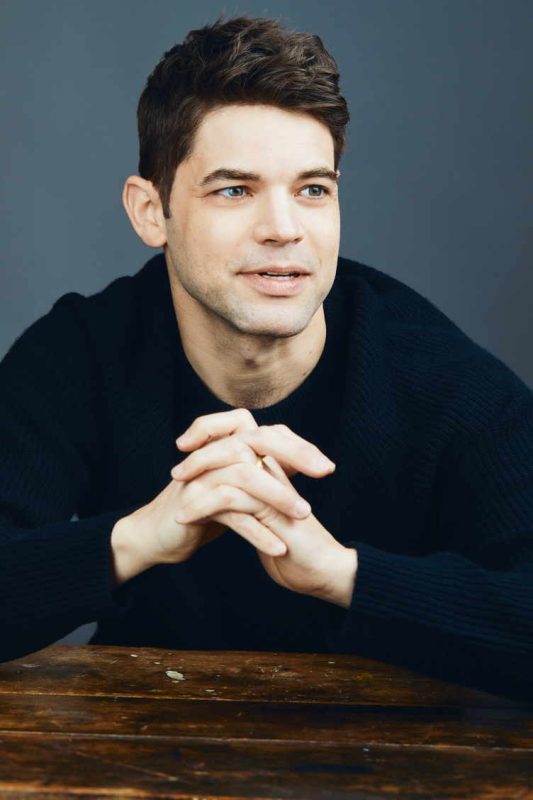 Photo Credit: Stephanie Diani
Were there any particular performances that you drew inspiration from for this role?
Not performances so much as people. I try to stay away from emulating other artists because who knows how they found their way into their own performances, so I stick to trusting myself and being a student of human behavior. I am always on the lookout for interesting people who handle situations in ways differently from myself, and I try to steal little nuggets where I can. With this particular role, I was really lucky to be blessed by working with two of Neil's children, Tim and Evan (he did a lot of the music for the film). Between the two of them, their father's DNA was so obviously apparent, even though he'd been deceased from nearly 40 years, and every day, I'd watch them and find some nuance I would hijack and add to my Neil Bogart arsenal.
You are well known as a Tony nominated Broadway actor and are also in a band [Age of Madness]. Did your musical experience inspire your preparation for your role?
Well in regards to my band (should out to Age of Madness, stream wherever you listen to music!), it was still in its infancy when I was working on this film, so if anything, working on a film about the music industry inspired me to work harder toward realizing my own rock star dreams. But otherwise, I have had a lot of musical experience in the Broadway/TV/Film worlds, and I think it really helped in telling this particular story, which is a bit larger than life. There is an inherent theatricality in Neil as a person and as a character. He was a showman that just happened to end up on the other side of the stage… and this film is, in a way, his redemption. He is the one telling us this story. It's his chance to finally be the lead character, the star of the show… and he steps into that role beautifully.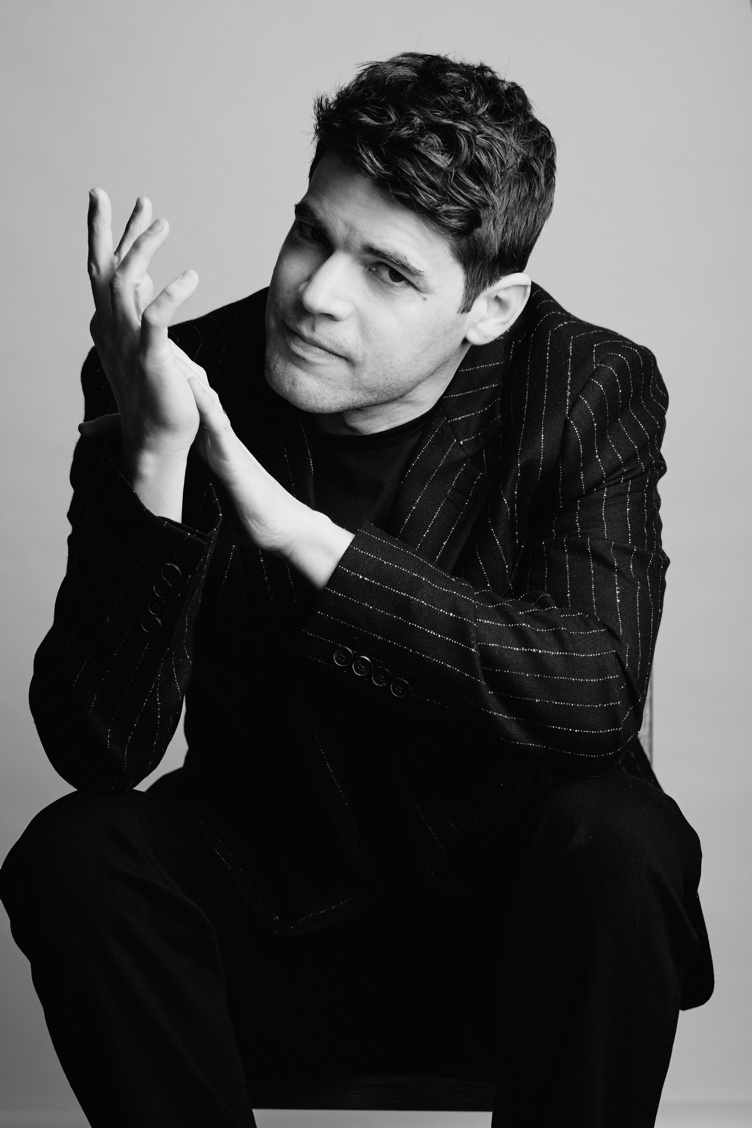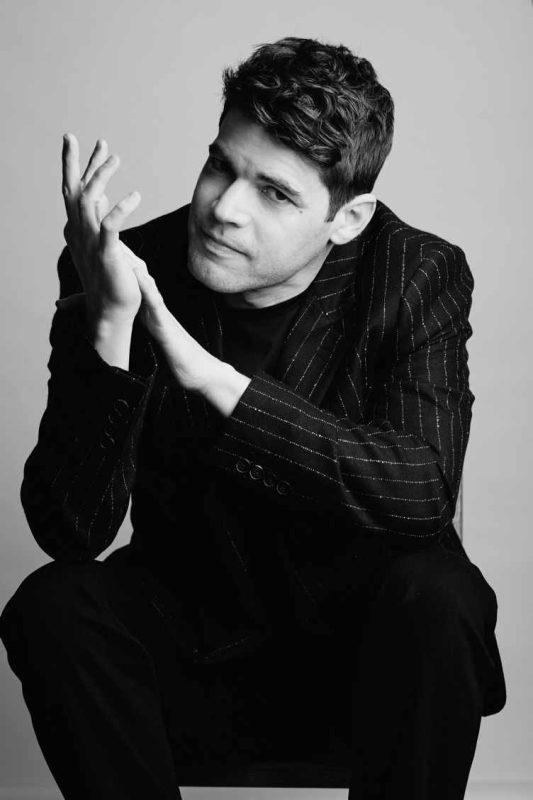 Photo Credit: Stephanie Diani
What are a few of the standout behind-the-scenes moments from set?
Oh man, so many. First of all, we were allowed to improv so much on this film, and so much of it made it into the movie. Tim would just leave the cameras rolling and we'd go off on our own, it was really a fun experience, and we had so many funny people on set, it always devolved into laughter after a few minutes. Let's see, what else? Well, we shot this whole film in the summer months, and when we shot in New Jersey we were in this old warehouse with zero climate control wearing wigs and polyester… I have no idea how they edited out the rivers of sweat that were pouring down our bodies in basically every shot of the film. And also, we got to hang out and meet with some of the people who were really a part of Neil's life, namely his second wife, Joyce (played by the amazing Lyndsy Fonseca in the film), who gave us such a remarkable insight into who all these wild record people really were.
What aspect of the film do you hope resonates with audiences most?
That you've just got to fight with everything you have when you have a vision for yourself and your life. It's really incredible what Neil created. Was he perfect in that pursuit? No. But if the audience leaves with even the slightest inclination to get up and take a step toward a dream they've had and never had the guts to pursue, then the film, in my mind, will have been a resounding success.
What to you is the greatest luxury in life and why?
For me, the greatest luxury is having people in my life that have chosen to love and believe in me. It's a difficult profession I've chosen for myself, and it's really easy to let self-doubt creep in. And when people close to you choose to lift you up, it gives you the strength to believe in yourself, and that in itself is a luxury very few can really say they have in abundance… so I'll keep striving toward that one. But in the meantime, I'm going to continue to lean on the people that I love the most, my wife, my family, my close friends, while also allowing myself to be a source of love and belief for them in return.
Subscribe to discover the best kept secrets in your city