After immense success with their NBA Champions Collection and other exclusive drops, the m-commerce fashion brand Space Runners is at it again with a brand new partnership that sets the bar even higher, this time collaborating with French luxury brand, Balmain.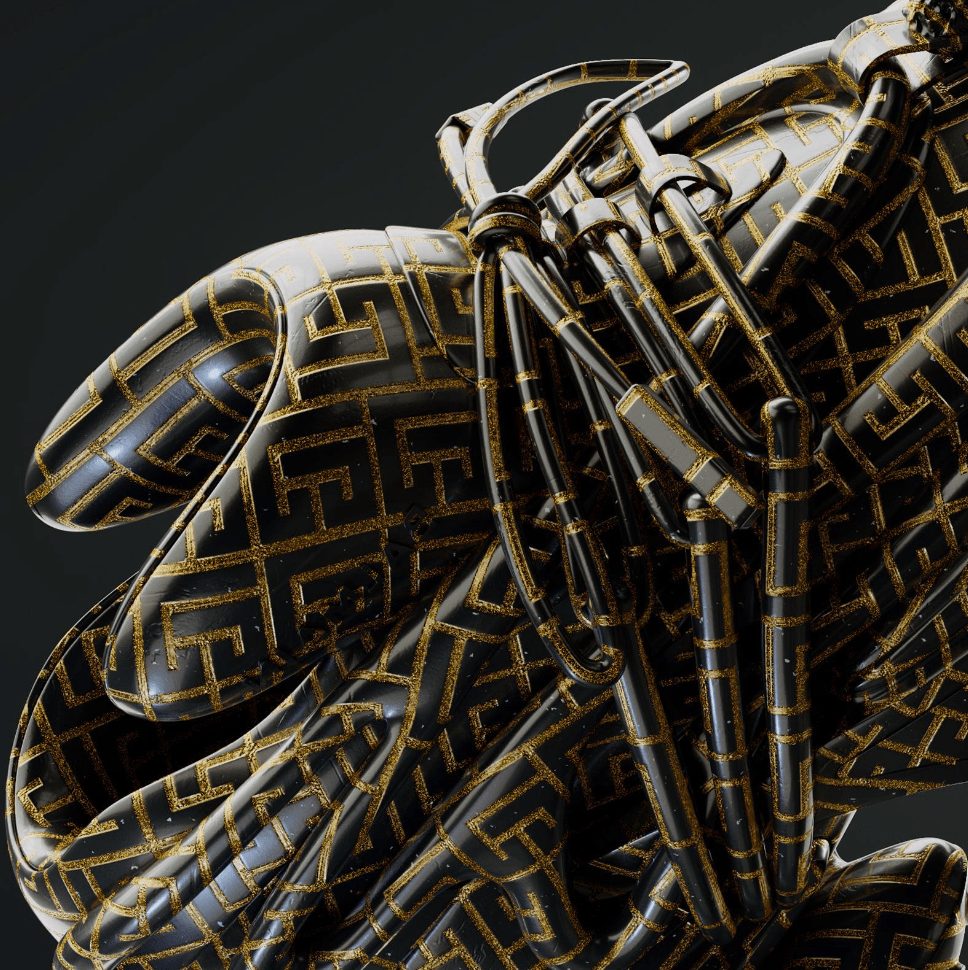 Many believe that the Metaverse represents the future of fashion, but who's to say the future isn't already upon us? With brands creating otherworldly designs and the technology available to truly make those concepts timeless, we've entered a brand new era where fashion can exist in multiple dimensions: physical, digital, and beyond.
After experiencing immense success with their NBA Champions Collection – selling out in under 9 minutes, m-commerce fashion brand Space Runners has partnered with other celebrities and brands such as Jake Paul and Tyson Fury, to design and launch digitally wearable NFTs.
The latest on their radar is a partnership with Balmain Paris that sets the bar even higher. Last year in April, the French luxury brand unveiled its Unicorn sneaker, designed by famous creative director Oliver Rousteing. Now, the already innovative sneaker has been transformed into an exclusive, transdimensional commodity.
The Unicorn sneaker embodies an out-of-this-world feel, with an aerodynamic silhouette, chunky sole, and tapered toe. It was designed to feel rare and elusive while captivating the beauty and strength unicorns are most known for. The design eloquently juxtaposes mystical elements with real-life, present-day style.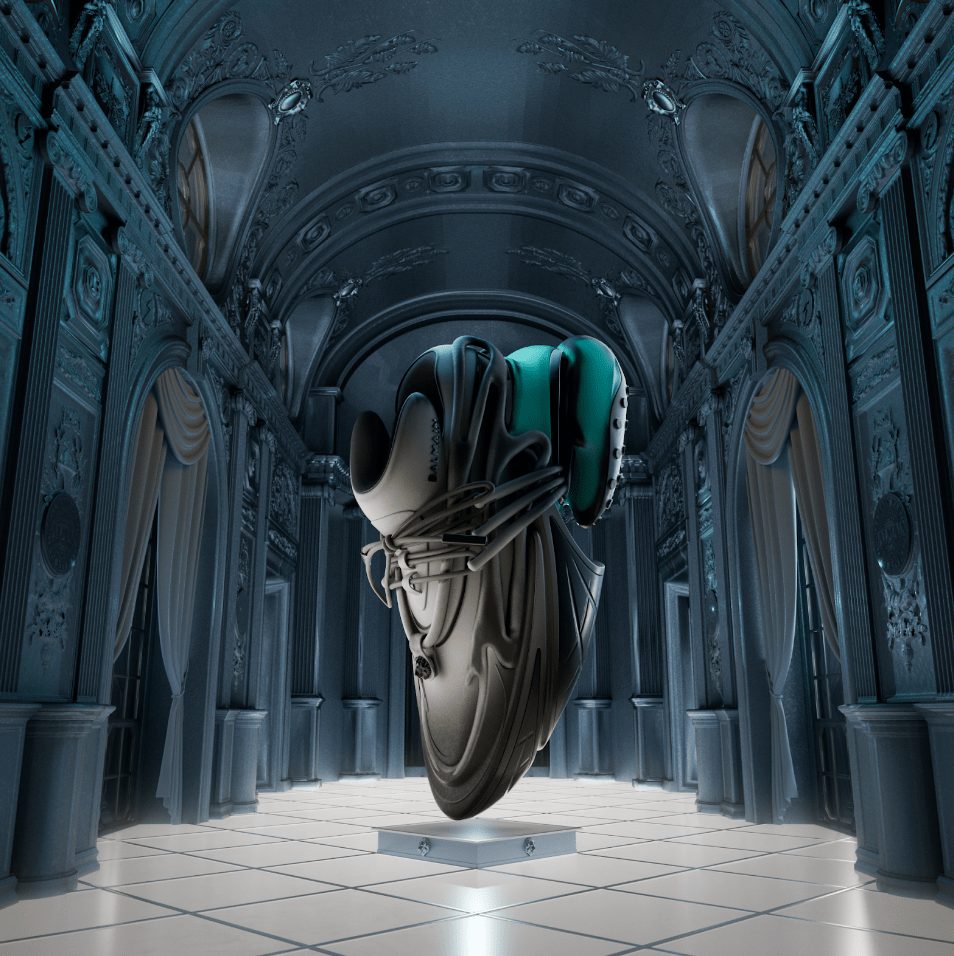 "Balmain is an amazing brand that's really trying to be the bridge between innovation and luxury, so we thought it would be a very playful theme to bridge what we feel fashion is like today, by contrasting baroque and renaissance style designs to modern Web3," says Won Soh, co-founder and CEO of Space Runners. "It's really hard to find a luxury brand that can balance between maintaining a luxury image, while also continuing to innovate and be very tech-forward, so we are very excited to be collaborating with them" he adds.
The San Francisco-based tech-entrepreneur previously worked with McKinsey & Company, advising tech companies on growth strategies, and also worked at Google where he gained a deep understanding of technology and innovation. He now brings his cumulative experience to Space Runners, helping us to reimagine what we wear, where we wear it, and how we buy it.
"We were introduced to Balmain about six months ago, and we clicked well right away," Soh says. "We really appreciate what Balmain has done recently in the fashion space, and its future vision. It's aligned well with what we're doing at Space Runners."
Soh shares that he believes Balmain has been challenging the limits of what's possible in fashion. "They've launched some NFT collections before and they are really thinking about their Metaverse strategy for the future," he adds.
Space Runners and Balmain's joint project debuted at the NFT Paris conference last week, just days before the brand's womenswear show at Paris Fashion Week. The official drop will take place on March 20.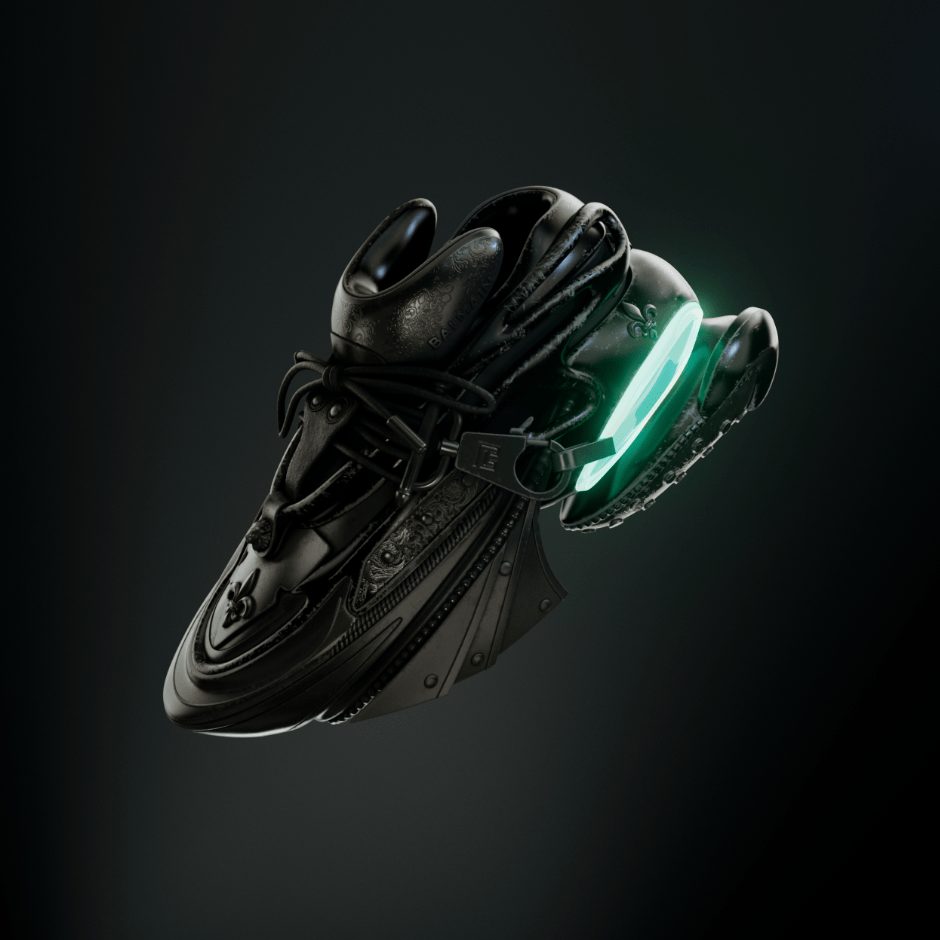 These days we are seeing more and more aspects of Web3 and the Metaverse spilling over into the fashion industry, and the collaboration between Space Runners and Balmain marks just the beginning.
"How you interact with clothing on a deeper and broader level is changing rapidly. Both the fashion and Metaverse industries are colliding, and I think there will be a lot of disruptions over the next two to five years, or better yet, starting from this point forward," Soh continues.
"As the physical and digital continue to merge, Balmain is dedicated to constantly exploring emerging pathways that help add new recruits to the very engaged, diverse, and global Balmain Army. So, knowing that this collaboration allows us to introduce this historic house to a broader audience, Balmain is very happy to partner with Space Runners to place the spotlight squarely upon the bold spirit and silhouette of Olivier Rousteing's latest Unicorn designs," Balmain CMO Txampi Diz says.
Together, Space Runners and Balmain are bending the fashion world at its seams, challenging the limits of not only fashion but also what is possible in the Metaverse. The fresh kicks draw on many unexpected influences, such as anime and sleekly aerodynamic cigarette speedboats. Yet equally unexpected is its potential to mesh the past, present and future with physical and digital realities.
A limited supply of the best-selling Unicorn Sneakers will be released on Balmain.com on March 22, with each pair linked to a unique Balmain x Space Runners Unicorn NFT. The price of each Unicorn Bundle will range between €1,500 and €1,900 and customers will be able to pay in ETH or Credit/Debit card.
As Balmain's website brief suggests, it's not often that one manages to catch a glimpse of a unicorn, but neither is it often that one manages to purchase a rare NFT. To purchase the extremely limited-edition special design of the best-selling Unicorn Sneakers visit their website here.
In terms of what's next, Soh hints at other exciting partnerships we can expect later this year. "We are actually already working with other brands to launch joint collections throughout the year, so you should be excited for that," he says.
"Our goal here is always, how do we help bridge the gap between traditional brands and digital spaces? We're also working with a lot of different brands and retailers to start integrating more immersive and interactive shopping experiences into their websites," he concludes.
To stay up to date on new Space Runners innovations in the m-commerce space or their one-of-a-kind drop with Balmain, be sure to follow them on social media, and be ready to take flight with their Unicorn NFT.
Written in partnership with Ascend
Subscribe to discover the best kept secrets in your city