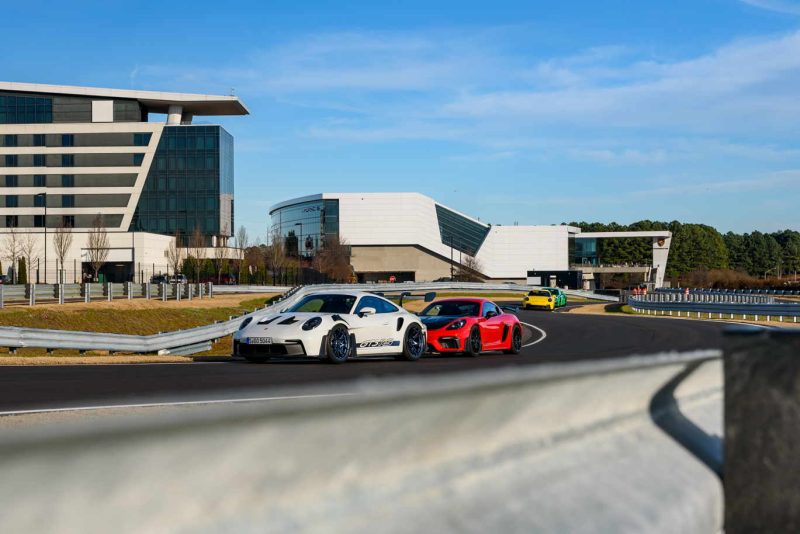 Photo Credit: Porsche Cars North America, Inc.
Atlanta's Porsche Experience Center will expand its footprint with an incredible new track inspired by some of the most dynamic elements of several iconic race courses this April.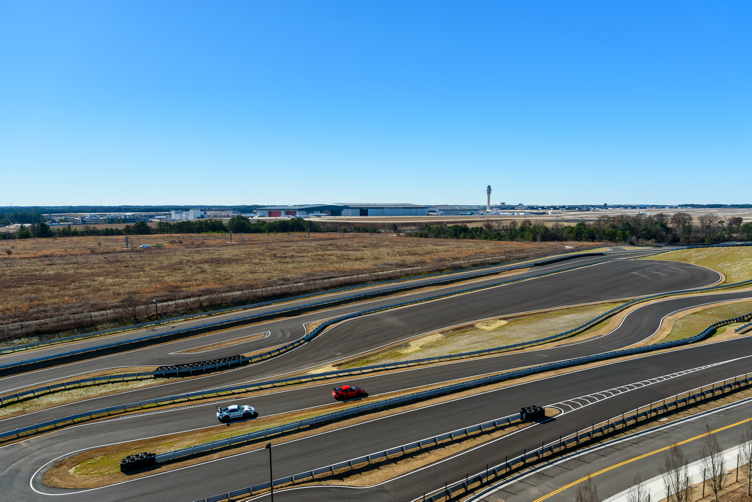 Photo Credit: Porsche Cars North America, Inc.
The second track, designed by Tilke, effectively doubles the length of the existing driver development course, offering 90 minute driving experiences in Porsche sports cars with one-on-one instruction from a Porsche Drive Coach. The new track can be driven on its own or in combination with the existing track and adds features inspired by some of the world's best roads and racing turns. The project is a cornerstone of a multi-million dollar investment in further developing the headquarters campus of PCNA.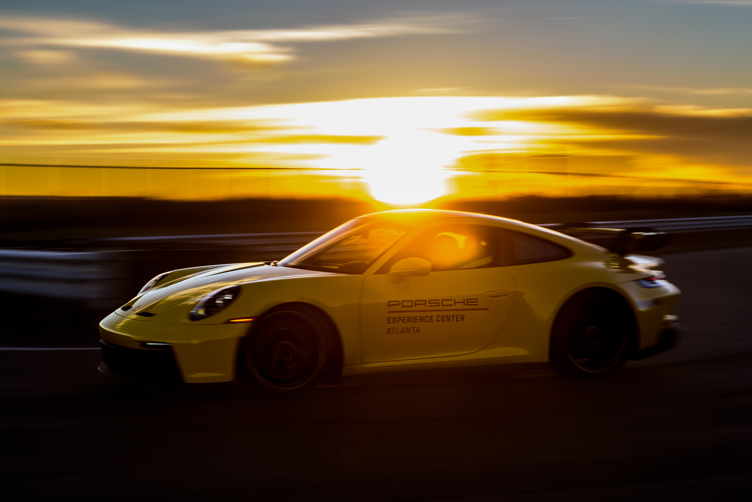 Photo Credit: Porsche Cars North America, Inc.
Open to the public, including owners and non-Porsche owners, the PEC offers drives for visitors with a full brand immersion including a gallery with classic Porsche vehicles on display, a retail shop, and fine dining at Restaurant 356.
Photo Credit: Porsche Cars North America, Inc.
The new 1.3-mile driver development track, which officially opens on April 1, includes four instructor-led driving modules:
Low-Friction Circle: allows drivers to experience the understeer and oversteer characteristics of a Porsche on a wet, polished concrete surface that is over 196 feet in diameter. Its goal is to teach guests how to manage grip levels; identify and recover from under and oversteer; maintaining forward vision; and improving hand-over-hand steering technique.
Ice Hill: the Ice Hill simulates an icy mountain road where a driver is likely to lose control up or down the hill. It has an 8 percent slope, computer-controlled water jets and a low friction polished surface, which provides a unique and challenging scenario to test even the most experienced of drivers. The goal here is to identify and correct under and oversteer of a vehicle; learn weight transfer, proper lane change and brake application.
Autocross Area: arranged on a large paved area, drivers will navigate through slaloms, acceleration zones and cone obstacles. The intention is to develop the right vision and steering technique (including the identification and correction of under and oversteer, experience lateral and longitudinal load changes, and acclimate to changing vehicle dynamics that come with increased speed.
Handling Circuit: a 1.3 mile motorsports-inspired driving circuit with elements influenced by the Carousel from Germany's Nürburgring-Nordschleife; the Corkscrew at Laguna Seca, with a rise of 30 feet and drop of 25 feet through approaching and descending turns; and the twisty and challenging Tail of the Dragon in the Smoky Mountains, one of North America's most iconic driving roads. Drivers will learn proper braking technique, how to choose the correct line when navigating tight corners and curves, forward vision, progressive steering, smooth pedal application and release as well as how to minimize load changes and anticipation of the car's reactions.


Photo Credit: Porsche Cars North America, Inc.
Subscribe to discover the best kept secrets in your city