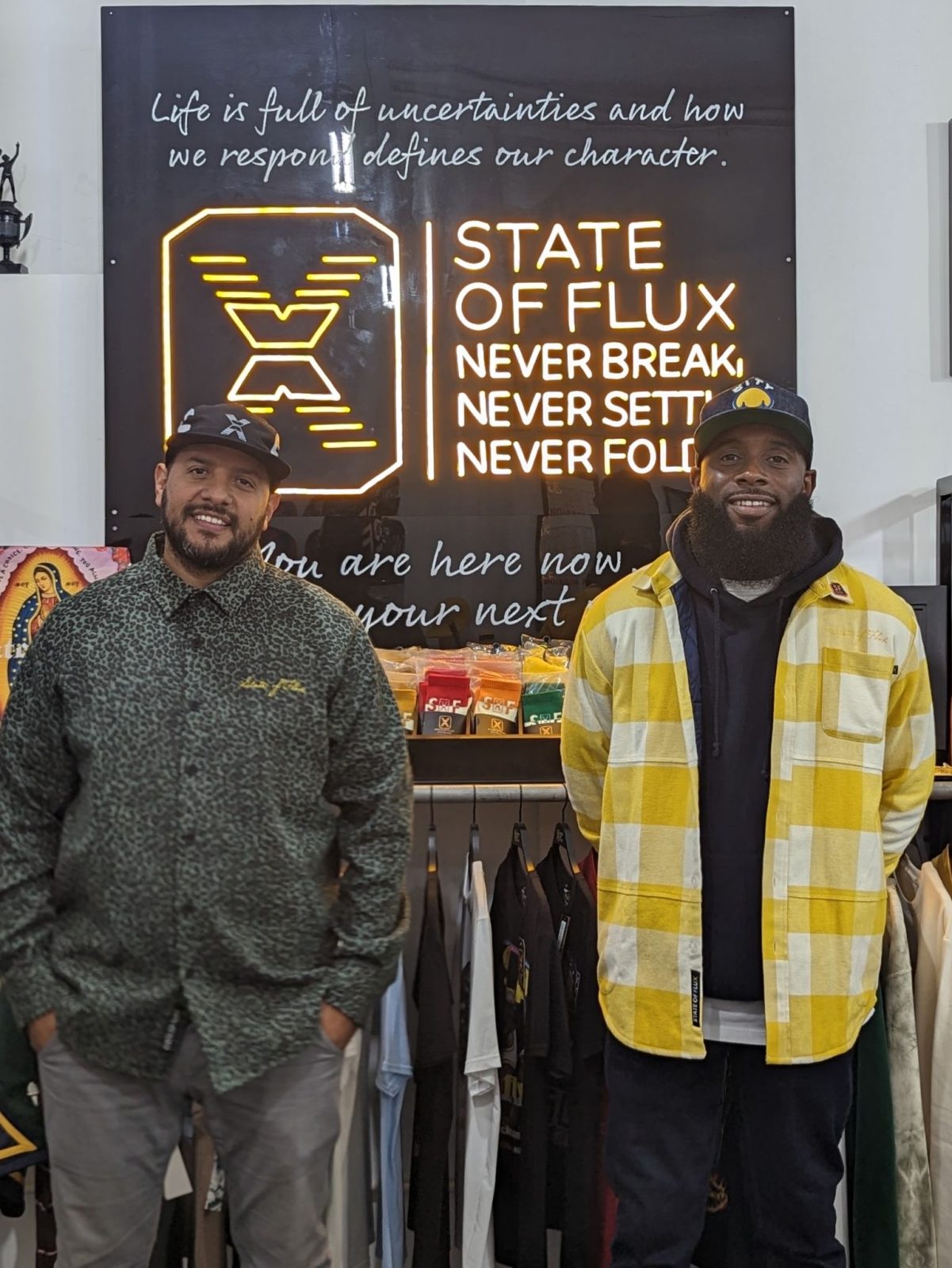 Living in a 'state of flux' makes life more interesting, and the San Francisco-based lifestyle movement, State Of Flux, has been rolling with the punches like a champ since its founding in 2019. Co-founders Johnny Travis and Herbert Gracia combine over 15 years of creative entrepreneurship and believe in the power of serendipity, representing State Of Flux through compelling imagery that speaks to the dualities in life. The brand's most recent collections, named The Hunter and The Hunted Capsule Collections, were released together and explore the dynamic, push-pull relationship between the protagonists of any story. Throughout their own evolution, State Of Flux has remained unapologetically themselves, challenging what we know and understand of streetwear and the artistry required to open new avenues. Located in San Francisco's storied Mission District, the State Of Flux storefront invites a unique shopping experience where followers are given first-rate views of the workshop and a photography studio in addition to a sterling selection of garments that bleed with confidence. At its core, State Of Flux teaches us to be aggressive in our pursuits and make noise when others are silenced. As a community-focused business, State Of Flux sneers at expectation and reminds the champion in all of us to push harder when met with resistance; in short, never break, never settle, and never fold…you'll never find State Of Flux hanging in the balance.
Steve's Leaves, Inc. is the North Texas-born, online, plant company that has routinely supplied high-quality, rare, indoor tropical plants to its customers since 1976. Founder, Steven Rosenbaum, launched this sustainable green movement with the goal of growing its plants by propagating from mother plants kept in company greenhouses. Steve's Leaves utilizes an in-house team of experts that oversee the process from snip to ship to ensure all plants receive the utmost care and attention. This process helps Steve's Leaves create exceptionally healthy plants from the time they are propagated to when they leave their greenhouses and arrive in your home. Customers are graced with a robust roster, which includes over one thousand indoor tropical plant varieties. Steve's Leaves is able to diversify its plant stock, giving customers a chance to learn more about the plants when purchasing. Steve's Leaves has excelled as a premiere resource of quality indoor tropical plants and has enjoyed longevity in plant life and customer relations for over 46 years. While Steve's Leaves offers a unique selection of plants, its commitment to serving at reasonable prices has allowed them to remain competitive. Steve's Leaves ships plants year-round to all fifty states in the country. They are even offering a one-time-use 15% off coupon specifically for the Haute Living Audience (coupon code: HAUTELIVING15)! Steve's Leaves is the number-one choice in rare, indoor, tropical plants that promises quality and consistency across the board for those searching for a top-notch supply for all things green; go check them out today for the rare and unique gift that continues to give throughout the year. Happy Growing!
Apartment No. 3 is an emerging home decor goods, and accessories brand founded by former professional ballet dancer Diana Albrecht, created to supply the highest quality of handcrafted throw pillows, blankets, decor accents, and fashion accessories. Unlike most brands in the luxury space, Apartment No. 3 strives to make its products accessible to everyone without compromising quality and craftsmanship. Our homes are one of the most important places in our lives. At Apartment No.3 they focus on finding products that are uniquely made, sustainable, and rooted in tradition, to inspire, bring joy and make our homes unique and comfortable to enjoy with our loved ones for years to come. They work directly with artisans from around the world to bring the latest textile trends in interior design. The combination of traditional artisanal craftsmanship and modern design aesthetics has led Apartment No.3 into the spotlight, and today, Apartment No.3 has become the perfect destination for one-of-a-kind, high-quality products that truly make your home feel like home. If you are looking for some innovative design to create a modern yet timeless look, check out Apartment No.3 and its beautiful pieces online.
Founded in 1976, San Antonio Shoe, Inc. (SAS) is a premium footwear, handbag, and accessory business that prioritizes optimal style and comfort in their designs. The Texas-based shoemakers strive for high-quality products for all of its customers near and far, regardless of shape or size. Since its founding, SAS has committed to enriching the lives of its followers with a timeless shoe design that offers the finest craftsmanship, quality, and value experience on the market today. SAS keeps a diverse selection of shoes and handbags that provide both luxury and function. Some of the company's latest and greatest additions include a dynamic Wildcat Collection, striking with luxe allure and built for adventure. The "Conga Sandals," "Eden Mary Jane" shoes, "Take Control Lace-up" shoes, and "High Street-X Sneakers" are the perfect prowling gift for the wild heart in your life, turning heads with their compelling artistry and signature quality. Each pair is designed for active comfort and flexibility, allowing you the support to seize the day, night, or holiday hype. SAS even supplies slip-resistant and diabetic support, and for those interested in durable sneakers, SAS comes in clutch on this front as well. SAS is a dedicated team of makers, artisans, and creatives who want to keep us on our feet, at-the-ready for the next adventure, and with almost 50 years of trailblazing under their belts, SAS has secured their spot on the frontier of revolutionary footwear.
Olive oil connoisseurs rely upon a Grove and Vine Olive Oil subscription to satisfy all their supple indulgences, no matter the season. The New York City-based subscription service offers members exclusive, quarterly access to  limited edition, extra virgin olive oils sourced and artfully blended by Grove and Vine co-founder Nicholas Coleman. Grove and Vine's commitment to freshness distinguishes it from the competition. The highly specialized company delivers to subscribers its always-in-season extra virgin oils in distinctive, freshness-preserving dark glass bottles that include tasting notes, harvest details, suggested wine pairings, a regional recipe, and a signed original site photograph showing the olive cultivar source. Trailblazing Grove and Vine chases the harvest throughout the world seeking out and celebrating the world's finest olive oil producers by detailing their often unique growing and harvesting methodology. Coleman discovers great oil in some unexpected locales like South Africa and in off-the-beaten-path areas of more familiar oil-producing regions, always mindful that great taste is critical and consistency is king. Grove and Vine's dedication to excellence and its long-held belief—now confirmed by science—that integrating high-quality olive oil into one's daily lifestyle can produce significant health benefits, helps assure subscribers that each quarter they will receive a bottle of the world's freshest and finest tasting olive oil. No wonder some of New York City's finest restaurants run by chefs who share Grove and Vine's dedication to both freshness and its belief in the health benefits of high-quality extra virgin olive oil take advantage of the company's bulk-delivered curated olive oil service. Subscribe to Grove and Vine's home-delivered olive oil service and be assured of receiving throughout the year, the world's finest, best-tasting olive oil. And give a gift subscription to remind friends and loved ones throughout the year of your friendship and of course, good taste.
Well Known Studios is a New York-based apparel company that wants to offer the best in forward-trending design, superior craftsmanship, dynamic fabrics, and longevity in customer relations. This artful operation began in 2020 with a keen focus on creating products that demand attention, tailored to the individual that can appreciate unapologetic panache. Well Known Studios curates its collections for the fashionably conscious who strive to be creatively critical, open-minded, and aspirational. Amidst one of the most hyperactive fashion climates today, Well Known Studios wants to speak directly to the "alpha male" crowd looking to grow and evolve. The innovative designer label reimagines classic shapes and silhouettes of yesteryear with a fresh lens. In doing so, they mesh quality fabrics with modern personalities and clothing fit to dress those who stand out from the crowd. Employing the anatomy of  "contemporary-street appeal," Well Known Studios wants to redefine society's standards through compelling artistry and a uniquely cosmopolitan perspective. This approach results in a "well-known" respectable concept that remains progressive in make and design. Well Known Studios plans to continue producing quality, sustainable products with long lifespans. Those looking to stay ahead of the curve should keep a pulse on their social channels as their Fall and Summer 22' lines indicate that Well Known Studios is here to stay.
BLUECARATS is a denim brand with operations in both New York and Los Angeles. Introduced in 2020, BLUECARATS takes an avant-garde approach to classic, high-end, designer denim that's expertly sewn with confidence. The company offers seasonal rotations that prioritize quality, durability, optimal functionality, craftsmanship, and comfort that support all of its designs. BLUECARATS draws inspiration from the shimmering allure of a lapis lazuli gemstone, and its distinctive logo was crafted in honor of the silhouette of a blade used for cutting precious stones into jewels. The deep indigos of these gems are second in shine only to the denim handcrafted through BLUECARATS, who handwash and distress all of their pieces in-house. BLUECARATS understands that dressing is an art form that connects our minds, bodies, and spirit. The label exudes majesty and grandeur in its designs, earning a reputation as the prince of creative fashion. In an ever-expanding market, BLUECARATS wants to position itself as a leading source of custom denim that customers can sustain for a lifetime. Featured in Vanity Fair and GQ, BLUECARATS has washed over the high-fashion landscape with blinding clarity, showing us all that quality and craftsmanship are woven into the fabric of excellence.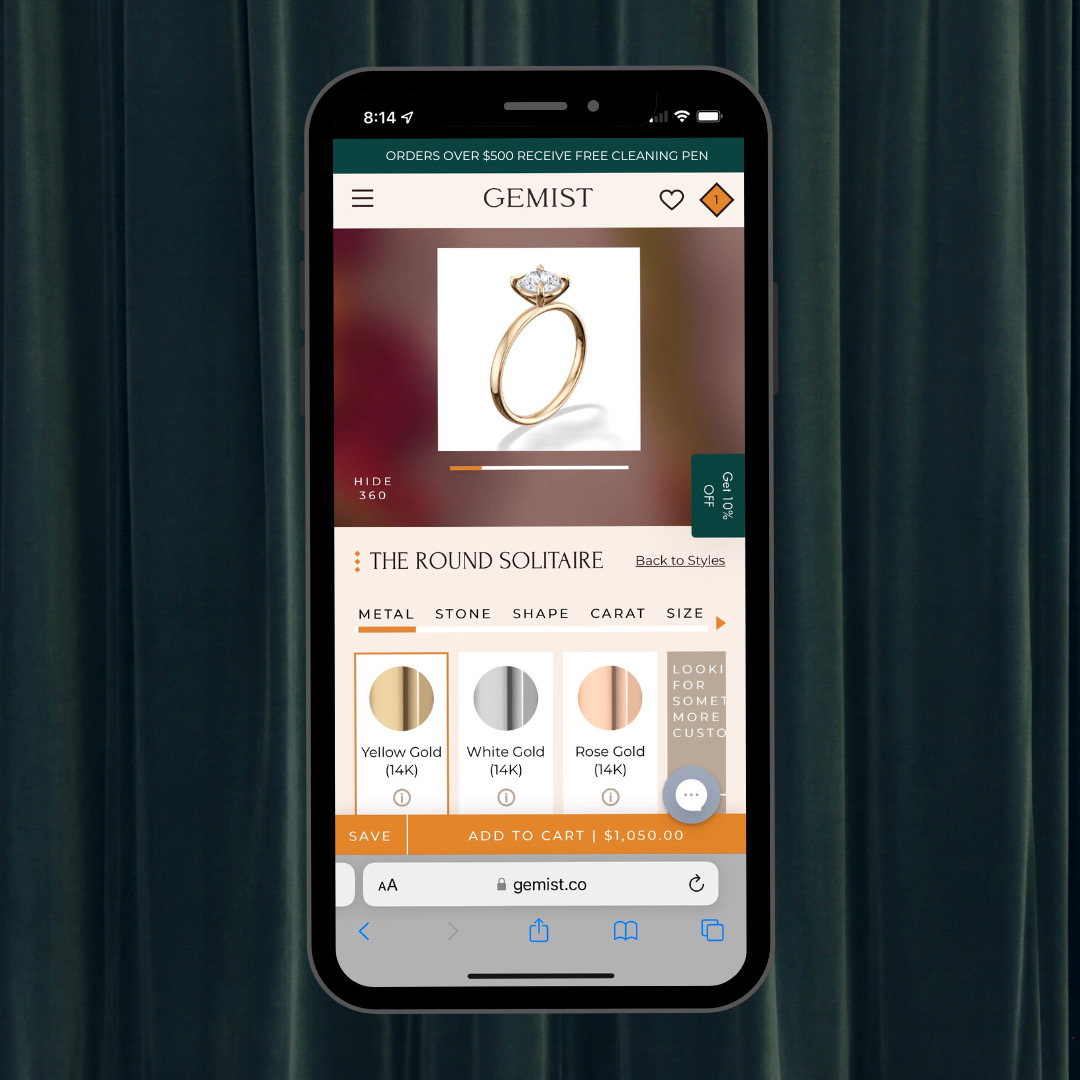 Jewelry is one of the most personal elements of many people's styles. From wedding rings to family heirlooms, these pieces hold some of our most personal stories. With this ethos at the center of their brand, jewelry tech company Gemist, has set out to put the power of jewelry design in the hands of the customer. They believe your story is what makes the jewelry special, so you should have a say in how that story is "set in stone." Founded in Los Angeles during the height of the pandemic, Gemist's easy-to-use customization platform allows users to choose from a variety of base styles, then tailor it to their unique preferences by choosing every element of the design including metal type, stone shape, carat, color, and more. Gemist only offers ethically sourced, heirloom-quality materials. All of their styles are available in 14K yellow, white, and rose gold, or sterling silver, and with over 15 different stone options. For those customers who are looking for something even more custom, Gemist's On The Hunt service offers one-on-one collaboration with their in-house gemologist who can help design a completely bespoke piece. Customization is what Gemist does best, but they understand some shoppers may be cautious about making important purchases, like engagement rings, online. To ensure every customer is happy with their purchase, Gemist has developed a unique Home Try-On Experience, which allows customers to test-drive a replica version of their desired piece at home for two weeks, then make further customizations before buying the real deal. This forward-thinking brand speaks to anyone who wants to create jewelry pieces that will complement their unique style and last a lifetime. To explore Gemist's Design & Try-On Experiences yourself, visit gemist.co and follow @gemistco on Instagram to stay up to date on the latest news from the brand.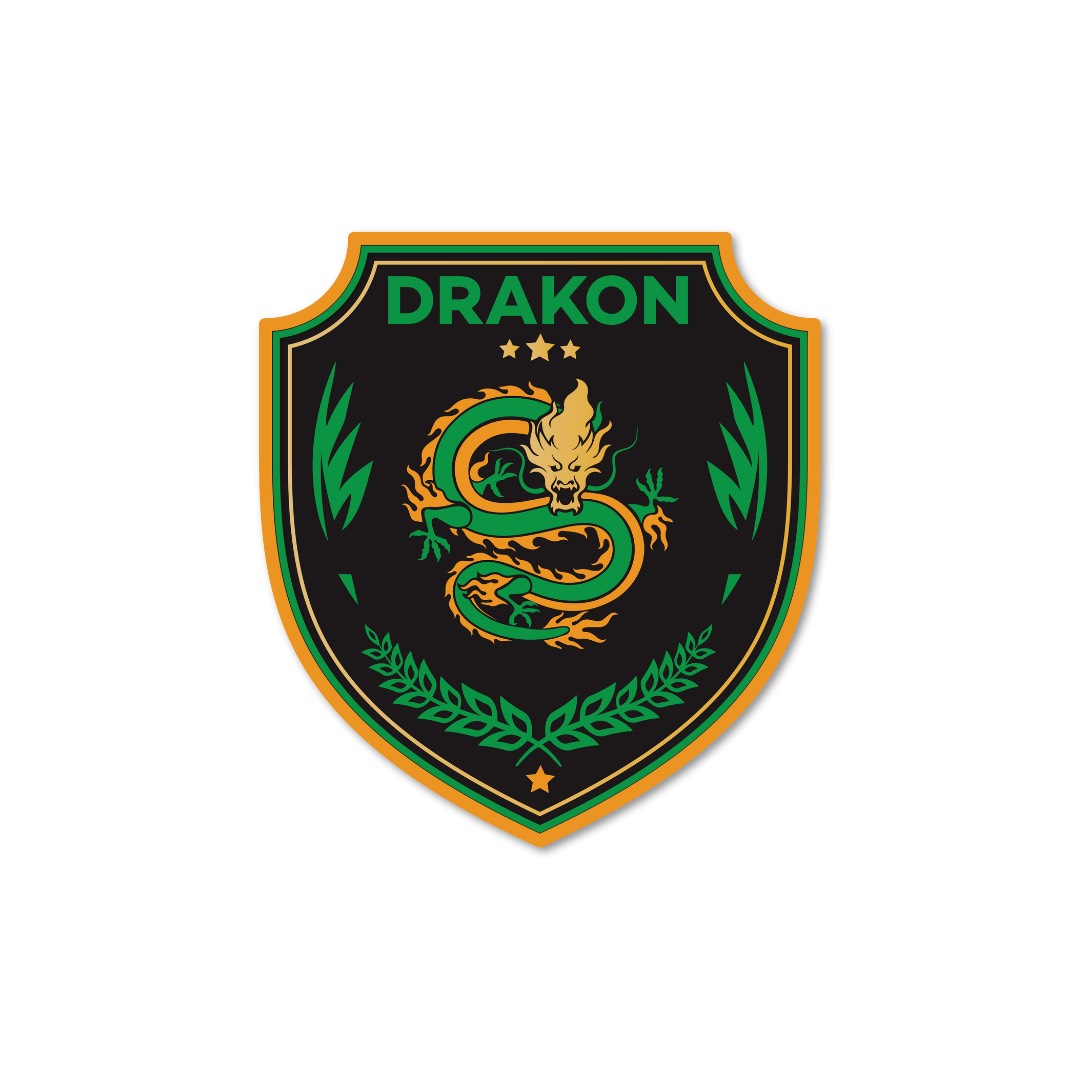 For the fighter in yourself and a ride-or-die, Chicago-bred Drakon designs bombastic threads that depict some of the most compelling imagery within the combat arenas to date, coming in hot with shirts, sweatshirts, and fitness apparel built to last. Officially launched at the top of 2022, Ryan Kang introduced his brand of streetwear to a dedicated community of fighters and supporters who count themselves amongst the winner's circle, with catchy, pop culture references and tributes to major names in the athletic space, including Conor McGregor, Danielle Kelly, and all-star court kings like Kobe Bryant and Michael Jordan. Drakon's sigil, a coiling, green dragon, reflects the brand's aggressive dedication to self-empowerment and wellness mobility, supplying the champion in all of us with premium-grade garments and accessories that allow us to reach our fullest potential (and rep our favorite fighters in the process). The beauty of Drakon's designs is the handmade quality and unique iterations of familiar faces, ensuring that members of this community are confident in themselves and their athletic prowess. Drakon is routinely represented in the ring by the likes of Mike Davis and Jonathan Martinez, with expert collaborations with fighters like Charles Oliveira, whose unique collection included plushy sweatpants and striking jerseys. Drakon is designed with champions in mind, effectively changing how we play the game through community, creative utility, and optimal performance.
Written in partnership with Ascend
Subscribe to discover the best kept secrets in your city