When They See Us is the most-talked-about limited-series to premiere on Netflix's streaming channels in 2019 and arguably, ever. Created by the visionary mastermind and award-winning filmmaker, Ava DuVernay, the limited, four-part series brings to life the infamous 1989 case, where five teenage boys of color were wrongfully convicted for the tragic rape and brutal beating of a woman jogging through Central Park. While there are other television shows and movies that tackle the topics of racial profiling, systematic errors and racism, it is DuVernay's extraordinary vision and approach to the telling of this story that sets When They See Us apart from any other project. DuVernay has dedicated her career to bringing to light stories of minority groups, primarily those of the African-American community that may go untold.
Famously known for award-winning projects like Selma and 13th, a Netflix documentary that sheds light on the systematic racism and racial inequalities of America's prison system, DuVernay set out to tell the heartbreaking story of Kevin Richardson, Anton McCray, Yusef Salaam, Korey Wise and Raymond Santana, famously known as the Central Park 5. She casts a spotlight on America and its systematic injustices towards people of color. While DuVernay serves as the show's director, writer and producer with other notable producers such as Oprah Winfrey joining the acclaimed project, it was the flawlessly casted ensemble that catapulted the Netflix series to its mega-success, including becoming the streaming platform's most-watched series and shaking up the race for the 2019 Emmy Awards. Here, Haute Living sat down with castmembers Jharrel Jerome, Chris Chalk, Jovan Adepo, Freddy Miyares and Justin Cunningham who share what it meant for them to be able to tell this story to the world and bring awareness to a case that, even some of them, were not too familiar with before taking on the role.
Photo Credit: Renell Medrano/Netflix
Haute Living: When They See Us became an instant success overnight and tackles topics centered around systematic issues and racism within the prison and legal system. What do you hope viewers get out of watching the series and learn more about the case?
Jharrel Jerome: I think we're still among modern-day slavery when it comes to [prisons] throughout the country. There are so many prisons, so many jails, I don't think any of us know the exact number; it's ridiculous. So, that kind of conversation and those kinds of ideas don't get brought up with people my age at all. Especially on my block [the Bronx], we know the idea of making sure we don't do anything that may get us in trouble with the police, of course, but what goes beyond that car ride to the precinct, once you do, is unheard-of and unspoken of. So, for this project to be watched by kids my age and even kids younger, I think is so important. [When They See Us] highlights the unfair and unjust legal and prison system that none of us want to end up in.
HL: Were you familiar with the "Central Park 5" case before taking on the role of Korey Wise?
JJ: [A lot of people my age] aren't familiar with it. Even being from the Bronx [myself], I did not hear of the story in-depth. It was talked about around the house and community, almost as a lesson maybe, but no, it was nothing I truly understood fully until Ava brought it to us.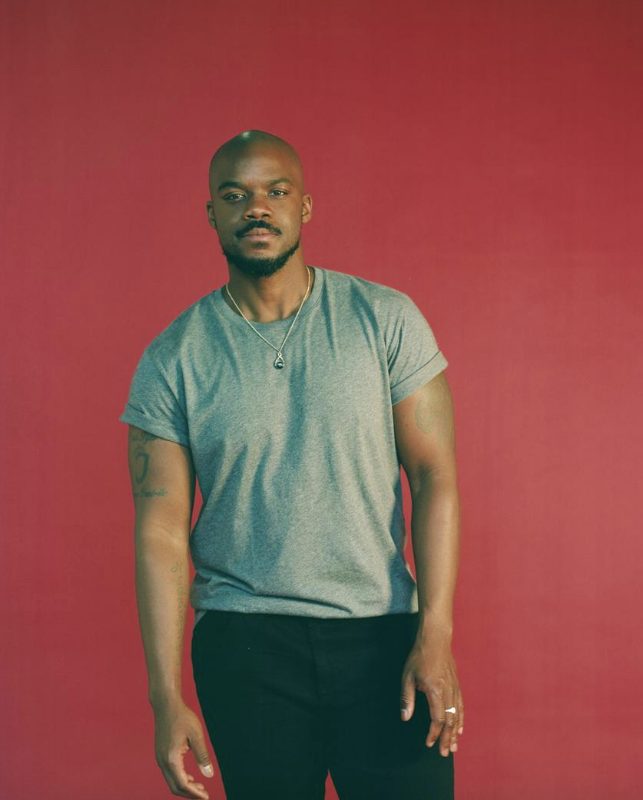 Photo Credit: Renell Medrano/Netflix
HL: Was there something you learned when studying the case and getting to meet Anton McCray that you weren't necessarily aware of before? 
Jovan Adepo: I think the psychological effects that being [incarcerated] has on people who are newly released into society. I have a couple of family members who have spent time incarcerated and the process of trying to rehabilitate your life and find your flow, so to speak, in life after [prison] is stressful and almost impossible. I think trying to find a job and just looking for an opportunity to show your worth and not necessarily finding that can definitely have an effect on your spirit and confidence.
HL: In terms of taking on this role, what do you think was the toughest challenge? 
JA: In my case, Anton [McCray] is a very private person who doesn't discuss what he went through too much. So, I had to tap into his body motions, facial expressions, and other mannerisms that allowed me to tell his story without too many words. The luxury of approaching my role in this manner allowed me to truly get to know [McCray] and understand his ability to listen, and truly grasp what is going on around him, and learn that he doesn't waste his words on anything that's not important.
Photo Credit: Renell Medrano/Netflix
HL: It's your first fully-realized character on camera – what has your experience been like throughout the whole process with filming When They See Us, to seeing how it is resonating with viewers? 
Freddy Miyares: It means the world to be involved in something this influential. I didn't [truly understand] the impact it would have – I mean I knew it would have an impact but I did not expect it to be what it's become. I have learned a lot throughout the whole process, from the technicalities of shooting to all of the research I had to do on my part to understand the case and [Raymond Santana]. Ultimately though, the most important step for me was to open up emotionally. Ava [DuVernay] was extremely helpful throughout the whole process by being patient and supportive and encouraging me to go deeper into my own sentiments and emotions, as well as Raymond's.
hHL: What depiction of young Latino actors do you wish to see more of in the industry? 
FM:  I think it's important for us as a country to realize that the Latino experience is so complex and we all have a different story. The complexities of our culture, what it means to be a first-generation American, to speak or not speak Spanish, the differences between growing up in Miami as opposed to New York, all make up this story. It's all very different and therefore a lot of grey areas that need to be addressed. I hope that more Latino actors watch [When They See Us] and are inspired in their pursuit to become actors because it's an industry that sort of doesn't support us but I think slowly the representation will be there and more stories will be told. I'm just glad I'm able to be at the forefront of that change.
Photo Credit: Renell Medrano/Netflix
HL: What was it like to work with Ava [DuVernay]? 
Justin Cunningham: Working with [DuVernay] was one of the highlights of my career, and all-time, really. I have a pretty heavy theater background and so, she helped me along pretty vigorously throughout the whole shooting process by coming up after each take and having a conversation with one about what was just filmed. It allowed myself and [the other actors] to explore what it meant to be under the circumstances of [our characters.]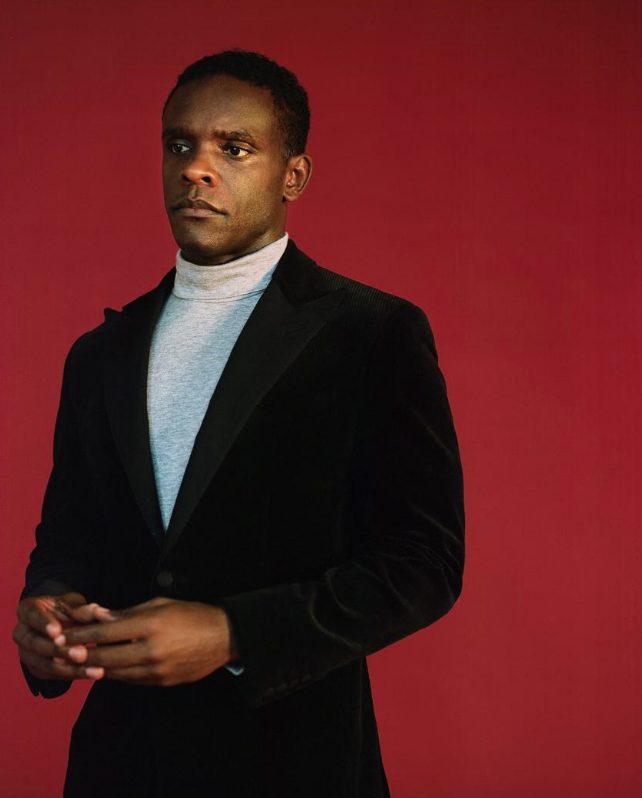 Photo Credit: Renell Medrano/Netflix
HL: How did you prepare to take on the role of Yusef Salaam and what did you learn from him through this process? 
Chris Chalk: All of the information that is available to the public and all of the extensive factual research my castmates and I did to take on each of our roles, really allowed me to bring to life the technicalities of my character as well as tap into the emotional aspect of [Salaam]. Getting to meet [him] was incredible. I was able to read his poetry and get a sense of how his mind worked. He's such an intellectual, smart and inspiring individual and I truly hope everyone gets a chance to meet him one day.
HL: There are so many elements to When They See Us. What do you hope viewers learn from this story? 
CC: I hope everyone learns the facts. That's certainly the main focus since, without that, you can't truly have the dialogue and conversation that goes beyond that. Everyone is going to have a different emotional response to [the series] so whatever they take away from it, I hope they take positive action because it's not just a movie. Unfortunately, things like this happen to people in our communities every single day and they don't get a Netflix show to tell their story. We have to, at some point, take a stand and make sure things positively change.