If you're looking for your next go-to omakase spot in Miami, look no further than Sushi By Bou. Located on the third floor of the Beach's iconic Versace Mansion, the restaurant offers a unique sushi experience unlike any other the city has ever offered.
A female host located on the ground level of the space greets you and checks the reservations to see if you're "on the list." Though this may sound slightly uppity, it's more of a practical necessity for the restaurant, seeing as how it only houses less than 12 seats for diners total at once, split between two private dining rooms, each with a sushi chef preparing a decadently-coursed meal of the freshest fishes from across the globe. So if you're not on the list, you literally won't have a seat at the table.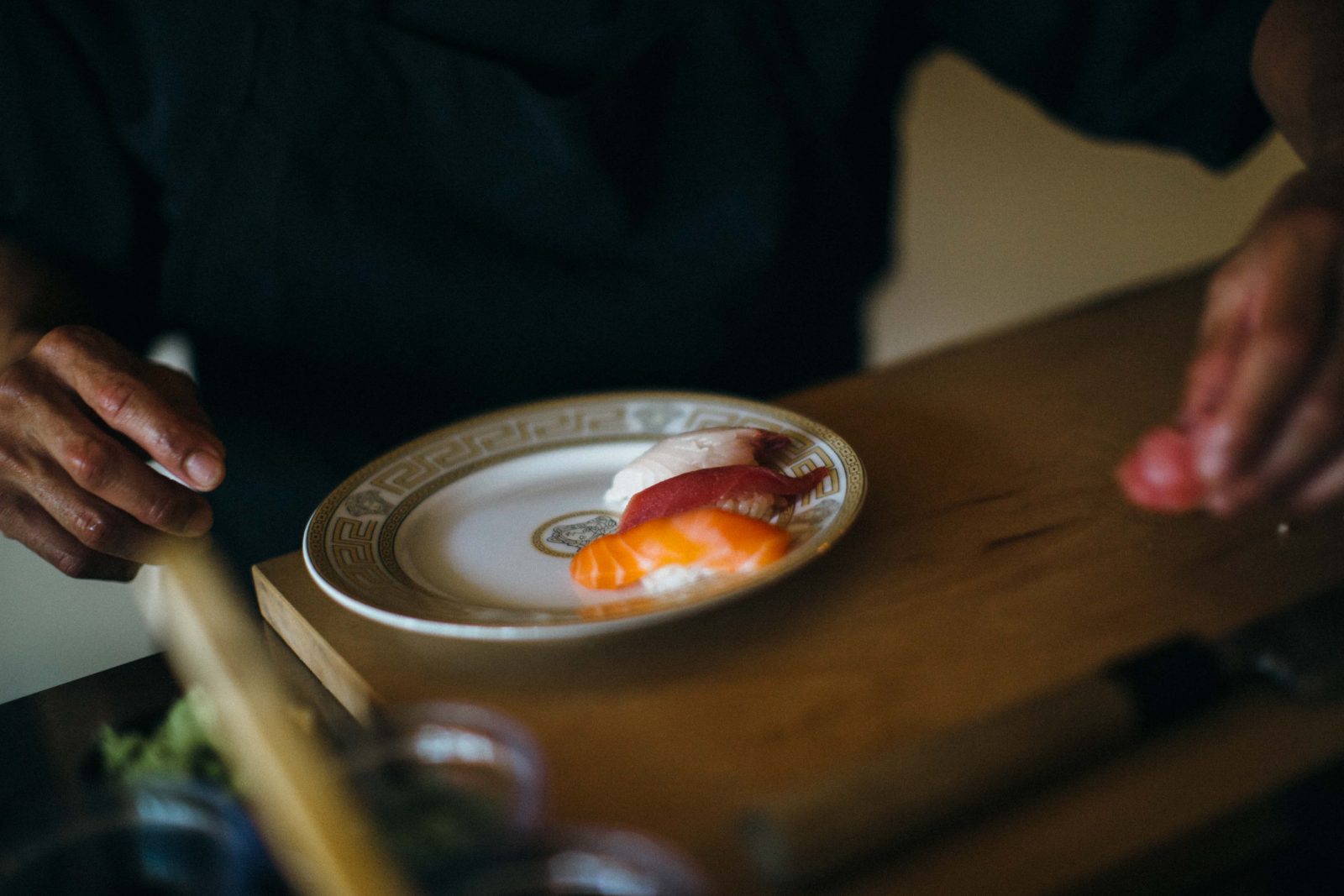 Photo Credit: Jenny Abrams
Once you make it up the stairs, the double-doors around the corner open into a surprisingly inviting, dim-lit and comfortable lounge, where your eyes feast on a slew of stimuli from the corner sake bar, the self-serve sake machine, the stained-glass windows and the little bits and bobs all around, like the classic Lite-Brite toy, playfully spelling out the words "Mr. Sake" in all the colors of the rainbow. The old school hip hop music playing through the speakers is somehow, the perfect accessory to the spot's laid back, oh-so-cool vibe, while you're sipping on your sake and jamming to the beats.
Once your seating time arrives, the real magic happens. One of the immaculately-trained sushi chefs elevates the experience by expertly crafting each piece of fish, delicately dabbed with soy sauce and perfectly placed in front of you on, of course, a gold, Medusa-head embellished dish just to remind you that you are, in fact, enjoying a very Versace experience. Pick your sake cup from the colorful array of crystal glasses to complement your meal and even interact with the intimate group of like-minded diners who also smartly chose Sushi By Bou for dinner.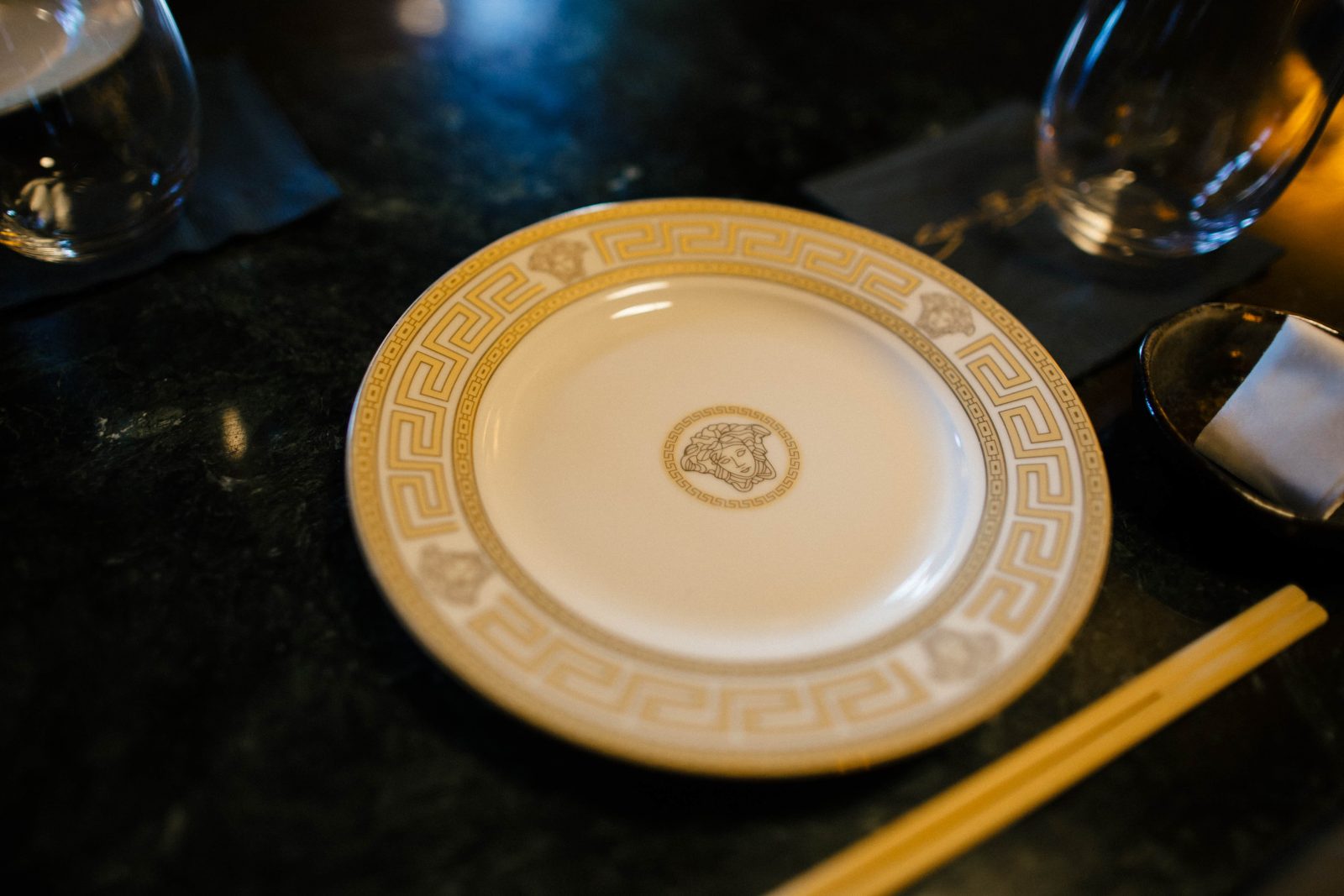 Photo Credit: Jenny Abrams
So who's the mastermind behind this first-of-its-kind dining concept for Miami Beach? None other than New York native Bill Spector, who helped bring the restaurant Southward. Here, I sit down with Spector to discuss the new Miami Beach location, what makes Sushi By Bou different and what we can expect from the brand in the future.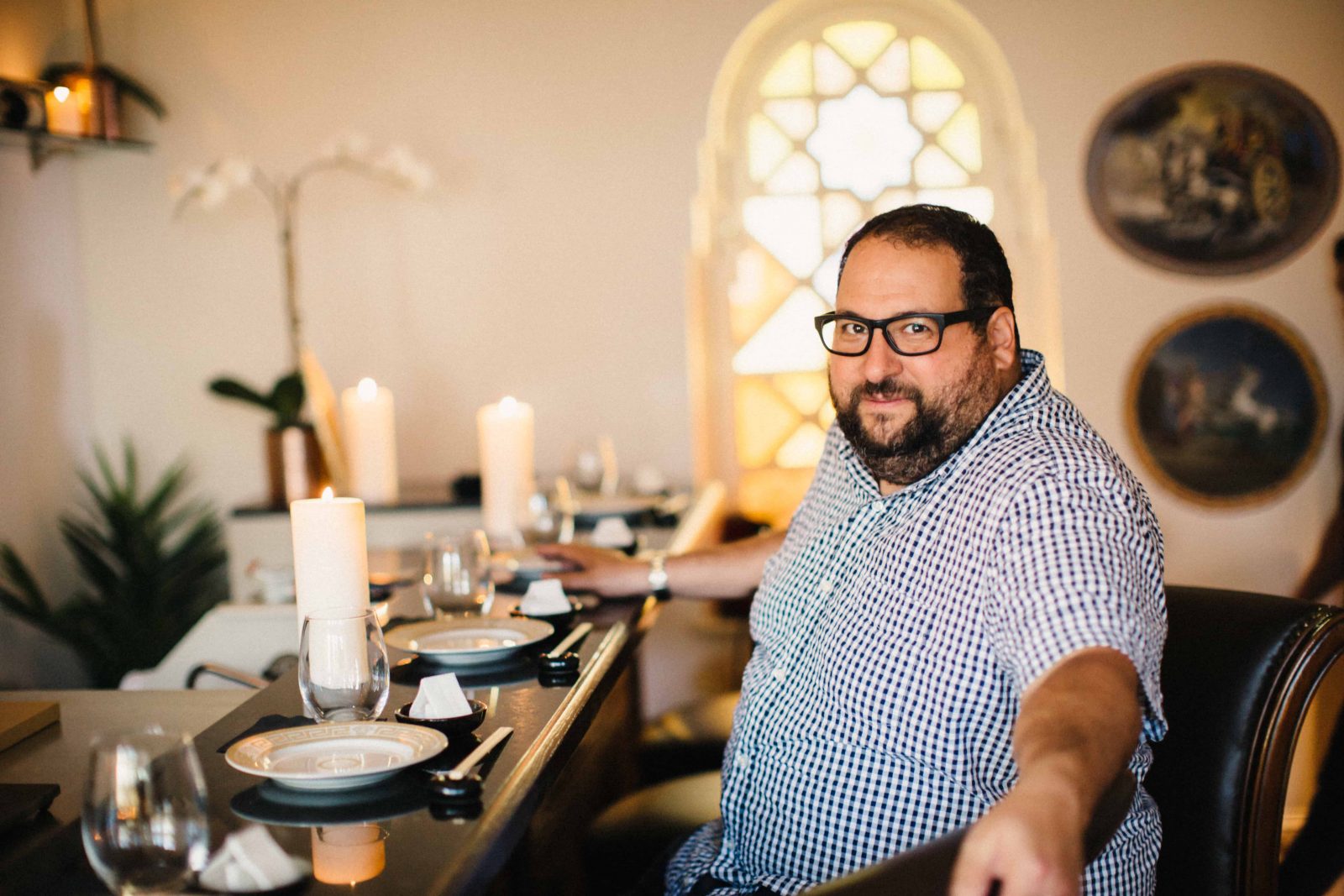 Photo Credit: Jenny Abrams
DM: Tell me about Sushi By Bou, in your own words.
BS: It's an omakase that is traditional and untraditional at the same time, presented with great quality and a caring staff in an unparalleled venue. It is a fully unique experience.
DM: Why did you choose the Versace Mansion for its Miami location?
BS: We looked at many spaces and Michael Sinensky [Sushi By Bou founder] grew up with the Nakash family, who own the Versace Mansion. They pitched us on the space and we were reluctant at first because of the stigma of Ocean Drive. But once we walked into the room, we were wowed by the attention to detail and we were sold. We were ready to make it a reality.
DM: What is it about the Sushi By Bou experience that makes everyone come back?
BS: We import of fish daily and we work hard on making it a complete experience.Our staff integrates with the customer well. As it's a small space, we are intimate and semi-exclusive without the stuffiness of complete exclusivity.
DM: How do you choose your chefs?
That's the department of my partners Michael Sinensky, David Bouhadana and Jenna Martinez, our GM. If a chef passes their quality control standards, I just  feel them out for attitude and personality, as we are a small space and we all need to work as a harmonious, family-type unit.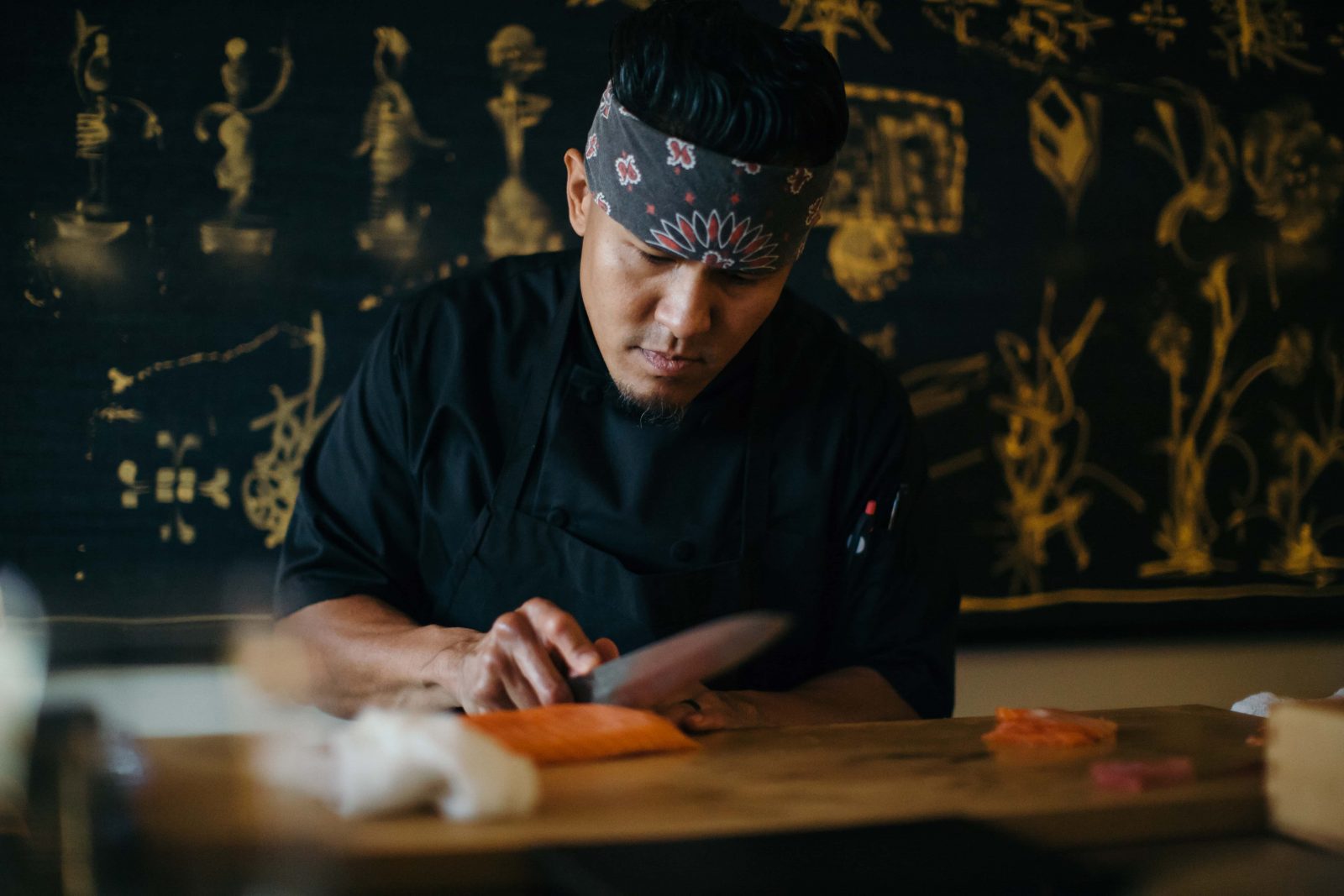 Photo Credit: Jenny Abrams
DM: What is the Sushi By Bou experience and what do you hope guests take away from it?
BS: We hope the customer enjoys it as much as our team loves providing it. Once you enter Gianni [Versace]'s suit, we want the guests to feel part of our family for the duration of their stay through the omakase meal or even through the night.
DM: You combine a very traditional Japanese culinary tradition—omakase—with a very modern vibe, from the old school hip hop music, some of the decor elements and the overall energy. Why is that?
BS: It's the same combination I love and respect in life. We pay homage to our old traditions but add what we grew up with and add them in to make a great stew—or should I say, great omakase. Also personally, I can't sit through a two or three hour rigid omakase meal, so blending the old and the new is something I personally love and to me, makes a great synergy.
DM: What separates Sushi By Bou from other omakase experiences, particularly in Miami?
BS: We are just different in our staff, our space and our product—and we support them all, literally. But our experience is very different in that we try to harmoniously blend the old with the new.