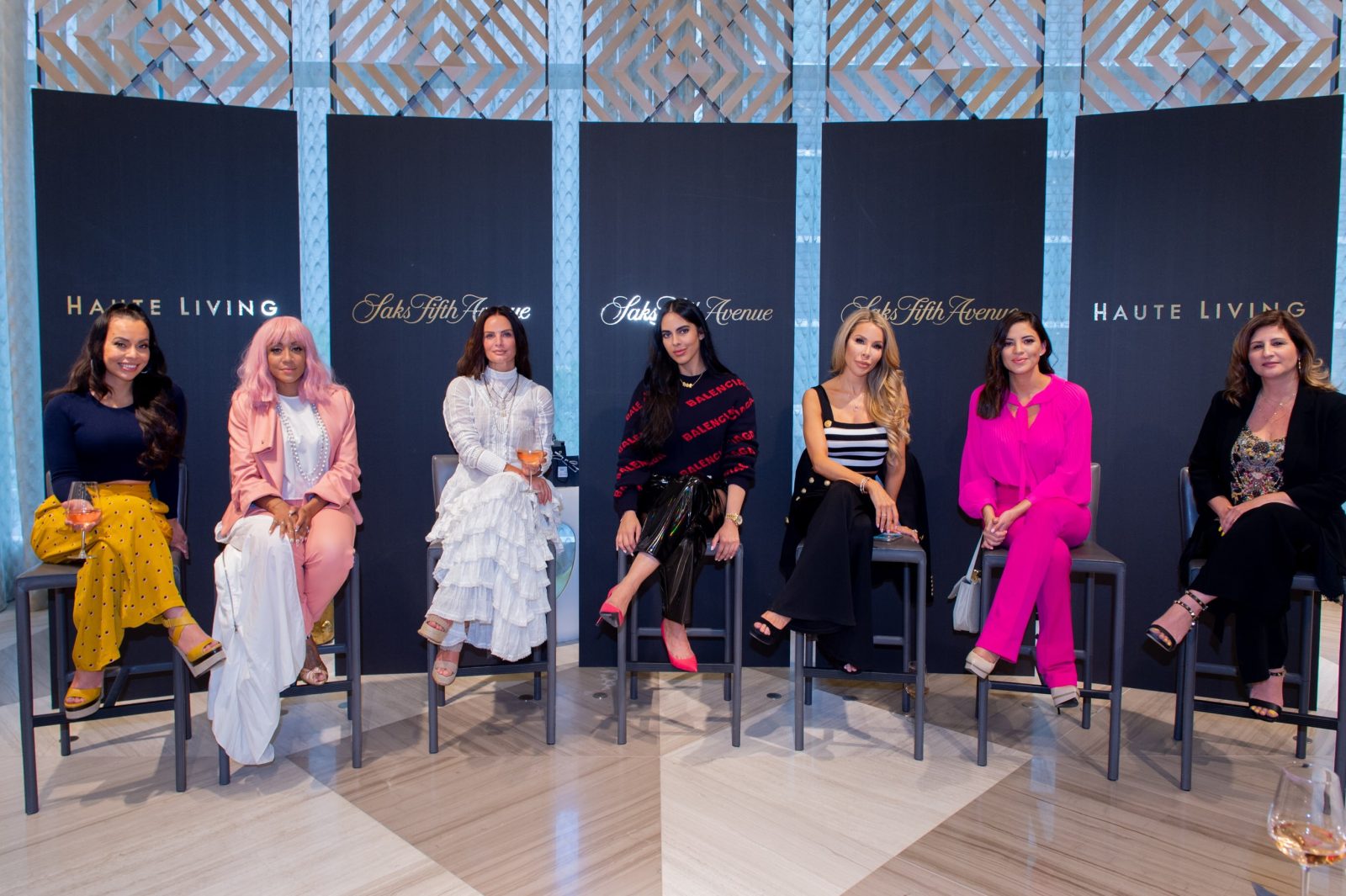 During Haute Living's Luxe & Leisure Weekend at Brickell City Centre, Fashion Director Deyvanshi Masrani and a group of powerful panelists took to the second floor of Saks Fifth Avenue's contemporary women's section to host an interactive discussion, entitled 'Fearless in Fashion.' Panelists included some of Miami's most stylish and influential females, such as actress Gabrielle Anwar; celebrity stylist Calyann Barnett; entrepreneur Adrienne Bosh; Hochstein MedSpa owner and beauty guru Lisa Hochstein; six-time Emmy award-winning journalist Pamela Silva; and Saks Fifth Avenue Brickell General Manager/VP, Ramona Messore.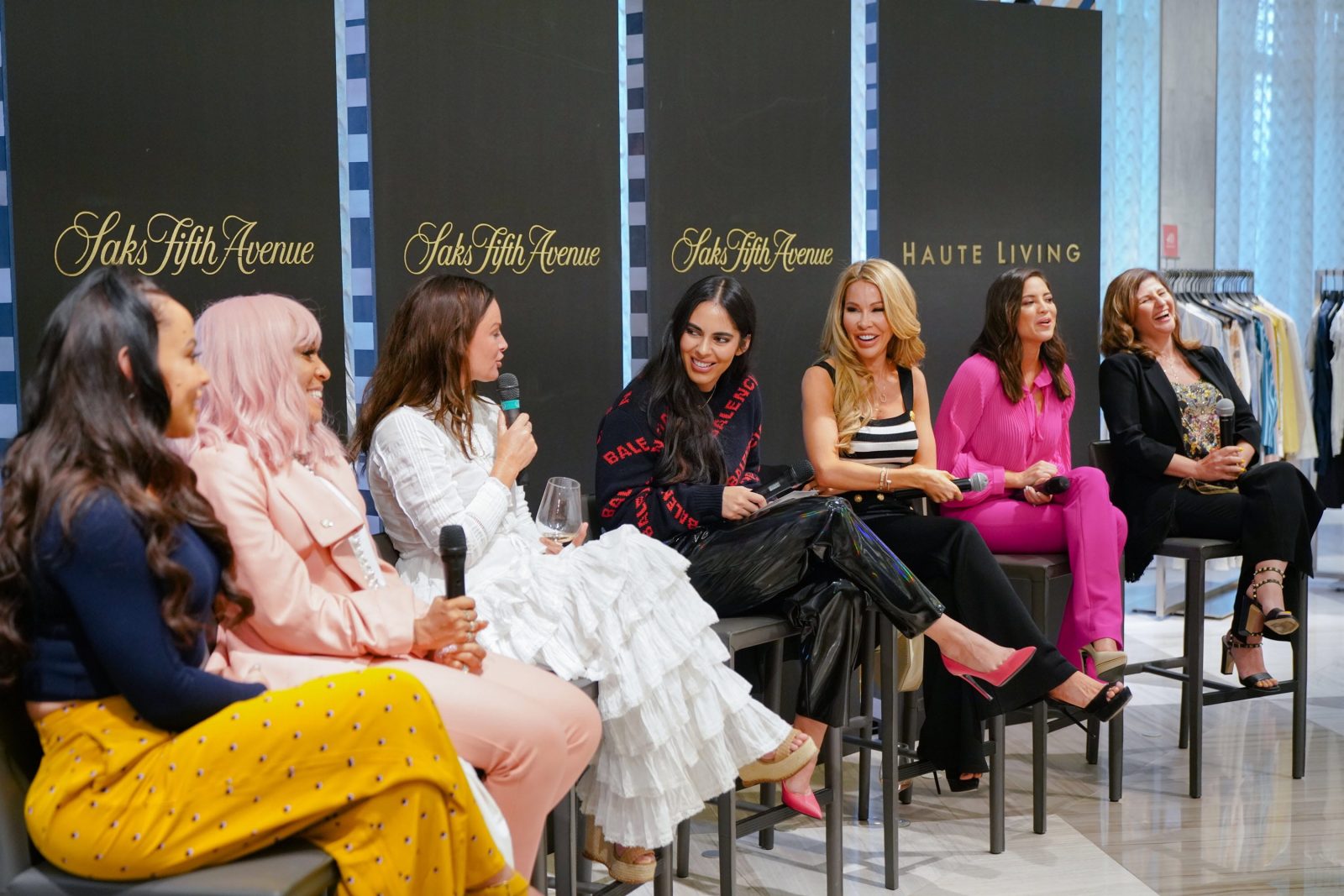 Photo Credit: World Red Eye
The ladies talked runway to retail, and everything in between, including the fashionistas' favorite designers, style secrets, Miami styles, trends of the season and so much more. Masrani opened the discussion by explaining what it means to be 'Fearless in Fashion:' "Being 'fearless in fashion' is much more than those three words suggest. It means being fiercely unapologetic and unafraid to be who you are, despite what people think in a hypercritical world. And that's a very powerful tool for a woman of today."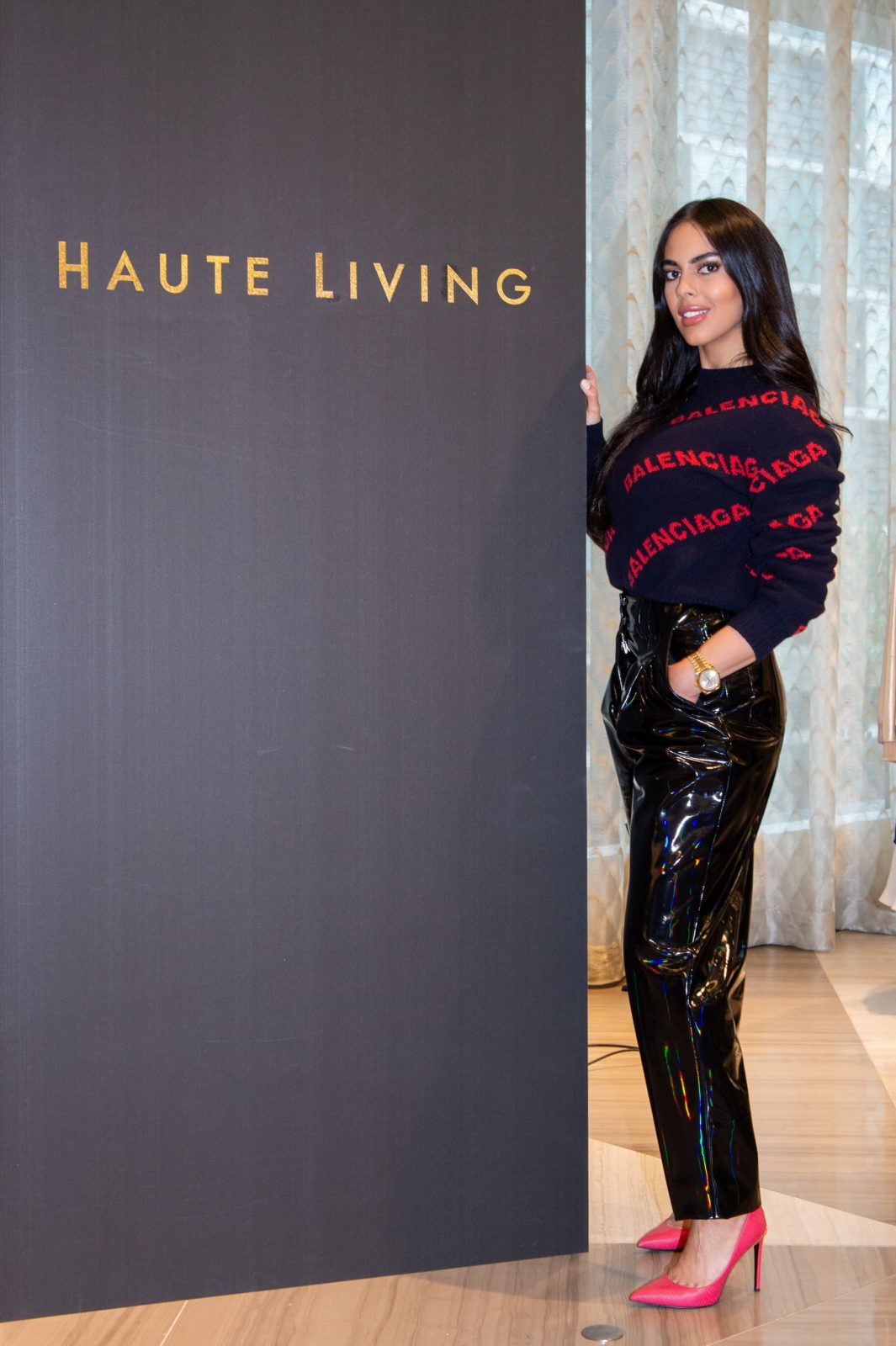 When prompted on what fashion means to each woman, the fashionistas had memorable responses.
"For me, life is art and we are all artists. And the way we decorate our home, the way we brush our teeth, the way we dress—it's all art. And as menial as that seems, at the end of the day, when we look back at this beautiful canvas called life that we were given, how did we paint it?" Gabrielle Anwar philosophically stated during her turn, which resulted in a round of applause from the audience.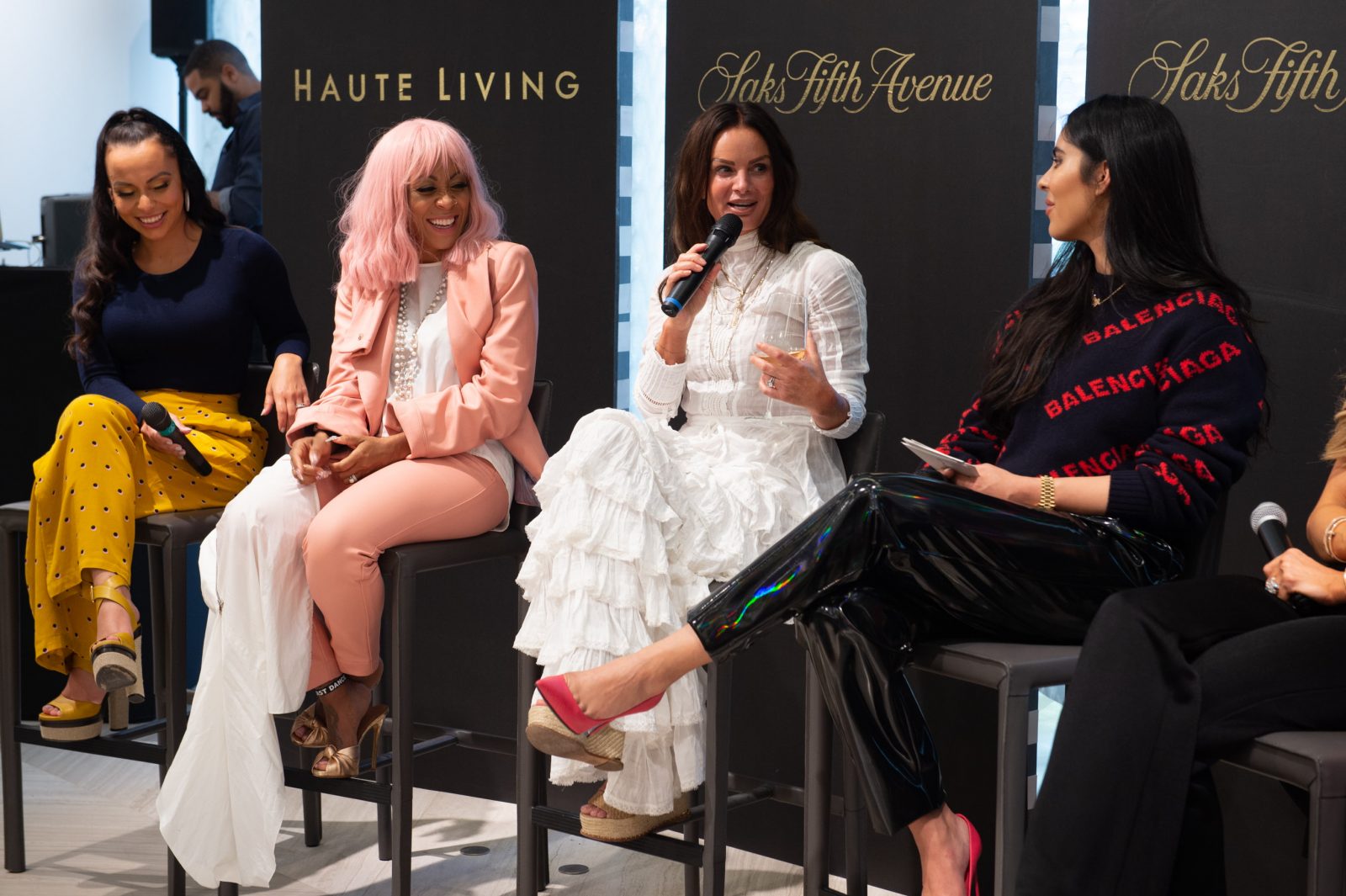 Pamela Silva Code shared a personal anecdote about how she first gained her fashion inspiration from her Peruvian grandmother. She remains one of her style icons and appreciated both her life and style lessons from her. She reminded the crowd and panel how important it is as women to empower one another—even something as simple as complimenting a fellow female's outfit or asking where she got it to emulate her style.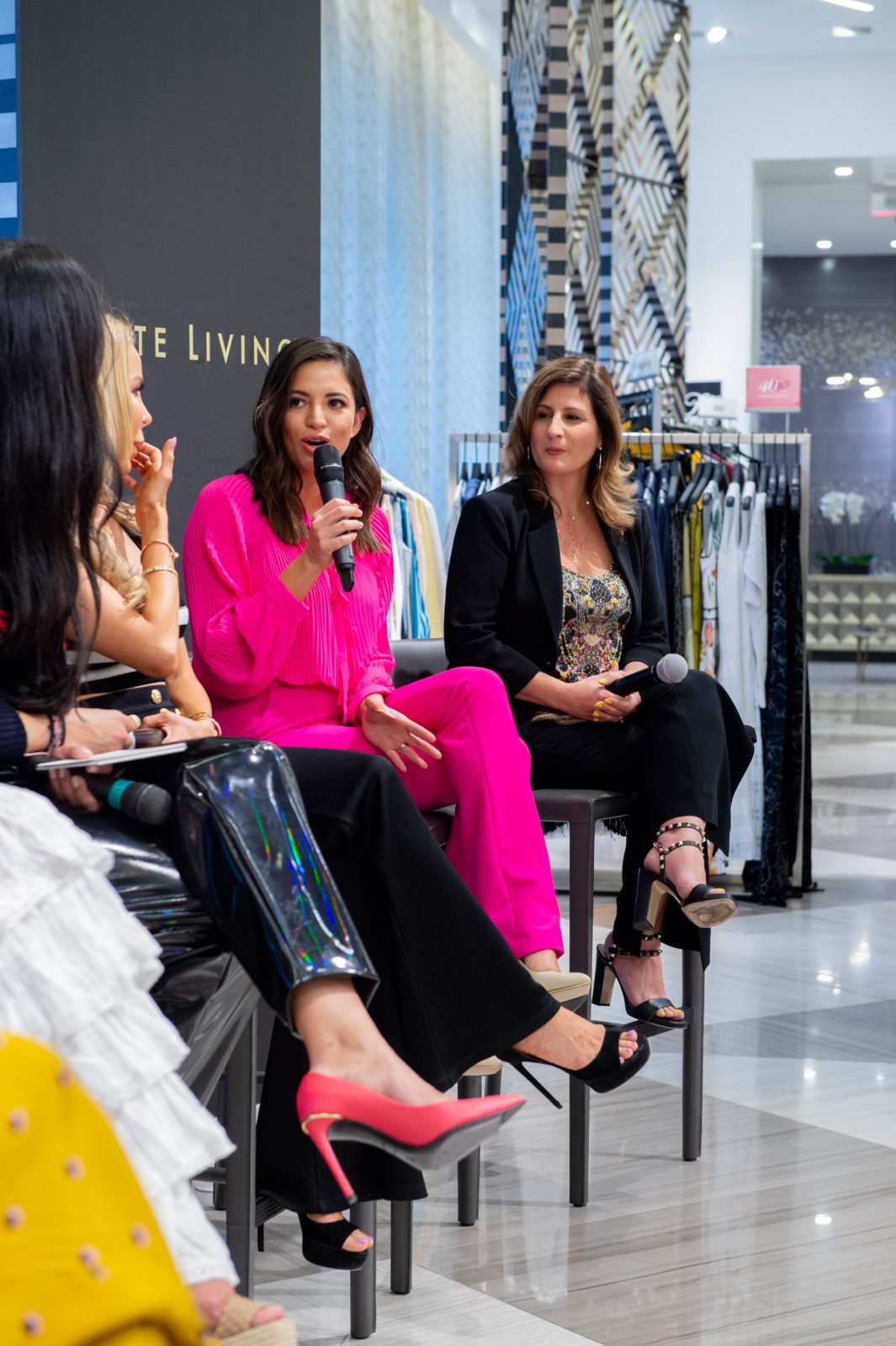 Celebrity stylist Calyann Barnett touched on how confidence is the key factor in what "makes an outfit," followed by shoes, and the unique quality that confidence, and the way you wear your clothes, changes the entire look of an ensemble.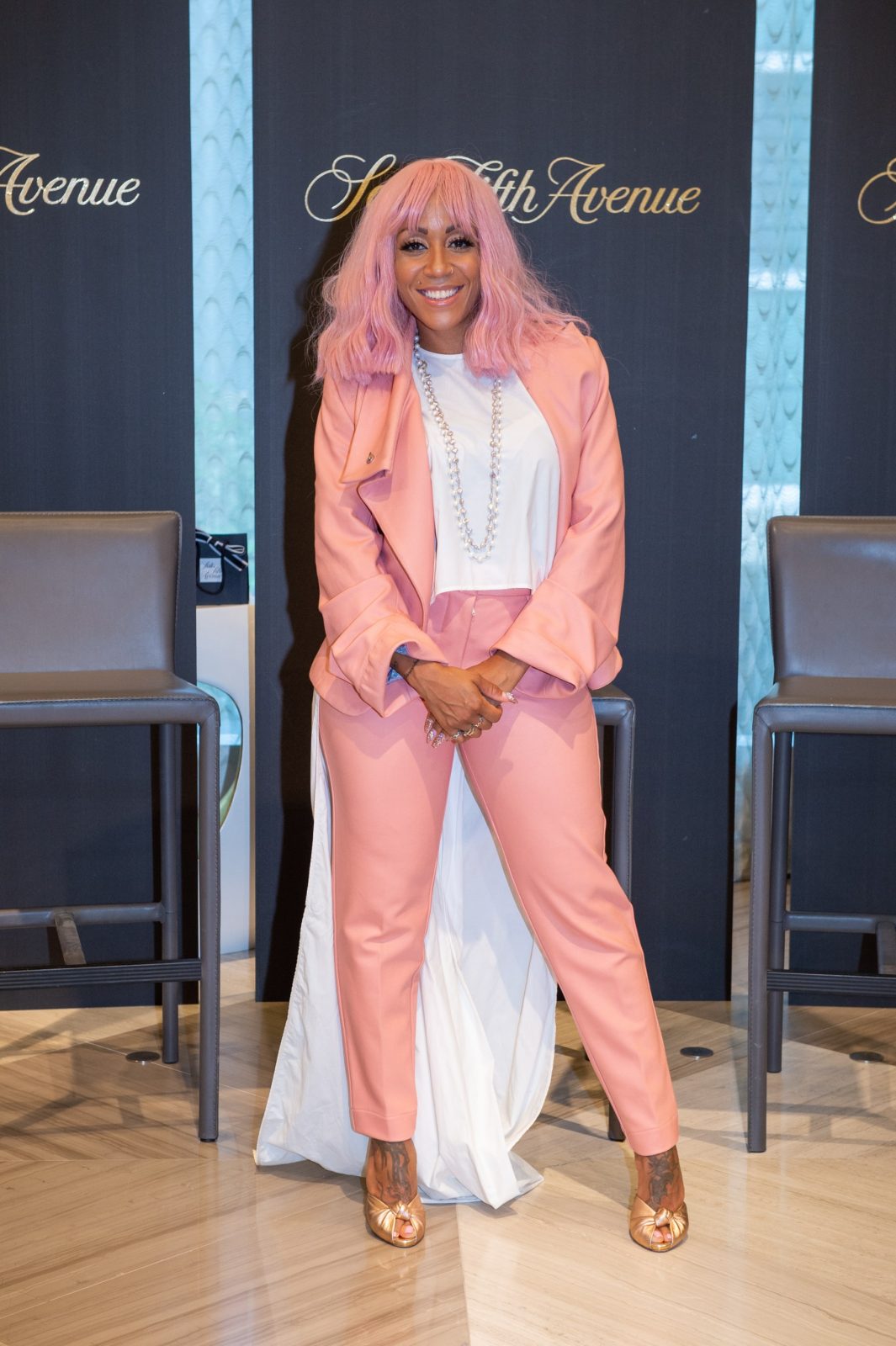 Adrienne Bosh, a self-proclaimed fan of accessorizing an outfit, shared how in her personal experience, something as simple and quick as adding as a hat or a pair of sunglasses can physically change the entire aesthetic. She shared that this is important for her as a mother of five children since her time can become seemingly limited due to chasing after the little ones.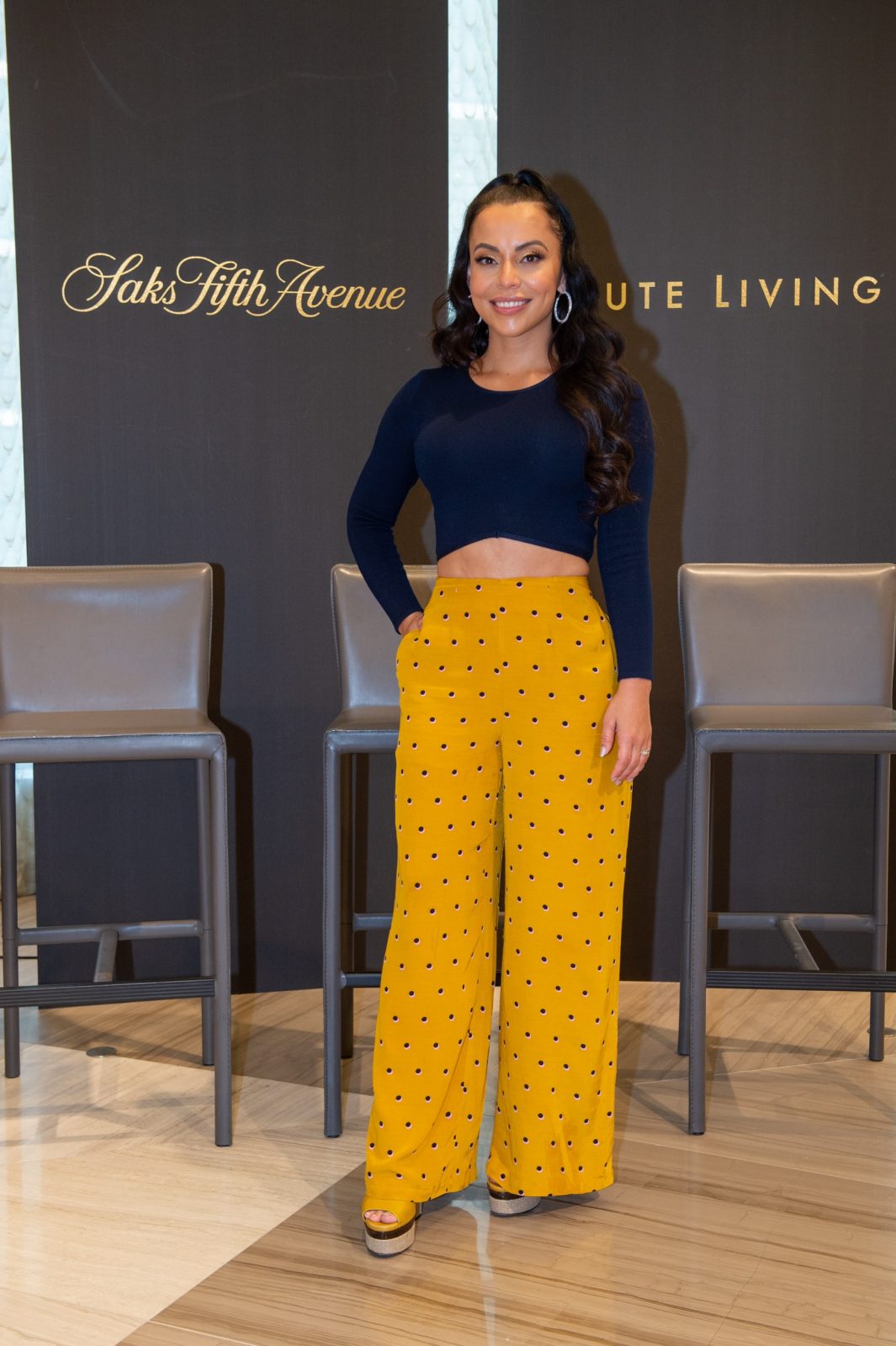 Lisa Hochstein, who looks to social media for outfit inspiration, gave the audience helpful style advice, such as investing in classic pieces like a good black blazer, and remembering to leave a few inches of fabric when getting clothing pieces tailored, to ensure they last through years of bodily changes. In true Lisa fashion, she also comedically mentioned that she received the best style advice from herself.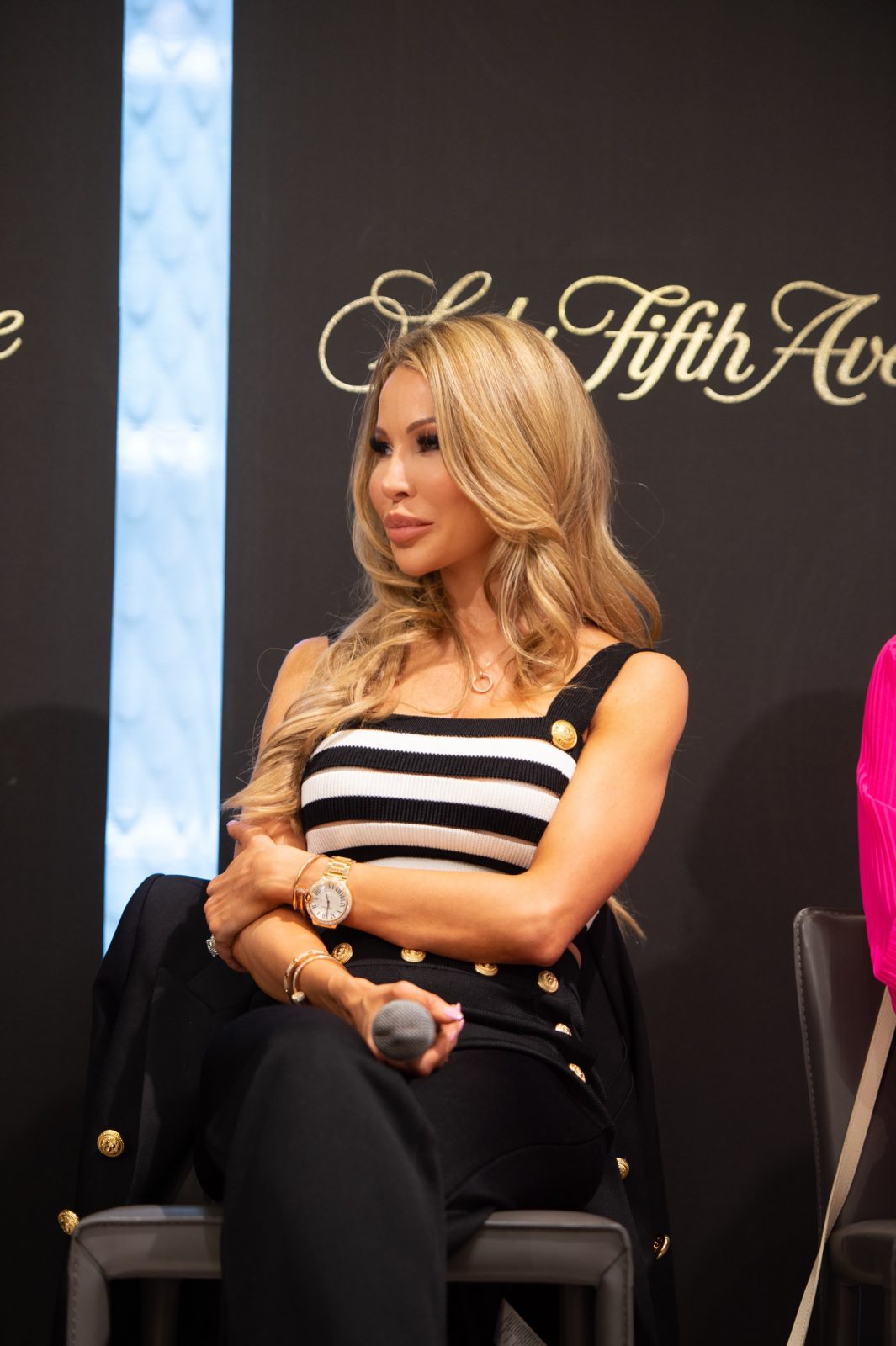 Ramona Messore touched upon Miami becoming a world-class fashion destination, especially with its unique quality of having unprecedented access to a slew of up-and-coming Hispanic designers.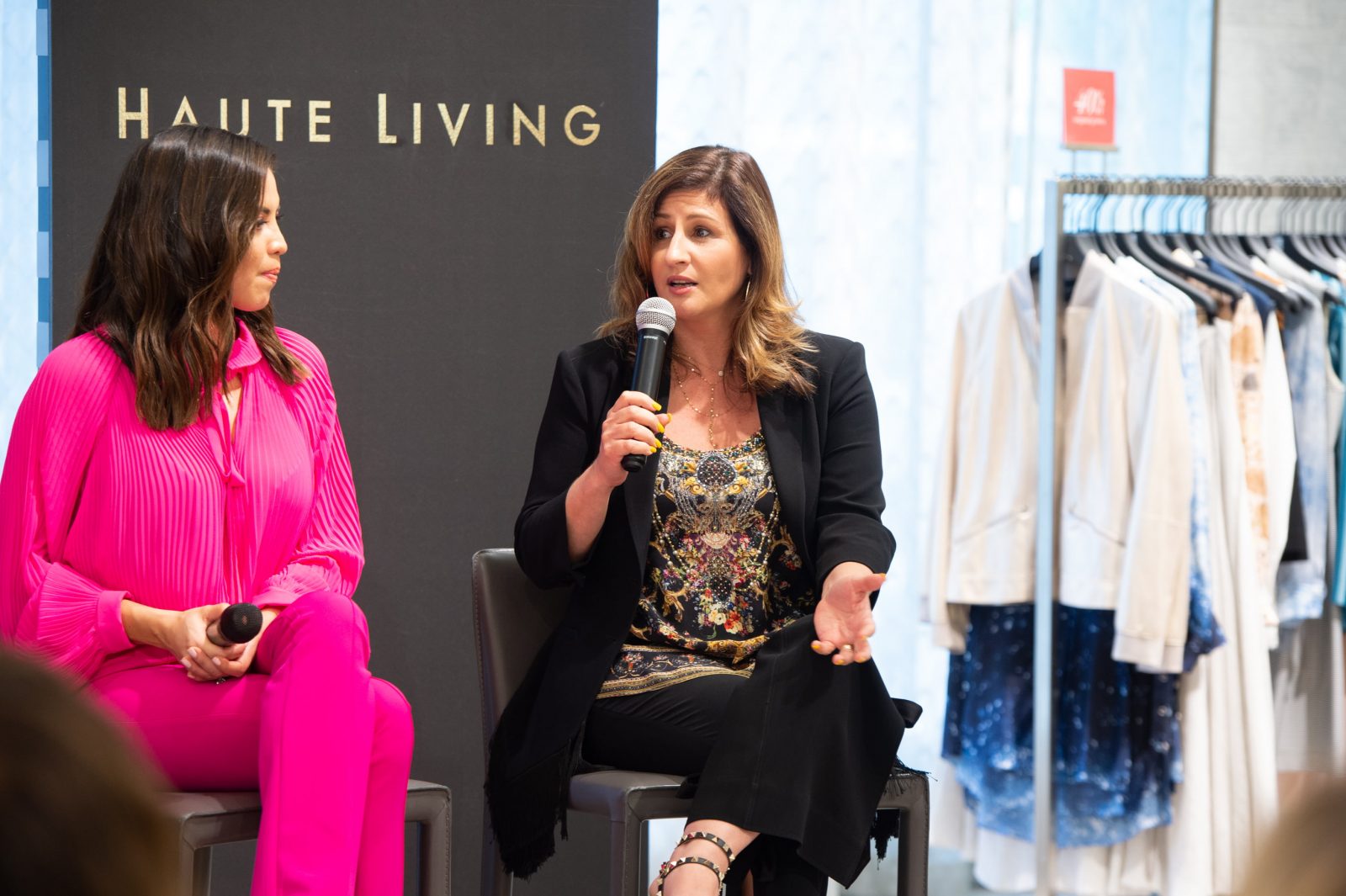 Toward the end of the event, Masrani opened up the floor to audience members, which included entrepreneur/son of Bob Marley, Rohan Marley and his son, influencer Nico Marley, supermodel Barbara Fialho and real estate developer of Zaha Hadid's One Thousand Museum Louis Birdman, to ask the panelists questions. Each participating audience member, such as fashion designer/opera singer Radmila Lolly asked thoughtful questions, all of which were insightfully answered by panelists.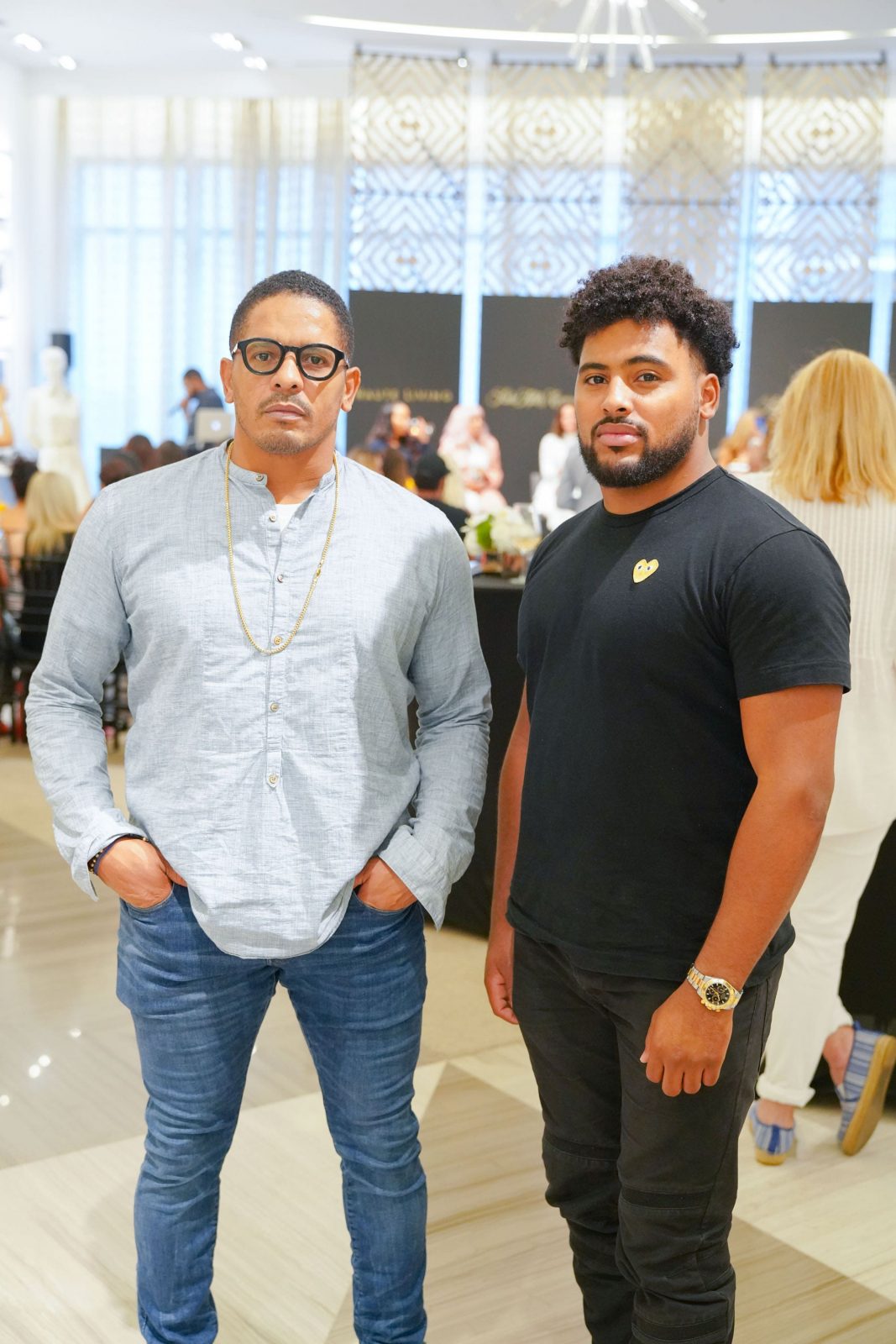 Photo Credit: World Red Eye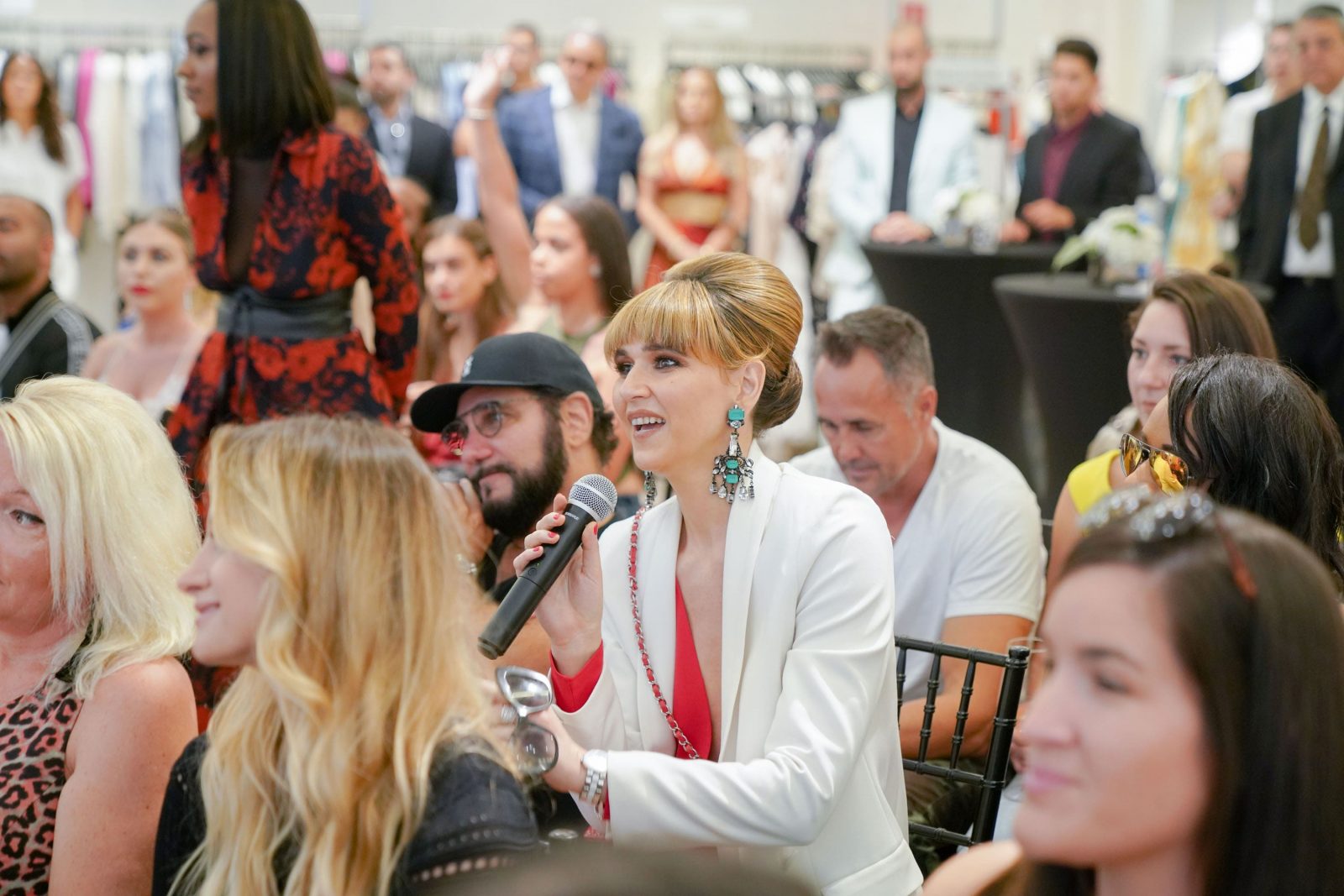 Photo Credit: World Red Eye
As Masrani closed the panel, she reminded the audience that a percentage of all sales from the event would go toward the Make-A-Wish foundation of South Florida, pointing out Shareef Malnik in the audience—husband of Gabrielle Anwar and Chairman of Make-A-Wish. She also added, "though we talked and laughed a lot today about clothes, shoes, style and statement pieces, I just want to emphasize how impactful these women are in our society, not just in fashion, but in the greater sense of community. They speak for themselves. They are the statement."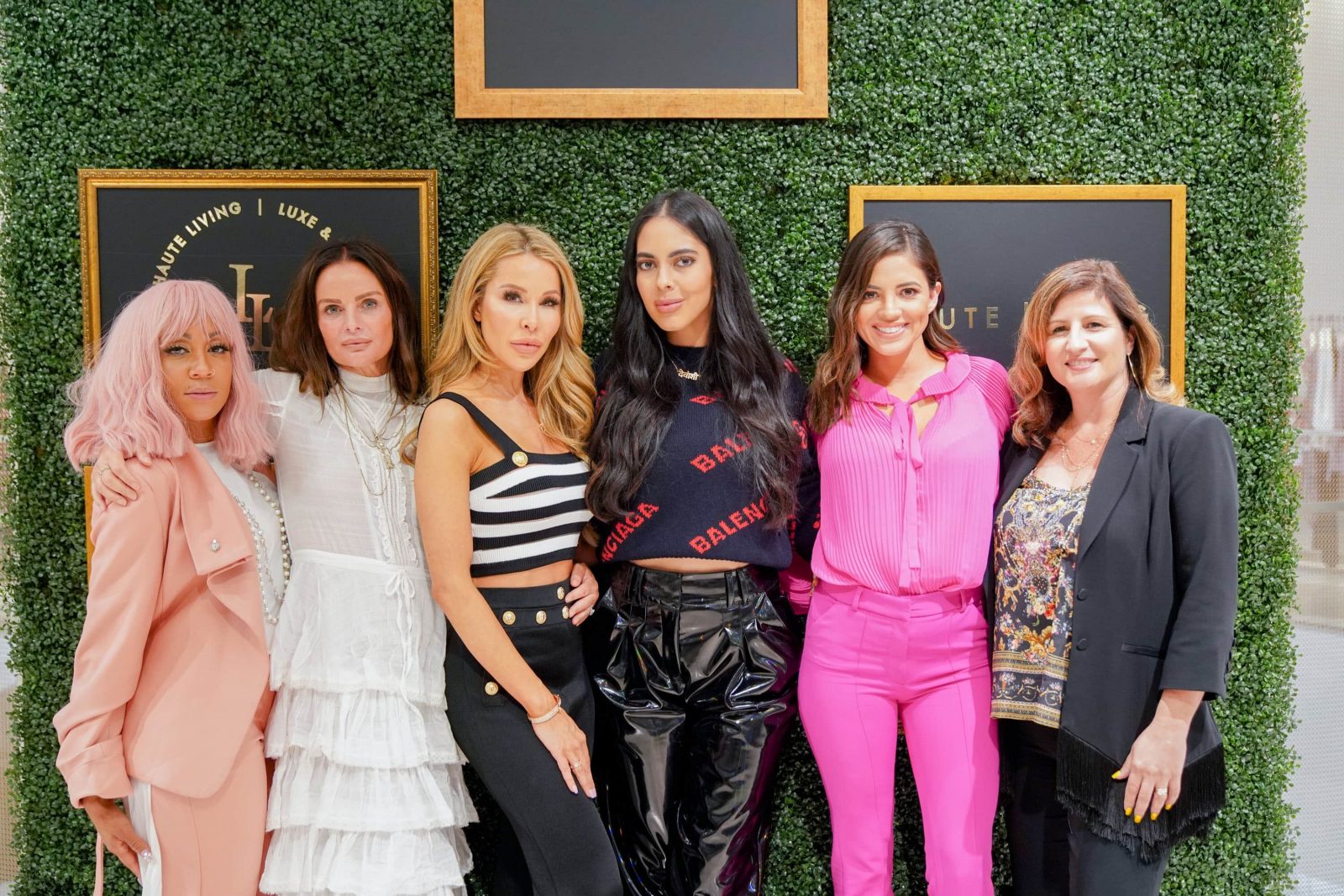 Photo Credit: World Red Eye
All images courtesy of Romain Maurice for Haute Living unless otherwise stated.