Boston's Seaport area keeps on getting better with a new waterfront luxury collection slated to open in just a few weeks. Just ask the folks over at Pier 4, who have been busy at work developing a stylish collection of boutique residences along with more than 60,560 square feet of public amenities including waterfront retail, a one-acre public park, and an extension of the Harbor Walk designed by Reed Hilderbrand.
Did we also mention when complete, the development located adjacent to the Institute of Contemporary Art will also host the neighborhood's first farm-to-table restaurant brought to the area by Kristin Canty, who is behind New England's favorite Woods Hill Table?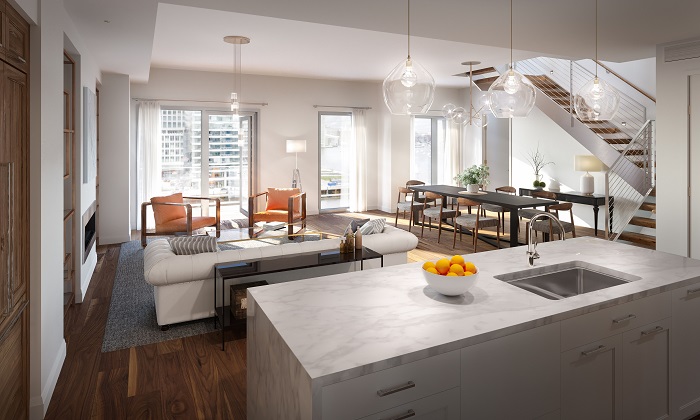 Photo Credit: www.pier4bostonluxury.com
Each of the 106 homes surrounded on three sides by water offers a magnificent harbor view. Ranging in price from approximately $2M to $15M, this nine-story building offers all the luxe amenities ranging from self-parking and valet services to personal concierge services and an on-site fitness center as well as pet-friendly facilities including a pet spa.
One of the most impressive things to note about the development is that the Penthouse Collection, consisting of 10 homes, are selling for nearly $4,200 per square foot. Each has a private roof deck featuring fully functional outdoor kitchens with stone countertops, a gas grill, refrigerator, and an ice maker, all accessed from an architectural feature stairway within the living space.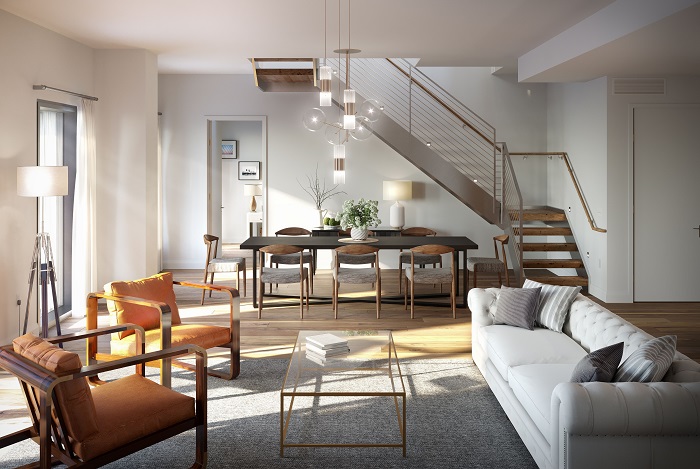 "The Seaport is Boston's newest neighborhood and has become the city's "it" neighborhood," said Dave Wilkinson, senior director of Tishman Speyer, developer of Pier 4. "There is a lot of history here. Anthony's Pier 4 restaurant was founded in the early 60s and we are excited to bring this development to Boston. The development is going to be a destination location as the public spaces surrounding the building are going to be a great place for all Bostonians."
The homes range from one to four bedrooms and each one has a direct waterfront view as the property is surrounded by water on three sides that juts out on a pier into the harbor. "Every unit has a private outdoor space that was very important to us," Wilkinson added. "What makes it unique is that the building is only nine stories. There are 10 penthouse homes on the ninth floor ranging from 2,000 to 4,000 square feet, all with a private outdoor roof terrace accessible by a floating stair within the living space of the home, which leads to a fully amenitized roof terrace. Each of the terraces offer from 500 square feet to 2,000 square feet of space."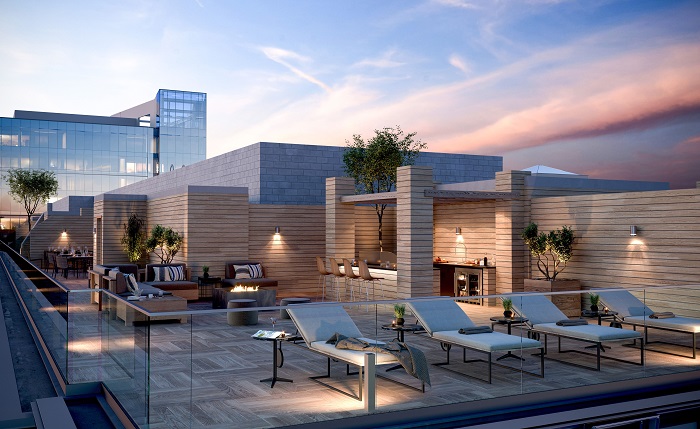 Right now, they are nearing sell out with many residents moving in next month. "Architecture was a really important feature of this building that was designed by ShoP Architects in New York," Wilkinson said. "It has a curving and leaning facade, so it evokes a nautical theme similar to a luxury yacht and allows residents to feel like the building is leaning out over the water. It is made with white brick that is a nod to the history of Boston in that it was hand laid, handmade brick. It is really amazing the handiwork."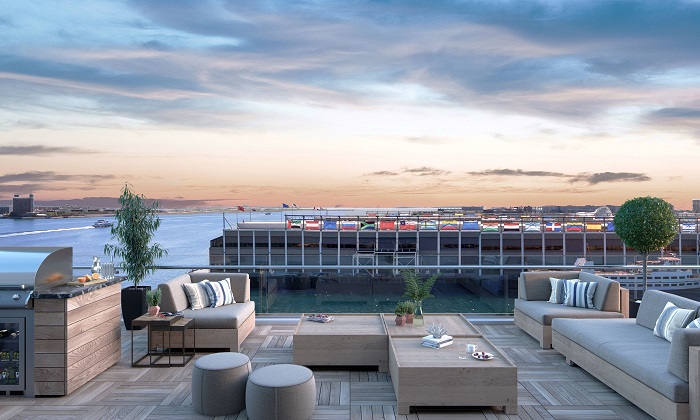 Another impressive feature for Boston may be coming soon. Proposed for the area is the possibility of adding a marina and seaplane service, but, for now, it is all in the planning stages as it has to be reviewed and approved by the City.