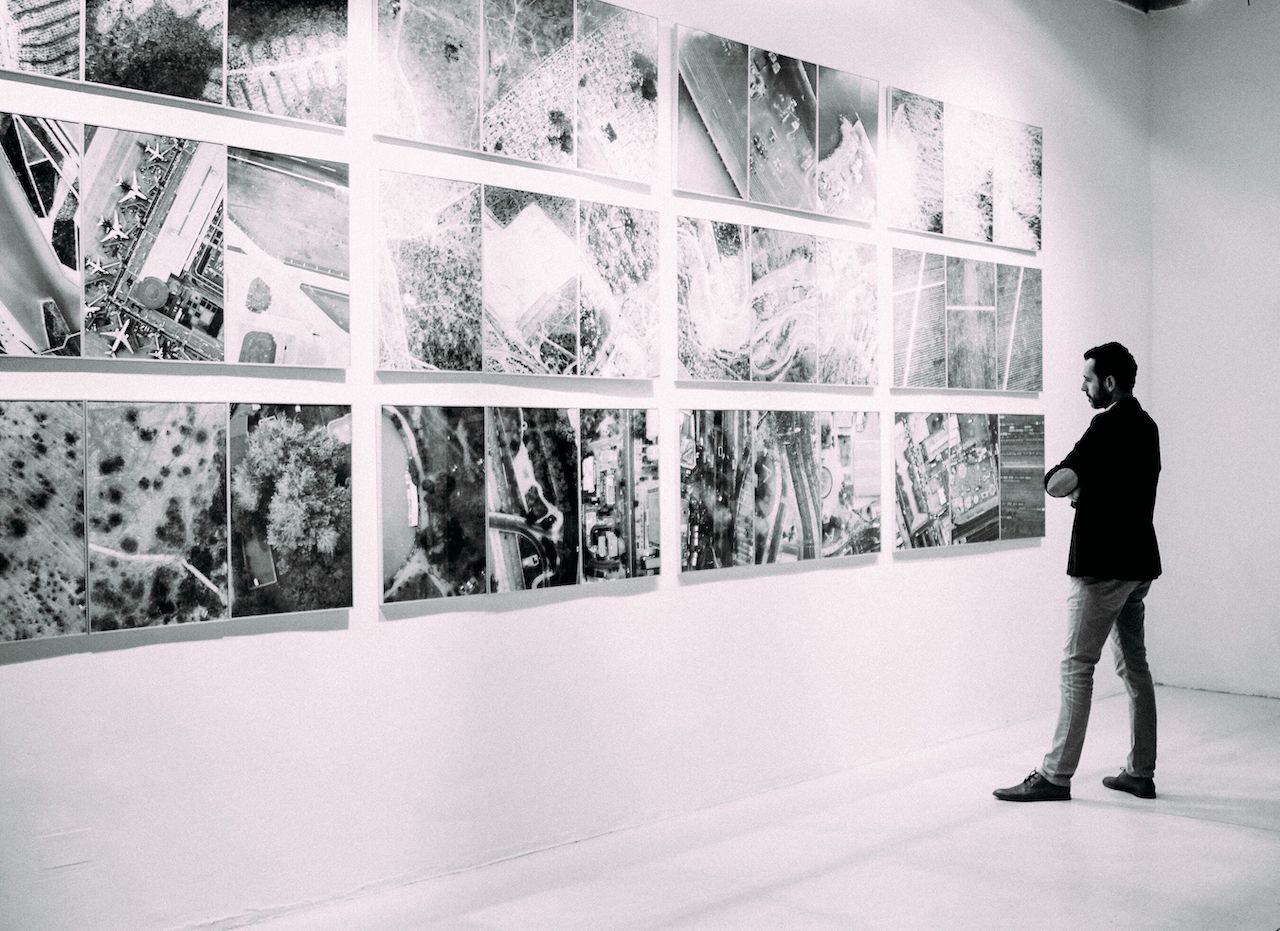 Photo Credit: Unsplash
In 2017, the global art market generated an estimated $63.7 billion in sales, while sales made at fairs like San Francisco's upcoming Fog Design+Art and Art Basel Miami Beach reached close to $15.5 billion, up 17% year-over-year. Since its inception in 2002, attendance at the Florida-based offshoot of the famed Swiss art fair has more than doubled; it now attracts more than 75,000 visitors from all over the world each year.
Photo Credit: Olivia Hsu Decker
A record number of 83,000 attendees to Art Basel Miami Beach 2018 had the opportunity to see a wide variety of works from some of the most vibrant and exciting artists on the market today. The massive crowds, limited time, and sheer number of works on display is dizzying and can put a lot of pressure on potential buyers fearful of missing out on the most wanted pieces. Brian Lang, curator of BNY Mellon's extensive art collection for over two decades, shared some tips for collectors looking to make the most of their visit.
Identify Your Passion
Collectors should start by identifying the type of art they're passionate about. "Think hard about what it is that interests you," says Lang. "Over a lifetime, we may go through a dozen couches, but collectors may hold art for a very long time—you want to be sure that it's something that is interesting to you in the long term, that you find joy in or learn from each time you look at it. It could be that you prefer particular themes, such as landscapes or abstraction, or a particular era or movement. In any case, buying what you love is better than purchasing something simply because it's trendy or seems like it might be a good investment."
Photo Credit: Unsplash
Do Your Research
"To be successful as a collector," Lang says, "you need to do your homework. If you're interested in a particular artist, look at a number of their pieces and understand how an individual piece fits into their entire body of work." By educating yourself, you give yourself the proper context that allows you to make smart decisions, rather than impulsive ones. "Some collectors go to a fair, see a work, and buy it on the spot without considering whether the artist might have other works that better suit their taste. Serious collectors look at as much art as they possibly can—at galleries and museums, in magazines and online." That way, when they do come across that perfect piece of art, they can act with confidence.
Photo Credit: Unsplash
Be Practical
As the curator of a collection with roughly 5,000 works that are constantly rotating between busy, high-traffic locations in 16 countries, Lang has to be practical when acquiring new works. "The bulk of our collection is made up of contemporary works on paper: printmaking, drawing, and photography. Because the collection moves so frequently, works on paper—properly framed and glazed—are easier to maintain and protect than paintings on canvas." Though most collectors won't face the logistical challenges that Lang must contend with, it is essential to consider the practical side of owning and displaying art.
Photo Credit: Unsplash
Take a Long-Term View
Once you've begun to build a collection, there are a few things you can do to ensure that you and your family can enjoy it well into the future.
• Keep a detailed inventory. Capture important details about your artworks, such as where and from whom they were purchased and for how much, as well as any distinguishing features. Having a clear record of the artwork's history and provenance can be critically important in determining its value. Keep invoices to document your acquisitions and the amount of tax that may have been paid.
• Preserve the value of your collection. Take steps to safeguard your artworks by getting them appraised by a certified expert and purchasing specialized insurance. You should also make accommodations for proper, long-term storage, whether in your home or a professional storage facility, should the need arise.
• Don't forget your collection when planning. Your art collection isn't just something you take pleasure in–it's also an asset. Failing to take this into account when making decisions about your wealth and estate plans can have serious financial consequences.
• Think about your legacy. What do you want to happen to your collection after you're gone? Perhaps you want to pass it on to the next generation, or donate it to a museum or charity that you care about. Having a well-documented plan in place is essential to ensuring your wishes are carried out properly.
Subscribe to discover the best kept secrets in your city