It's a banner year for Las Vegas residencies.
Pop phenom and A Star is Born songstress Lady Gaga kicks off her Las Vegas residency next week while iconic singing superstar, Céline Dion, brings her 15-year stay to a close in June. Last week, Britney Spears abruptly postponed her own highly-hyped headline show "Domination" due to her dad's failing health. It's still anyone's guess if we'll see Britney live in Las Vegas in 2019.
From A-listers to Rock and Roll Hall of Famers, there's a Sin City show for everyone. Here are 8 of the hottest Las Vegas residencies to hit the Strip in 2019.
Lady Gaga: Enigma + Jazz & Piano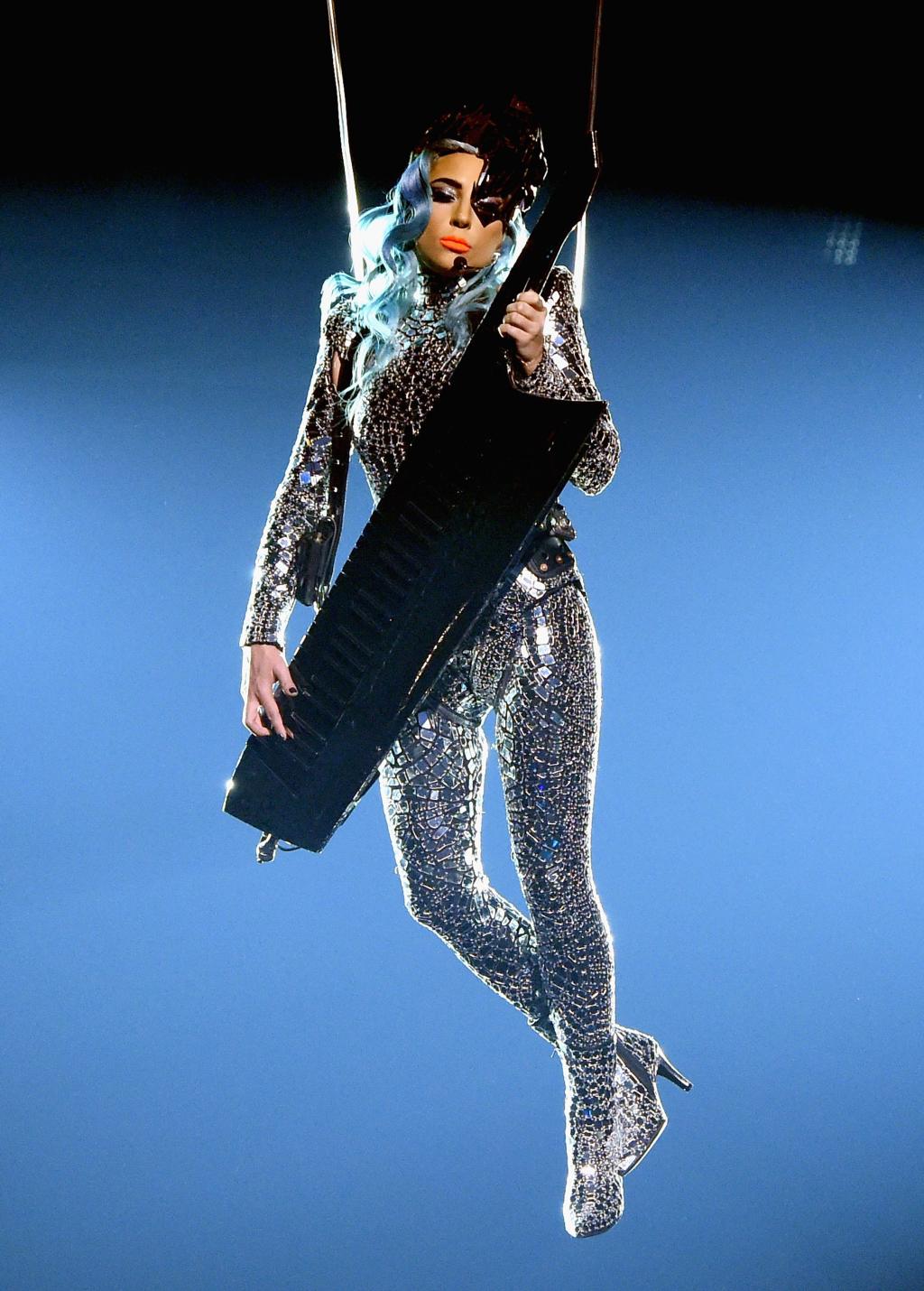 Photo Credit: Kevin Mazur/Getty Images for Park MGM Las Vegas
When: Enigma – 8 p.m. Jan. 17, 19, 24, 26, 31; Feb. 2; May 30; June 1, 6, 8, 12, 14; Oct. 17, 19, 23, 25, 31; Nov. 2, 6, 8. Jazz & Piano – 8 p.m. Jan. 20; Feb. 3; June 2, 9, 15; Oct. 20, 26; Nov. 3, 9.
Where: Park Theater at Park MGM
Cost: From $77.90
Fresh off her win at the Golden Globes for best original song "Shallow," Lady Gaga is back in Vegas on January 17. The Sin City stage last saw her performing her winning hit for a star-studded and sold-out crowd on the first night of her Park Theater residency. Attendees included Katy Perry, Orlando Bloom, Dave Grohl, Adam Lambert and Marisa Tomei as well as fellow residency diva Celine Dion.
Lady Gaga will perform two distinctively different shows for her little Vegas monsters in 2019. The first show, "Lady Gaga Enigma," features a collection of her greatest hits. The second show, "Lady Gaga Jazz & Piano," is the stripped-down version of the first, along with popular American songs and jazz standards from the early 20th century.
---
Chicago
Photo Credit: Peter C. Pardini
When: Feb. 8, 9, 13, 15, 16, 20, 22, 23
Where: The Venetian Theater at Venetian Resort Las Vegas
Cost: From $59.95
Performing in Las Vegas is a hard habit to break for Chicago. After a short residency at the Venetian in 2018, original band members Robert Lamm (keyboards and vocals), Lee Loughnane (trumpet and vocals) and James Pankow (trombone) will join other longtime band members for a second residency in February.
Touring with its smooth rock sounds and signature horns for more than 52 years, the Grammy-winning band has 36 albums and was inducted into the Rock and Roll Hall of Fame in 2016. In 2018, Chicago released two albums, Greatest Hits Live and Live at the Isle of Wight. 
---
Diana Ross: Diamond Diana
Photo Credit: Wynn Las Vegas
When: 8 p.m. Feb, 6, 8, 9, 13, 16, 17, 20, 22, 23
Where: Encore Theater at Wynn Las Vegas
A recipient of a Grammy Lifetime Achievement Award and a Rock and Roll Hall of Famer, the amazing Diana Ross is celebrating her upcoming 75th birthday with an all-new mini-residency in Las Vegas. It's a Diamond Jubilee worthy of a queen, so it's perfect for this legendary diva.
The Supremes superstar shines on stage. Expect a show that combines spectacle, stories and a songbook that will have you singing along.
---
Aerosmith: Deuces Are Wild
Photo Credit: Photo by Ross Halfin
When: 8 p.m. April 6, 8, 11, 13, 16, 18, 21, 23, 26; June 19, 22, 24, 27, 29; July 2, 4, 7, 9
Where: Park Theater at Park MGM
Cost: From $75
Some people are a little bit country. For those of you who are rock and roll,  Aerosmith plans to take Sin City by storm with their "Deuces Are Wild" residency, starting this Spring.
With four Grammys, eight American Music Awards, six Billboard Awards,12 MTV Video Music Awards and a coveted spot in the Rock and Roll Hall of Fame, the band—Steven Tyler (vocals), Joe Perry (lead guitar), Brad Whitford (guitar), Tom Hamilton (bass) and Joey Kramer (drums)—plans to put on a spectacular show with never-seen-before visuals and audio from their recording sessions.
---
Cher: Classic Cher
Photo Credit: Andrew Macpherson
When: 8 p.m. on March 13, 15, 16, 20, 22, 23, 27, 29, 30
Where: Park Theater at The Park Las Vegas
Cost: From $60
When it comes to the classics, not many have aged better than Cher. At 72 years young, the worldwide superstar will be back to wow Las Vegas audiences with her voice, legs and Bob-Mackie designed costumes in March 2019.
Designed for Las Vegas, "Classic Cher" celebrates the Oscar, Emmy, Grammy and Golden Globe Award-winning legend's 50-year career in music, film and TV, with hits including "If I Could Turn Back Time," "Strong Enough" and "I Got You Babe." Fans will also be treated to songs from her new album "Dancing Queen."
---
Gwen Stefani: Just a Girl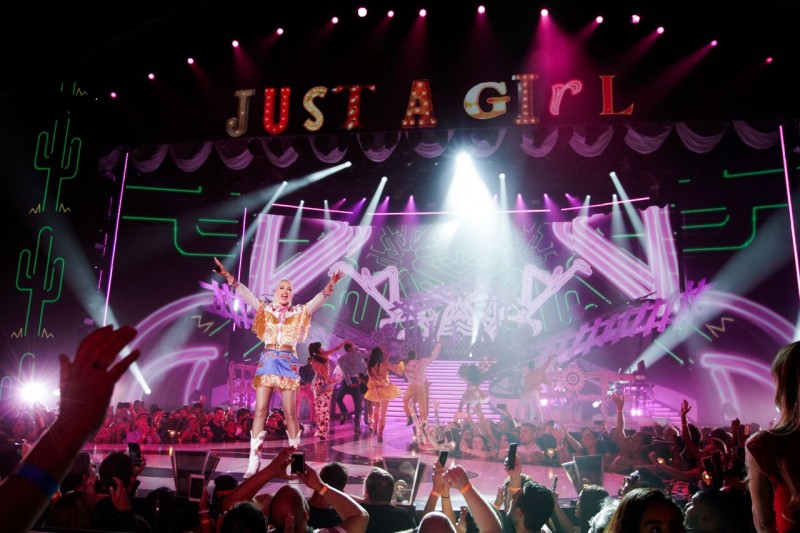 Photo Credit: Todd Stefani
When: Feb. 27; March 1, 2, 6, 8, 9, 13, 15, 16; July 5, 6, 10, 12, 13, 17, 19, 20, 24, 26; Oct. 11, 12, 16, 18, 19, 23, 25, 26, 30; Nov. 1, 2
Where: Zappos Theater at Planet Hollywood
Cost: Tickets start at $59
Three-time Grammy Award–winner Gwen Stefani has been performing in Las Vegas to rave reviews since her show's debut in June 2018. She continues her Las Vegas residency at Zappos Theater through 2019.
The Stefani spectacular is performed in true Vegas style with tons of dancers and glitzy costumes. Songs include No Doubt hits like "Hollaback Girl" and "Sweet Escape" as well as covers. The show is not only a blast, but it also helps a great cause. A portion of every ticket sale benefits local non-profit, Cure 4 The Kids Foundation.
---
Mariah Carey: The Butterfly Returns
Photo Credit: Caesars Entertainment
When: 8 p.m. Feb. 13, 15, 16, 19, 21
Where: Colosseum at Caesars Palace
Cost: From $55
"Songstress Supreme" Mariah Carey, whose Christmas classic "All I Want for Christmas is You" recently broke Spotify's one-day record for streaming, will continue her residency at the Colosseum at Caesars Palace in February.
Backed by a four-piece live band, three backup singers and seven dancers, the Grammy-winning diva will show off her five-octave vocal range with hits like "Honey," "Vision of Love, "Emotions" and "We Belong Together–plus, plenty of surprises.
---
Céline Dion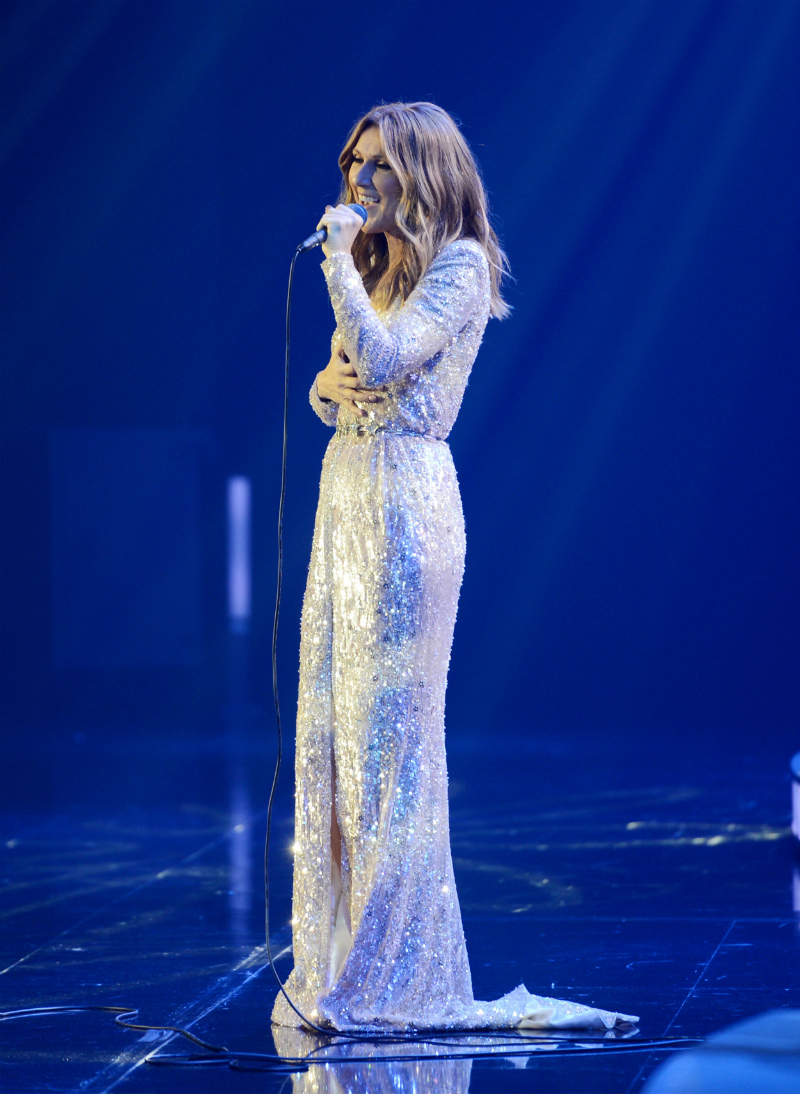 Photo Credit: Denise Truscello
When: 7:30 p.m. Jan. 2, 4, 5, 8, 11, 15, 16, 19, 20; Feb. 26, 27; March 1,2, 5, 6, 8, 9, 12, 13, 15, 16; May 14, 15, 17, 18, 21, 22, 24, 25, 28, 29, 31; June 1, 4, 5, 7, 8
Where: Colosseum at Caesars Palace
Cost: From $55
All good things must come to an end, even in Las Vegas.
Recently seen rocking out at Lady Gaga's opening night performance, international singing sensation and five-time Grammy winner Céline Dion completes her residency in June 2019 after more than 15 years performing in Las Vegas. That means there are less than six months left to catch her custom-designed show, featuring a full orchestra and band, as well as all her greatest hits and covers ranging from Journey to Janis Ian. Her heart will go on, but her show won't … so don't forget your tickets.
Subscribe to discover the best kept secrets in your city