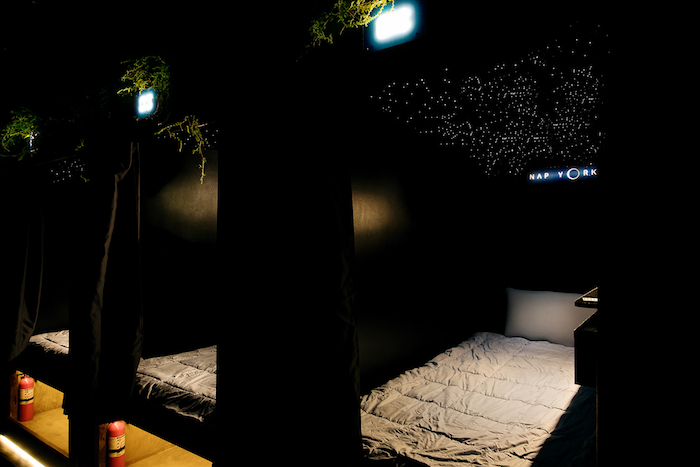 You can now actually escape your work day to take a nap thanks to Nap York, NYC's premiere wellness club and quiet café. The space is dedicated to the mental and physical wellbeing of guests and operates on a 24/7 schedule allowing people to take naps when they need them the most.
Nap York isn't limited to just naps but also includes a café to enjoy healthy juices and snacks as well as a studio where guests can participate in yoga and meditation classes. Packages of unlimited yoga and meditation class start at $149 per month and can be purchased directly through their website.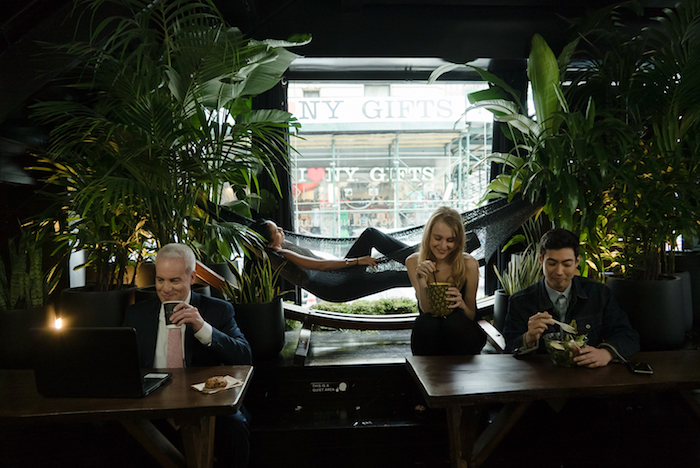 Photo Credit: Nap York
"Providing New Yorkers with a quiet space and healthy environment to unwind is extremely important to our team," says Head of Marketing, Stacy Veloric. "Whether they're a passenger dealing with a layover or a local employee who is having a stressful day, we hope all our guests can find solitude at Nap York; a place where they can focus deliberately on themselves and give themselves that much needed break to recharge."
Nap York occupies four floors, each of which offer different wellness centric amenities. The first floor features an intimate café that is adorned by a living, green plant wall. Sandwiches, juices, smoothies, snacks, and salad are all available and are compromised of wholesome and natural ingredients.The second floor is the Nap York Studio where guests can take part in yoga or meditation exercises throughout the day.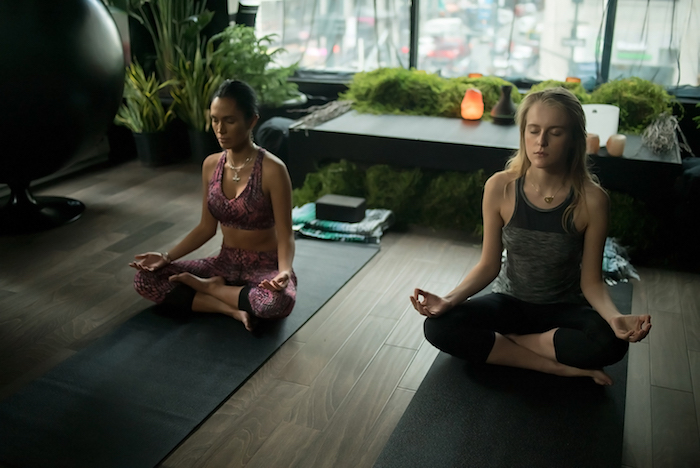 Photo Credit: Nap York
The third and fourth floors are reserved for the Nap York Pods, the signature experience offering peaceful relaxation under a canopy of gently twinkling stars. Guests can re-energize with a quick 30-minute power nap during a lunch break or spend the evening after missing the last train out of NYC.   Each pod includes convenient lounging features such as an airweave mattress/bedding, charging stations, and storage space.
Nap York further accommodates guests by providing safe luggage storage, a Tesla shuttle to and from the airports, shoe shining, shirt steaming, and more. Click here to book your nap today!
Photo Credit: Nap York
Location: 480 7th Avenue, NYC, NY 10018