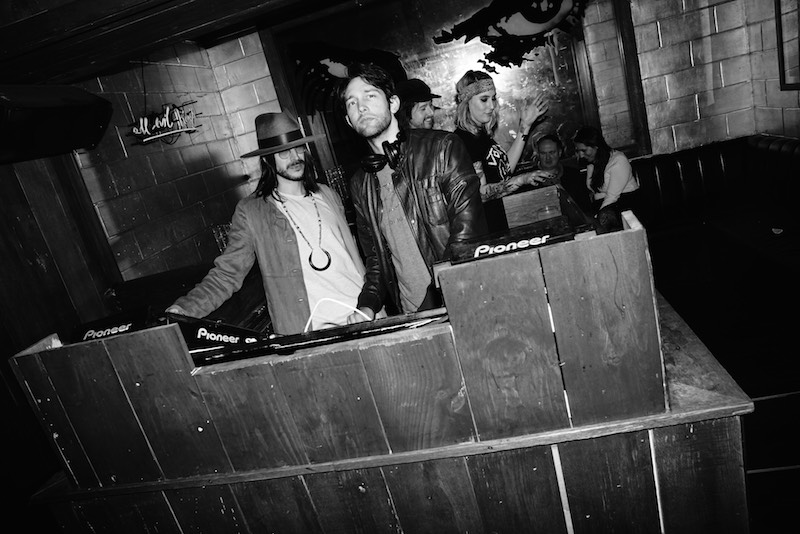 In the world of the Meatpacking District's nightlife scene, the biggest clubs can sometimes feel a bit similar to one another. The club scene has a certain preconceived notion in the city: be it thumping music, pricey cocktails, or exclusive velvet ropes. Luckily, a party that's been breaking those old molds is molds with a look back in time to the best of nightlife, music, and a good dancing.
"Please Me" is held every Wednesday from 11pm to 4am at The Electric Room, underneath the Dream Hotel Downtown. The party is nightlife empire The TAO Group's making for an event that offers something that no other mainstream club is doing. It's mostly comprised of 70's/80's rock that throws the techno synth beats other places play out the window—a welcomed relief from the standard Top 40 hits put to pounding beats.
According to Jonas Young-Borra, the creator of the party and driving force behind its success, "The bottom line is this: we like to keep it fun, keep everyone dancing and as the drummer from the film Spinal Tap claims as his life philosophy: 'have a good time, all the time.'"
So far, the party has been breaking records left and right and the massive hit of the night points both to Young-Borra's vision for nightlife's future in New York, and to The TAO Group's ubiquity in the city's nightlife scene, always knowing where the next great party will be.