Editor's note: The smoke from the devastating North Bay fires has finally dissipated, but now comes the hard part—rebuilding the community. In an attempt to do our little part to support our beloved wine country, we're launching a new series where we highlight a different winery each week.
While we love a long weekend in wine country, there are times when one can spare only a couple of hours to escape the city. In this case, it's best place to go wine tasting, not in Healdsburg or Calistoga, but Sonoma. Specifically the winery that happens to be closest to San Francisco—Ram's Gate—a mere 35-minutes away. In fact, when driving to Sonoma or Napa, the first tasting room one passes is Ram's Gate. It is the unofficial gateway to the region, specifically the Carneros AVA (carneros means ram in Spanish) and the ideal place for a leisurely afternoon.
The Ram's Gate property was purchased in 2006, but the gorgeous Howard Backen-designed hospitality center didn't open until 2011. Over the past six years, the winery has established itself as a top destination for exceptional Chardonnay and Pinot Noir, unparalleled culinary experiences, and stunning setting. Ram's Gate is perched on a hill overlooking the San Pablo Bay.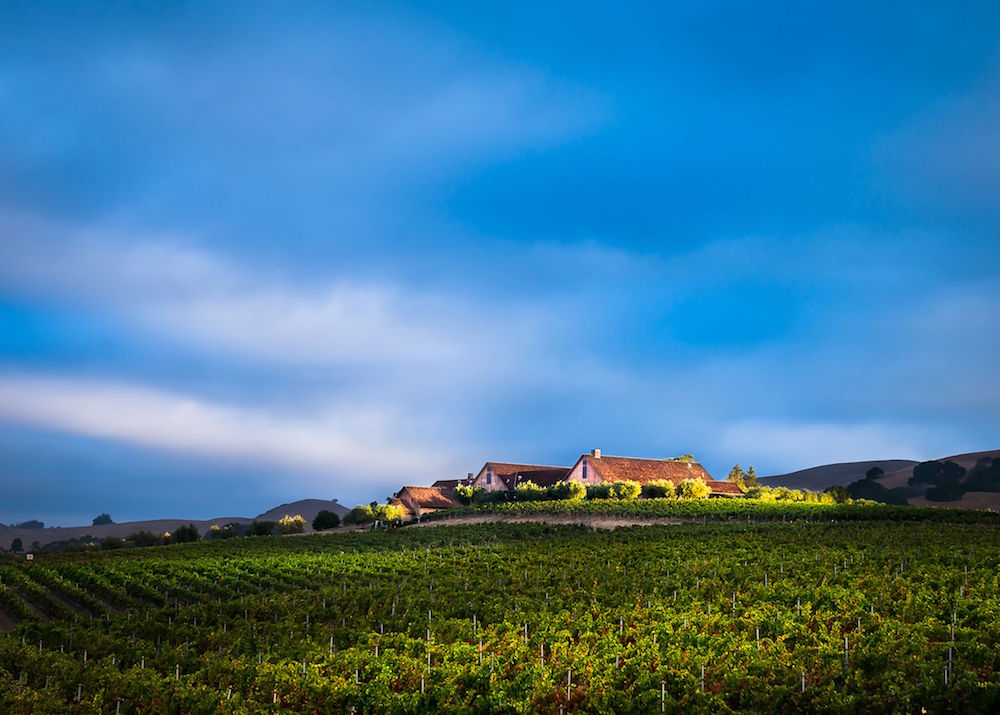 It is surrounded by picturesque vineyards, flourishing olive trees, and two small ponds. During the warmer months, the property is perfect for picnics and a wicker basket filled with delicious goodies, appellation wine, and a cozy blanket is one of the tasting options that the winery offers.
When its too cold to spend several hours outdoors, Ram's Gate has several other tasting opportunities. Palate Play is a winery tour followed by an exemplary food and wine pairing. Five wines are poured and each pairs with a seasonal dish by Ram's Gate's culinary director and chef, Taylr Behnam Cuneo. The portions are small, so it's not a full meal, but it's a flavor-packed adventure. On a recent chilly December day, Cuneo served a creamy savory carrot panna cotta with Madras curry and crispy shallot alongside the 2014 El Diablo Vineyard Chardonnay. This was juxtaposed with a light and crisp frisee salad with citrus, pink peppercorn, and Dungeness crab. The 2014 Hudson Vineyard Chardonnay, a rich unfiltered elixir proved an exceptional accompaniment to the buttery crab. The 2014 Roberts Road Vineyard Pinot Noir was lovely with a complex and scrumptious duck confit dumpling in miso dashi broth, while the 2014 El Diablo Vineyard Pinot Noir complimented the melt-in-your-mouth braised short rib with smokey tomato jam.
A guided four-wine flight, vineyard designate tasting and tour, and large group tastings are also available to both the general public and wine club members. However, the most thrilling way to enjoy Ram's Gate is the Vineyard Table offering, a three-hour sommelier-led wine extravaganza that involves a behind-the-scenes look at what it takes to produce the varietals, from vine to glass.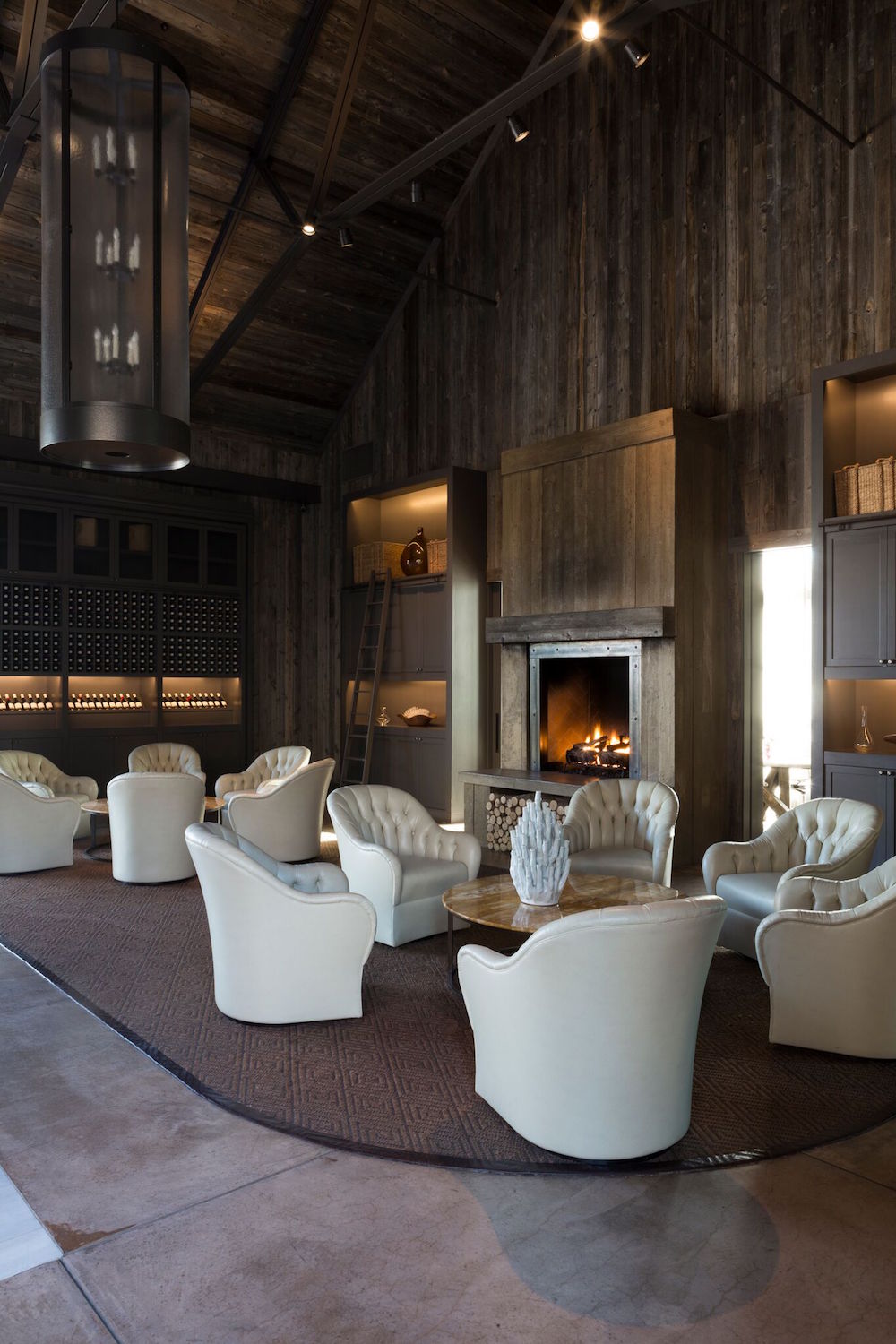 Whatever experience you choose, rest assured that the friendly and accommodating staff will take care of you. The interiors of Ram's Gate were decorated by Orlando Diaz-Azcuy and with indoor-outdoor elements, plush couches, oversized armchairs, and intimate nooks, it's a luxurious atmosphere. Ram's Gate is truly extraordinary—it's such an inviting escapade that it will be hard to get in your car and return to the city.
Note that Ram's Gate is open Thursdays through Mondays, beginning at 11 a.m. and advanced appointments are required for all tastings.