Tucked into the far reaches of the Upper West Side, an enclave of the city long-believed to be a dessert of anything "cool", is a pocket of light in a dark world. While the Upper West Side may excel far beyond its neighborhood counterparts when it comes to all things bagels, lox, bodegas that sell Halvah Bars, and wealthy people walking dogs, the bar scene has been a bit…lacking. But what if that weren't true? What if the reality is that the best bars are really hiding in plain sight? It seems that's the case for Manhattan Cricket Club, a boutique bar hidden atop the West 79th Street spot Burke & Wills.
To access Manhattan Cricket Club, one must walk through Burke & Wills, which is a fine bar, and find a wall with tufted leather, like how all of their plush booths are. A simple push on the door reveals a steep hidden stairwell up into a loft above the restaurant. Here, lounge chairs and comfy booths are arranged through what feels like a railroad-style apartment in origins. The lights coolly brought to a dim helps provide an ambiance like this is a secret hiding spot, a clubhouse for those only in the know.
The cocktail program at the bar is top-notch. The menu cleverly separates cocktails not by spirit, but rather by strength, with fruity, sweet inspirations at the front of the book, moving into further sections of bourbon, and ending on dry martini variations. Personal favorites from either side of the spectrum are the gin and matcha fizz all the way to a salt and pepper martini.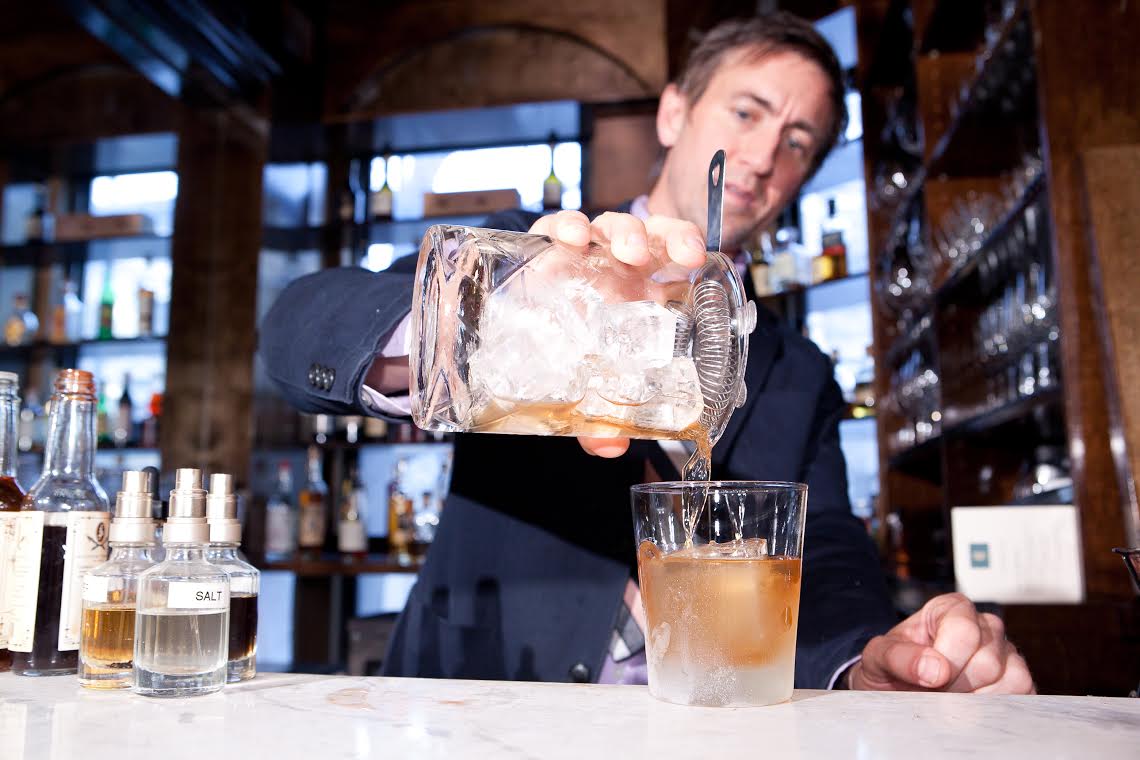 The best time to come to the club is before or after restaurant reservations, as the bar bites are mostly olives, cheese plates, roasted nuts, etc. The menu does have some interesting takes like pork rillettes fritters and dessert options, though none are a full meal's worth.
For those finding themselves in the Upper West Side before a dinner at White Gold Butchers of Boulud Sud, or for anyone looking for a break after a walk though Central Park, this hideaway outpost is a great relief to the uptown drinking culture.
Subscribe to discover the best kept secrets in your city