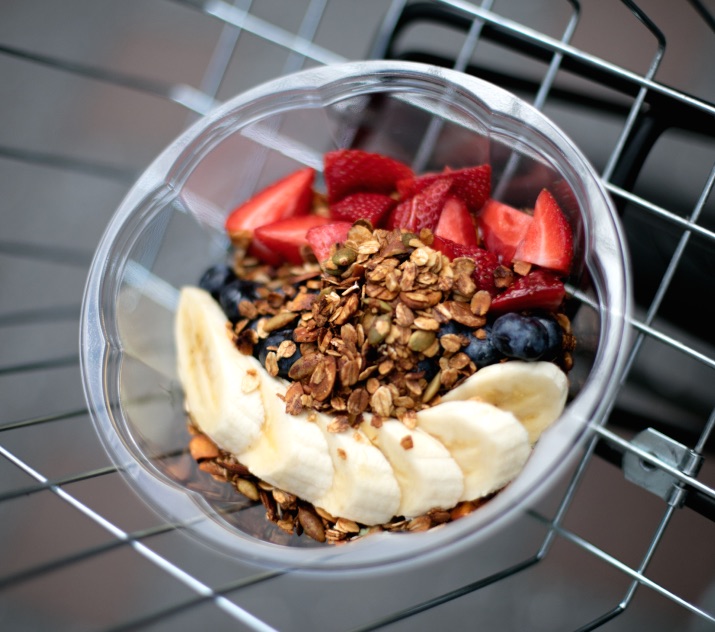 Chef's Club Counter, New York's go-to resource dining destination for international smash hits in the food scene, has launched a brand new menu from one of the west coasts most renowned chefs, Alvin Cailan. The Eggslut founder's latest project launched at the fast-casual space off Spring Street and Lafayette on September 12th, and fans of the trendy eats are flocking in droves.
Paper Planes, as the project will be called, will be centered around breakfast plates named "The Chef," "The Fisherman," "The Butcher," and "The Farmer," as well as assorted toast decked out with special spreads, all ranging from $5 to $12. Cailan tested his new concept out at Coachella this year with massive success, particularly in the raclette tots he was offering with freshly melted cheese. The bowls offer some eclectic options, each of which perfect for the summer sun of a Coachella crowd, and for those Saturday morning headache fixes that Cailan's flagship project Eggslut had mastered fully. "The Chef" plate includes thick cut bacon on 7-grain toast topped with fresh ricotta and a sunny side up egg. "The Farmer" has sautéed asparagus on the same toast, with avocado spread and a sunny side up egg. "The Fisherman", sure to be a New York favorite, features smoked salmon spread with a sunny side up egg, red onion relish, pickled mustard seeds, and chives.
While Cailan is an LA native, he's been living in New York working on these concepts for a very different type of eater than the roving LA avocadolyte. He plans on using this Chef's Club Counter version of Paper Planes to launch a brick-and-mortar store of its own in the city at a yet to be announced location. The downside of being one of the hottest new bites in the city this fall though is that there are incredible lines for the plates, and they sell out quickly. The best time to get there is before 1:00pm, and get one of everything!