Photo Credit: 9dream studio
Get ready to shell out and flex out when you dine at the most expensive eateries in Los Angeles—which, by the way, are totally worth it.
PROVIDENCE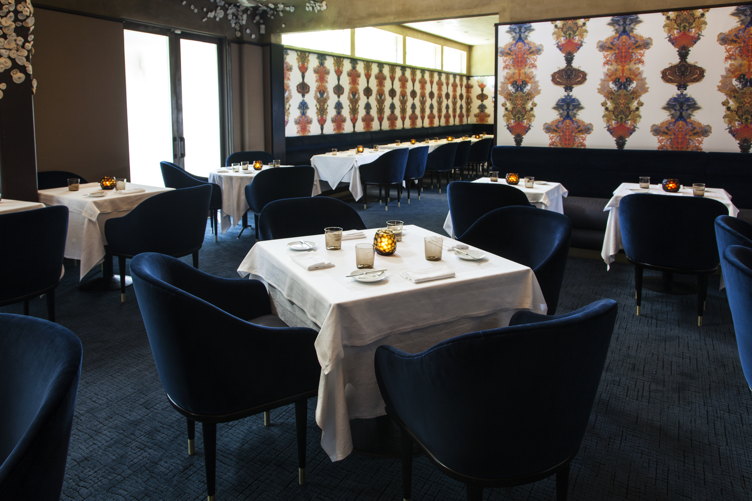 Photo Credit: Noe Montes
A meal at Michael Cimarusti's upscale seafood eatery can be pricey, but it's oh-so- worth it. With wine pairings, the Chef's Tasting menu will run you $305 for items like uni in yuzu with caviar and soy milk; New Zealand abalone; A5 Wagyu; and a pear sunchoke cake.
5955 Melrose Ave, Los Angeles
URASAWA
Urasawa is still the hottest table in L.A. Chef Hiro Urasawa's Rodeo Drive eatery is frequently cited as one of the most expensive restaurant's in the world—the no substitutions, 30-course omakase menu—chock full of wagyu and toro—will cost you $395 per person without drinks—and also one of the most exclusive: there are only ten seats in the restaurant, making it one of the hardest reservations to make in Tinseltown. An average bill here for a dinner: over $1000.
218 N Rodeo Dr, Beverly Hills
VESPERTINE
Photo Credit: Vespertine
Jordan Kahn's gastronomical "experiment" in the Hayden Tract will run you $450 for an evening with wine pairings. The experience itself i unparalleled—you must book a spot in advance online, and there are a limited number of seats per night, which makes this one of the hardest tables to get in town. Your dinner will be unlike anything you've ever encountered before. In the apt words of Kahn himself, Vespertine is "a place of cognitive dissonance that defies categorization, exploring a dimension of cuisine that is neither rooted in tradition nor culture — it is from a time that is yet to be, and a place that does not exist. It is a spirit between worlds." Intrigued?
3599 Hayden Ave, Culver City
PATINA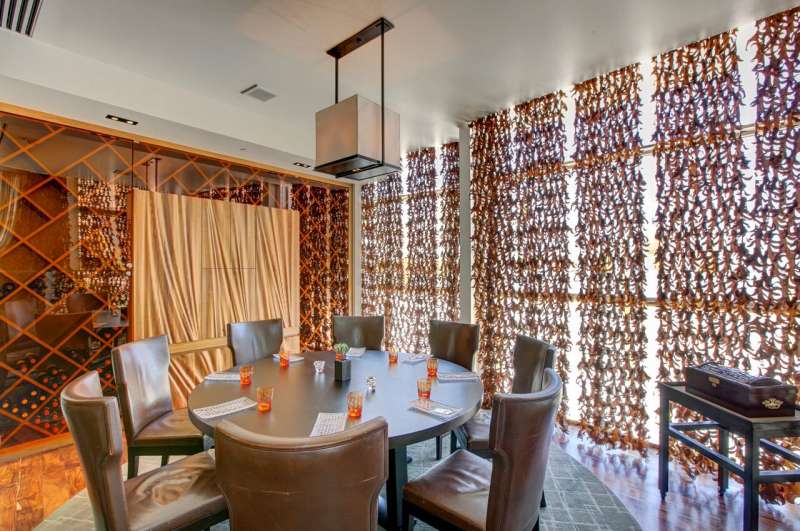 Photo Credit: Patina Group
There are 3-course tastings, 5-course tastings and even 7-course tastings, but at Patina, Joachim Splichal's fine dining concept downtown, there is a 10-course menu. We kid you not. For $190 per head, dine on Snake River Farms Wagyu beef, big eye tuna, frozen foie gras, dover sole and more. There's no need to rush through this European-style experience: slow and steady wins the race every time. To note: there are also seasonal specials such as the $310 white truffle extravaganza every winter.
Walt Disney Concert Hall, 141 S Grand Ave, Los Angeles
MAUDE
Photo Credit: Ray Kachatorian
212 S Beverly Dr, Beverly Hills
MELISSE
Melisse
Josiah Citrin's Michelin two-star eatery in Santa Monica is often feted as one of the best in L.A. and for that reason, his $185 (sans drinks), 10-course tasting menu seems almost like a steal. You'll dine like kings and queens on items such as egg caviar—soft poached egg with lemon crème fraîche and sturgeon caviar—foie gras terrine, black truffle risotto and prime beef rib eye. We highly recommend the superb wine pairing, which costs an additional $165. If this is one of the best meals of your life (and it will be), for another $35, you can take home a signed copy of Citrin's cookbook, "In Pursuit of Excellence." At $275 per person, the eatery also offers its Carte Blanche menu—an unparalleled 12-course.
1104 Wilshire Blvd, Santa Monica
CUT BY WOLFGANG PUCK
Beverly WilshireWolfgang Puck's contemporary twist on the classic steakhouse, CUT, located at the Beverly Wilshire hotel, already primes you for the swish experience to come with its Richard Meier-designed, all-white interior with a skylight that amplifies the effect of moonlight after dark. Its menu is just as luxe as its interior: expect to find Sterling Osetra Caviar for $130 an ounce, six ounces of filet mignon for $88 and both American and Japanese wagyu for $140 apiece.
9500 Wilshire Blvd, Beverly Hills
PETROSSIAN
Photo Credit: PetrossianPetrossian's dinner menu is actually pretty reasonable, but considering that this West Hollywood eatery is best known for its caviar selection, you simply can't dine without trying one of its many rare brands. The Huso Dauricus costs $457 for 50 grams, while 50 grams of the Ossetra is priced at $650. The priciest caviar on the menu—the Special Reserve Shassetra—will set you back a whopping $3125.
321 S Robertson Blvd, West Hollywood