Food crazes may come and go but one delicious staple never even left. In a time where every blog and news outlet is trying to hop on the latest trend, capitalizing on a brand-new dish or ingredient and sucking its appeal dry, it's hard to take what is really the best of the best seriously. However, a certain dish silently sizzles in the background. At the end of the day, nothing beats a well-cooked steak. In honor of National Filet Mignon Day, we decided to take a look at Miami's best places to indulge in the dish. These steakhouses don't just deliver with the goods, they also destroy your preconceived notions of what those goods were. After visiting these places you'll never eat beef the same way again.
The Forge
Photo Credit: The Forge
The Forge, just like the steak it makes, is a staple in Miami. Located in Miami Beach, it takes part in the star-studded cast of restaurants that define the area. Of course, words cannot justify what that really means. To truly appreciate what this steakhouse offers, you just have to peek inside and soak in its fairy-tale like décor—a mahogany interior that serves steaks charred to perfection, fresh seafood that is only outdone by the top of the line wine list. The Forge was originally a blacksmith shop in the 1920s, and after combining that trade with some beef, it completed its fairy-tale transformation.
Stripsteak

If it's a Michael Mina joint you can guarantee it's on everybody's list. The man knows what he's doing. He's almost a brain surgeon when it comes to working with steak, tapping into the very essence of the meal and working on minute details that take it over the edge. This outpost follows in its award winning older brother's footsteps. The Las Vegas Stripsteak is a global hit and the fairly new outpost in Miami is garnering the same attention. With a filet mignon that'll convert the most stubborn herbivore and the A5 Wagyu strip loin imported from Miyazaki, Japan, there's a reason why this steakhouse is recognized around the world.
Prime 112
They say if it ain't broke don't fix it, but Prime 112 has their own take on the saying—fitting since their claim to fame is the fact that they can spin any classic meal into some sort of genius concoction. This upbeat destination attracts high-end locals and frivolous foreigners reserving a chance to eat at this steakhouse far in advance. If you're wondering why, just try the Prime steak tartare and then choose from a variety of familiar dishes so you can experience them like you never have before.
STK
The allure of STK is not just its top of the line menu, but location as well. The steakhouse was heavily inspired by downtown Miami's cityscape and features dining spaces that are directly connected to Biscayne Boulevard. The homage to this emerging town is also presented in every dish, as STK reimagines classic American cuisine. Dishes like the bite-sized Lil' BRGRs made with Wagyu beef and a plethora of high quality steaks show that you can teach an old dog new tricks.
Wolfgang's Steakhouse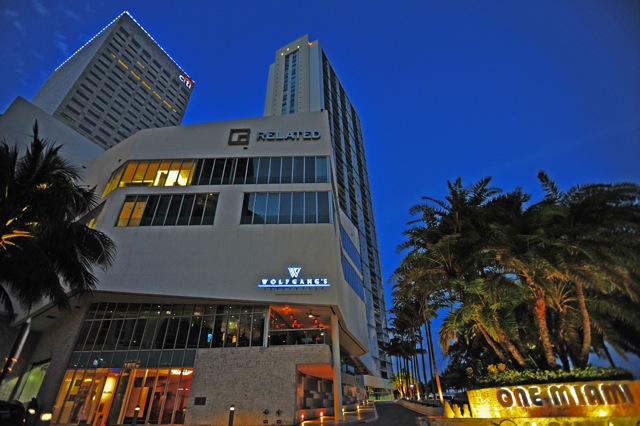 The name Wolfgang Puck is a powerhouse in the food industry. With ventures in not only the restaurant business but the catering business as well, Wolfgang has redefined its success time and time again. What Wolfgang brings to the table this time is its cherished Steakhouse. The 28-day, dry-aged steak has become a global sensation. The Porterhouse steak is a must when you dine inside this waterfront property where nearly every seat in the house is the best seat in the house. Wolfgang's Steakhouse sticks to the classics, but proves an oldie can still be a goodie.
Subscribe to discover the best kept secrets in your city