The Hermès Heure H is one of those watches that became an icon. Just as the famous belt of the brand, the Heure H uses the first letter of Hermès in a very clever way, not only encasing the dial but also serving as the lugs for the strap.

Straps have always played an important part with any Hermès watch. Of course, the brand's origin comes from being a manufacture of leather goods, which they later expanded with other luxury products, including watches. For the new Heure H, the straps add a dash of color to an otherwise monochrome watch. It makes the watch not only a style icon, but also one that can be easily adapted to virtually any outfit, style, mood, or even destination! Whether you prefer the smooth denim blue calfskin or the black Barénia calfskin, you can change it easily on the Heure H, following you every whim.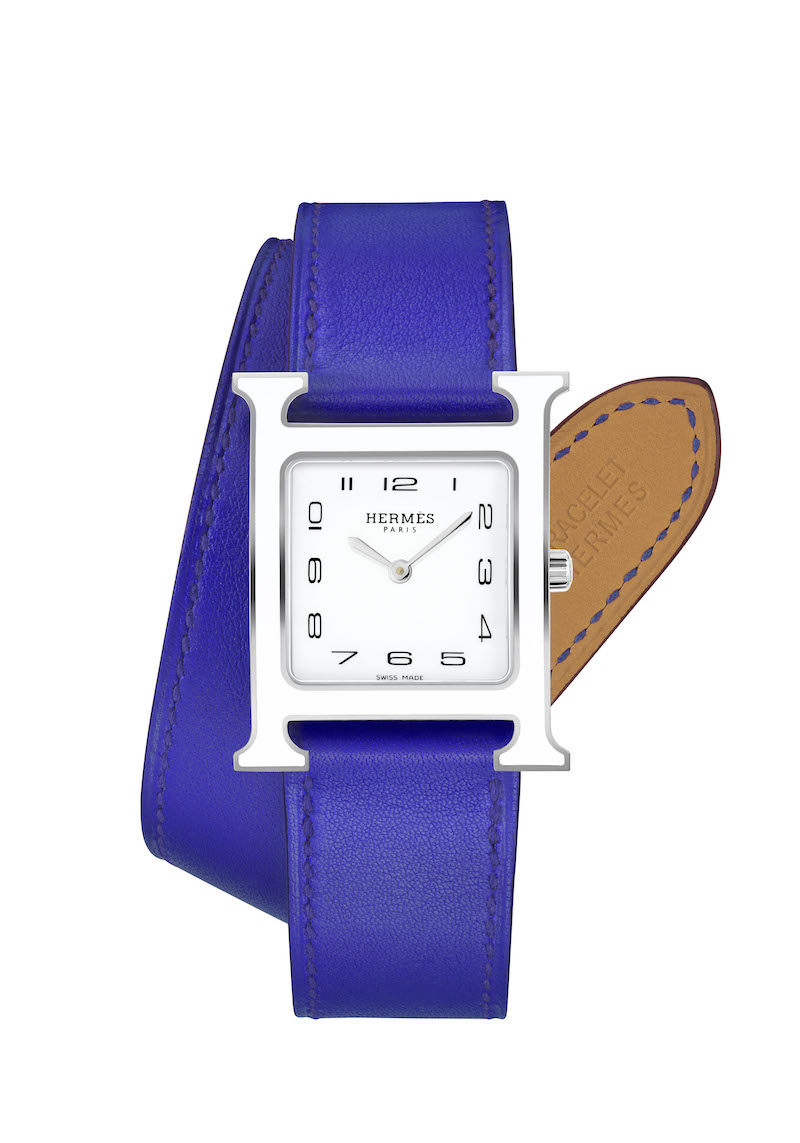 That whim can be either a "Simple Tour" or a "Double Tour", whether you want the strap to go around your wrist once, or twice. While the "Simple Tour" gives you that classic look, the "Double Tour" adds that extra dash of Hermès style to the Heure H.

Available in a medium and a small size, what sets the new Heure H apart in the collection is the lacquered case. Featured in either black or white lacquer, with a matching colored dial, it gives the design of the watch an extra dimension. It is also a reference to yesteryear, as Hermès was known to use lacquer on their watches in the first half of the 20th century. For the Heure H, it makes the watch stand out even more, yet in that stylish, understated, and above all timeless way, Hermès is so well known for!
Subscribe to discover the best kept secrets in your city