Photo Credit: Akram Soliman
Marija Shatilo is a 23 year old international model from Lithuania who has seen great success across the globe. Her career in modeling began in 2013 with her working in between Milan and Paris for brands as Triumph, PINKO,  Jean Paul Gautier, Veronique Branquinho, and Rochas. Marija was immediately noticed by GUESS and started working with them in Milan for GUESS Europe.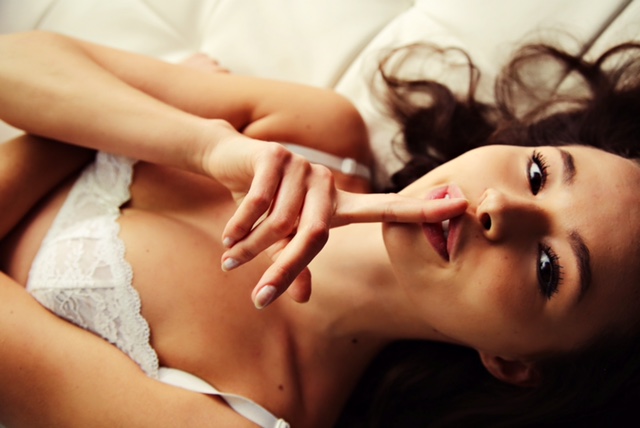 Photo Credit: Gregorio Campos
After a successful first year of modeling in Europe she traveled to Asia for another year, working in between Singapore and Hong Kong, the two biggest fashion cities in Asia. In Asia Marija worked for world famous brands Alice & Olivia, Steve Madden, Michael Kors, Coast London, Hublot, and The ROW just to name a few.  
For the last few years Marija has mostly been working in the US and is based in NYC, the city she has dreamed to live in since she was young. She spends her time in between NY and Miami, and still travels for direct bookings to Los Angeles and Europe. Her clients in NY include Alexander Wang, Free People, GUESS, MaxMara, Maybelline, and many bridal clients such as Morilee and Galia Lahav.

Photo Credit: Fidel McIntyre
As Marija was always interested in art, she started working with Domingo Zapata, Spanish – American contemporary artist from NYC. In 2017 during the official New York Fashion Week in February she helped to produce his fashion show "Art to Wear", where she also closed the runway show as one of the models.
Recently she started working on her own bikini line called Lace & Angels, inspired by vintage and bohemian fashion. The first collection should be out this fall. We spoke with Marija to get a closer look into her life as a successful model. Also be sure to check her out on Instagram and Facebook.
Where do you live now: New York City
How long have you been there: 2 years
Neighborhood: Noho
Occupation: Model
Favorite Part About Your Job: Having the ability to travel for work to amazing places all over the world.
Most interesting thing you learned while working as a model: I get to work with different people of different nationalities all over the world, so I am always learning about new cultures and people. 
Craziest thing you've experienced while working in the modeling industry: Getting lost in Cambodia, where nobody spoke English, the street names were in their official language Khmer, and I had no cell service.
What are you looking forward to most within the next year?: I'm very excited about my bikini brand Lace & Angels that currently being created. The first year of creating something new is always a challenge, but I'm looking forward to it.
If you could give advice to yourself 5 years ago, what would it be?: Never be afraid of change, even if you're not sure what it brings. If you're not happy with some aspects of your life, it's not going to be better in the future, so why wait?
What advice would you give to someone pursuing a career in the modeling industry?: Do not compare yourself to other models especially when you just start. There will always be someone doing better than you, just keep doing your best and move forward, and you'll see things come to you.
Tell us something interesting about you that no one would guess: I have a degree in Law.
Favorite Restaurant: Hard to pick just one but it would definitely be Asian, Japanese or Thai cuisine.
Best Sushi: Sushi Yasuda 
Best Italian: Cipriani Downtown, simply classic
Best dessert: Anything made with green tea, could be ice cream, frozen yogurt, or cake.
Best place for a romantic date: There is a magical place in The Hamptons called Dopo la Spiaggia, can't be more romantic than that.
Best Sunday brunch: Dumplings at RedFarm or Laduree Soho in NYC
Best place for a power business meeting: Neue House in Madison Square
If you have out of town guests, which hotel would you recommend?: Funny as I live in NYC but have never actually stayed in any of the hotels here, but I heard Gansevoort in Meatpacking or The Rivington hotel are really nice.
Favorite shopping venue/boutique: A lot of people would say 5th avenue, but I love walking around Soho, they have so many cute small boutiques.
Best Spa: Peninsula Hotel Spa.
Favorite Charity Event: Eltons John's Foundation Gala.
Favorite Cultural Event: Armory Show or Art Basel.
Best Museum/Exhibit: The Metropolitan Museum of Art in NYC and Louvre in Paris, I can spend hours and hours there and its never enough.
Describe your city in three words: City of dreams.
Favorite historic/legendary place to see or explore: Angkor Wat temple complex in Cambodia, simply magical.
All-around favorite spot in NY: Cha-Cha Matcha, cute and close to where I live.
Best Aspect of NY: It's own energy and non-stop pace, you just feel it and it keeps you going.