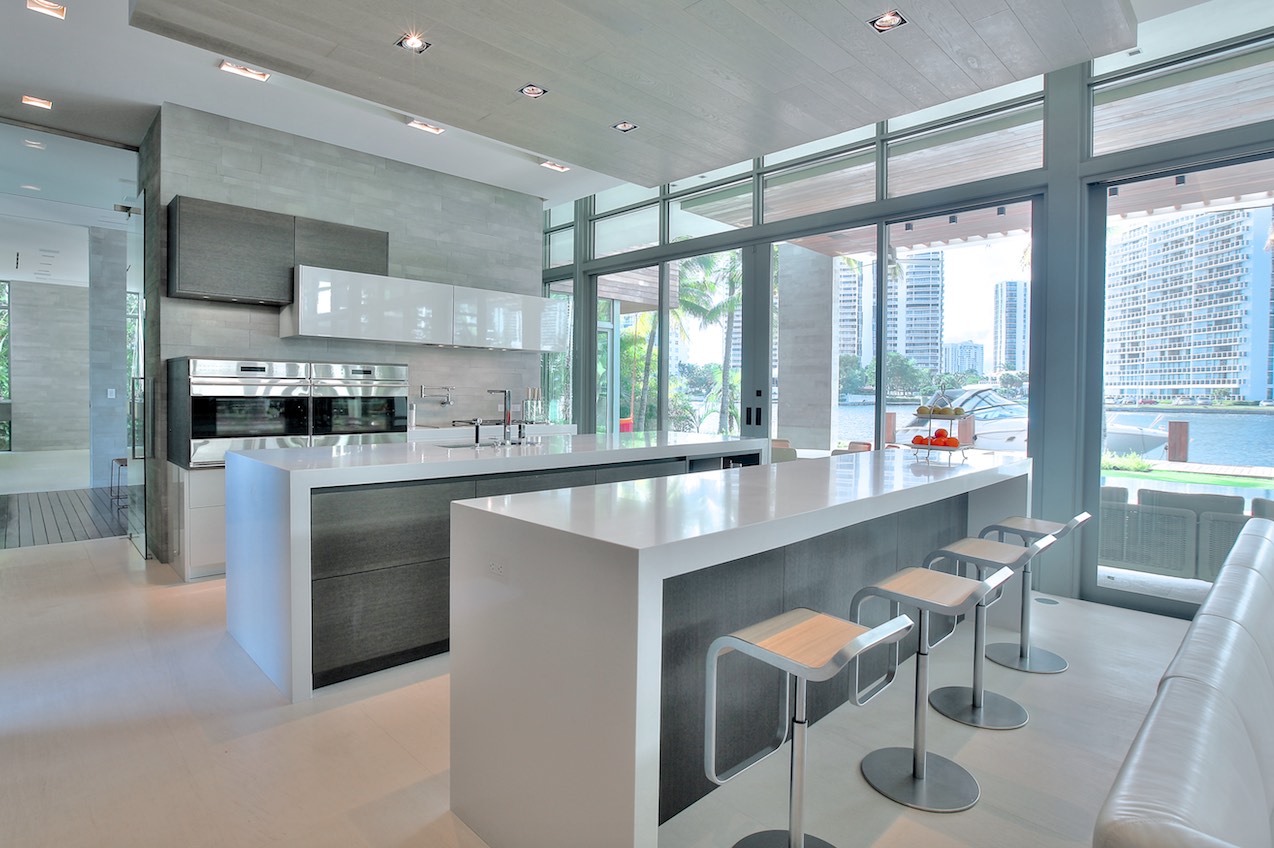 Photo Credit: hausscapeLuis Bebchik and his wife, Laura, launched Hausscape, an award-wining kitchen and bath design firm, in the Miami Design District in 2002. Since then, the couple has branded the business into a creative outlet for constant innovation and a daily chance to think out of the box.
Luis designs; Laura manages logistics and accounting. Together with seven employees, they conceive some stunning kitchen spaces.
It all started at the University of Buenos Aires, where the Argentinian pair met and obtained degrees in architecture. In 1987, they moved to New York, where Luis nurtured a specialty in high-end residential building at a Long Island architecture firm, and Laura worked for a kitchen company. As the Bebchiks' careers took off, the mid-1990s set the couple on a new course. They moved back to their motherland, launched their own venture and introduced to the local market appliance heavyweights like Sub-Zero, Wolf and Viking.
In 2001, the Bebchiks returned to the United States. This time, they settled in Miami, which has remained their home since.
"At the time, we were pioneers at the Design District, which had yet to acquire its current sheen," says Mr. Bebchik.
Today, having opened a second showroom in The Village of Gulfstream Park, they remain as such. As the city bloomed, so did Hausscape. Conceiving strikingly modern yet comfortably streamlined designs, the company not only pumps up the very heart of any home but also syncs its rhythm to the owners' needs. The Bebchiks know how to seize on the wishes of their customers, who can be found around the world, and spin them into impressive results.
"The first interview with the clients is one of the most crucial moments of the design process," says Mr. Bebchik. "It is the moment where we have to ask the right questions and then listen to the responses very, very seriously… The background that we have as architects allows us to do so very easily. We do not try to impose our ideas, but we suggest general things they may have not thought about before. When the clients see what we present to them, they say, 'Wow, is this our kitchen!' They are really surprised."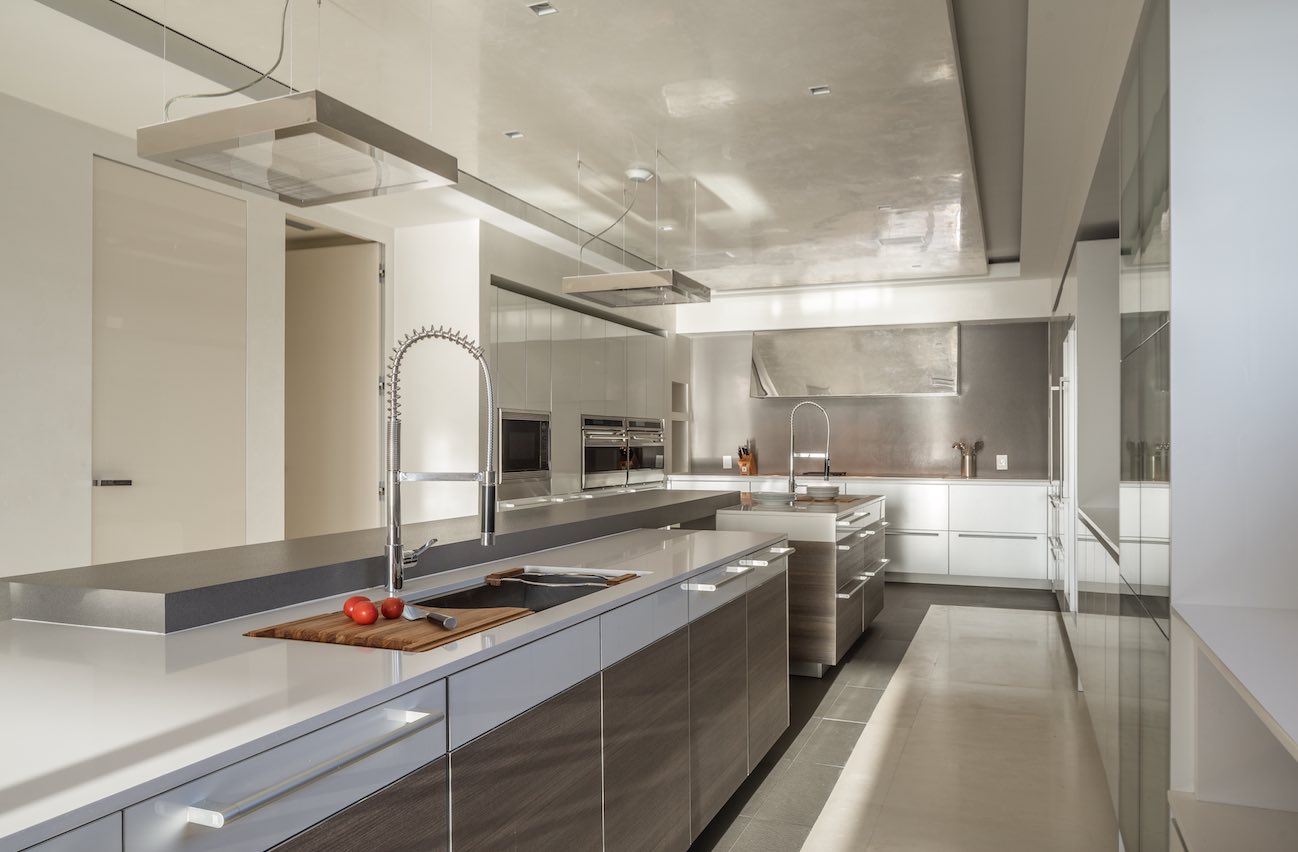 Photo Credit: hausscape
Not only does Hausscape bear unbridled creativity that spawns unique designs, it carries cutting-edge kitchen and bath lines as well as furniture that distinguish it in a competitive industry. German Poggenpohl and Leicht as well as Italian Arredo 3 and Valcucine make up Hausscape's high-end brand roster. The latter is a vanguard in dematerialization (the use of as little materials as possible) — a sustainable philosophy that benefits Hausscape's aesthetics.
Green design, though, shapes only a facet of Hausscape's sensitivities. Sound materials like glass and stainless steel, clean lines, intuitive arrangements and a strong contrast of volumes and shapes mold the rest, giving rise to what Mr. Bebchik terms a "new way of thinking about the kitchen space." Void of any clichés, Hausscape's bright and bold vision delivers contemporary kitchens—studies in simplicity and flexibility—that reap accolades.
In 2013, Hausscape earned a regional award in the coveted Sub-Zero and Wolf Kitchen Design Contest for its all-stainless steel "North Bay Road Kitchen," which has since graced the cover of the industry-revered Kitchen & Bath magazine. A year later, the firm again rose to the top—this time with its spacious "Fisher Island Condo." Ingeniously complying with constraining U.S. construction regulations, this design, hinting at the Bebchiks' architectural background, features an additional but unobtrusive wall to conceal the water pipes that make a center island possible.
Proud of their past achievements, the couple looks ahead. Hausscape brims with projects in New York, throughout the Caribbean and Florida, where the Bebchiks are considering a new showroom.
Amid all of the thrill for the future and the demands of the present, the Bebchiks carry on their prize-worthy ethos. Says Mr. Bebchik: "We are never going to be happy when a kitchen is just about covering walls with cabinets. We need to make things different."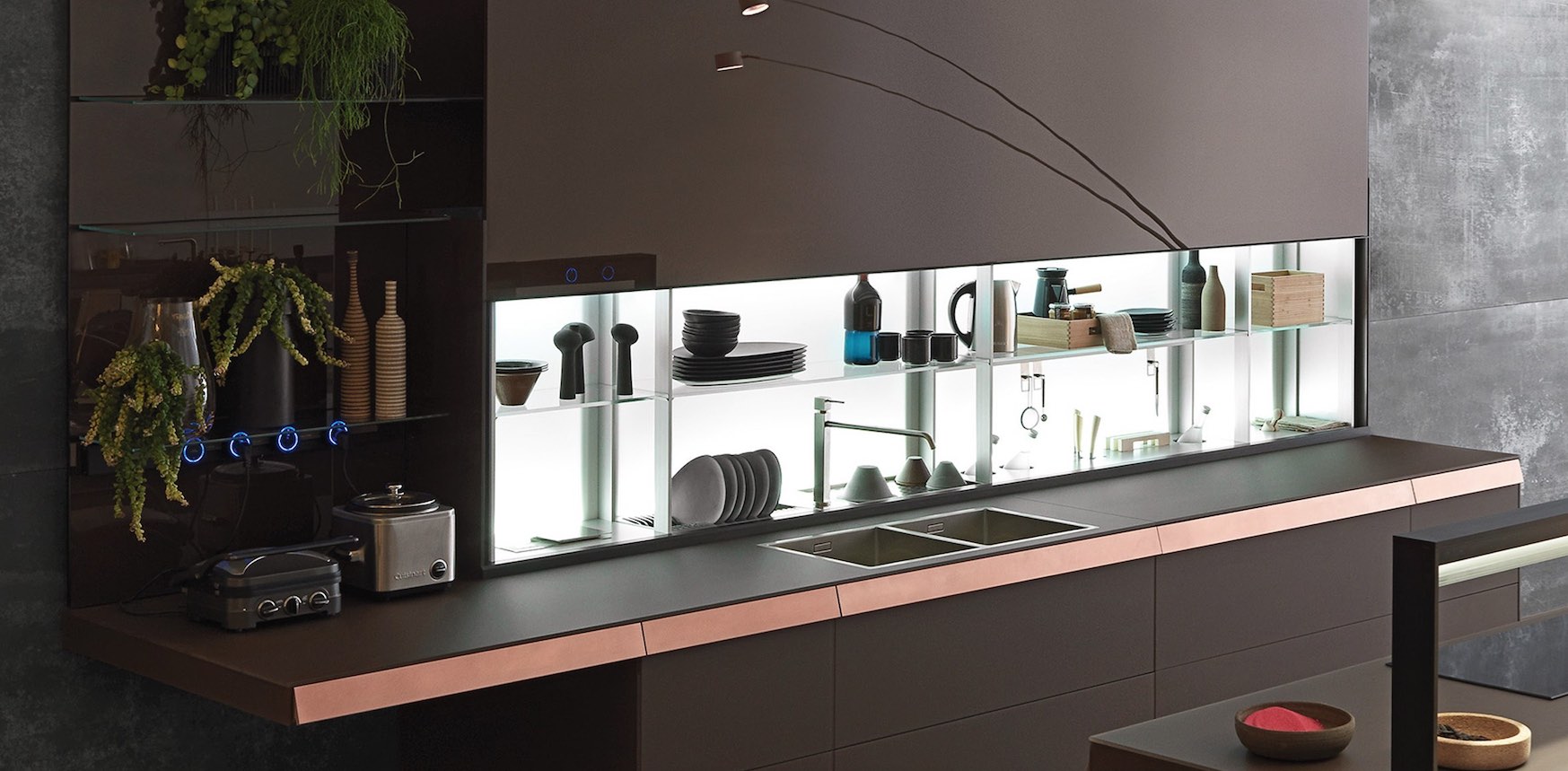 Photo Credit: hausscape