Photo Credit: Kawin Ounprasertsuk
Dallas, otherwise known as "The Big D," is one of the largest cities in America, which is why this nearly 386 square mile metropolis feels like several small cities in one. You will, quite literally, always find something to do here. And while it's ample in physical size, the city is also rich in history and culture. It's a hub for the super affluent, a playground for those who like to indulge in everything from food to experiences to material goods, with some of the best restaurants, hotels and shopping at your disposal. Dallas is also, as is particularly important to note as President-Elect Donald Trump prepares to take office, a city with vast political history: it is where John F. Kennedy was assassinated; the home of George W. Bush, former Texas Governor and 43rd President of the United States; as well as the home of the Ross Perot Museum of Nature and Science, named as such after billionaire and former presidential candidate Ross Perot. Here, we've compiled a comprehensive travel guide that best befits one of the largest cities in the nation.
STAY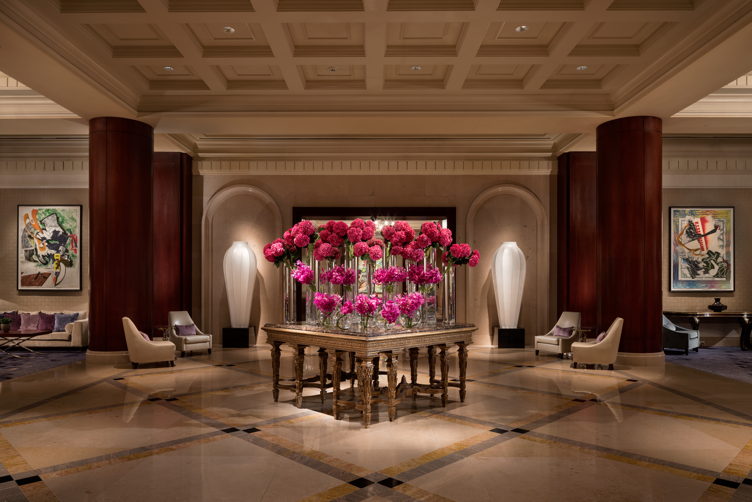 BEST PLACE TO STAY FOR THE COSMOPOLITAN TRAVELER: THE RITZ-CARLTON, DALLAS
Billy Joel has sung about an "Uptown Girl," and while he was referring to New York City, Uptown Dallas isn't far off. For those who want a true luxury experience right in the heart of Dallas, the Ritz-Carlton is a stellar option. This is an art-lovers paradise, an aesthetic wonderland, where nearly all walls are adorned in stunning contemporary artworks, mimicking the dual modernity and tradition of the area. Plush furnishings invite you to recline for a moment before heading out of our hotel to enjoy the Dallas enclave's vibrant Uptown scene filled with world-class shopping, fine dining and energetic night life. The 21-story Regency-style building is absolutely lovely. It's beauty is quiet and not in the slightest flashy (which, as you might find, isn't the norm for this over-the-top, grandiose city); everything is tastefully and pleasingly decorated. Guest rooms and suites at The Ritz-Carlton, Dallas provide the most sumptuous stay in the city, with oversized five-fixture baths, Frette bed and bath linens, flat-panel Sony High Definition televisions with HD movies and HD TV programming, DVD players, iPod docking stations, wired and wireless Internet access and sleekly-designed coffee and tea-making facilities. Hotel suites and The Ritz-Carlton Club Level rooms and suites also feature in-mirror bathroom televisions with remotes.
The hotel also features the largest luxury ballroom in Dallas, as well as the opulent 12,000 square-foot Ritz-Carlton Spa where you can indulge in treatments like the Texas Transformation—a tranquility wrap, scalp massage and reflexology massage—and an opulent eight-hand massage. This hotel also is one of the few to offer 24-hour in-room dining and has those things we take for granted such as complimentary gourmet coffee and tea stations; twice-daily housekeeping; complimentary overnight shoeshine and an awesome rain head shower fixture. Its fitness center is crazy. There are power bars and Gatorades instead of the regular cheap and cheerful tiny hotel waters; an onsite salon; an outdoor, saline-treated heated swimming pool; a chauffeured luxury house car that will take you (and pick you up) wherever you please within a three-mile radius and a nightly complimentary "Guacamologist" experience as well as a gelateria!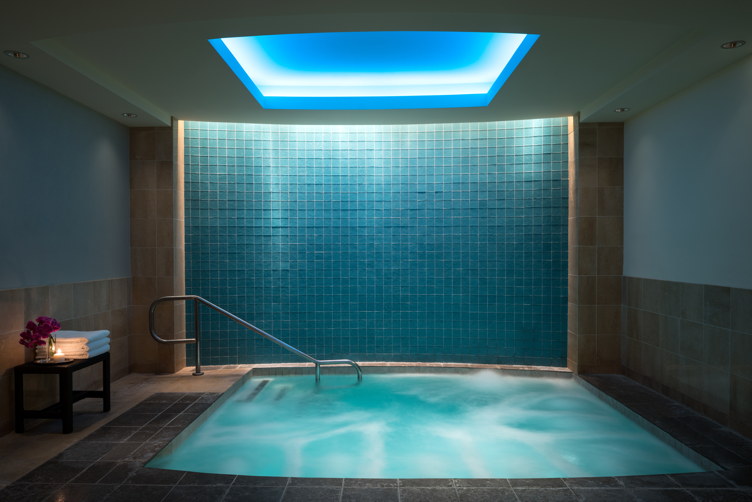 Plus, there is, hands-down, the best Club Lounge we have ever experienced, with a dedicated concierge and complimentary food and beverage offerings such as wine, cocktails and evening hors d'oeuvres. The fare here is so good you might consider not eating anywhere else. It is also the home of Fearing's Restaurant, one of the best steakhouses in Dallas, and easily one of the best meals of our lives. More on that later!
BEST PLACE TO GET AWAY FROM IT ALL: THE FOUR SEASONS RESORT AND CLUB DALLAS AT LAS COLINAS
Technically, the massive 431-room Four Seasons Resort and Club Dallas at Las Colinas, is located in Irving, Texas, en route to AT&T Stadium (the home of the Dallas Cowboys) but it's a mere technicality: for all intents and purposes, this relaxing escape is Dallas all the way, baby. The resort itself is so large that it, too, feels like a small town. It has everything you'll need for a weekend getaway without ever having to leave the hotel, certainly, from a golf course to a state-of-the-art fitness center to an amazing onsite restaurant to a killer spa. Its decor is slightly more masculine: think Spanish colonial-style architecture with dunn-coloured brick exterior, arched windows and vaulted walkways; residential style furnishings, leather arm chairs, Texas and southwestern landscape paintings, dark wood furniture, marble floors and wrought iron and dark bronze accents. The best way for the rich or the famous to fully indulge here is to book a premier villa. We were lucky enough to stay in Matthew McConaughey's favored villa. Can we get an all right, all right, all right here?! This Texas-sized staycation suite offers an oversized patio complete with comfy teakwood patio furniture, plush furnishings; a fireplace; a credenza with a refrigerated private bar and an elegant dining area with seating for guests and floor-to-ceiling windows. Did we mention that this particular palatial place to stay overlooks the golf course? No. Well, it does. And no, you will NOT hear the dulcet tones of golfers screaming "fore" while you're trying to sleep. The golf course, by the way, is exceptional: it's home to the AT&T Byron Nelson—a PGA TOUR event —and is a fun place to play for all difficulty levels with its 18-hole, par-70 course measuring 7,166 yards from the championship tees. The resort also offers a driving range, sand bunker practice area and putting and chipping greens. Professional private instruction is available with certified PGA golf instructors (and, for true golf aficionados, the resort's Hall of Champions displays historic golf memorabilia from the private collection of Byron Nelson). There is also a sublime tennis area at the resort, which has been ranked as one of the top 20 tennis resorts worldwide by Tennis Resorts Online and one of the top 50 tennis resorts in the United States by Tennis magazine. The tennis facilities include four climate-controlled indoor hard courts and eight outdoor hard courts (all lighted) as well as a ball machine, restringing services and complimentary racquets. There are three pools on site including a salt-water lap pool and a lagoon-style pool and one of the best hotel gyms we've ever seen. This 176,000 square foot behemoth, which recently underwent an $8 million renovation, offers door/outdoor jogging tracks, an indoor lap pool, exercise studio; a half-court basketball court; spin bikes; yoga classes; aerobics; Pi-Yo classes; strength training; and aerial yoga. Private membership is also available to locals.
Now, let's talk about the spa. Oh, the spa. Well & Being is a great place to take a load off. There are wet and dry saunas; a heated whirlpool; a cold plunge pool; a Vischy shower room and power showers with six shower heads. Our recommendation is to order up a service from the Scrub or Mud bar: our favorite is the Rhassoul Mud Mask: the North African clay provides a strongly detoxifying and re-mineralizing experience. Meanwhile, the resort offers an elevated experience in its signature restaurant, LAW, where you'll find rich, flavorful Tex-American fare with organic herbs, vegetables and fruits grown on-site in the house garden. The tortilla soup is on point, as is its extensive menu of Texas whiskies.
BEST PLACE FOR THE ART ENTHUSIAST: THE FAIRMONT DALLAS
Often called "the Arts District Hotel," The Fairmont Dallas is unique in that its located smack dab at the center of downtown Dallas' many unique attractions including The Dallas Museum of Art, I.M. Pei-designed Meyerson Symphony Hall, AT&T Performing Arts Center, Dallas World Aquarium, West End Historic District, Nasher Sculpture Center and American Airlines Center, all within walking blocks if you're so inclined. The Fairmont is unique in a very different ways, however: it offers an Artist in Residence program, which provides regional artists with a private studio space and a solo exhibition in the hotel's contemporary gallery for three-month periods. Guests can even pop into the gallery to meet the artist, or see he or she work. Some works are then placed throughout the hotel in tribute to the collaboration. For those who truly love the arts, don't stop with a pop-in: stay in the Arts District Signature Suite. Drawing inspiration from the local arts community, this suite offers a one-of-a-kind artistic sensory experience. The unique décor of the suite pairs modern elegance with rare vintage treasures, including a 1930s-era sofa and repurposed red oak hardwood floors. The suite features magnificent custom pieces from artists who have participated in The Fairmont Dallas' Artist-in-Residence program. The Arts District Signature Suite also includes access to The Fairmont Gold Lounge as well as breakfast in the lounge. Other unique experiences include a morning lap in the outdoor, non-heated Junior Olympic size swimming pool where you can watch the sunrise while taking in awe-inspiring views of the city and the Fairmont's beehive, a mini-replica of the hotel itself that provides guests with fresh-made honey. Make sure not to miss dinner at the hotel's Pyramid Restaurant & Bar, featuring award-winning modern American Cuisine with local and organic fare from former Café on the Green chef Brandon Drew and a dynamic wine list that was recently named to the Wine Spectator Excellence Award list for the second year in a row. Work it all off at the hotel's health club, which features high performance TechnoGym equipment; Elliptical Fitness Cross Trainers; treadmills; and the unique FairmontFit program, which provides Reebok apparel and footwear for your use.
EAT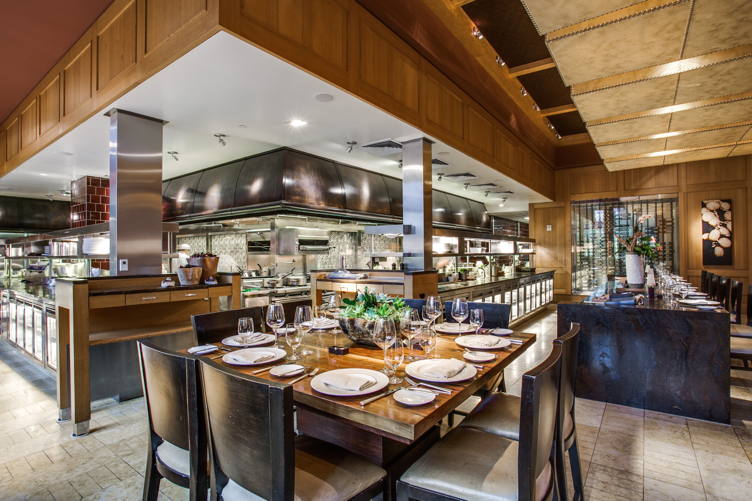 BEST RESTAURANT FOR CARNIVORES: FEARING'S
We have already mentioned and perhaps professed our undying love for Fearing's, the restaurant at the Ritz-Carlton Dallas, but we haven't quite banged on enough about how exquisite the meal was. In fact, one dish in particular, the Bar N Imperial Wagyu Rib Eye grilled over live mesquite with West Texas 'mop' sauce served with asparagus and creamy corn bread pudding, actually made us teary-eyed with happiness. Celebrity chef Dean Fearing is the man responsible for our public display of sobbing thanks to dishes like a divine tortilla soup; a barbecued shrimp taco and chicken-fried Maine lobster. The wine and whiskey lists are extensive and robust–you'll find everything from rare Texans to favored Japanese whiskies on site. For those who love a good 360 experience, you might even be able to meet the main meat man yourself: Chef Fearing is on-site full-time, readily identifiable by his larger-than-life friendly persona, his ever-changing pairs of custom cowboy boots and, on occasion, his willingness to put on a show with all-chef alternative country band, the Barbwires. As an FYI: Fearing's is more than one restaurant, it's actually SEVEN. There's the Sendero open-air pavilion, fine dining in the elegant Gallery, a lively interactive display-kitchen experience in "Dean's Kitchen," the colorful Rattlesnake Bar, the intimate high-ceilinged Wine Cellar, the outdoor Live Oak Bar and unique patio dining surrounding lush water and garden features in the Ocaso, which means "sunset" in Portuguese.
BEST PLACE FOR SUSHI: ABACUS
Weeknight or weekend alike, Abacus is hopping. It's as much for the experience—an elevated, lounge-like affair—as it is the fare, contemporary, global cuisine with a pescetarian bent. An extensive sushi menu is a great starter, as are artisanal cheese that accompany a VERY healthy, award-winning wine list and innovative craft cocktails such as the Femme Fatale—Cherrywood remy Martin vsop, chai vermouth, pomegranate, lemon, sugar and dried rose buds—as well as the Fly Away on My Zephyr—zephyr black gin, strawberry balsamic shrub, housemade strawberry jam, lemon, mint and cracked pepper. Must tries are the signature start—lobster-scallion "shooters" with red chile coconut sake—Japanese hamachi with a Yuzu vinaigrette, fresh jalapeño and togarashi as well as the Beeman Ranch Akaushi beef tartare, served with Kalamata olive aioli, castelvetrano olives, sunchoke chips and a quail egg and the "bacon and eggs": Niman Ranch chipotle bacon with a black pepper and molasses glaze with duck eggs scrambled with chive truffle butter and julienned black truffle from Oregon. The restaurant, which is partitioned off with frosted glass screens and highlighted with pops of red and soft, pendant lighting, also now offers a cool, newly added bar that, on any given night, is just as populated as the restaurant.
BEST INNOVATIVE DINING: FLORA STREET CAFE
Stephan Pyles Flora Street Cafe is the newest concept in Downtown Dallas' Arts District. The entire restaurant is designed as a work of art, from the decor to the fare to the libations menu. Sophisticated dishes combining Texas ingredients and modern techniques as well as a beverage program featuring a curated tea and coffee program, global, U.S. and Texas wine selections and handcrafted cocktails come together to pay homage to the culinary arts and fine arts. This James Beard-winning chef's eatery (he is, in fact, the first chef ever to earn the prestigious James Beard Best Chef Award) is completely unique. It abides by the concept that food is theater, which is clear from the very moment you turn onto Flora Street, where a jeweled proscenium beckons. Ensconced above the dining room is a stunning installation of 15 deconstructed, blown glass, ghost chandeliers suspended at varying levels that act as a beacon. The light fixtures were created by LASVIT in the shape of a series of classic chandeliers from famous opera houses around the world entitled Neverending Glory Collection. Upon entry, guests are welcomed by a living room-style lounge with charcoal leather sofa and textured herringbone upholstered side chairs and coffee and lounge tables with metallic and wood accents. A canopy of backlit amber alabaster panels suspend over the exhibition kitchen and the theatrics of cooking and serving where the element of fire are always visible. The kitchen, encased in grey and white marble, features bar seating for eight. The focal point of the dining room is a 25" X 10" abstract, jewel toned, silk, 3D tapestry designed by fiber artist Tim Harding to replicate dramatic, stage curtains.As a prelude to the evening, the bar features a custom, floor-to-ceiling, mirrored étagère behind the leather-paneled walnut bar is filled with colorful jars of red chili peppers and bright yellow lemons. A focal point of the restaurant is the Shy Light from Studio Drift in Amsterdam—a piece of performance art and kinetic sculpture made almost entirely of silk that illuminates in pulsating fashion as it descends and retracts in 10 minute cycles sporadically during service. It is the first and only one of its kind in the United States. American artist, Tim Harding, using primarily silk, was commissioned to create a piece for the eatery as well.
Photo Credit: Kevin Marple
So, the restaurant is beautiful. But then, so is the food. Nosh on fare like winter golden squash soup, lobster tamale pie, Berkshire pork belly with persimmon; house-aged duck breast and jamon pumpkin mole while sipping on handcrafted cocktails named for music, dance and arts terms and tremendous contributors and pioneers in a multitude of artistic disciplines with bitters, liqueurs, and syrups that are made in-house. Desserts like fleur de sel chocolate mousse with goat's milk ice cream and kettle corn and peanut butter Bavarian cherry sorbet with lime curd and caramel tuile  are courtesy of Ricardo "Ricchi" Sanchez, the former Executive Pastry Chef at Nobu Las Vegas. Make sure to also try the house-made bread and corn masa, which is also made in-house.
SHOP
Photo Credit: Dallas CVB
Dallas ladies, especially those that live Uptown in Highland Park, have a plethora of options on the daily, as will any good, visiting fashionista. At Highland Park Village, America's first shopping center, shoppers will find the likes of Jimmy Choo, Hermes, Chanel, Harry Winston, Celine, Alexander McQueen, Chanel, Tom Ford and more. Then there's the 320-store strong NorthPark Center, which offers high-end options in Tiffany's, Valentino, Gucci, BVLGARI, Roberto Cavalli, Versace and Neiman Marcus. It is also a semi-art gallery, given that Ray Nasher's sculptures are found throughout the center alongside prominent works by the likes of Andy Warhol, Frank Stella and Jim Dine. We could go on for hours here, so we'll limit our lovely shopping excursions to just three (and don't weep, this will take you, at the very least, a long weekend to wade through). Our last pick for sartorial bliss is Forty Five Ten, a "boutique" experience at 8,000 square feet of space, which offers duds from Azzedine Alaia, Celine, Chloe, Gucci, Givenchy, Loewe, Mark Cross, The Row, Victoria Beckham, Saint Laurent, Fred Leighton, Maison Margiela, Nicholas Kirkwood, Pierre Hardy, Francesco Russo and Alexa Wagner, as well as home goods from Kelly Wearstler, Kimberly McDonald Home, Martha Sturdy, Alberto Pinto, Mario Luca Giusti, Pickard, Potomak and Georg Jensen. If baubles are your thing, you'll find the creme de la creme of cool jewels courtesy of Anita Ko, Aurelie Bidermann, Bibi Van Der Velden, Faerber Estate,Mark Davis, Pamela Love, Spinelli Kilcollin, and The Woods. We'll stop there. We have the sudden urge to shop until we drop—which, in Dallas, could be a quite literal statement.
EXPLORE
Photo Credit: Dallas CVB
There is so much to do in Dallas that you simply won't be able to fit it into one weekend. The history buff will surely want to take in Downtown's Sixth Floor Museum at Dealey Plaza, which commemorates the site of President John F. Kennedy's assassination. In the Arts District, you'll find The Crow Collection, which offers a unique experience thanks to its once-private collection that is now a public enjoyment and the Dallas Museum of Art, which showcases more than 22,000 works of art spanning 5,000 years of creativity, the growing collection includes one of the most important museum holdings of modern and contemporary art in the U.S. There's the North Texas Automotive Museum & Mini Convention Center for auto enthusiasts; the George W. Bush Library & Museum; the Perot Museum of Nature and Science; the Dallas Opera and, our favorite place of natural beauty, the Dallas Arboretum. But legitimately, you can spend a full weekend shopping here and not even think about anything else.
SPORT
Photo Credit: PhotoWorks/Shutterstock.com
Yes, L.A. recently got a football team in the Los Angeles Rams, but as it's still the first season of their homecoming, it doesn't hurt that an Angeleno should want to watch "America's Team," the Dallas Cowboys, play a game, right? Here's the hautest way to do so.
Photo Credit: Sharon Ellman
Why not watch the Cowboys play with awesome views, catered gourmet food and an open bar? Owner Jerry Jones does, and so can you. Such is the luxury experience on offer at the Founder's Club with The Lincoln Motor Company, which has become the official luxury vehicle of the Dallas Cowboys. Lincoln's Founder's Club is THE place to be. It is sophisticated and elegant, and, should you be lucky enough to drive a Lincoln/be a guest, you'll be offered a convenient parking spot, have a valet meet you at the door; and views that can only be described as the best seats in the house. Plus, did we mention the food? Because it's incredible.
Even more exciting is that the auto company will open its first multi-use Lincoln Experience Center on the site ofThe STAR in Frisco, the Dallas Cowboys World Corporate Headquarters and practice facility, this spring. This is the second Lincoln Experience Center; the first opened in July at Fashion Island in Newport Beach, Calif. The multi-use center will offer people new to The Lincoln Motor Company the opportunity to learn more about the brand in a convenient, luxurious environment. Guests can relax in the connectivity lounge, discover the design inspiration behind the different Lincoln cars and SUVs or customize their perfect vehicle. To note: some of the events at the center will be tied to those taking place at the Founders Club at AT&T Stadium, where the Cowboys play.
DRIVE
Since Lincoln is the official car of the Cowboys, it makes sense to drive around town (or be ferried around town) in the awesome new 2017 Lincoln Continental (preferably in the stunning Chroma Elite Copper shade, which captured the attention of many, or the sleek Midnight Blue Sapphire). In addition to being a smooth, stealthy ride, the attention to detail in this haute auto is amazing. There's an innovative door latching system that effortlessly pens the door to an available expansive twin-panel moonroof that transforms the interior, creating a feeling of airy spaciousness and emphasizing the understated, quiet luxury. There's the Lincoln icon that throws light (not shade) onto the ground like a lighted welcome mat when you approach the car. There's thePerfect Position Seats, which offer a personalized comfort experience with available massage and enhanced adjustability, up to 30 ways. Then there's effortless power in the Continental's exclusive available 3.0-liter twin turbo V6 engine, which produces 400 horsepower and 400 lb.-ft. of torque. It's all-wheel-drive system is paired with Dynamic Torque Vectoring that transfers torque on demand to the appropriate rear wheel when driving through corners, providing confident handling and stability. Then there's the Lincoln Drive Control, which provides you with a choice of three settings – comfort, normal and sport – adapting steering and suspension settings to tailor ride and handling, enabling the vehicle to react more smoothly and precisely to driver input. The car also features a variety of technologies designed to help keep the driver in control. Effortless assistance for the daily commute is available with optional adaptive cruise control, which can automatically slow the vehicle in slowing or stop-and-go traffic – resuming speed when traffic clears. To take the stress out of parallel and perpendicular parking, Lincoln's Active Park Assist will steer your vehicle into a parking space, while a new available 360-degree camera system allows the driver to see around the car when in reverse. And available PreCollision Assist with Pedestrian Detection uses radar and camera technology to scan the roadway ahead and, if a collision risk with a vehicle or pedestrian is detected, provides a warning to the driver. Yep, this is some serious Jetson/space age stuff!  Even better, the available MyLincoln Mobileapp allows owners to remotely locate, unlock and adjust the temperatures in their vehicles. There's the fun, ambient lights which lets you add some mood lighting to your ride—from purples to reds to blues and greens, the color tone of the car is your oyster. That individualized service continues through Lincoln's standard Pickup and Delivery Service, where a Lincoln Valet will pick up a client's vehicle at an agreed location, provide a complimentary Lincoln loaner vehicle, and then take the vehicle to the dealership for service or maintenance. Once service is complete, clients arrange for their washed and serviced vehicle to be returned to them at the location of their choice. We should not that Lincoln's choice of sound system, is the state-of-the-art Revel, where it sounds like you're being treated to a private concert in your car. No, it really doesn't get any better.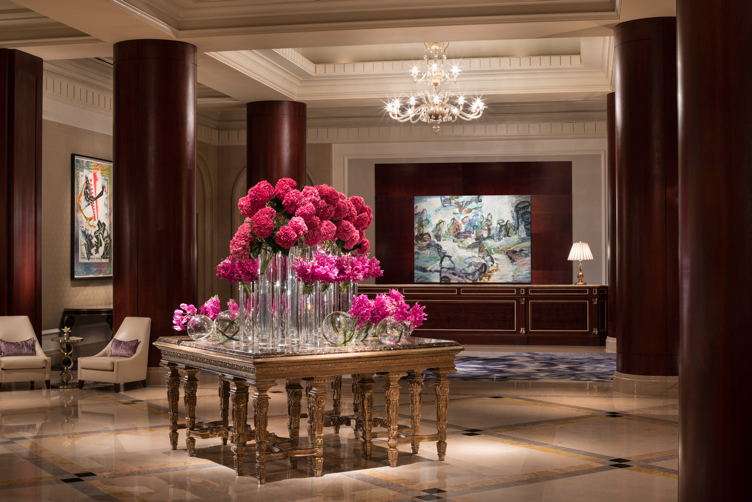 Dallas 1
Ritz-Carlton lobby
Dallas 2
Ritz-Carlton, Dallas Club Lounge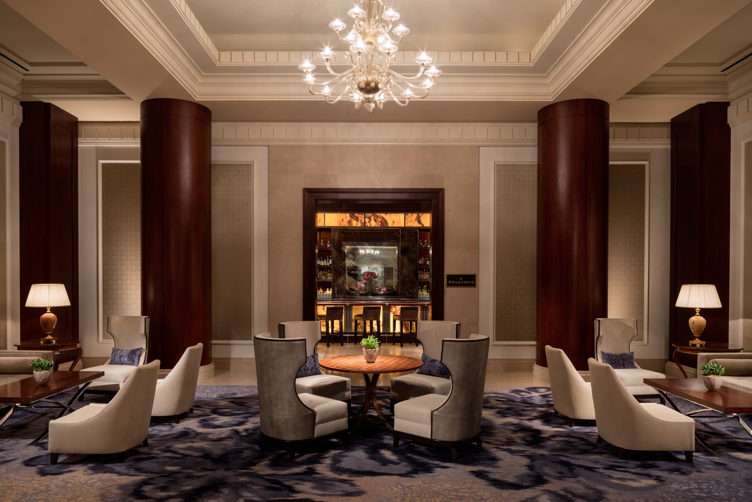 Dallas 3
Ritz-Carlton, Dallas Fearing's lobby
Dallas 4
Ritz-Carlton Club Lounge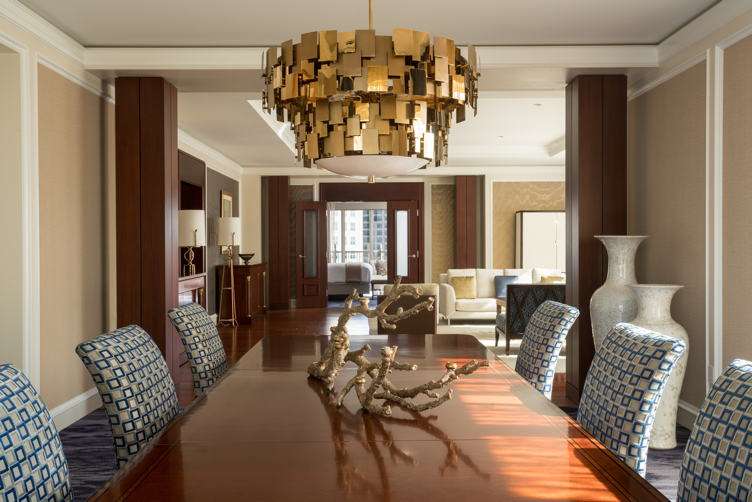 Dallas 5
Ritz-Carlton suite dining room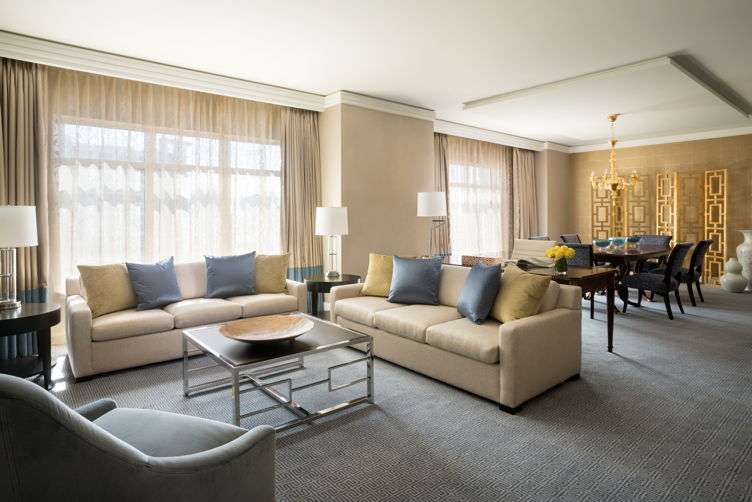 Dallas 6
Ritz-Carlton luxury suite
Dallas 7
Ritz-Carlton suite living room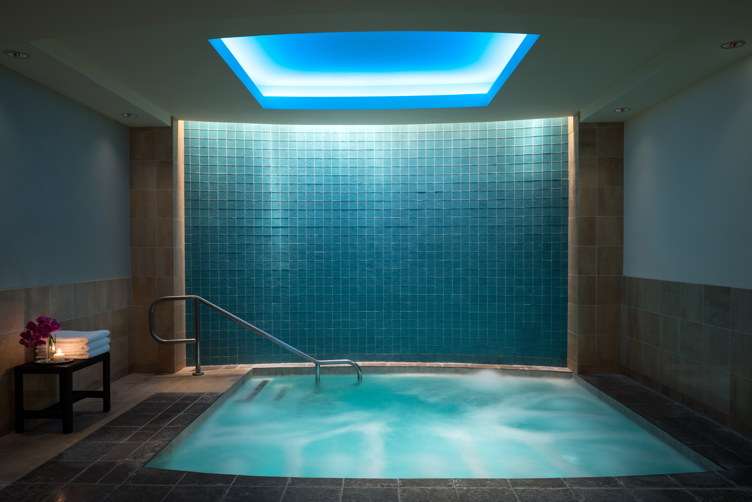 Dallas 8
Ritz-Carlton Dallas, spa
Dallas 9
Ritz-Carlton suite bedroom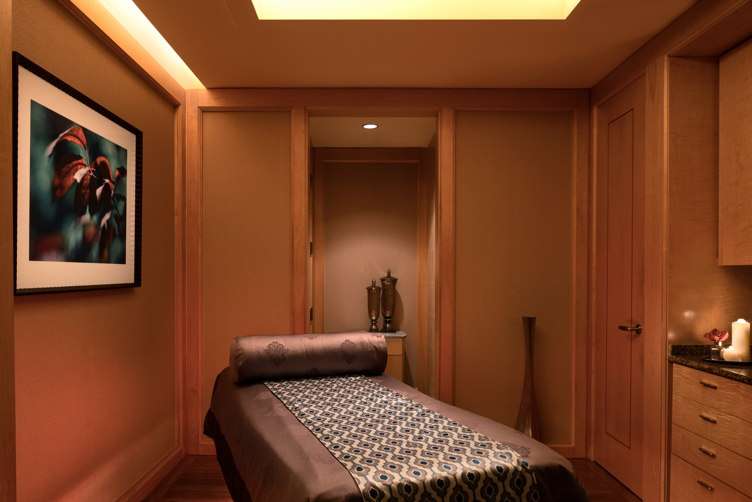 Dallas 10
Ritz-Carlton spa
Dallas 11
Ritz-Carlton fitness center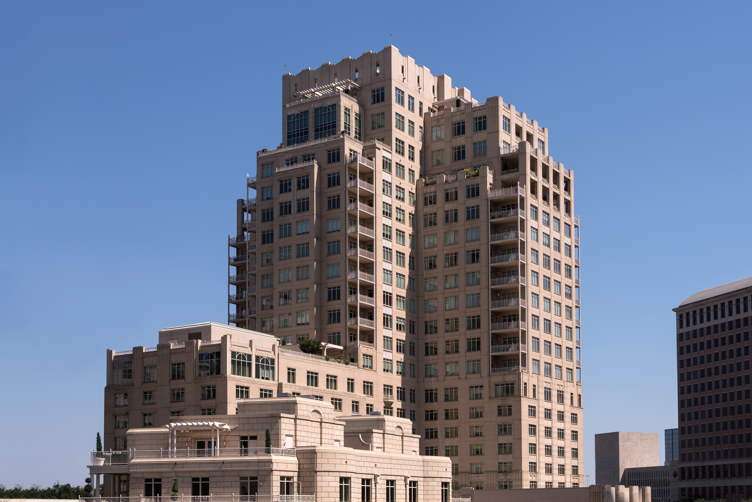 Dallas 15
Ritz-Carlton Dallas exterior
Photo Credit: Kawin Ounprasertsuk
Dallas 16
Ritz-Carlton suite bathroom
Dallas 17
Club Villa Premier Suite at Four Seasons Dallas
Dallas 18
Club Villa Premier Suite at Four Seasons Dallas
Dallas 19
An aerial view of the Four Seasons Dallas
Dallas 20
Restaurant at FS
Photo Credit: Kristina Fanelli/Koi Images and Events
Dallas 21
Tennis courts at Four Seasons Dallas
Dallas 22
Well & Being Spa at Four Seasons Dallas
Dallas 23
LAW at Four Seasons Dallas
Photo Credit: Kristina Fanelli - © Koi Images And Events
Dallas 24
Four Seasons Dallas TRX
Dallas 25
Aerial yoga at Four Seasons Dallas
Dallas 26
Fearing's Nilgai antelope with rabbit enchilada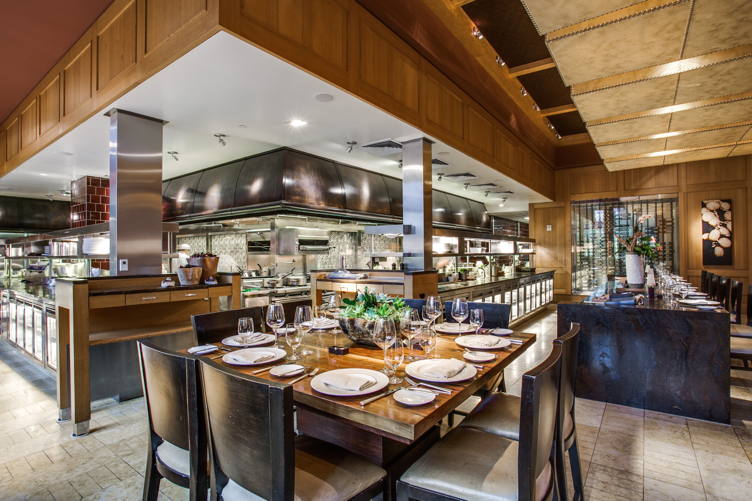 Dallas 27
Chef's Table at Fearing's
Dallas 28
Ribeye at Fearing's
Dallas 29
The Wine Cellar at Fearing's
Dallas 30
The Rattlesnake Bar
Dallas 31
The Sendero at Fearing's
Dallas 32
Terrace herb garden at Fairmont Dallas
Dallas 33
Fairmont Dallas Exterior
Dallas 34
Arts District Suite at Fairmont Dallas
Dallas 35
The Pyramid at Fairmont Dallas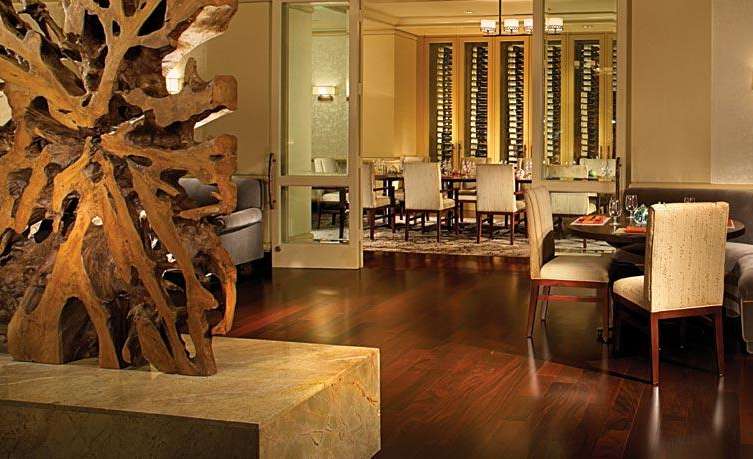 Dallas 36
The Pyramid at Fairmont Dallas
Dallas 40
Seared ahi at Abacus
Photo Credit: Kent Rathbun
Dallas 43
Abacus lobster shooters
Photo Credit: Kent Rathbun
Dallas 44
Hibiscus Sorbet, Cassis Parfait, Brown Flour Sable, Berry Glazed Jicama at Flora Street Cafe
Photo Credit: Kevin Marple
Dallas 45
Flora Street Cafe
Photo Credit: James Wilson
Dallas 46
Texas Akaushi Wagyu Ribeye, Canela Maitake, Black Truffle, Aerated Potato, Mole Negro at Flora Street Cafe
Photo Credit: Kevin Marple
Dallas 47
Lobster Tamale Pie with Wild Paddlefish Caviar at Flora Street Cafe
Photo Credit: Kevin Marple
Dallas 48
George W. Bush Presidential Center
Photo Credit: Dallas CVB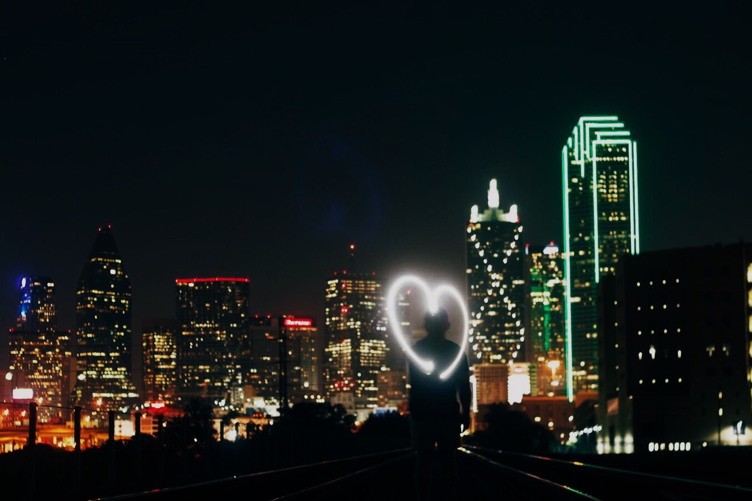 Photo Credit: Jennifer Carrington
Dallas 50
American Airlines Center
Photo Credit: Clay Coleman, Dallas CVB
Photo Credit: Dallas CVB
Dallas 52
Texas Motor Speedway
Photo Credit: Dallas CVB
Dallas 53
Sixth Floor Museum
Photo Credit: Dallas CVB
Dallas 54
NorthPark Center
Photo Credit: Dallas CVB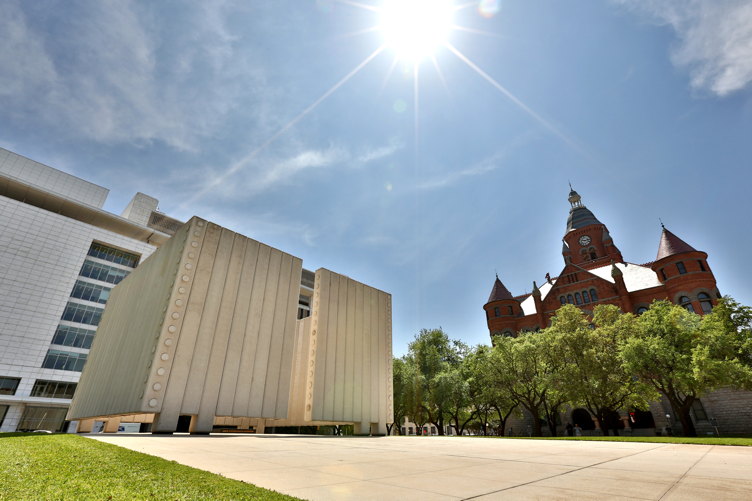 Photo Credit: Dallas CVB
Dallas 56
Lincoln Founder's Club at AT&T stadium in Arlington, Texas
Photo Credit: Sharon Ellman
Subscribe to discover the best kept secrets in your city