PALAZZO VERSACE DUBAI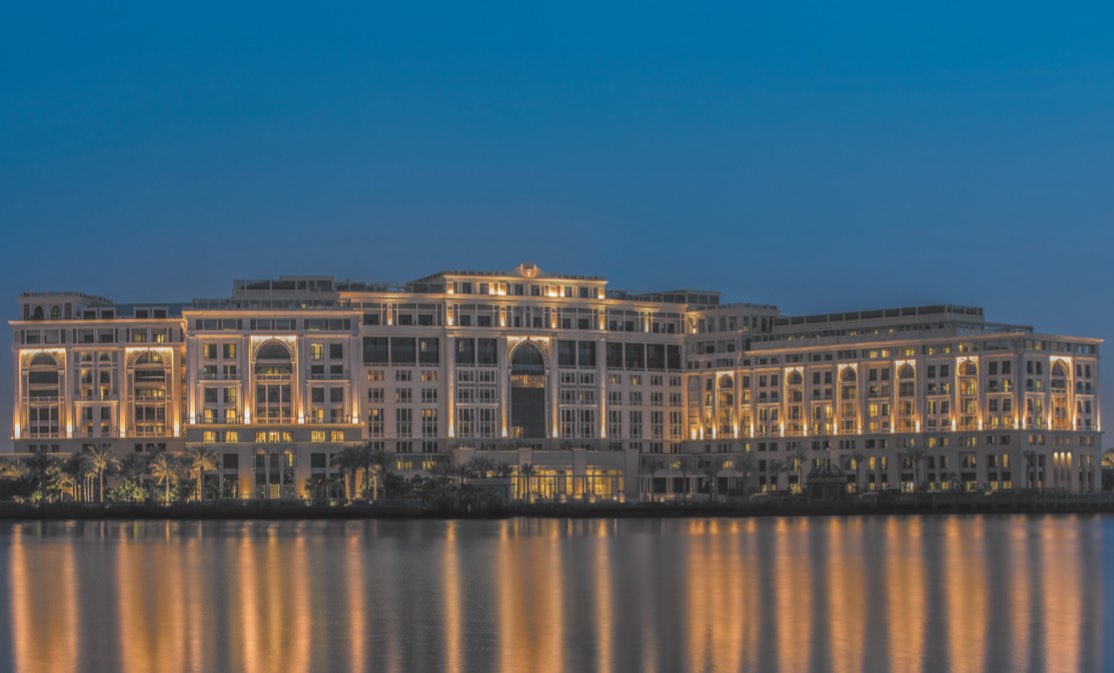 Photo Credit: Versace
P.O. Box 128431, Dubai, United Arab Emirates TPhone: +971 4 556 8888
The Palazzo Versace Dubai—the second hotel built by the House of Versace—is reminiscent of a 16th century Italian palace, designed in a neoclassical style with traces of Arabian architecture. Located minutes away from Burj Khalifa and downtown Dubai, it somehow seems a world apart. It feels like its own private oasis, steeped in Greek mythology, with a Pietra di Fiume design of the iconic Medusa head to greet you at the entrance. Guests can expect to find lovely lagoons, serenity gardens and reflection ponds to add something extra special to the staggering 215 rooms and 169 residences that dot the massive property. You will also notice eight restaurants and bars, three outdoor pools and unparalleled opulence at a place that would have made the late, great Gianni Versace proud.
ARMANI HOTEL MILANO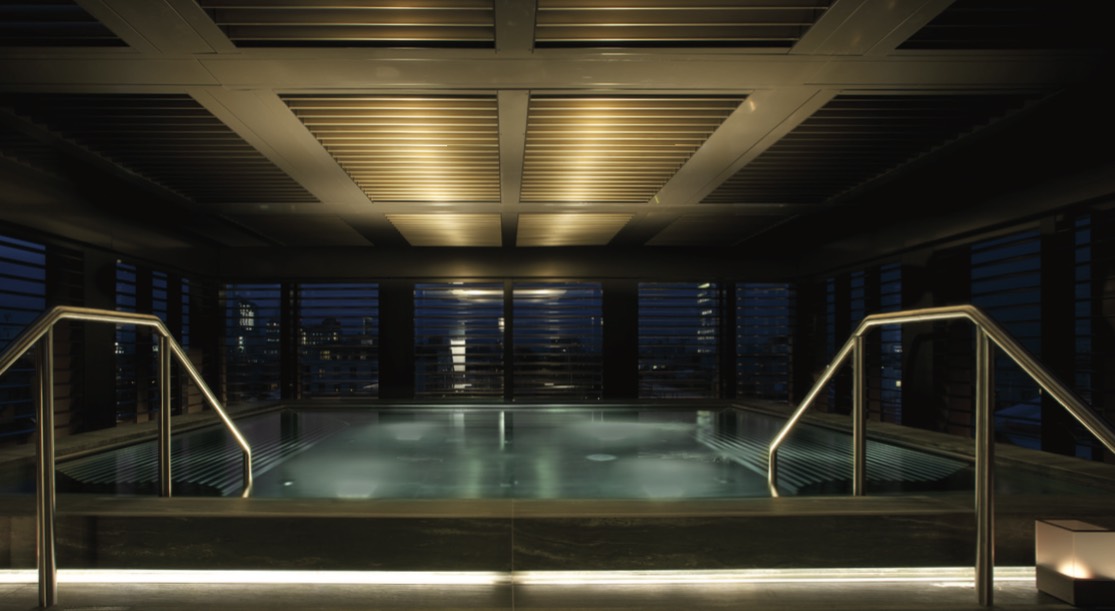 Photo Credit: Armani
Via Alessandro Manzoni, 31, 20121 Milano, Italy Phone: +39 02 8883 8888
The Armani Hotel Milano is the second hotel under the Armani Hotels & Resorts banner—a collaboration between designer Giorgio Armani and Emaar Properties. It is the perfect place to stay during Milan Fashion Week, as much for its unique aesthetic as its prime location in the world-famous fashion district, known as the Quadrilatero della Moda. Guests are only a few minutes away from the luxury shopping streets of Via Montenapoleone and Via della Spiga, the famous Teatro alla Scala opera house and the iconic Piazza del Duomo. Here, you'll find a "home away from home' aesthetic: each of the 95 guestrooms and suites (personally designed by Giorgio Armani himself, no less) include butler stations and iPads, while the Presidential Suite includes a full service cocktail bar and kitchen, a private study and dining room, and a sweeping terrace on the hotel's sixth floor overlooking the epic Italian skyline.
HOTEL LE BELLECHASSE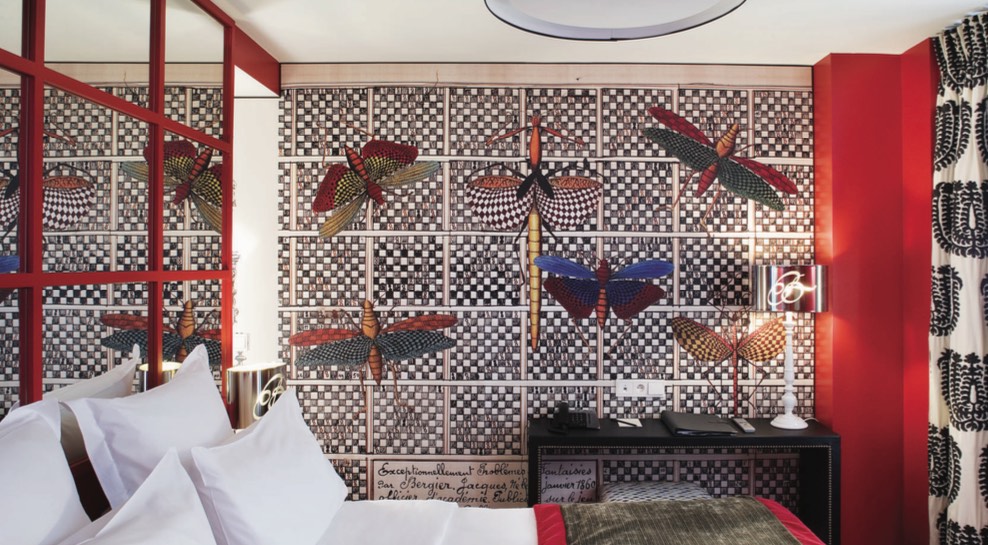 Photo Credit: Hotel Le Belechasse
8 Rue de Bellechasse, 75007 Paris, France Phone: +33 1 45 50 22 31
It's no surprise that Christian Lacroix is the mastermind behind the whimsical, fairytale-like Hotel Le Bellechasse, located in the Faubourg Saint-Germain. As one of three Lacroix-designed properties in Paris, you can find unique touches, like dragonflies, astrological symbols and mythological creatures, climbing the walls amid a garden of rich fabrics and specific, carefully plotted details. For those who want a little extra Lacroix, stay in a Privilege room—which is rendered by gilded fabrics, soundproof walls and artistically decorated ceilings.
HOTEL LUNGARNO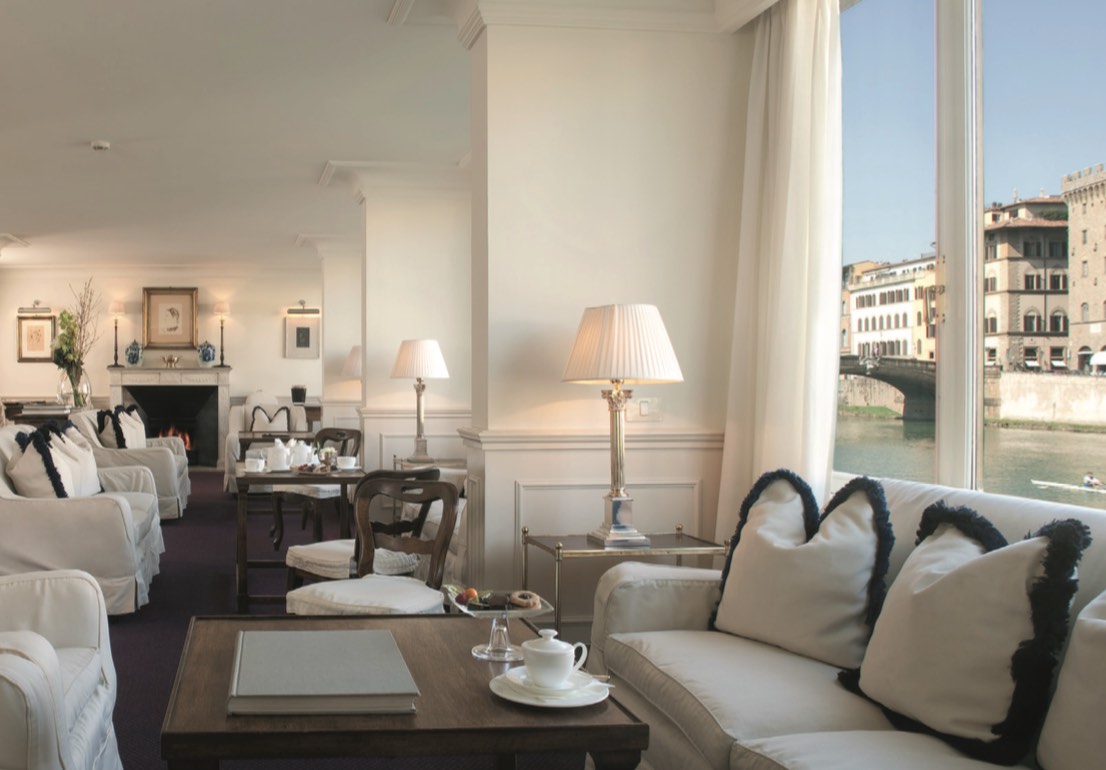 Photo Credit: Hotel Lungarno
Borgo S. Jacopo, 14, 50125 Florence, Italy Phone: +39 055 27261
Hotel Lungarno is the flagship property of the Ferragamo family's Lungarno Collection, which makes this the best of the bunch. This lovingly restored 16th century residence overlooks the Arno River and the iconic Ponte Vecchio is simply beautiful. Designe-das designed by architect Michele Bönan and inspired by the nuova classicità, guests should expect to find ivory fabrics and blue carpets that pay perfect homage to its old-world aristocratic Italian roots. The hotel recently revealed its new La Vista Presidential Suite, which boasts over 1,600 square feet with three bedrooms and four bathrooms, each decorated by Bonan. It also includes a spacious living room with a balcony and a fully equipped kitchen.
HOTEL METROPOLE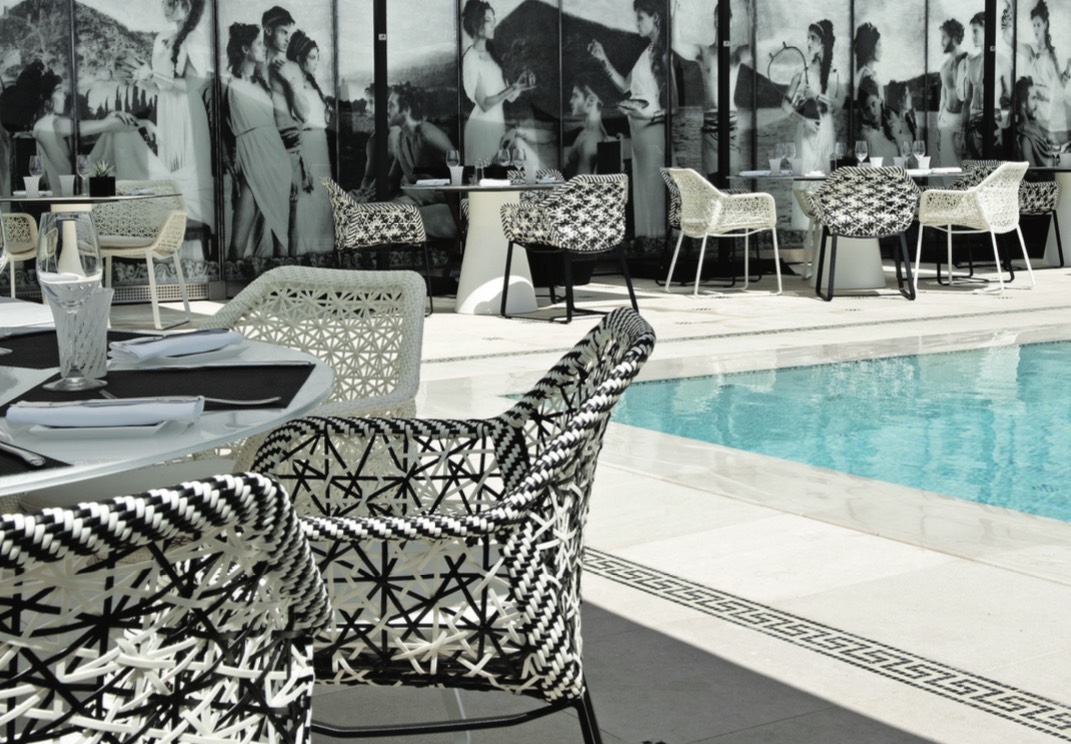 Photo Credit: Hotel Metropole
4 Avenue de la Madone, 98000 Monaco, France Phone: +377 93 15 15 15
Karl Lagerfeld is the man behind the majestic haute couture setting, referred to (fittingly) as 'Odyssey at Monte Carlo's Hotel Metropole'. The creative director of Chanel was called in to design the pool area, which also includes a terrace, gardens and a pool house, elements that melt into one another around a heated sea water pool in a splash of light. Under Lagerfeld's hyper-critical eye, the area—with its black and white design and seaside chic ambiance—has been transformed into one of the chic French resort area's 'it' summertime destinations. Lagerfeld, as it happens, is also the creative genius behind Berlin's Patrick Hellmann Schlosshotel and two suites for Paris' Hôtel de Crillon, which are all currently undergoing renovations; he also plans on opening his own, personally-branded hotel in Macau, come 2017.
The third hotel in the Bulgari empire is one of the most opulent you will find. Its location is prime, given that the hotel is located in the tony London neighborhood of Knightsbridge— home to Harrods and Harvey Nichols. Architect Antonio Citterio designed the space in shades of silver, paying as much respect to the British weather as the fashion house's silversmith roots. The 85 rooms exude a masculine touch: think leather armchairs and a minibar that doubles as a leather trunk, filled to the brim with high-end whiskies and Scotches. On site, guests can also find a cigar bar and sampling lounge, a 47-seat cinema, the Alain Ducasse restaurant Rivea, the WORKSHOP gym and one of the best, most innovative spas we've experienced in the world.
Calle Plaza Fernández de Madrid, Cl. 38 #6-21, Cartagena, Bolívar, Colombia
Phone: +57 5 6644445
It's been said, time and time again, that the best things in life come in small packages. When it comes to the seven-room Tcherassi Hotel and Spa, designed by Colombian-born fashion designer Silvia Tcherassi and located within a 250-year-old mansion in Cartagena, Colombia, we must agree. Tcherassi named each of the seven rooms after precious fabrics, such as ziberline and oragandie. The common factor here is that each space is completely luxurious—offering dramatic, high ceilings and private walk-out balconies. Cap your evening off at the hotel's Aquabar for a champagne-and-cognac Silvia Royale cocktail or a crème de violette Blue Moon.
ROUND HILL HOTEL & VILLAS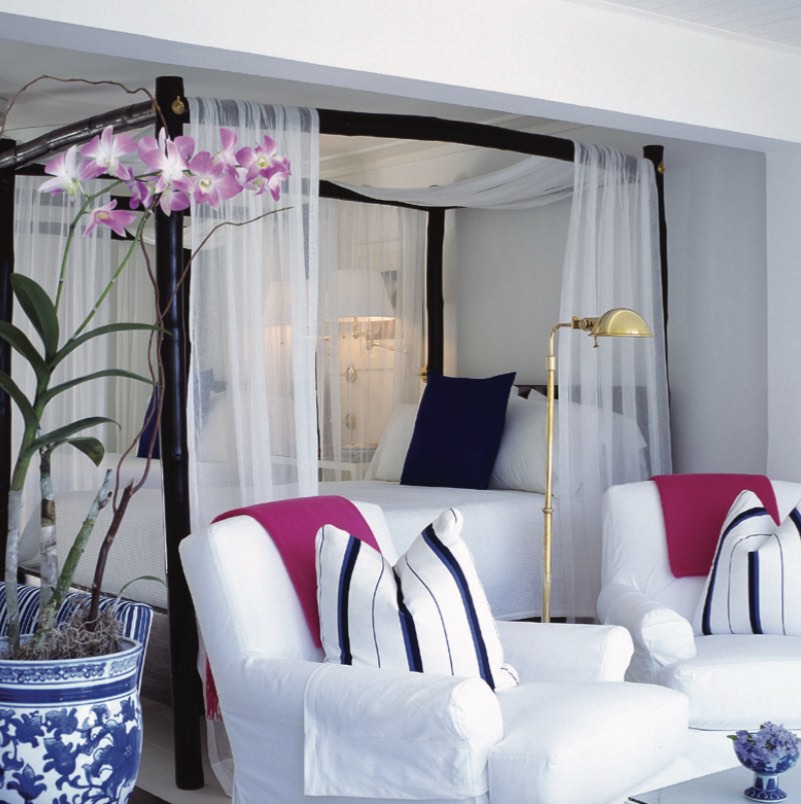 Photo Credit: Round Hill Hotel & Villas
John Pringle Drive, P.O. Box 64 Montego Bay, Jamaica
Ralph Lauren's classic touches can be found throughout the Round Hill Hotel and Villas in Montego Bay, Jamaica, the one-time private haunt to style icons and socialites like Babe Paley and Sir Noel Coward. His aesthetic dominates the 36-room oceanfront hotel, the Pineapple House, the lush Cocktail Bar, the Seaside Terrace Restaurant, and even the glamorous spa redesign, which he supervised. Lauren's traditional touch can also be found in a classic colonial theme with contemporary styling: four-poster beds and sunken baths lend an old-fashioned beauty that is only paralleled by the stellar views of the Caribbean beyond.
TORTUGA BAY HOTEL AT PUNTACANA RESORT & CLUB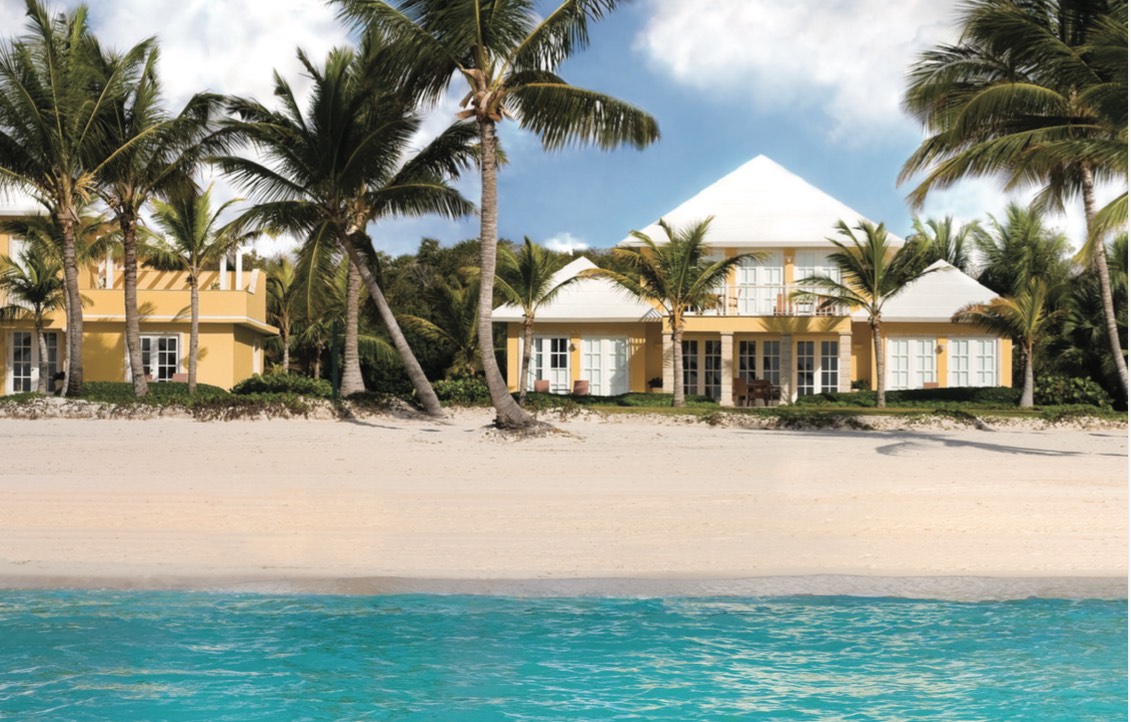 Photo Credit: Tortuga Bay Hotel
Punta Cana Resort & Club Higüey, Dominican Republic Phone: +1 809-959-8229
The late, great Oscar de la Renta is responsible for bringing the Midas touch to his native Dominican Republic's Tortuga Bay, a resort within a resort, set along three miles of private beach at Punta Cana. The 30 suites and 13 villas designed by de la Renta are bright, cheerful and area-appropriate, yet elegant all the same, thanks to wicker canopy beds and coralline stone bathrooms. You will also find a 45-hole, Tom Fazio-designed championship golf course at the resort, which has its own international airport (yes, you read that right), and—of course—a 1,000 square foot Oscar de la Renta boutique.
FAROL HOTEL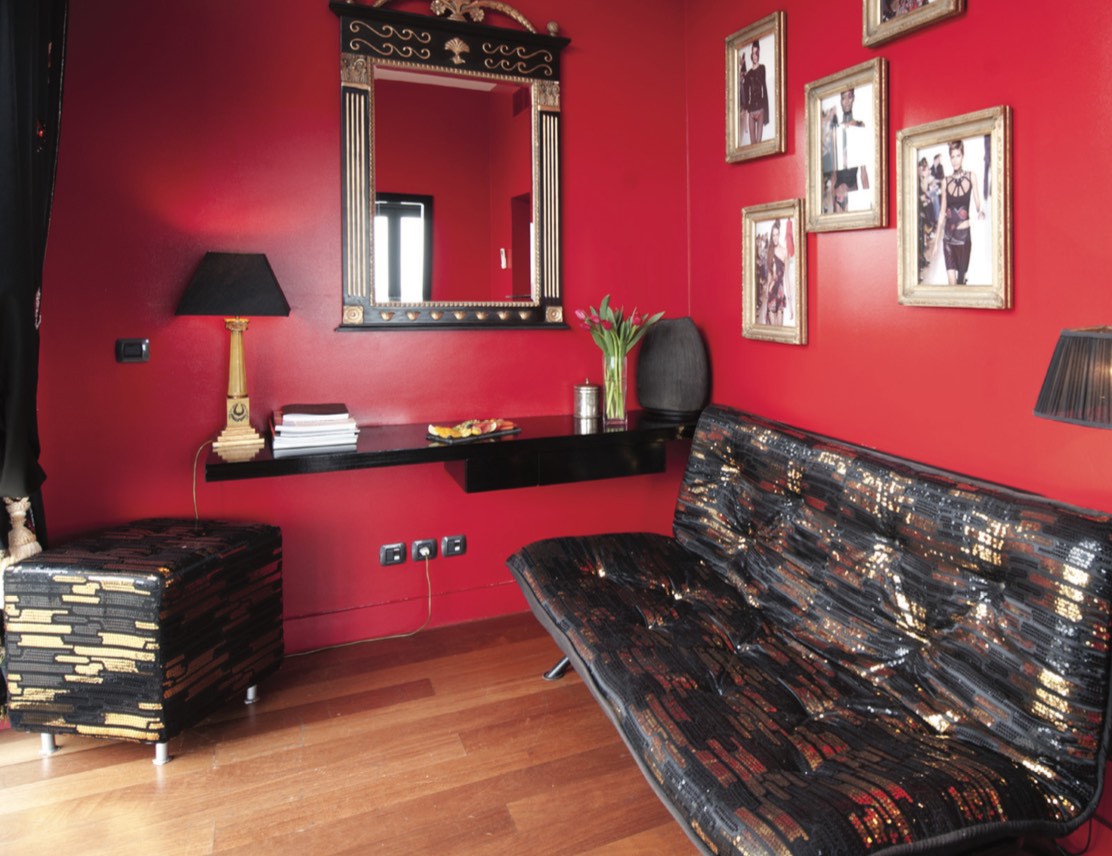 Photo Credit: Farol Hotel
Av. Rei Humberto II de Itália 7, 2750-800, Cascais, Portugal +351 21 482 3490
The Farol Hotel, set on Portugal's beautiful and timeless Estoril Coast, has a uniquely specific pedigree: it was 'dressed' by eight Portuguese fashion designers, including Ana Salazar, Miguel Vieira, Fatima Lopez and Arkadius. All of the rooms in this boutique hotel are utterly original. Salazar's room, in particular, is breathtaking—thanks to literally walls of full-length windows that look out onto the glittering sea— while Miguel Vieira chose a stunning all-white tribute to 'amor'.
THE SUITE LIFE
These haute couture jet setters may not have their own hotels (yet), but they have designed their own hotel suites.
THE LONDON, WEST HOLLYWOOD
Offers an 11,000 square foot penthouse suite designed in collaboration with British designer Vivienne Westwood.
ONE&ONLY, LE SAINT GERAN
Features an Alice Temperley-designed fashion teepee.
THE ST. REGIS, ROME
Houses the quietly luxurious Bottega Veneta Suite, designed by the brand's creative director, Tomas Maier.
THE ST. REGIS, NEW YORK
Is even more opulent thanks to its Dior Suite.
HALEKULANI, HAWAII
And its Vera Wang Suite is the perfect spot for a bride to celebrate in Waikiki.
HOTEL ICON, HONG KONG
Offers 'China chic' in its Designer Suite by Vivienne Tam.
CLARIDGE'S
Offers a peek into the personal life of Diane von Furstenberg– with its Piano Suite, filled to
the brim with Balinese trunks, Murano glass and travel photos taken by DVF herself.
ONE&ONLY, HAYMAN ISLAND
Gets a completely different dose of DVF, who designed one of the Great Barrier Reef hotel's penthouse suites.