Singer, rapper, and producer Pharrell Williams has been adidas go-to front man for a number of advertisement campaigns. The German multinational corporation has tapped Williams once again for the launch of the "Pink Beach" collection.
The event, which took place in Los Angeles, also kicked off the brand's official Snapchat channel. Pharrell's takeover kicks off what will become adidas Originals' exploration of "what's next" by telling stories that look into the future through the eyes of their partner creators and the brand. Providing a platform for open source collaborations with influencers, new product evolution showcases and an inside look at adidas Originals' events worldwide, Snapchat will allow adidas Originals to create a long term multi-channel socially driven story that users can adopt, rather than a narrative they follow, the brand revealed in a press release.
Silvia Calligher, Global Director PR & Social Media of adidas Originals, added, "The launch of our Snapchat is an extension of our ongoing brand dialogue and allows us to tell our story to an audience who is heavily influenced by the now, through the eyes of the creators that are shaping the future. Snapchat will provide our audience the opportunity to engage in unique, first person stories from those that are always on the cutting edge of reshaping our collective memory and the disappearing nature of the content is a constant reminder that nothing is sacred."
The collection, which is just in time for summer '16, features a number of embroidered shirt and short combo, distinct floral designs, unique low-profile sneaker as well as a plethora of summer staples for men, women and kids with bikinis, tanks, tees, culottes, shorts, jackets and leggings. The campaign was shot by renowned Dutch fashion photographer Viviane Sassen.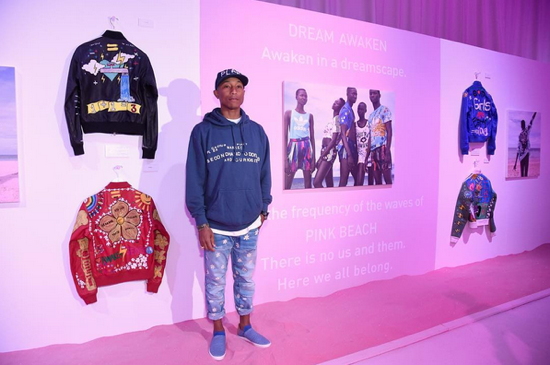 The adidas Originals = Pharrell Williams "Pink Beach"is currently on sale. Check out all the luxe pieces here.
Featured photo via Instagram
Subscribe to discover the best kept secrets in your city