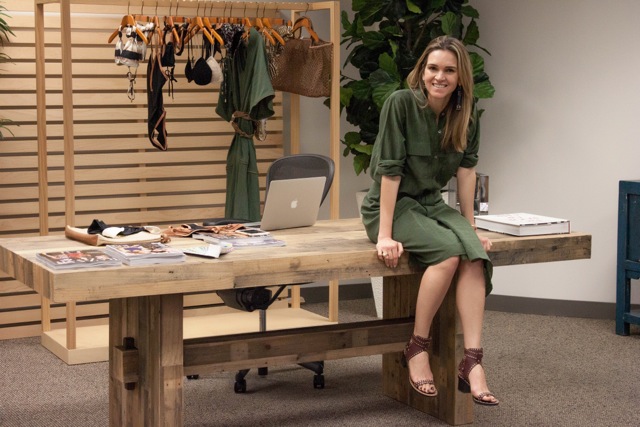 Sun worshippers, pool people and water babies alike are very familiar with designer Paula Hermanny's ViX bathing suit creations. How could they not be? Her suits are universally flattering—and we do mean every shape and size.
The swimwear company was created by Hermanny, who grew up in Brazil and now lives in La Jolla. When she was 21, she moved from Brazil to California to attend college. While in the US, she discovered that the choices in swimwear were very limited and the cuts were unflattering. Unable to find a swimsuit she liked, she decided to design her own. From humble beginnings of selling her creations to friends out of a suitcase, she has built an international lifestyle brand that blends the bold sexiness of Brazil with the coastal allure of California. Her frequent travels to global destinations keep her sense of style sharp, her eye for detail focused and constantly inspired.
Here, Hermanny gives Haute Living an inside look at where she comes up with her million dollar ideas—her designer desk at home in La Jolla.
1. I use my laptop to work closely with my design team in Brazil. We look at prints, fabrics and fit – all via Skype!
2. I always keep inspirational books on fashion and art, along with magazines close by. It always helps to take a mental break from designing and get fresh perspectives. The Big Book of Chic and Porter Magazines are some of my favorites.
3. I love to design bikinis with unexpected details and rich prints, a color palette is always on my desk. Depending on the season, my mood and what I am influenced by that day – a color palette can always present new ideas and inspire creativity.
4. My collection is always close by, so that I can analyze fits, cuts and silhouettes of previous seasons as I design.
5. My greatest inspirations are my two grandmothers who introduced me to fashion and style, I like to keep a picture of them on my desk to remind me of where I come from.  I always want to make sure the charm of Brazil is in each piece I design.