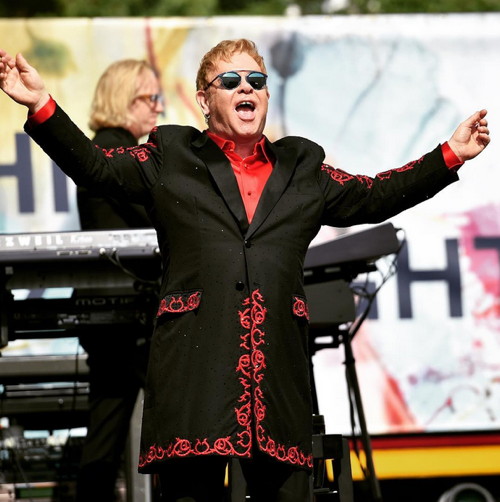 Over the weekend, the Sunday Times released its highly anticipated Sunday Times Giving List. Those featured on the list includes Haute 100 listers Sir Elton John and David Beckham.
The list revealed The Rocket Man singer has dished out a total of £26.8 ($ 38,256,866) million in the last year, which adds up to nine percent of his wealth. Most of the money donated benefitted his Aids Foundation. The Elton John Aids Foundation is one of the world's largest HIV grant-makers. With offices in New York and London, EJAF has raised more than $349 million for the treatment and prevention of HIV/AIDS since its inception in 1992. In the Americas, we invest approximately $7 million in more than 120 organizations every year, with half of this focused on the Southern U.S. and the Caribbean, according to the site.
Right behind John, is renowned, bestselling author J.K. Rowling. Rowling has generated and or dished out £10.3 ($14,701,962) million by way of her charities—the Lumos Foundation and the Volant Charitable Trust. The Lumos Foundation works with a plethora of its partners to help eight million disadvantage children, who live in institutions as a result of extreme poverty. The Volant Charitable Trust was set up by the author to support a number of charitable causes.
Beckham, who ranked at No. 3 on the list, has raised £5 million ($7,138,500).
Here are 10 of the most generous celebrities in order:
J.K. Rowling
Martin Lewis
Coldplay
Ringo Starr
Jamie Oliver
Rory Mcllroy
Colin Montgomerie
One Direction
Brian May / Roger Taylor
The Sunday Times Giving List is sponsored by the Charities Aid Foundation. On Sunday, April 24th, Sunday Times will release its Rich List. Of those featured on the list, 178 of them have donated at least £1 million ($1,427,835) to charity in 2015, adding up to £2.66 (roughly $3.7) billion in donations.
Featured photo via Instagram