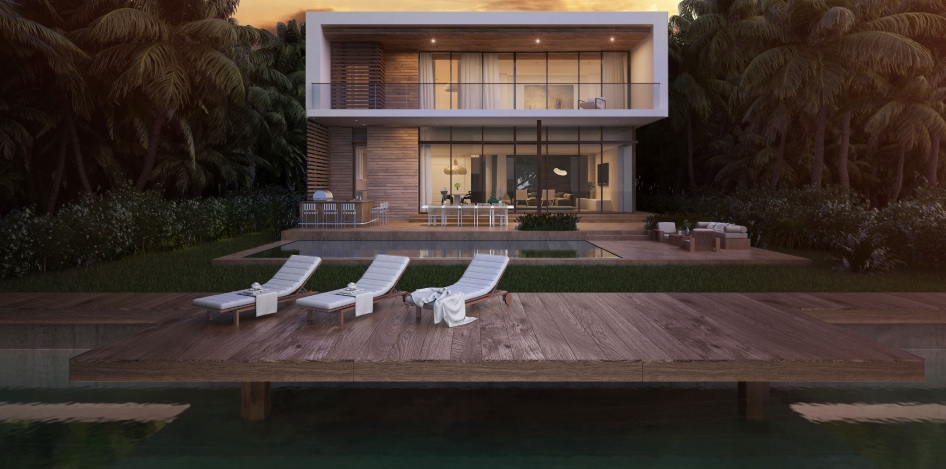 Twenty-five years of record-breaking luxury listings in California and Miami has earned real-estate broker and owner of Luxe Living Realty, Dora Puig, a high status in the single family homes and condominiums market.
Dora has traveled all over the world, learned to speak three languages and earned a bachelor's in international finance and marketing and a master's in international business. Familiar with both coasts, Puig began her career in Beverly Hills, California. "I got into real estate as a complete mistake; it was an error," she says. She had just finished her MBA and moved to Los Angeles to work with Columbia Pictures in its international foreign film distribution division. Due to the merger and acquisition of Columbia by Sony, her job was put on hold. "I did a bunch of odd jobs for about a year," Puig explains. One of her jobs was working as the assistant to a top broker. With a love for architecture and a knack for working with people, she was urged to get her license in real estate, and that's how her career began.
For the first eight years of her career, she worked primarily single-family home listings. In 1995, she was hired by Ugo Colombo, a well-known developer, which necessitated a move to Miami to run the sales of Bristol Tower and Santa Maria, two landmark buildings that changed Miami's real estate landscape. "I moved back to Miami because of Ugo," she says. Ugo and Puig developed the first in-house condo team in the city that worked directly for a developer rather than via a brokerage firm. This is where she developed her knowledge and client base in luxury condominiums.
As an architecture aficionado, she appreciates how luxury properties elevate design. "In the Los Angeles luxury residential market, when they do Tudor houses, it's really English Tudor, and when they do a French provincial country home, it's true to form. They bring the wood from Provence in France," says Puig. Her love for architecture and design pushed her toward a career in real estate. Dominated by women, the luxury real-estate market is about quality rather than quantity. "It's a beautiful career for a woman to develop in," she explains. Her mentors in Beverly Hills were professional women in the industry that taught her the importance of communication and how to work well with people. "I'm great at working with people from all over the world," Puig says. There isn't a dull day in her life, which is an aspect of real estate that she loves.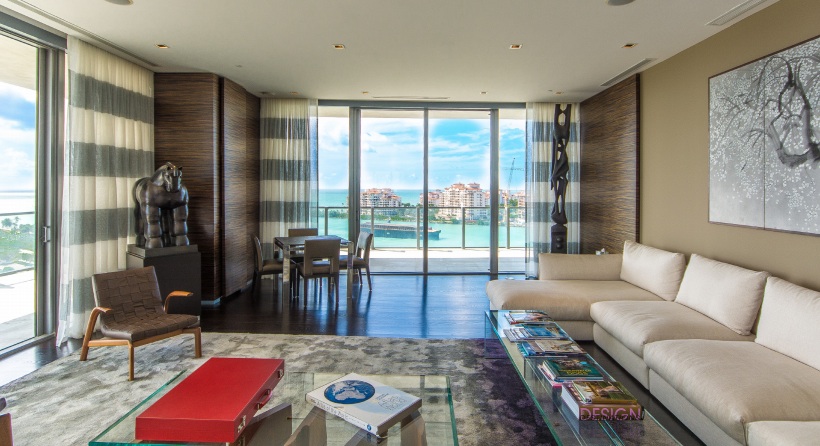 After her time with Ugo, Puig took a job with Fortune International Realty. Her condominium portfolio clients were now young families wanting to buy homes in Key Biscayne and Miami Beach. "I started developing my single-family business that is in my core DNA," She notes. Three years later, she was hired to run sales for The Bath Club in Miami Beach. She successfully sold out The Bath Club, where she had close to $243 million in sales. In 2006, Puig opened her own brokerage company, PuigWerner Real Estate Services. Operating independently, Puig began listing single-family homes as well as condominiums. "Today, productivity between both markets is 50/50," she explains. Puig describes many of the listings she has sold as feathers on her cap. One of her biggest achievements occurred last year when she sold the penthouse at Fisher Island for $35 million. Although she says, "Having sold between $140 and $150 million in the last three to four years qualifies as my true 'I've made it' moment."
In her new business, Puig has worked with 90% international clients that are Turkish, Lebanese, Middle Eastern, Europeans and many South Americans. However, because of the strength of the dollar, listings in Miami Beach have garnered her more American clients from Chicago, New York, D.C., California and affluent Miami locals. "In the last year and a half, I can tell you the market has been 90% American," Puig says. Puig has a macro view of the world. She is able to relate with people from all over the world due to her many experiences. "Being well-traveled has helped me work with New Yorkers, international people, and has really set me aside from a lot of other brokers," Puig describes. Working in a melting-pot city, California is not comparable. In L.A., it's 90% American, while in Miami there are Europeans, South Americans and even Turkish clients. Along with affluent Miami locals, Puig works with many celebrities, although she keeps this part of her business discreet. Because of a leak to the press, Puig did share that she is currently representing Pharrell with his penthouse.
From 2012-2013, Puig had record sales on the South of Fifth for trophy penthouses. She sold Wayne Boich's Icon Penthouse for $2,650 a foot. Originally listed for $19 million, she sold it for $21 million. "This was a record-breaking sale for a Bay Front penthouse," she says. She listed the Continuum Penthouse for $39 million and then listed Miles Chefetz's penthouse for $16.9 million, which they ended up selling for $15 million. "So I got this little boost, and I really got pegged for showing these trophy penthouse units," she explains. Now labeled the "Penthouse Queen," by some, standing at the forefront of the real estate market, Puig has garnered record-breaking success, and it's only up from here.
Subscribe to discover the best kept secrets in your city