Photo Credit: CultureHorde
It's summer. 'Tis high season for the great outdoors, entertaining, and all the other fruit summer bears—especially tomatoes. The season is brief, so enjoy the flavor while it lasts. CultureHorde, a private New York City cultural arts club, seized the moment (a breezy August night at Brooklyn Grange Rooftop Farm) to host an exclusive farm-to-table event—offering its members a savory experience on the essence, history, and potential of tomatoes.
Tomatoes are only as good as their audience. This sophisticated group (doctors, lawyers, financial analysts, marketing executives, etc.) was fully engaged—hungry, willing tasters. They're loyal members of CultureHorde, the red-hot society that organizes and delivers exclusive access to intimate events with influencers in art, music, theater, gastronomy, film, and fashion—including a Nelson Mandela Tribute Concert, a Metropolitan Opera preview party, Fashion Week, a jazz night with Woody Allen, an evening with musician Sting, and the Broadway musical "Hamilton," currently New York City's hottest ticket.
The club creates indelible memories for members—private tours, dinners, openings, tributes, roundtables, concerts, balls, plays, parties, festivals, and more—all in the name of charity. On this particular night, CultureHorde celebrated the culinary arts with members harvesting, sampling, and cooking locally-grown tomatoes atop Building 3 of the Brooklyn Naval Yard. Proceeds were donated to Brooklyn Grange, the world's largest rooftop soil farm, which grows more than 50,000 pounds of organically-cultivated produce per year.
Photo Credit: CultureHorde
Photo Credit: CultureHorde
As with wine, tomato tasting requires a discriminating palate. Sugar content, skin flavor, flesh, seeds, and ripeness all matter. Unlike resilient grapes, tomatoes are temperamental fruits (vegetables to some, but more on that later) that demand constant attention even in the most ideal conditions—like rambunctious kids. If you don't want to spoil them or witness them at their worst, be kind and extremely patient. Tomatoes require nurturing, even when it's least convenient.
"Tomatoes are such divas," says Anastasia Cole Plakias, vice president and founding partner of Brooklyn Grange. "[Sometimes] it's really pathetic how sad they look. But they continue to produce fabulous fruit."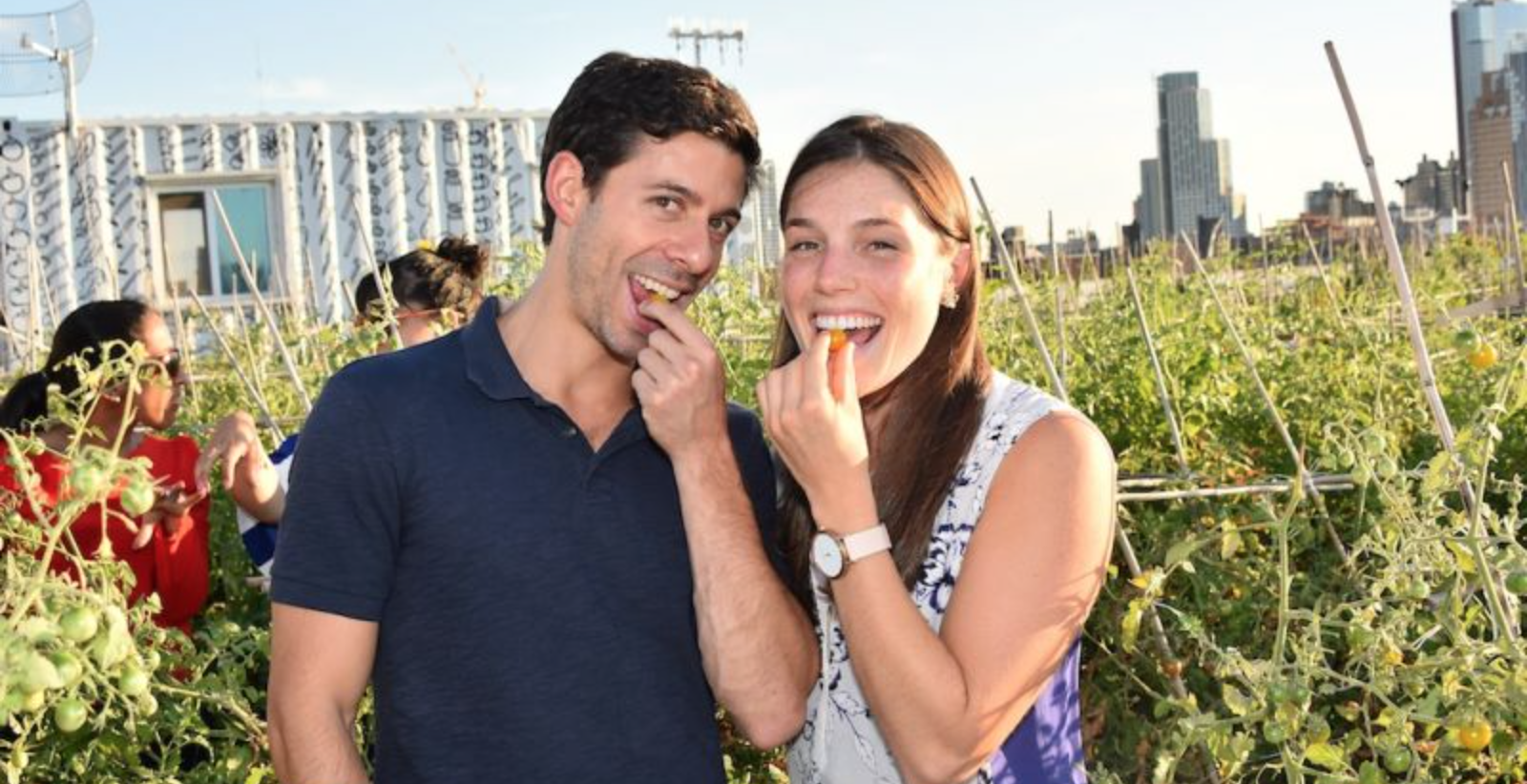 Photo Credit: Culture Horde
Why do we keep growing, eating and buying tomatoes when they frequently disappoint us? The chase for the taste. Like a noble Cabernet Sauvignon, one scrumptious tomato is a palate pleaser that keeps us coming back—whether they are black krims, pink brandywines, rainbow pineapples or black cherries. CultureHorde members dabbled in heirlooms—blush cherries (oval, slightly transparent, sweet), Sweet 100s (round, red, thick-skinned, long finish, even sweeter) or Orange Sungolds (round, complex, tangy sweet). What's not to savor? Americans crave tomatoes. But it wasn't always that way.
For centuries, civilized people dared not ingest tomatoes fearing they were poisonous. Tomatoes originated in the South American Andes but due to an acrid taste and poison superstition, they were inedible until after the Spanish colonization of the Americas, initially cultivated in Mexico. "Tomato" is derived from the Spanish word "tomate," a derivation of the Aztec Nahuatl word "tomatl," meaning "fat thing."
The tomato's maligned past is well documented—once nicknamed "love apple" (rumored to inspire lust) or "poison apple" (in fact, the leaves are poisonous but not the fruit). According to Smithsonian magazine, in 1700s Europe, it was widely believed aristocrats died from tomato consumption but eating from lead pewter plates was the real deadly culprit. The fruit's reputation changed in 1820 when Colonel Robert Gibbon Johnson allegedly stood on Salem, New Jersey's courthouse steps and ate a tomato to prove they were consumable.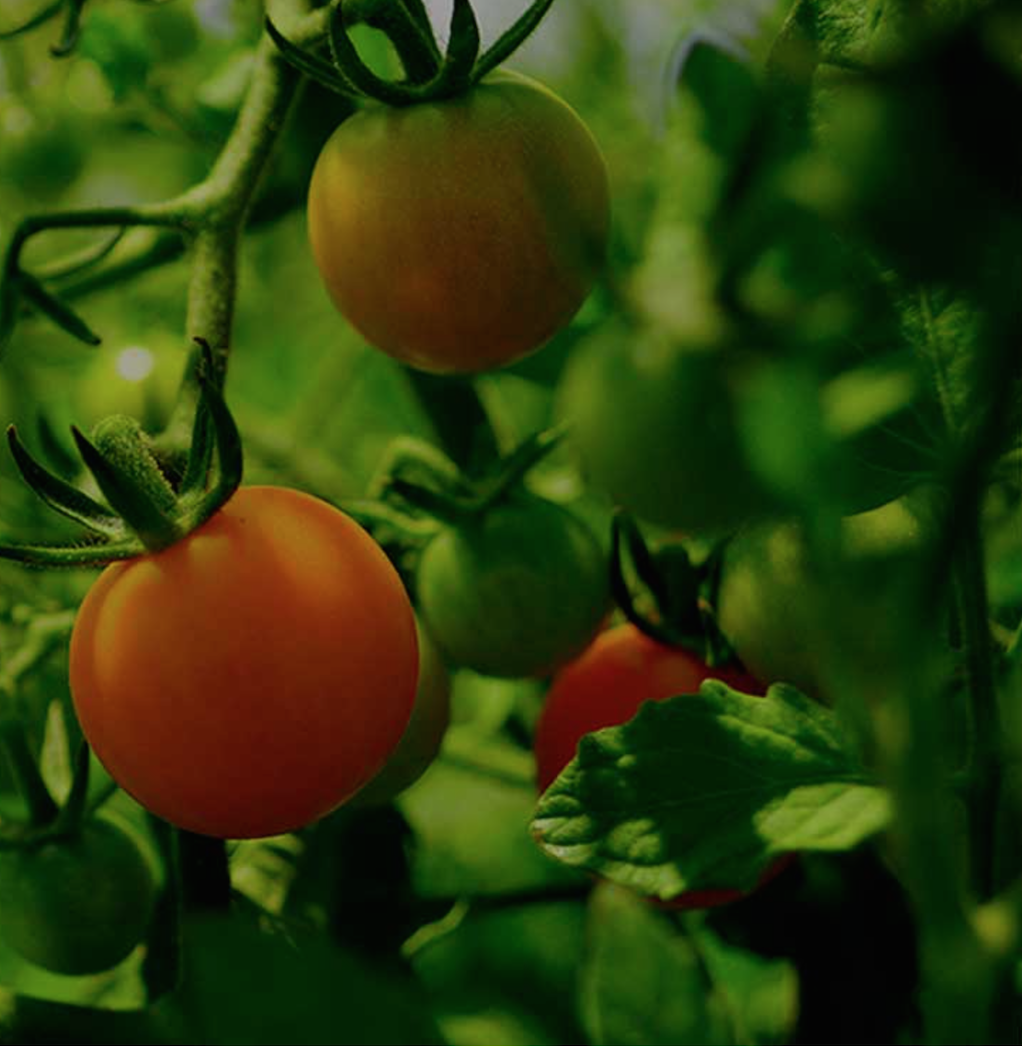 Photo Credit: Parker Red
By 1839, tomatoes sold despite exorbitantly high prices—due to newfound word-of-mouth of their health benefits. "It was the kale of yesteryear," Plakias says. It's interesting to think about the history of tomatoes and how it's changed over the years. Of course now we're having a tomato renaissance anew."
Today, the tomato still confounds us—is it a fruit or vegetable? Botanically a tomato has seeds, hence it's technically a fruit. But a 19th century Supreme Court decision ruled a tomato was essentially lunch or dinner food—therefore a vegetable and subject to a disputed tariff at the time. The tomato is the official vegetable of New Jersey yet the official fruit and vegetable of Arkansas. The tasty debate rages on.
Tomatoes have endured a long journey to Brooklyn Grange's rooftop farm, where they're allowed to reach their potential. The formerly defamed "fat thing," "poison apple," and "love apple" is now a deliciously demanded ingredient for summer salads, ketchups, sauces, and even cocktails.
The CultureHorde friends mingled, networked and learned all about tomatoes—hybrids, heirlooms, Hydroponics (growing tomatoes in water rather than soil), picking, ripening, blight, desuckering (trimming small branches so all energy leads to fruit growth), and tips like only buying tomatoes in season and storing them stem-side down for ultimate juiciness. From there it was down to Parker Red's commercial kitchen for a cooking class.
Photo Credit: CultureHordeChef Lazarus Lynch, a gregarious, wild-haired wunderkind (just 21 years old and a likely candidate for a future Food Network show) enthusiastically entertained club members by putting Brooklyn Grange's fresh-off-the-vine tomatoes to the ultimate test—creating a balanced sauce for grandma-style pizza, a flavorful pomodoro sauce for Bucatini pasta (seasoned with lots of Parmesan cheese), and crafting a spicy Bloody Mary mix from freshly squeezed tomato juice.
As members chowed on their harvested meal, talk quickly turned to the next event: the critically-acclaimed hip hop musical Hamilton. Many members secured their tickets via CultureHorde and their anticipation for the play was as palpable as their cravings for tomatoes only hours earlier.
Photo Credit: CultureHorde
"In a typical CultureHorde season, we'll take members to private museum tours, exceptional culinary experiences, theater evenings, where they meet the talent and creative teams, private fashion events, and backstage at an opera, and extend them perks and gifts from our cultural partners," says Pamela Mirels, CultureHorde's founder and CEO. "Organizations love to work with us because we introduce them to a sophisticated, successful group of arts lovers, and because the majority of ticket proceeds go to support their organizations—which everyone can feel good about."
On Brooklyn Grange's rooftop, CultureHorde's art-loving members felt better than good. Like their chef, they were gregarious—after a night of excellent cuisine, cocktails, conversation, and company. It was a sweet night all around—unless you count a few unripened tomatoes that refused to cooperate. Divas always get the last word.
CultureHorde photos are trademarked
Photo Credit: CultureHorde
Screen Shot 2015-08-17 at 10.55.33 PM
Anastasia Cole Plakias, Vice President and founding partner of Brooklyn Grange, describes the tastiest tomato varieties on the rooftop farm.
Photo Credit: CultureHorde
Screen Shot 2015-08-17 at 4.08.44 PM
Fresh tomatoes
Photo Credit: CultureHorde
Screen Shot 2015-08-17 at 10.56.33 PM
Chef Lazarus "Laz" Lynch
Photo Credit: CultureHorde
Screen Shot 2015-08-17 at 7.31.52 PM
Summer salad
Photo Credit: CultureHorde
Screen Shot 2015-08-17 at 3.44.35 PM
CultureHorde members
Photo Credit: CultureHorde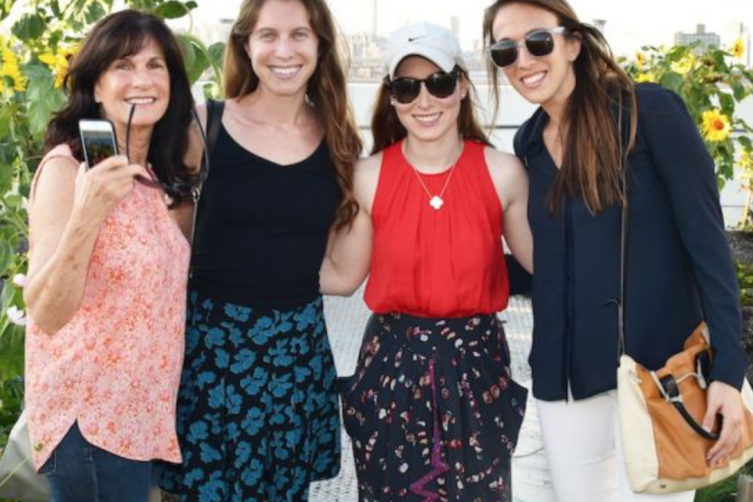 Screen Shot 2015-08-17 at 7.04.26 PM
CultureHorde members
Photo Credit: CultureHorde
Screen Shot 2015-08-18 at 3.02.15 AM
CultureHorde COO Lena Gershkovich and guest Bruno Germansderfer
Screen Shot 2015-08-17 at 4.03.16 PM
CultureHorde members
Screen Shot 2015-08-18 at 3.17.50 AM
Pamela Mirels, CultureHorde CEO with guest
Screen Shot 2015-08-17 at 4.12.38 PM
CultureHorde member Cheryl Overton and media guest Keith Flamer
Screen Shot 2015-08-17 at 11.00.11 PM
Brooklyn Grange farm amid Manhattan skyline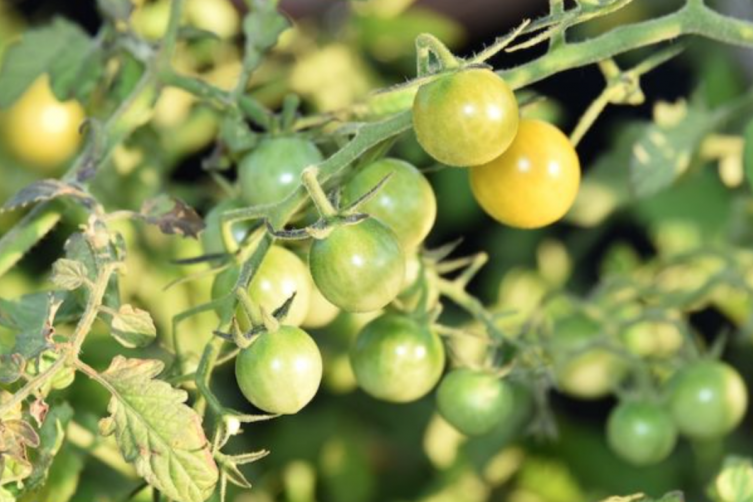 Screen Shot 2015-08-17 at 4.13.45 PM
Tomatoes on the vine, waiting to ripen
Photo Credit: CultureHorde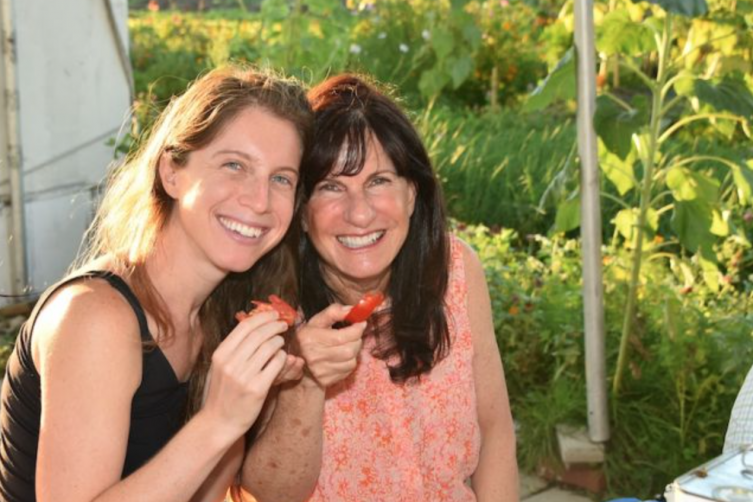 Screen Shot 2015-08-17 at 4.08.17 PM
CultureHorde members
Photo Credit: CultureHorde
Screen Shot 2015-08-17 at 10.55.10 PM
CultureHorde members
Screen Shot 2015-08-17 at 6.17.10 PM
CultureHorde founder and CEO Pamela Mirels toasts members during a most gratifying cultural event