There exists a beauty treatment so cold, that it leaves you feeling so haute. What if it we told you that this treatment could help you cure fatigue and cellulite in a mere three minutes? You'd probably fall head-over-heels in love with us. Which is exactly why we had to tell you about Cryo.
Cryotherapy can be best described as exposing the body to ultra-low temperatures. This method was first used in 1978 in Japan, but only recently has been applied to the beauty industry. Cryo in the past had been proven to treat muscle ailments and inflammatory disorders whilst now serves a much more diversified purpose. As it turns out, our fact cells are more receptive to freezing temperatures than the burn we usually feel with a solid work out. At a low enough temperature these fat cells can be permanently obliterated. Without a needle, knife or surgery, this FDA approved Cryo treatment can get rid of that unnecessary belly fat or love handle.
Sounds too good to be true, right? Lucky for us it is, and here is how it works. The freezing cold, meaning around -135c, is used to ignite your body into action by increasing blood circulation and enhancing your immune and central nervous systems. To paint a picture of exactly how cold that is, Antarctica is only -89c. Exposure to the cold escalates the body's metabolic speed, which will last longer even after only a few sessions. Increased metabolism means faster caloric burn and in turn, helps give your skin a rejuvenated and tighter look. The metabolism and circulation increases help reduce cellulite and blemishes as well.
Cryo has been made popular largely by it's wide spread use amongst athletes, including world-famous Lebron James and Chris Bosh. They use Cryo to speed their recovery after certain types of injuries, and increase their general athletic performance. It is now used to treat many things including dry skin, acne, depression, asthma, insomnia, fatigue and cellulite.
This treatment has become extremely popular in the Middle East and specifically in Dubai. There are many spas and 'cryo-centers' that you can go to, leave three minutes later and feel ten times younger and healthier. We recommend going to the cryosauna at Cryo-Health where your skin surface will drop to -1c in only 20-40 seconds. Find out rates and packages here.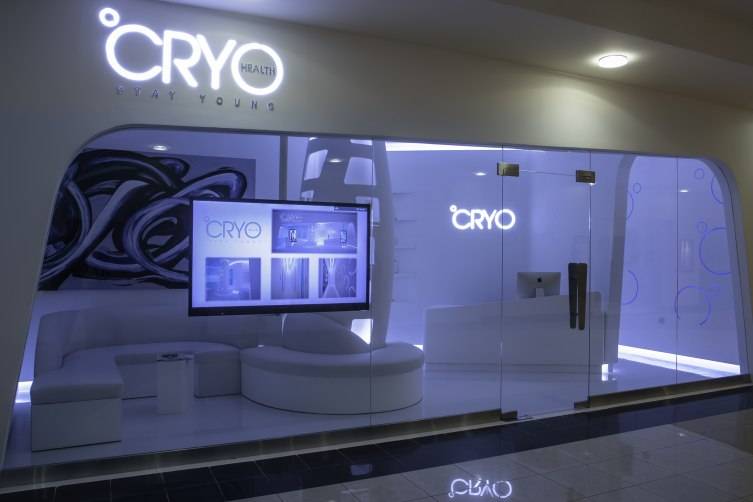 The Boulevard, Jumeirah Emirates Towers
+971 4 351 8300