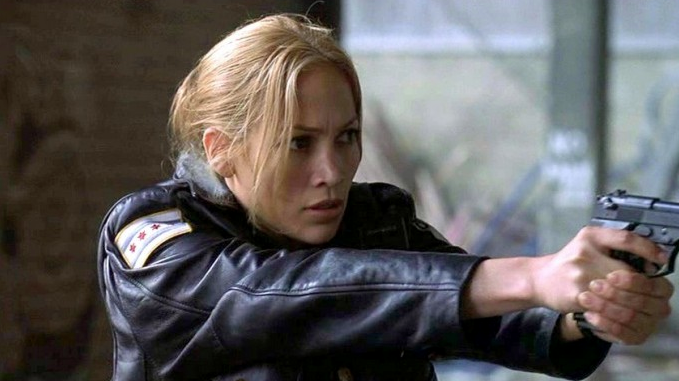 Superstar Jennifer Lopez looks to comfortably transition into a new period of her career as the star of the upcoming NBC primetime drama Shades of Blue. On the series, Lopez plays Detective Harlee Santos, described by NBC as a single mother who 'fell in with a tight-knit group of dirty cops.' Early in the series, Lopez is caught by the FBI for her illicit law enforcement tactics and has to betray her scum cop buddies in order to remain a good mom.
Whether or not the show will be worth your time at all remains to be seen; but Lopez gets help from tried and true actors Ray Liotta and Drea de Matteo who won an Emmy for her work on The Sopranos.
Elon Musk answered questions about his culture-progressing businesses receiving donations in the form of government subsidies on CNBC. His comments were in response to a story written in the Los Angeles Times that said that Musk's companies (Tesla Motors, SolarCity, and SpaceX) have benefitted from $4.9 billion in government support.
Musk did not dispute those huge numbers, but said that his company is not just getting, "some huge check." He also said incentives and subsidies are typically and incorrectly characterized as either necessary or unnecessary. He said the Times' position is false, and the incentives are catalysts to improve the rate at which  certain things happen.
According to Musk, the government funds that his companies get are only 1/1000 of what oil and gas companies get in a single year.
Stephen Spielberg was so impressed by actor David Oyelowo's performance as Marin Luther King, Jr. in last year's Selma that he is pushing for Oyelowo to reprise the role in another MLK Jr. film, in a film to be directed by Spielberg. In a recent interview with Esquire, Oyelowo said, "I was at an event for AFI during award season and Steven Spielberg—who has famously been interested in making his own Martin Luther King film—came up to me and said, 'My goodness, David, that's one of the best things I have ever seen. You really inspired me to take another look at my Dr. King film.' And then he goes, 'You would reprise the role, right? You would do it again?'"
This would be the first time any actor or actress has played the same historical character in two completely unrelated films.
Subscribe to discover the best kept secrets in your city