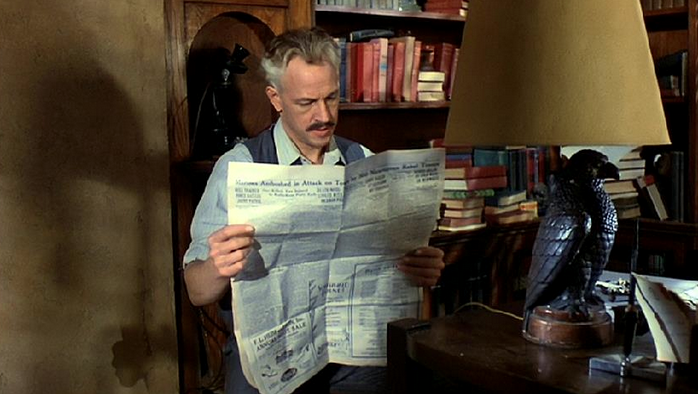 According to Indie Wire, there was a very interesting sounding film directed by German New Wave director Wim Wenders and produced by Francis Ford Coppola that never saw the light of day. In an interview, Wenders spoke about the project for the very first time.
In the '70s, after Coppola became one of the world's most acclaimed directors following the releases of The Godfather and The Godfather Part 2, the auteur started his own production company Zoetrope Studies. The company was then a sub-sidiary of Warner Bros. Wenders was picking up steam at the time as well for his Cannes Film Festival Domination with films like Paris, Texas.
According to the piece, Coppola hand-picked Wenders to join him at the production company. Their first and only production was a film entitled Hammet that was directed by Wenders and produced by Coppola. The film was supposed to be a Chinatown-esque neo-noir thriller that fictionalized the life of famed crime novelist Dashiel Hammet. The film starred actor Frederic Forrest as Hammet, Coppola was sure the actor was bound to be a star after working with him on the hallucinatory Vietnam War epic Apocalypse Now.
Hammet showed at the 1982 Cannes Film Festival and was universally panned, forcing the film into early obscurity.
According to lore surrounding the movie, Coppola injected his directing presence in the film and re-shot most of the scenes. In the process he completely ripped away Wenders's creative control over the film. Wenders has finally sounded off on his experience of working with Coppola and Indie Wire that in the final cut, only 10 of his shots remained. The film has become an interesting tid bit in the history of avant-garde filmmaking demonstrating what can happen when two brilliant cinematic minds meet.  Read the what he has to say here.
Haute 100 San Francisco updates consist of news items about members of our Haute 100 San Francisco; a list of San Francisco's most powerful players