Clint Eastwood's son, Scott Eastwood, has followed in his legendary father's foosteps and has established himself as an upcoming leading man in Hollywood; last year he starred opposite Brad Pitt in WWII film Fury and has been cast in the upcoming Oliver Stone biopic Snowden. Clint provided his son with sound advice before Scott embarked on a career on screen.
"He didn't care if I was an actor or a plumber," says Eastwood, "He just told me to be humble, work hard and be a man."
Eastwood admitted that his fame might buy him certain roles that he might not otherwise deserve, and he says that's a sad fact of the business: "Sometimes the best actor isn't going to get the role. There are 'other factors' to why certain people get a role – they have a big movie coming out, they have 'heat' on them, or whatever it is. But I didn't get in this to be famous. I grew up loving movies and telling stories."
Like his dad, Scott Eastwood approaches cinema from a place of deep respect and love.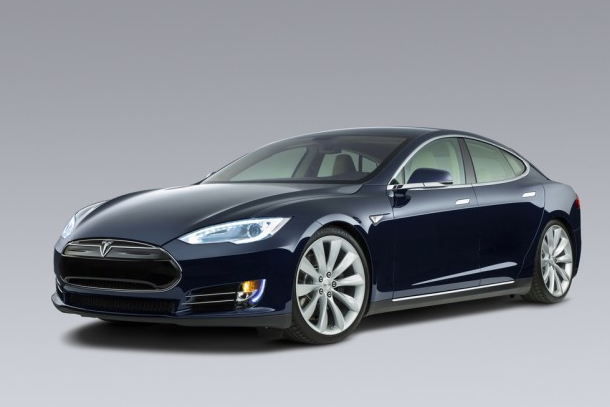 In October, Elon Musk announced that driverless cars would be here very soon. But we didn't know it would be this soon. He has announces that the Tesla Model S will soon be here.
Tesla Motors, a company that is owned by Musk, designs and manufactures electric cars and vehicle components. They are credited with making electric cars more user-friendly than any other company.
The Tesla Model S has some software updates that should be having the highest of skeptics lower their eyebrows; the car will have a program that tracks the distance from one station to another alleviating drivers' fears of running out of batteries and will even have an autopilot function.
The cars will be available in June, but will be limited to using autopilot on highways and at slow speeds. Eventually the cars will even be able to park themselves.
This isn't the first autopilot function applied to an electric vehicle; Audi and Mercedes have both released vehicles with similar functions. But these updates to the technology provided by Tesla could be the ones that resonate most with drivers.
Haute 100 San Francisco updates consist of news items about members of our Haute 100 San Francisco; a list of San Francisco's most powerful players
Subscribe to discover the best kept secrets in your city