Aviva Drescher has never shied away from spotlight—the good, the bad, and the surreal. After starring on the smash reality series The Real Housewives of New York City for two seasons, penning a memoir about the devastating farm accident that left her an amputee at the age of 6, and engaging in countless over-the-top on-air arguments—one in which she rips her prosthetic leg from its socket and smashes it on the table of a restaurant in a fit of anger—it's apparent that the statuesque blonde has no fear of over-sharing. But maybe that's a good thing.
Unlike many of her former castmates who used their 15 minutes of stardom to promote themselves and their brands—low-calorie liquors, sexy shapewear, even gourmet toaster ovens—Drescher, 44, strived for something larger. She used her time on reality television as an opportunity to serve as a spokesperson for amputees, and to show viewers everywhere that "life without limbs is limitless."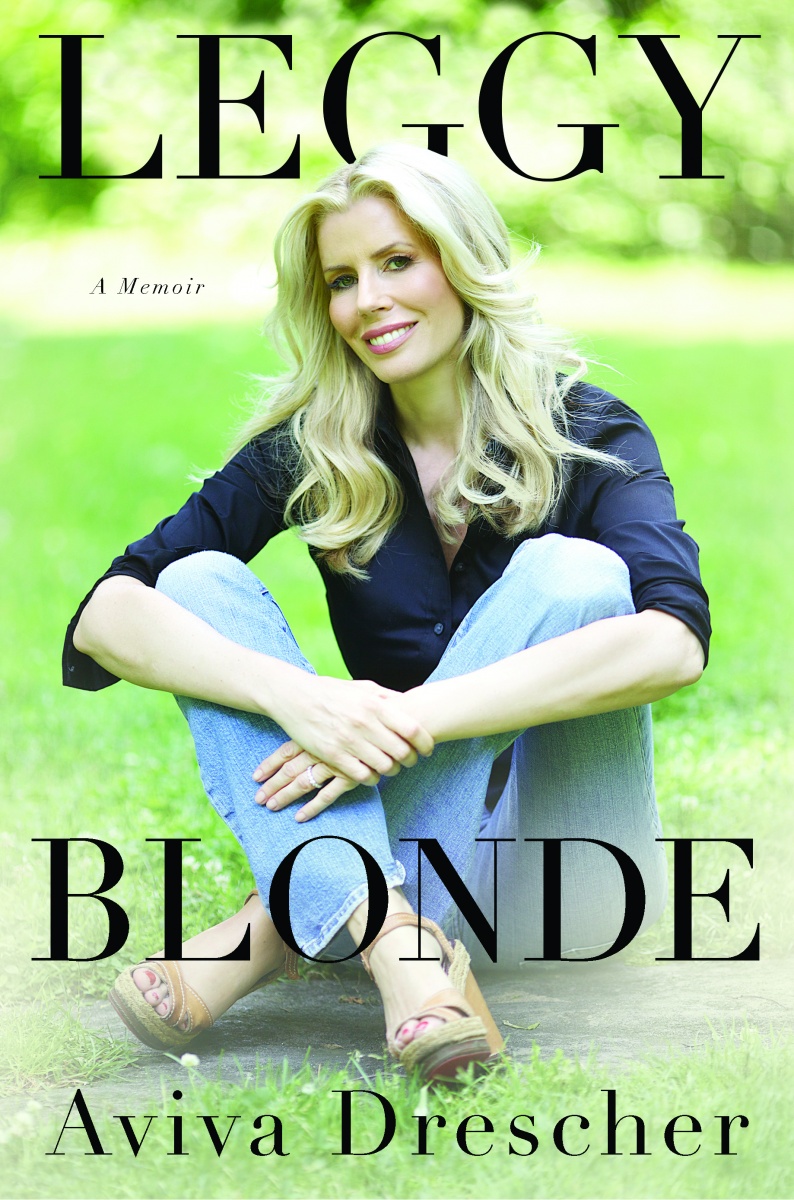 "The only thing in my entire life that I've ever gotten annoyed about is that I've had fashion limitations," she tells Haute Living. "After my accident, I was struck by a desire to be just like everybody else. I didn't want to wear crutches for even a minute. I didn't want to take the elevator instead of the stairs. I didn't want to be handled with kid gloves. I think that stayed with me my whole life."
At first, it's hard to imagine that not being able to wear heels—a problem she remedied at the age of 26 through an additional surgery that shortened her leg even more—would be her number one complaint about living life with only one leg. But as Drescher speaks about her philanthropic work with new amputees, especially the advice she imparts, it's clear that her motto—"life without limbs is limitless"—is more than just a mantra: it's the truth. "I tell them that they can—and will—do anything that a two-legged person can do. They can run, bike, ski, ice skate, date, have sex, and get pedicures. I go to the nail salon and I hand them my prosthetic leg and get a one-foot pedicure," she says. "I think it's hard for women, young women specifically, who lose part of their leg to feel sexy, pretty, and desirable. But I don't think that a loss of limb takes away from that at all."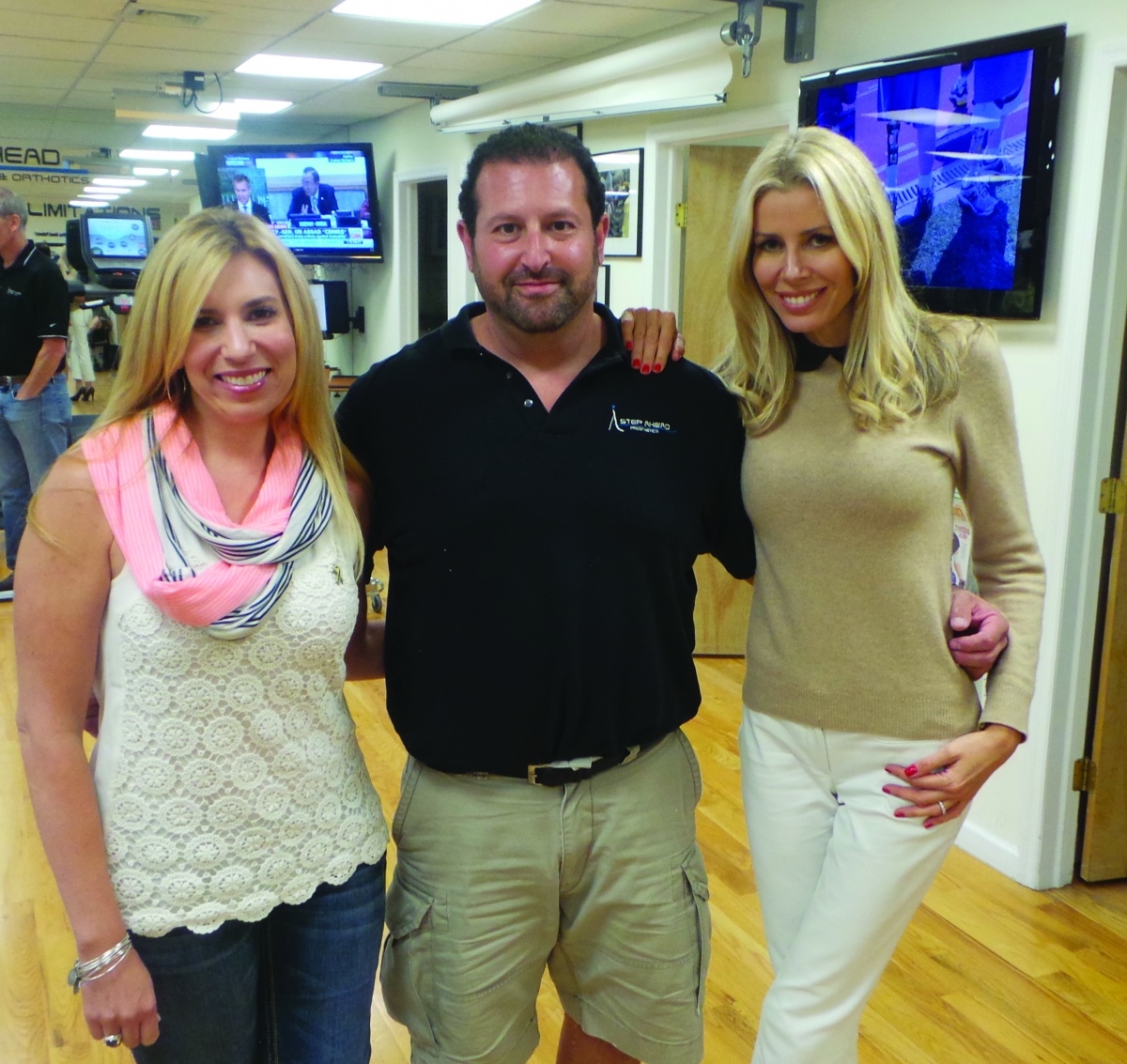 As the National Spokesperson for One Step Ahead, Drescher spends her days raising funding and awareness for the organization, and visiting hospitals and rehabilitation centers to meet with new amputees. "Most of my day-to-day work is hands-on. I prefer going out there and helping individuals—I find it more rewarding," she explains. While Drescher is game to share the nitty-gritty details of her own surgeries and field questions about navigating the Big Apple with a prosthetic leg (or legs, rather—she has one for walking, one for running, and one for wearing high heels), she is careful never to give medical advice that contradicts a doctor's recommendation.
"A lot of people come to me with awkward amputations or they have diabetes and their doctor is saying that they should amputate their leg and they don't want to," she continues. "But, if a doctor recommends it, I'm sort of there to say to people, 'Oh definitely amputate your leg because you're much better off having an amputated leg and a prosthesis, than you are having a leg and not being able to walk.'"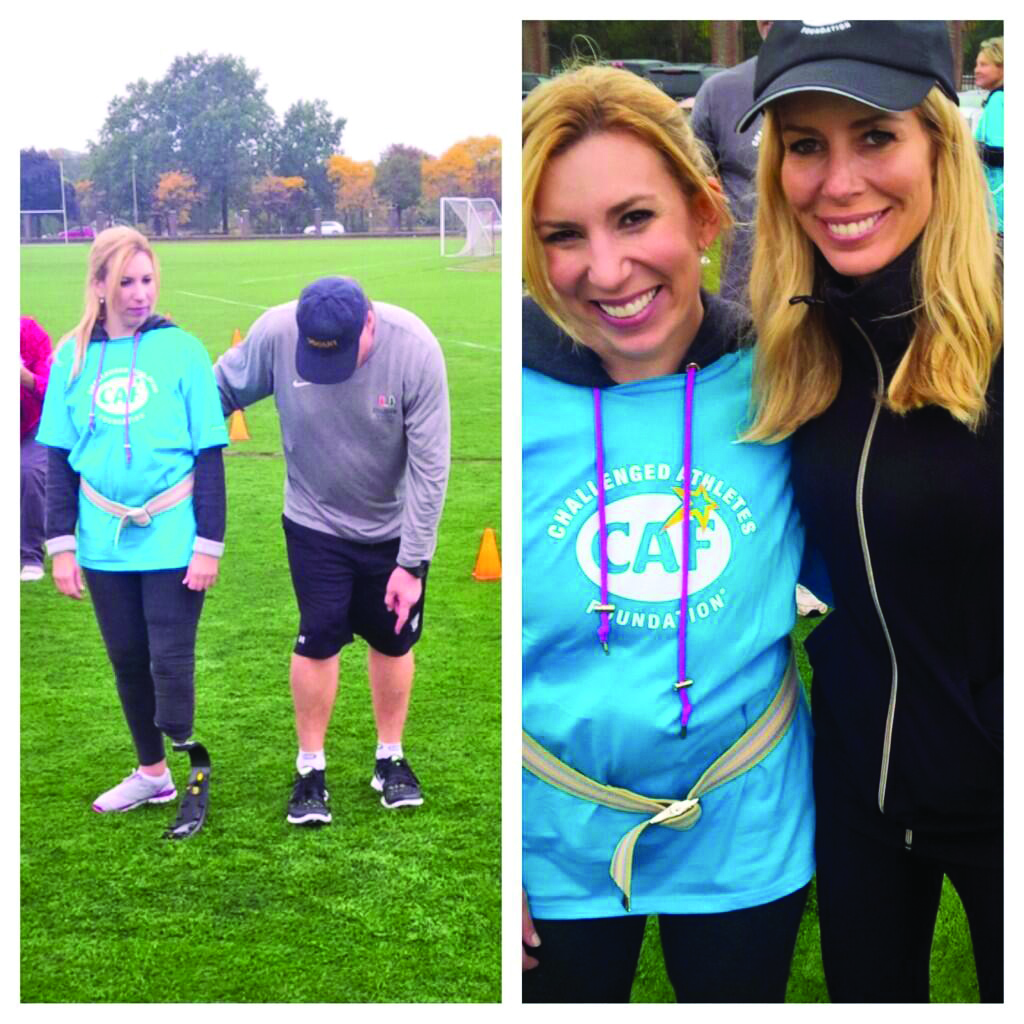 But Dresher's work with amputees doesn't stop there. Recently, she has put her Juris Doctorate from The Benjamin N. Cardozo School of Law to good use and has been fighting with insurance firms to change the rules for individuals with prosthetics. "Most insurance companies only pay for one leg per lifetime or one limb per five years. It's just unacceptable," she exclaims. "Children will go through three or four legs per year because they're growing—and they're very expensive. Adults need to change out their leg every three to five years for general wear and tear or if they gain or lose weight, even 10 pounds."
While Drescher's battle to get the laws changed may take time, for now, she's happy being able to counsel new amputees and help them navigate the challenges ahead. Shortly after the Boston Marathon bombing, several local hospitals asked Drescher to come and visit the victims—many of whom she still considers close friends today. "When I meet someone and they are completely in despair and they feel like a loss of limb is the end of the road, I try and show them that it's not at all!" she reveals. "I tell them what I used to tell myself when I was younger: first of all, you could be dead. You're lucky to be alive. And from there, I just tell them the truth: life without limbs is limitless. After a few months, they're walking, doing, living, and proving my words right—it's really the most incredible feeling in the world."
Subscribe to discover the best kept secrets in your city