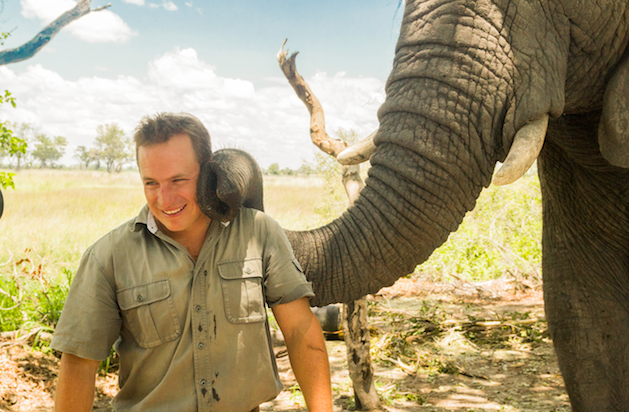 With Valentines Day less than six weeks away, why not plan a uniquely lavish and exotic vacation that your true love will never forget? We spent last February 14th tracking gorillas in the Rwanda jungle when there was no rain and lots of sunshine. No single adventure on earth changes your relationship with the universe like a safari does. Watching a baby gorilla beat his chest to show you how tough he is in the jungles of Rwanda is mesmerizing. Watching his 440-pound father do it is humbling. Ben Affleck, Robert DeNiro, David and Lauren Bush, Natalie Portman, Matt Damon, and Ricki and Ralph Lauren are just a few who have followed the call of the wild to Africa.
Planning a world-class private safari requires preparation so we put ourselves in the hands of Phil West of Royal African Safaris. They have organized expeditions for Microsoft's Paul Allen, Queen Beatrix of the Netherlands, Uma Thurman, and Isabella Rossellini, among others. West is at the top of every list for discerning people who want to do Africa right.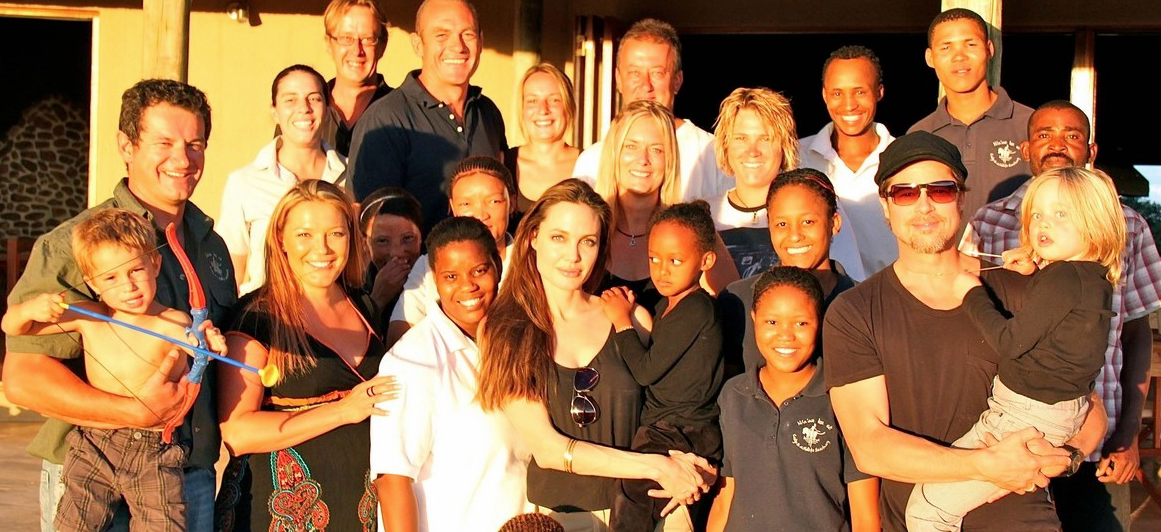 We started our trip off in Kigali, the booming capital of Rwanda en route to track some of the 800 mountain gorillas left in the world. Angelina Jolie and Brad Pitt and Chelsea, Hilary and Bill Clinton are among those who have made recent humanitarian visits to this city. We made the two-hour trip to the cozy Silverback Lodge, whose six cottages are nestled discreetly into the foothills of the volcanic Virunga Mountains. This is where the movie Gorillas in the Mist was filmed with Sigourney Weaver playing Dian Fossey, the conservationist who was murdered by poachers because of her efforts to protect this majestic species. We are here to see the legendary Silverback Gorillas. The country considers them national treasures and works hard to protect them and preserve their natural habitat. There are now just 18 families of gorillas made up of 12 to 20 members. Eight are reserved for research but for one hour a day, ten families receive a maximum of eight visitors. It is an unforgettable and emotional experience.
The Silverback Lodge

Tea and biscuits are delivered at 5:30am by your personal houseman at the Silverback Lodge, one of the best in the country. After a hearty breakfast, we are briefed on the do's and don'ts of meeting our forebears in the forest. Although you will be within six to 20 feet of these incredible creatures the big no-no is, "don't touch the gorillas even if they touch you." They are very susceptible to human diseases.
We are outfitted in gators and gloves to avoid the stinging nettles and thorn bushes we will encounter on our trek. The number one group to see no matter who you have to tip or flatter is The Sabyinyo Family. It is the easiest to find and has the oldest and biggest Silverback named Guhondo. If you are assigned to this family you will only spend one hour instead of three to six hacking your way through thick vegetation and vines to your destination. Be sure to hire your own porters, for 10 dollars apiece they will carry everything from your backpack to your cameras and, if necessary, they will even carry you.
The Kwitonda Family

To reach the gorillas you amble through picturesque farmlands planted with potatoes, wheat and fields of daisies that are processed to create a natural insecticide. Once you scale the formidable stone wall and tiptoe across a tightrope made of four slim, unlashed logs placed precariously over a rushing river, you are in the jungle. You then stroll along one of the most beautiful paths on the planet. It's boarded by an enormous grove of bamboo trees with dappled sunlight streaming through the leaves that reminded me of a painting by Monet or April Gornik. Once beyond this bewitching oasis, you are deep into the jungle. Your tracker's job is to locate the gorillas before you get there. They use their machetes to cut a narrow trail up what can be steep terrain to the gorillas that are always on the move. When you are close to your prize, you leave your monitor, who carries a machine gun, and your porters behind and your escort takes you to your family. 

Once you find them, they are quite docile and hospitable if you follow the rules. If a Silverback thinks you are getting to close to his babies or harem, you must be submissive, avert your gaze and emit a slow grunt-sign which in gorilla language means 'I'm no threat." Wise men don't confront a gorilla. No matter how often you've seen them on the Nature Channel or in a zoo, its still a shock to come face to face with a gorilla in the wild. The dominant Silverback usually sits down and gnaws on branches or is groomed by his harem of females who pick out the bugs in his hair. It's the four babies that supply much of the fun, as they are very active jumping, wrestling, climbing trees and beating their chests. One baby came up and pushed me; needless to say I didn't push back. When Guhondo gets up to leave the ground shakes. This is a sweet and scary encounter. Another fascinating family is the Kwitonda. This is the largest group with 23 members. They migrated from the Congo when they realized how much more welcome they were in Rwanda.
Subscribe to discover the best kept secrets in your city