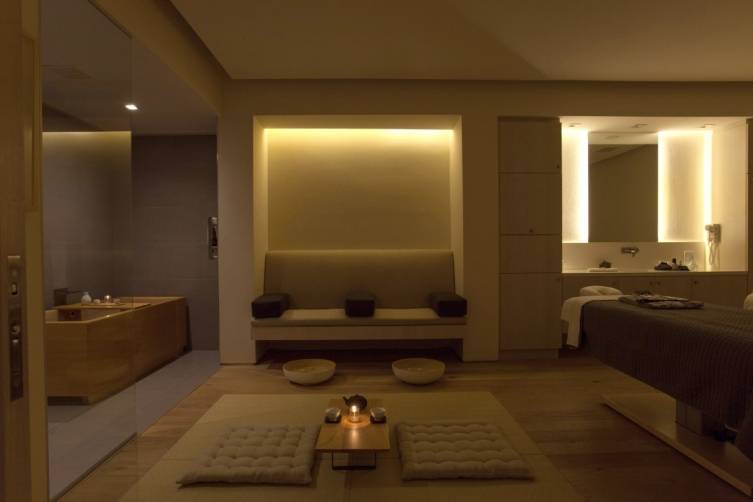 There is one word that comes to mind in particularly when we think of Tomoko, Beverly Hills' newest luxury spa, and that is "discreet." This newly minted den of relaxation on Beverly Boulevard isn't showy: in fact, if you're not looking carefully, you might miss it completely.
That's the vibe owner Tomoko Kurono was going for when she set out on her mission to create the perfect Japanese retreat in 1999. Kurono searched every corner of the world for the perfect treatment—a massage that could truly remove negative energy from her body as well as renew her spirit. She would know when she'd found it, having been born to a mother who was her village's healer in Osaka, Japan. She found that many massage therapists possessed expert technique, but none offered a combination of technique and soul. Thus, she decided to create a new massage therapy that alleviated pain and promoted relaxation more effectively than a purely physical treatment. Hence, Tomoko was born in Beverly Hills this past November.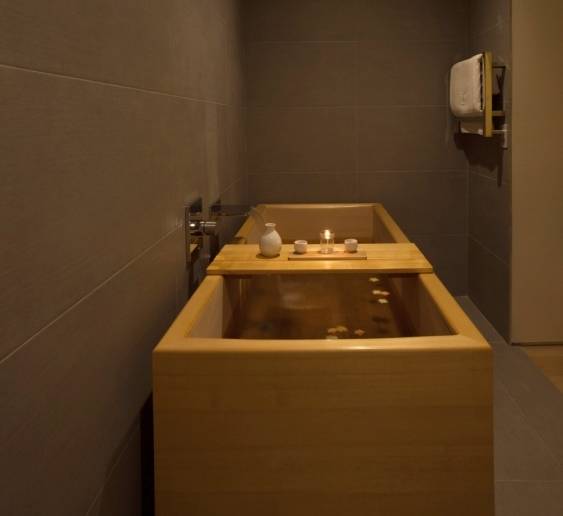 Photo Credit: Tessa Neustadt
As went mentioned, this spa is unobtrusive and very, very minimalist, with a Japanese-specific design as created by Thea Home. Upon entrance, you're immediately divested of your shoes, shod in Japanese slippers and sent to a waiting room for welcome tea and chocolate in front of a crackling fire.
A courteous, quiet masseuse will then offer you a  foot bath (Ashiyu) and find out what ails you for a perfectly customized experience.
Given the quality of the treatments, the pure luxury of the spa itself and the privacy you're sure to enjoy here, the sticker price of each treatment is worth it. A 120-minute Zenshin massage, which promotes a holistic balance by addressing the energy of your medium tissues, combining Swedish techniques with Japanese and other traditions and includes a warm stone treatment as well as a Japanese sake treatment (utilizing the Japanese drink, sake, of course) tops out at $440. The Ashiura reflexology massage, which costs the same, aids in alleviating stress and boosting body circulation with a concentrated pressure-point therapy for your hands, scalp, feet and lower legs. This treatment possesses the power to boost immunity, prevent disease, reduce pain and fatigue, and reverse low energy levels.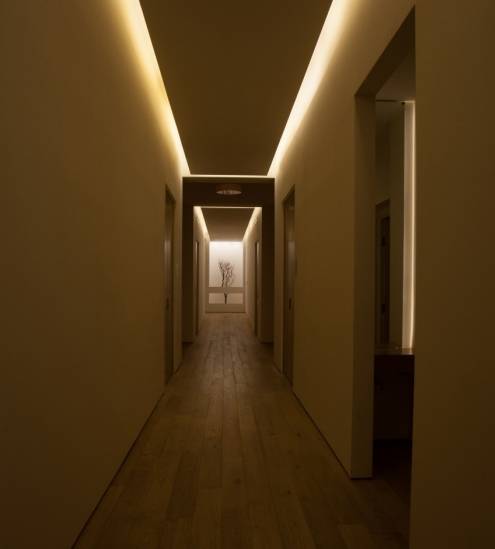 Photo Credit: Tessa Neustadt
Couples can get in on the action here together as well. The three hour, $710 Couples Treatment includes a Detox Foot Soak, the Ofuro natural bath and an 80-minute  "Tomoko Massage." All guests have the option of adding on theJapanese Ofuro bath, a meditative soak ritual used by the Japanese people for centuries to expel toxins and ease physical and mental maladies.
All in all, those who seek something new, something low-key, and something completely soothing are going to to run for the spiritual healing they'll find at Tomoko. A heads up to those at WME: this is right around the corner, so if you're stressed out or need to celebrate a deal, this is the place to do it.
Subscribe to discover the best kept secrets in your city