Taking afternoon tea in Britain is somewhat of a tradition, and there's nowhere better to do it in style and luxury than in London. Here are our top picks of the capital's most decadent spots for sipping a lovely brew.
The Ritz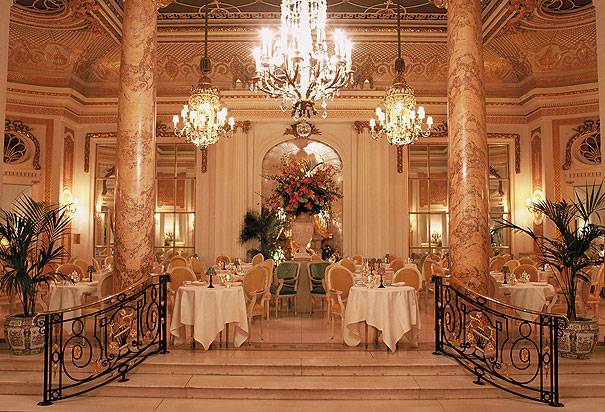 What could be more indulgent than a spot of afternoon tea at perhaps one of London's most famous and opulent locations? Perched on the edge of Green Park, The Ritz London has been serving afternoon tea since its opening in 1906. Heritage and elegance come head to head at this locale, where you can expect traditional finger sandwiches, fresh scones with clotted cream and, of course, an impeccable cup of tea, all served in the hotel's beautiful Palm Court. With a smart dress code requested of its patrons, this is really an experience that can't be missed.
Fortnum & Mason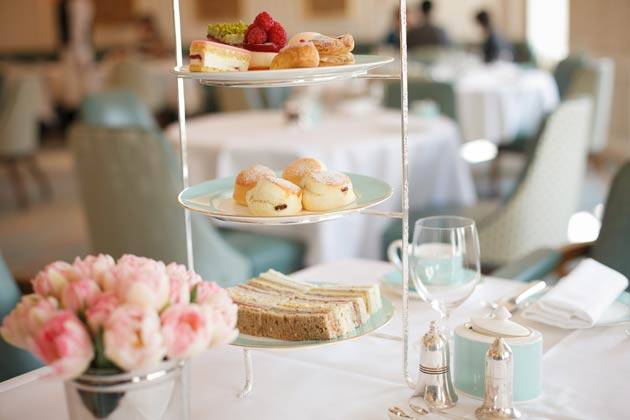 You can't go far wrong with taking tea at one of the world's most renowned tea sellers, Fortnum & Masons. For understated elegance, head to the store's Diamond Jubilee Tea Salon, located between Piccadilly Circus and Green Park, which is also available for exclusive private hire. Choose from traditional high tea, a savoury tea or an afternoon tea menu, all containing varying selections of cakes, sandwiches and scones. And let's not forget the staggering Fortnum & Mason tea list, which contains over 80 types of teas set to tempt your taste buds.
Claridge's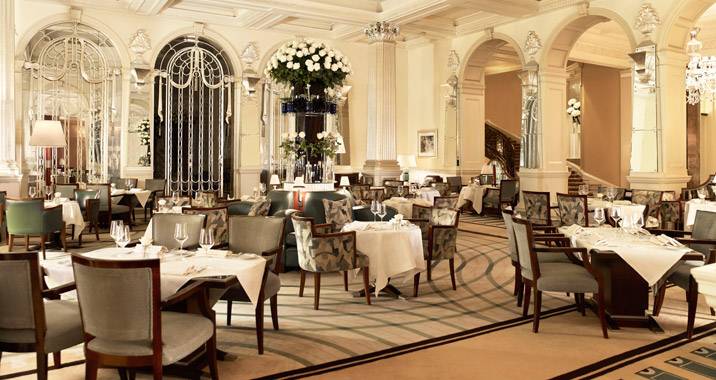 Serving afternoon tea for the best part of 150 years makes Clardige's a standout location for indulging in this British tradition. An informal yet tasteful setting complements the warm atmosphere, where some eloquent light live music can also be heard to set the tone for your afternoon. Tucked away in the heart of Mayfair, Claridge's offers a true delight for the tea connoisseur. Henrietta Lovell, tea expert for this locale, and executive chef Martyn Nail work together to bring exotic brews alongside a delicate array of snacks that will make your afternoon outing that extra bit special.
Ting, Shangri-la
How about enjoying a different take on afternoon tea overlooking the whole of London? That's what Ting restaurant, of Shagri-La at The Shard, is offering. Located on the 35th floor of Europe's tallest building, Ting doesn't skimp on choice, offering a traditional English afternoon tea as well as a festive version, which includes an array of sweets infused with Asian and other cultural flavours. And with over 30 teas to choose from, including delicate Oriental favourites, this is a highly successful alternative take on a long-standing tradition.
Brown's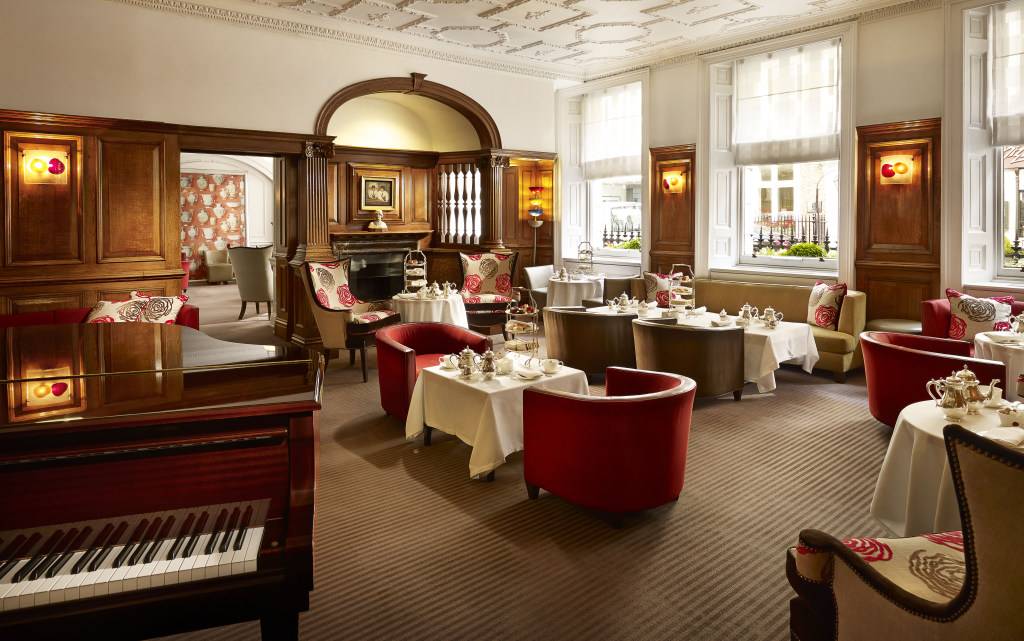 For a place steeped in heritage and history, afternoon tea at Brown's in London takes the crown—quite literally, since Queen Victoria herself used to come here for a bit of indulgence. And with gorgeous original wood panelling, antique fireplaces and a cosy, homely feel, Brown's really does let you take a step back in time. With a selection of several menus, Brown's offers unparalleled choice in light, tasty snacks and 17 types of tea. For the more health-conscious though, there is also the option of the Tea-Tox menu, which boasts all the flavour without the calories through items such as smoked chicken and guacamole. And if this isn't enough, you can even come and take part in Brown's 'Tea-Torials,' where the head pastry chef will teach you all about making the elements of a traditional British afternoon tea yourself.