December is well and truly here and no festive season would be complete without a peek at some of London's most dazzling window displays. This year, our favourite department stores have pulled out all the stops, drawing on a variety of influences to create spectacles of colour and imagination that will definitely add that magic touch to your Christmas shopping. Here is our roundup of the best offerings from the capital:
Selfridges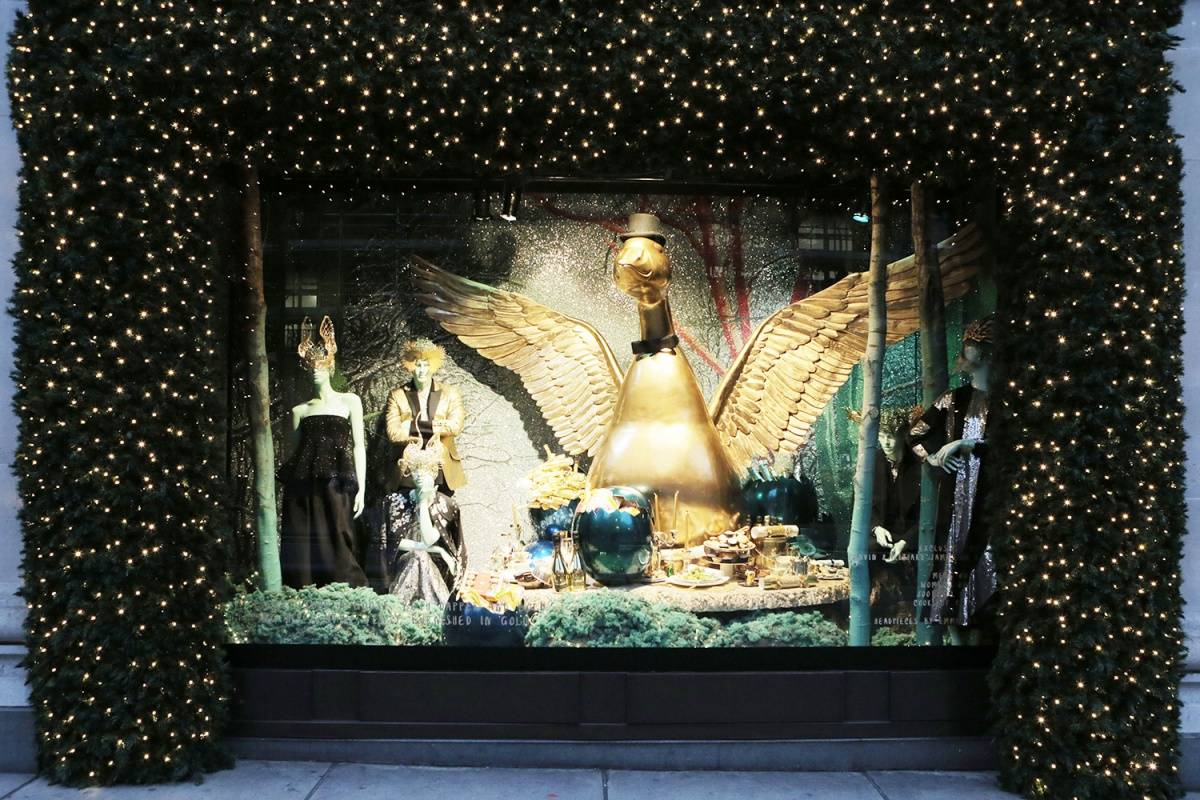 There's nothing quite like getting lost in that whimsical Christmas period, and this year Selfridges have kept the wonder alive through a celebration of 25 of the most popular fairytales in their displays. Cinderella, Sleeping Beauty and others can be found enhancing Selfridges' theme, namely storytelling, albeit with slight twists that we've come to love and admire. The Rapunzel window, for example, contains three long-locked goddesses with hair woven in pink and auburn hues. And did we mention the show-stopping 'Destination Christmas' sign, made with 1000 metres of neon lights?
Harrods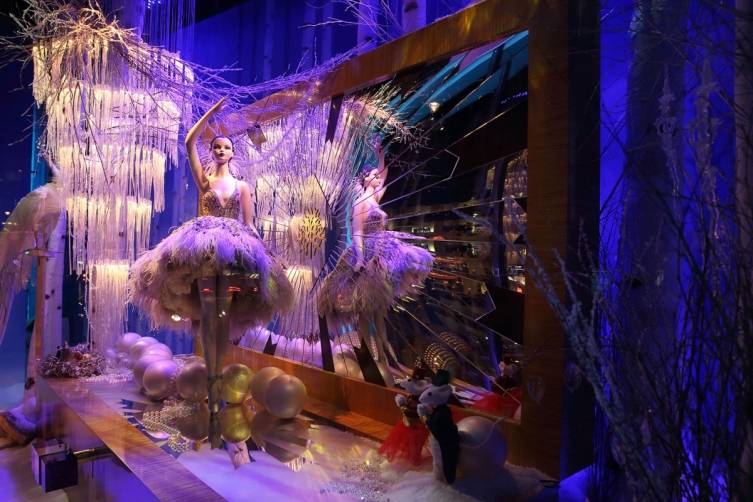 Playing with a similar theme of make-believe, Harrods have delved into the toy kingdom for their decadent display this year. And with pieces made in collaboration with some of our favourite designers, all we want is to take these figures away with us in real life! Expect an elegant ballerina by Zuhair Murad, as well as a Stella McCartney-style princess. And our desires might just be satisfied, since limited edition luxury gifts inspired by the window displays are available to buy in-store.
Fortnum & Mason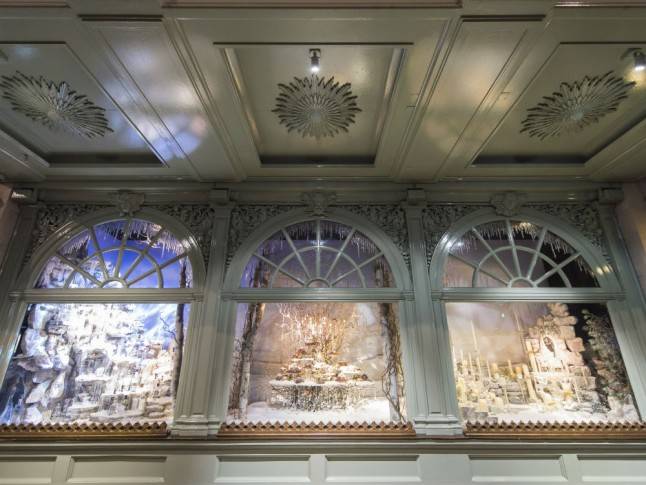 London might be scarce on snow during the festive period, but back between the 17th and 19th centuries, the cold spell would often hit the capital so hard that the Thames would freeze over solidly enough to be able to walk on. Cue the famous Thames Frost Fairs, where people came to sell their goods in markets and have fun in carnivals along the frozen water of the river. This year, Fortnum & Mason pay tribute to all things snow-covered and frosty with a nod to the past in their window displays. And we think that this one definitely triumphs in reminding us of the beauty and romance of Christmas—even if we don't get to build a snowman this year!
Harvey Nichols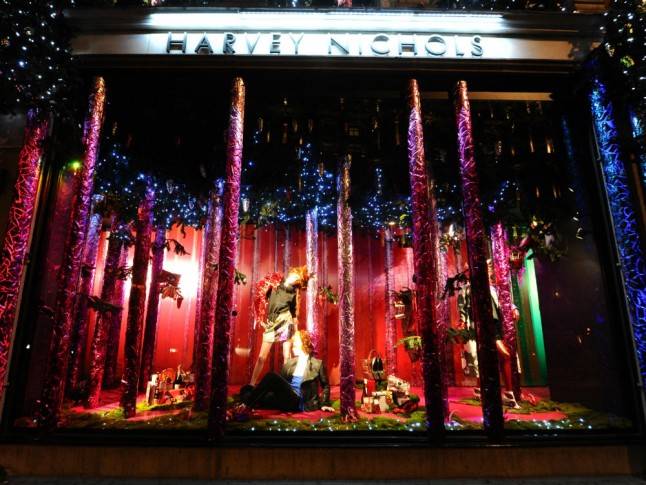 It seems that the fairytale theme has really captured retailers' imaginations and Harvey Nichols have added their own interpretation to the pot. Following on from their Into the Woods Christmas campaign, their window displays see the department store transformed into a wooded wonderland that captures the essence of an enchanted forest. The year of planning and over 600 hours of production that took to get this off the ground have certainly paid off though, as we see magical creatures and mannequins dressed in the latest collections from some of the hottest designers around peeping through the windows and inviting us to share in their world.