New York is full of excellent, unique dining experiences, but some of the best ones take place at chef's counters! One-of-a-kind meals inspired by seasonal ingredients, diner preference, or even the chef's out-of-the-blue inspiration are always beyond anything offered on a traditional restaurant menu and offer a truly memorable dining experience. Plus, the nature of a chef's counter always incites interesting conversation with fellow diners—you may just make your new best foodie friends. Check out some of the best chefs tables in New York.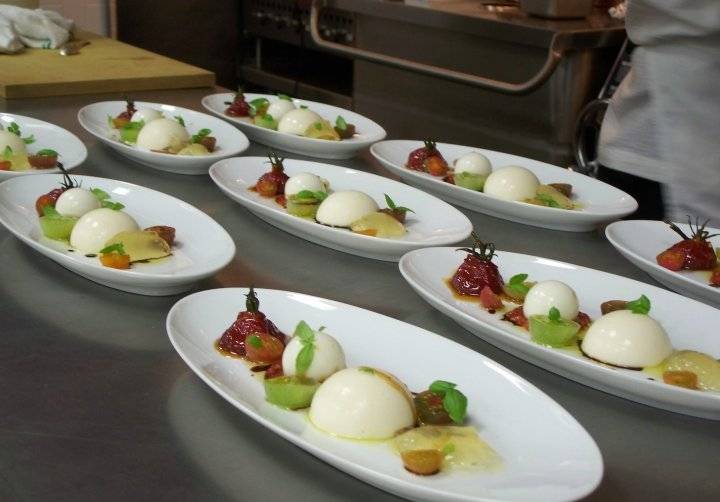 One of the most highly esteemed chef's counters in NYC also has some of the hardest seats to reserve (reservations must be made at least six weeks in advance), but whatever it takes to eat a meal at this table is worth it. At Brooklyn's only three-Michelin starred restaurant, guests are served upwards of twenty courses at the chef's table, which seats up to 18 people.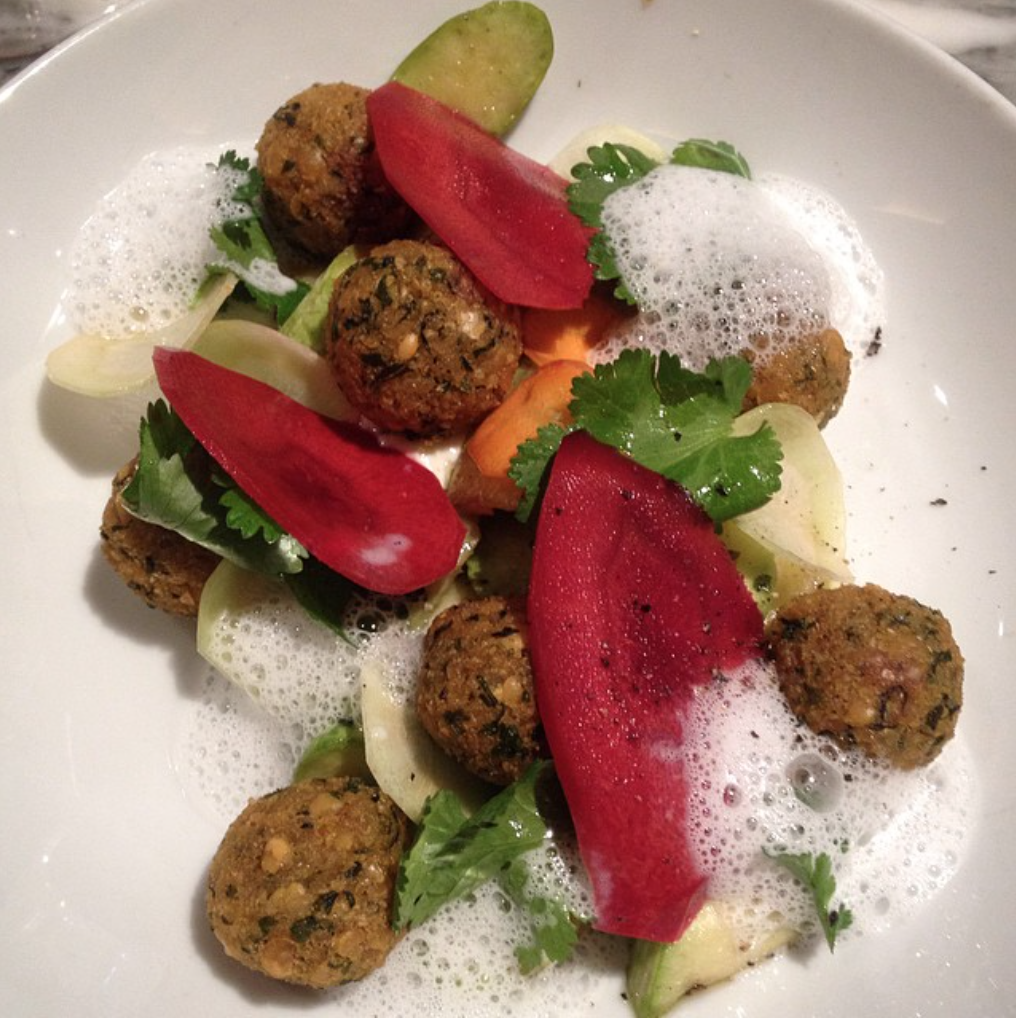 This new Williamsburg restaurant is solely an 18-seat chef's counter that has become one of this fall's toughest reservations to secure! The $75 10-course vegetable-centric tasting menu is prepared by chef José Ramírez-Ruíz, who makes elegant vegetable dishes sometimes accompanied by meat or fish. The bar serves beer and an extensive wine list, designed to pair well with the night's offerings.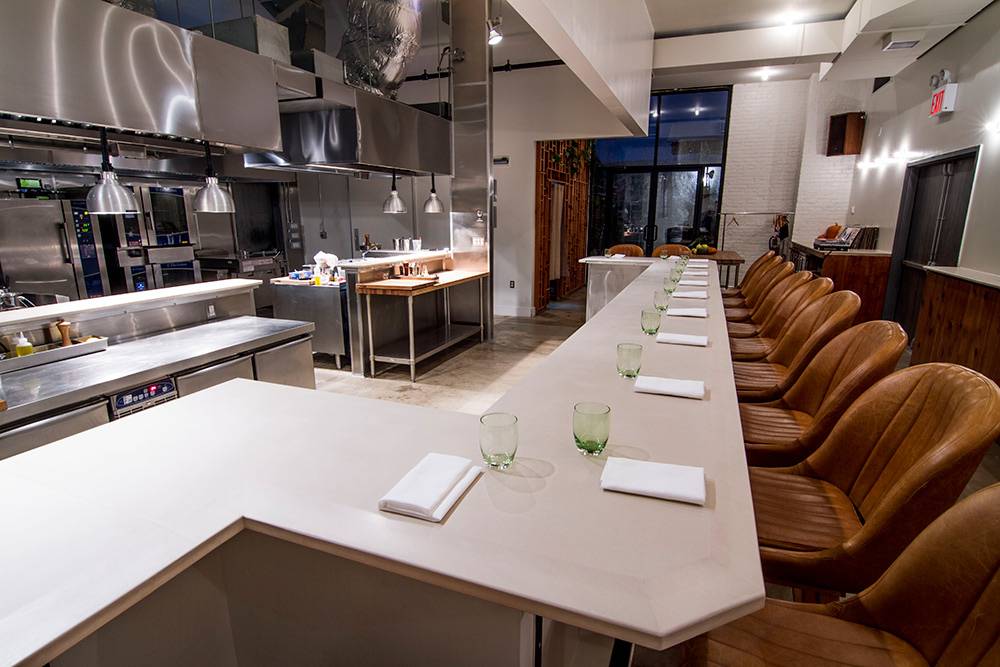 Located inside popular Bushwick pizza restaurant Roberta's, this 12-seat chef's counter earned its second Michelin star this year for its outstanding food and service. Expect to enjoy ingredients grown in the restaurant's backyard garden along with premium ingredients like veal sweetbreads, homemade garganelli with goat ragu and glass shrimp with poppy seed and celery juice.
While this restaurant is open as a traditional menu venue, the real magic happens with the 9-course meal at the chef's area. Only 10 seats are available for the Monday night events, and they sell out months in advance. Chef George Mendes prepares Portuguese-inspired fare with dishes like baby squid a la plancha with shishito peppers, Japanese charcoal grilled quail with gooseberries and crispy lamb sweetbreads with matsutake mushrooms.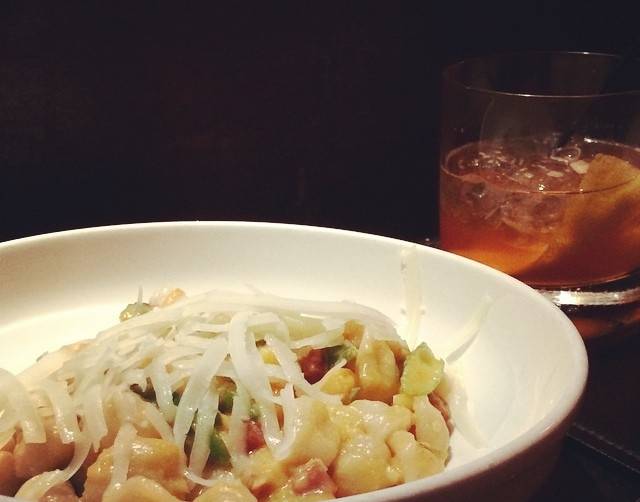 This once-monthly chef's counter run by Chef de Cuisine Andrew Whitney is one of the most coveted seats in Manhattan. Expect fresh, seasonal Italian dishes that feature plenty of pasta and other enticing ingredients.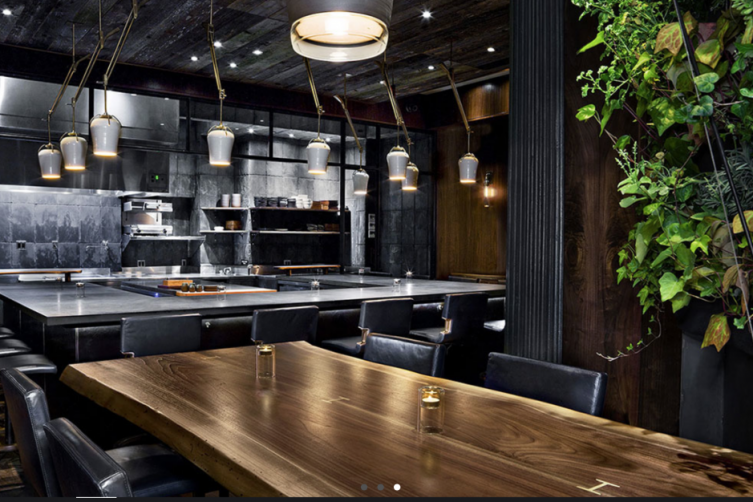 Included in one of Haute Living's most Exotic Tasting Menus, the chef's counter at Atera provides a truly unique dining experience. Sit at the U-shaped counter to watch chef Matt Lightner prepare 20 seasonally inspired courses each different in flavor and texture. Previous dishes have included squab with pear skin chips, skate with beef tendon and hearty greens and beet ember with trout roe.