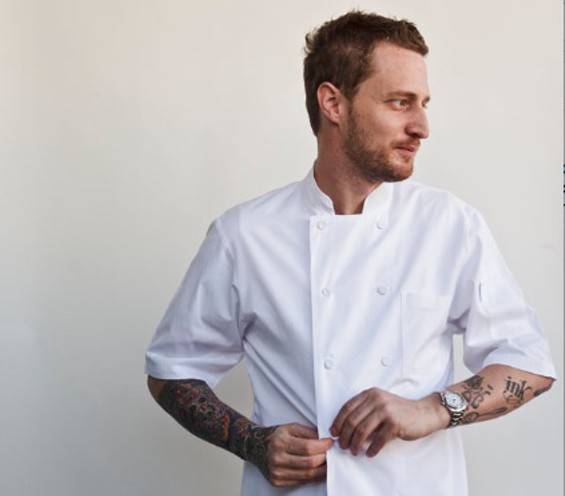 Top Chef Season 6 winner Michael Voltaggio is already known for creating haute cuisine at his Melrose eatery, ink., and now the master chef will also be known for his vino. Voltaggio, alongside Chris Pittenger of Skinner Vineyards, and wine discovery community Club W, launched RUST, a small-production "orange wine" late last month. The 2013 Rust Grenache Blanc, true to its name, is orange in color. Crafted like a red wine, the grape skins are left in contact with pressed juices, helping to establish its sun-kissed hue. Initial drafts of its aroma parallel with notes of tangerine, citrus peel, and some dry grassiness. On the palate, however, RUST begins like a full-bodied white, but delivers a finish one would find in a young, light-bodied red, making for a highly unique bottle. Here, Voltaggio discusses how the collaboration came to be, his dream RUST pairing menu and why orange is the new black (or red, as it were).
Was it always a dream to launch your own wine? Why or why not? 
Everybody wants to see the name on the side of something, but I was never a habitual wine drinker. I was on vacation in Copenhagen last year at this casual, little wine bar and the wine list was made up of all natural wines, so I knew that when I started drinking their orange wine, I was drinking something different, something I'd never had before and suddenly my perception on wine was changed.
How did the collaboration come about? 
I wanted to be part of a collaboration that took me out of my comfort zone. When I met Club W originally I didn't know much about it, I had just purchased a wine club membership for my parents, and was excited about the idea behind that kind of program. What I appreciated about Club W was that there's education involved. There's a whole process where you if get yourself involved, you end up learning about why you're selecting certain things. What's interesting working with Chris [Pittenger] is he's not afraid to break the rules, the project was introduced to him, then me, and I was excited about it.
Why orange wine? Is it to change things up a little bit, or be a little different from what everyone else is traditionally doing? 
I started drinking this wine and a developed a habit for it. I couldn't stop drinking it, it was delicious. You don't see this color of wine, looking at it, not knowing what it is, people would think they were looking at a mistake. I think that's what's intriguing about it. Sitting down at a table and not knowing anything in particular about this type of wine, it's going to spark curiosity to either criticize immediately or break that barrier of criticism and go right into being exploratory.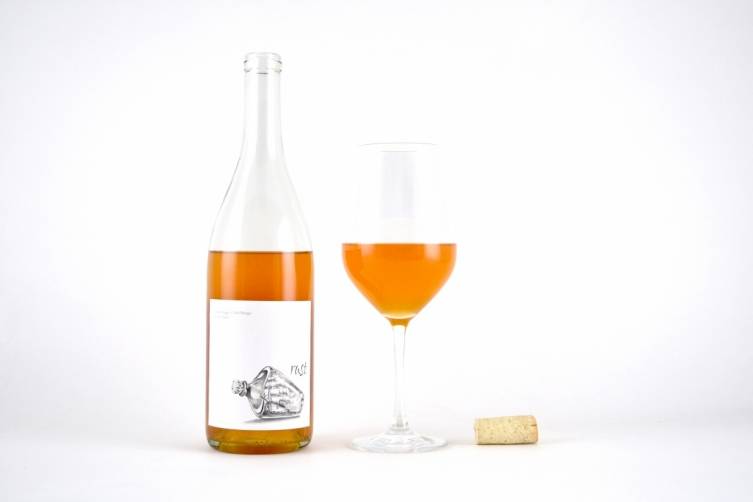 MICHAEL VOLTAGGIO'S RUST WINE PAIRING MENU 
Egg Yolk Gnocchi with Summer Truffles
2013 RUST, Grenache Blanc, El DoradoHalibut, Huitlacoche Pancake, Grenache-Veggie Nage
2012 Skinner Vineyard, Grenache, El DoradoMishima Ranch Beef Rib Cap, Seaweed Mashed Potatoes
2009 Skinner Vineyard, Syrah, Stone Creek VineyardCaramelized White Chocolate, Coconut, Ginger, Sesame
Kracher Scheurebe Trockenbeerenauslese No.11. 
*RUST wine will be available by the bottle for $70 at ink. The dish is set to run as long as summer truffles are still available.
Subscribe to discover the best kept secrets in your city