Why not go all out on the most important meal of the day? Some of New York's best restaurants serve a great morning meal, and reservations are easier to come by than at dinnertime. Spoil yourself with a weekday New York breakfast that might make you switch your regular brunch date.
New American seafood restaurant The Wayfarer lets bright sunlight stream in through its south-facing windows, while you cozy up in a banquette under a piece of nautical artwork. Start your morning with a fresh green or red juice, squeezed from fresh kale, beets or apples. If you're in the mood for a lighter breakfast, the avocado toast with drizzled with olive oil, lime, chili flakes and sea salt is the perfect morning munch. For something a bit heavier, the Tuscan omelette with truffle pecorino, pancetta and arugula or the three-egg omelet with Peekytoe crab and snow peas are both great options.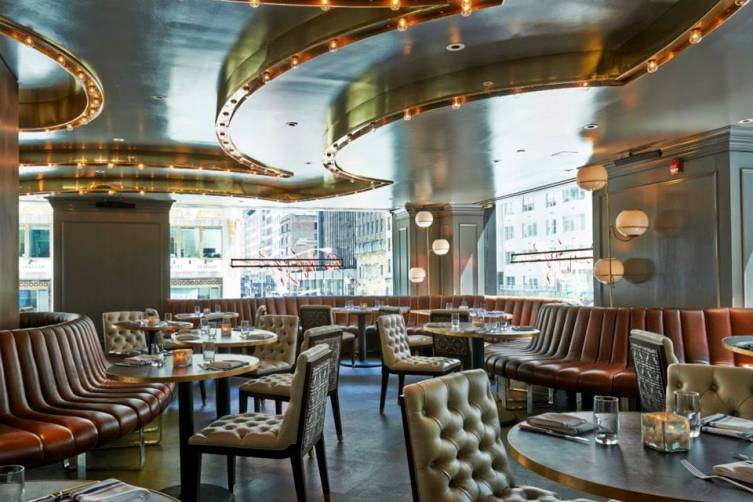 As early as 7 a.m., the dining room is always bustling at Norma's. Indulgence is the key to enjoying breakfast here: whether you opt for the chocolate decadence French toast, crème brulee waffle, or Nutella pancakes with berries and pineapple. Savory options like the shrimp and egg white frittata or the "zillion dollar lobster frittata" ($100-1000, depending how much Sevruga caviar you desire), give the sweets some tough competition. A side of fresh squeezed juice or the smoothie of the day helps round out this indulgent breakfast.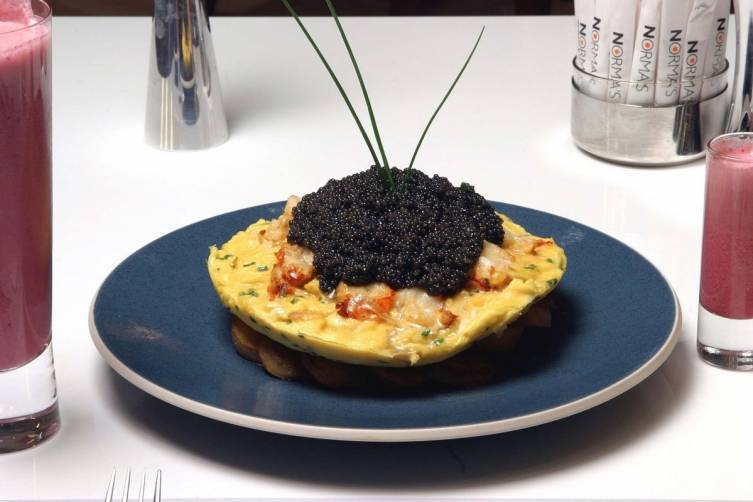 Isola Trattoria at the Mondrian Soho offers a lovely breakfast in their greenhouse-like, chandeliered dining room. Relax in the sunshine with pastries, oatmeal, Greek yogurt and house-made granola.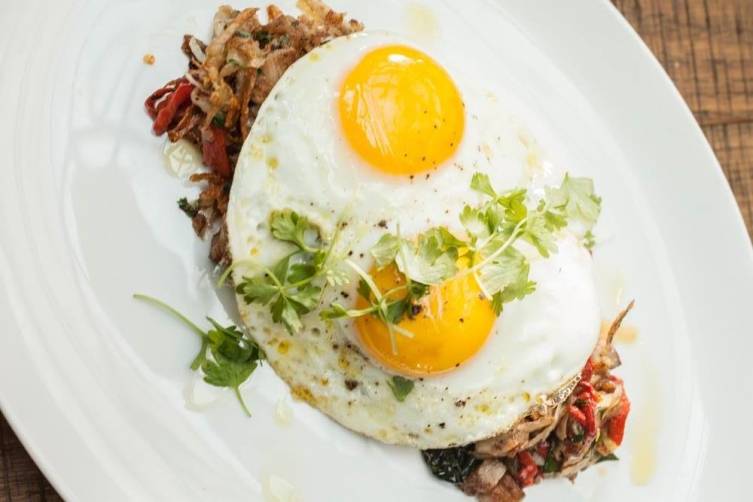 Breakfast at Chef Paul Liebrandt's The Elm is always a pleasurable affair. The subterranean dining room is a peaceful place to dine solo, with the mornings Times or just your own thoughts, as you sip on fresh juices like carrot-ginger or green apple-cucumber. A basket of freshly baked Viennoseries offers a plentiful assortment of pastries and the Scottish smoked salmon with pickled juniper berries offers a tasty protein boost.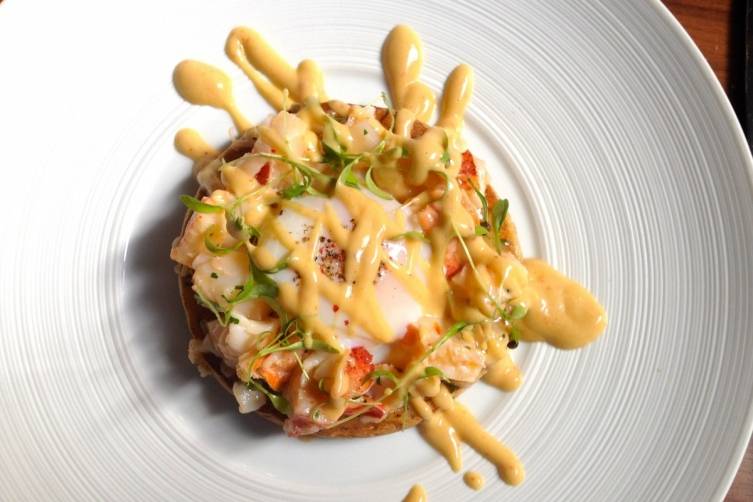 Daniel Boulud starts the day right with breakfast at Café Boulud. The simple menu includes French classics with a local spin, including wild mushroom quiche with spinach and goat cheese and steak and eggs with confit tomatoes, arugula salad and pommes rösti. The Maine crab benedict perhaps steals the show, served atop spinach and creamy sauce choron. A coffee menu from Le Colombe fits perfectly with the food.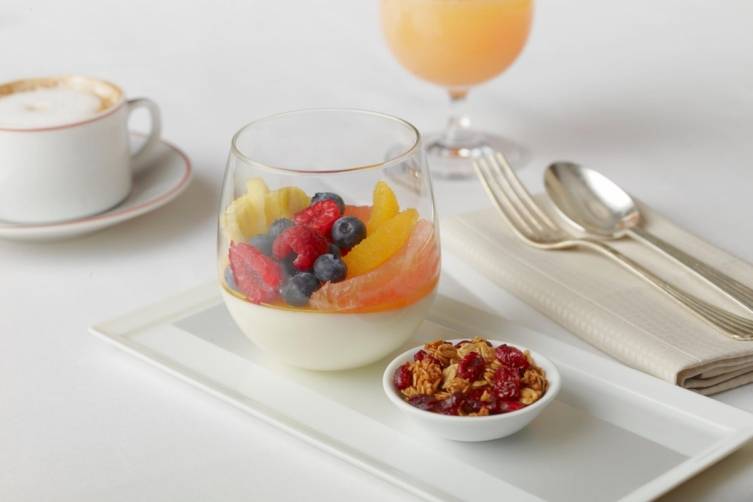 Eleven Madison Park'syounger sibling, The NoMad serves an excellent breakfast.  Start with a coffee menu featuring single-origin brews from Rwanda, Bolivia or Brazil. To eat, thin crepes made with farmer's cheese, cherries and brown butter are deceptively light and a crab egg benedict with homemade hollandaise and fresh tarragon offers the perfect morning luxury.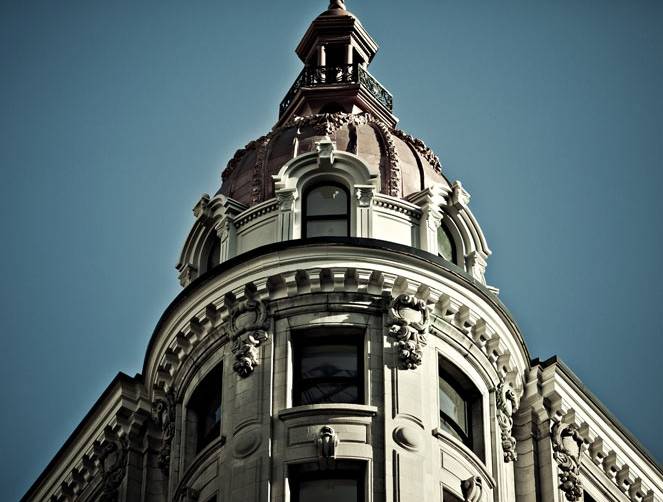 A Soho classic, Balthazar is always busy at breakfast time. Famous for their baked goods, there are plenty of options beyond croissants and muffins. Scrambled eggs in a puff pastry with asparagus and mushrooms are almost like a deconstructed quiche, and the baked eggs in coquette served in an adorable ramekin are always a crowd pleaser.