Ah, fall is almost here. We have nothing against summer, but if we had to sit through one more mindless summer action movie or anymore re-runs of shows that we've seen, not to mention the gluttony of reality TV, we would have pulled our hair out. Everything gets more highbrow when the weather cools down, and that makes the transition to the cold months much easier on the mind and the body. We rounded up the most anticipated books, from Pulitzer-hyped fiction and non-fiction to collection books documenting the best in short stories, poetry, and cultural criticism. You're welcome. Keep checking back for more fall culture previews including art and theatre.
Fiction
Colorless Tsukuru Tazaki and his Years of Pilgrimage by Haruki Murakami
Available now as of August 12


Haruki Murakami is one of the most fascinating contemporary writers out of Japan and this could be due to his most common criticism. Detractors of Murakami often dwell on what they perceive as the "un-Japanese-ness" in his work. He once said that, "Being different is difficult in Japan." Indeed his work is influenced by Western writers like satirist Kurt Vonnegut as well as pulp master Raymond Chandler but with a bleak sense of humor owing to Richard Brautigan. Despite what the Japanese literary establishment says about him, his work has garnered vast praise and earned him a Franz Kafka prize in in 2006 and the Jerusalem Prize in 2009. His new book, which sold a million copies in its first week of availability in Japan, follows a lonely man years after his friends abandoned him and told him they couldn't see him anymore while slowly revealing the intricacies of their pasts. As in most Murakami novels, strange things happen along the way.
A Brief History of Seven Killings by Marlon James.
October 2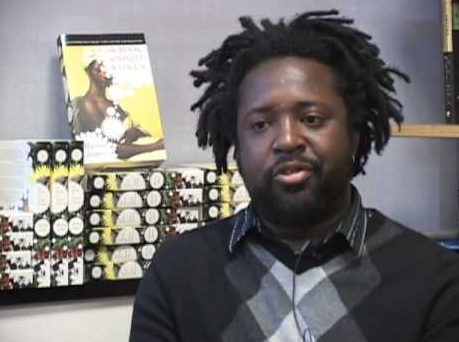 It doesn't take all that long when you venture passed the comfort of your cruise ship into the heart of Jamaica that beneath its vibrant culture and breathtaking beauty there is also a violent, politically tangled, and hard place beneath the veneer. That is the Jamaica that Marlon James writes about. Though he now teaches at Macalester College in Minnesota, Jamaica is his home, and he seeks to remove the touristy shell off the island and let you look inside to see what it really is. His first novel, The Book of Night Women, told the story of a young woman born into a 19th century Kingston plantation and her eventual revolution against it. A Brief History of Seven Killings follows several killings, but at the centerpiece is the attempted assassination of Bob Marley in 2006. Publisher's Weekly said the novel should be "required reading."
The Dog by Joseph O'Neill
September 9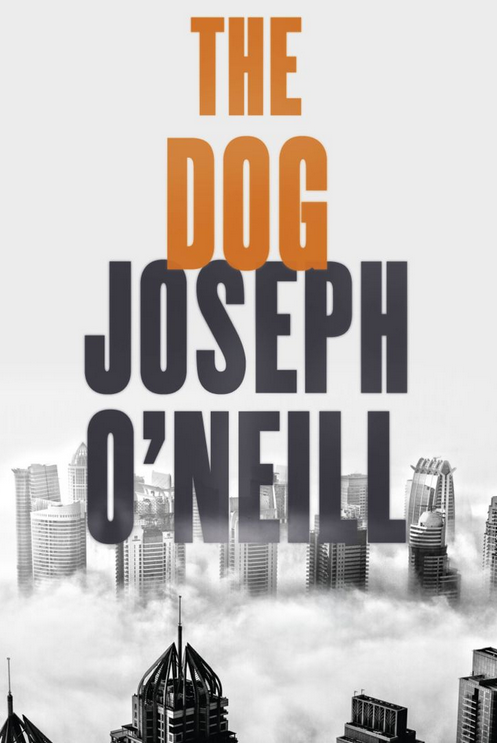 Irish novelist Joseph O'Neill won the PEN/Faulkner award for his 2009 novel Netherland that followed a Dutchman living in New York City following 9/11. His new novel, The Dog, presents a similar fascination with the delirious wonderment that can potentially arise from expat lifestyle. It followes a New York lawyer who after a nasty breakup moves to Dubai to manage the wealth of a rich family. O'Neill told the Guardian that the book discusses the ways in which technology has inhibited knowledge, "There's a way in which the discourse of enlightenment, of reason, is coming under enormous strain from technology and consumerism," he says.
The Peripheral by William Gibson
October 28


Dubbed the "noir prophet" of Cyberpunk literature, William Gibson carved himself out a unique space in the scope of American novelists. Beloved by underground peddling sci-fi geeks and eyebrow-raising punk rockers as much as he is accepted by the high-literary vanguard, Gibson redefined an entire genre of literature with his debut novel Neuromancer in 1984. His first novel in four years since Zero History was published, The Peripheral follows a former USMC special forces operative whose benefits offered from brain injuries sustained in battle allow her to scantly work outside the drug business that has befallen her community. As always, Gibson uses a noir story to grip us into a world that we find ourselves living anyways where the furthering of technology is always infringing upon our humanity.
Some Luck by Jane Smiley
October 7


Throughout her career, Jane Smiley has been lauded by her peers like Jonathan Franzen who said her book The Greenlanders is under appreciated and one of the best books of the last 20 years. Her book A Thousand Acres, a re-imagination of King Lear on a modern farm in Iowa was a Pulitzer Prize winner in 1992 and remains required reading in many high schools and English programs. Unfortunately, that praise hasn't always generated buzz amongst literary fans befitting of a 30-year career in balanced and nuanced stories and her books haven't had much commercial success. Perhaps this will change with the hype surrounding upcoming novel Some Luck, a novel that sees Smiley return to her native rural Iowa and explore the intricacies in inter-personal dynamics. Following Walter and Rosanna Langdon over five decades as they impart their personal wisdoms onto their five very different children, Some Luck might push Smiley into the literary mainstream.
Non-Fiction
Barbarian Days: A Surfing Life by William Finnegan
September 1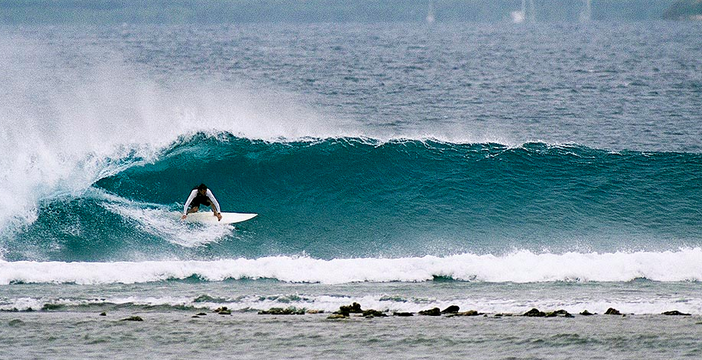 William Finnegan is an extremely well-regarded staff writer for the New Yorker and a wildly talented journalist that has covered hotbed issues including African racism and conflict, governmental conflict in Mexico and South America, and poverty in the United States. In Barbarian Days, Finnegan covers surfing. Whatever you may think, Finnegan approaches every subject with utmost sincerity and diligence, and as a surfing enthusiast that grew up in Southern California he has personal stake in the topic. The book will please appreciators of high literature and ambitious journalism as well as those who just love catching waves and want their sub-culture presented adequately and appropriately.
My Life as a Foreign Country: A Memoir by Brian Turner
September 15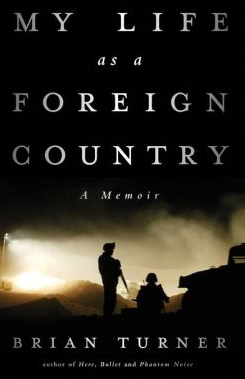 Brian Turner, whose poem The Hurt Locker provided the basis for the brilliant Oscar-winning film of the same name, provides a unique outlook in his writing. He is both a widely respected poet and essayist and a veteran of the Iraq war. These dual titles give his work profound realist perspective but with the detached moralism of the introspective writer. My Life as a Foreign Country will be the first time he details his entire mission into the Iraqi desert and the anxiety that he still experiences daily since returning home, even detailing how he often can't sleep as he imagines himself as a drone hovering over enemy terrain.
Tennessee Williams: Mad Pilgrimage of the Flesh by John Lahr
September 22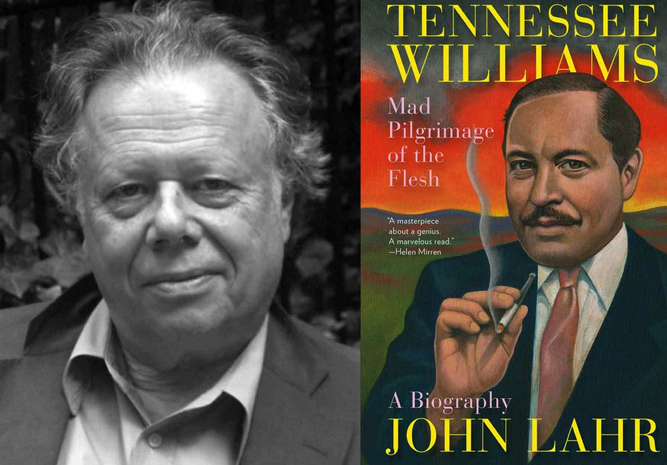 Who better to tackle drama's most mysterious and brilliant playwright than the New Yorker's famed former senior drama critic John Lahr. Lahr has been writing the biography of Tennessee Williams since 1994 when he published a profile in The New Yorker detailing the vagaries of Lady Maria St. Just, the then-executor of Williams' estate. The bio evidently goes all out in its liberation of the secrets of Williams detailing his warring families, his sexuality, his guilt, his triumphs and his failures, his estates, and all the nuances that contributed to the greatest body of work an American playwright has ever conceived.
Watch Me: a Memoir  by Anjelica Huston
November 11


Anjelica Huston is not only a highly celebrated double Academy Award-winning actress, she has also lived a fascinating life befitting of a woman born into a Hollywood lifestyle byher father, director John Huston. Her memoir, Watch Me, is juicy. Huston holds no back as she discusses her long love affair with none other than Jack Nicholson, her rise in Hollywood, her work with some of the best directors to have ever lived including Woody Allen, Francis Ford Coppola, and Wes Anderson, and her profound love for her husband the late Robert Graham, Jr.
Deep Down Dark: The Untold Stories of 33 Men Buried in a Chilean Mine, and the Miracle that Set Them Free by Héctor Tobar
October 7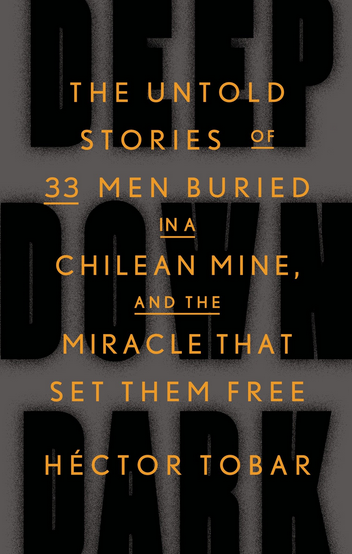 And from non-fiction books sure to be adapted into Oscar-bait films comes this gut-wrenching tale of the men who were trapped in a mine in Chile in 2010, written by Pulitzer-winning journalist Héctor Tobar. Tobar took the Pulitzer in 1992 when he was part of the L.A. Times metro desk that diligently and powerfully covered the events leading up to and during the L.A. riots. Tobar was granted unfettered access to the miners who individually told their stories weaving together this powerful tale. Tobar is gifted with the ability to take events and turn them into a cinematic-scale story, and considering the terror that these men experienced in the mines this is sure to be a powerful read.
Collections
Not That Kind of Girl by Lena Dunham
September 30


Considering the heaping $3.7 million dollars she signed her book deal for, the success of her film Tiny Furniture and stardom arisen from her HBO series Girls, this could easily be the most hyped book of the fall. But detractors aside, Dunham graduated from Oberlin College's creative writing program and the sharp cultural awareness on her show proves that her voice is every bit as sharp as advertised. Not That Kind of Girl is a collection of starkly frank and honest essays that has already garnered praise form David Sedaris, Judy Blume, and George Saunders. To promote the soon-to-be mega best seller Dunham will embark on a national book tour.

Stone Mattress: Nine Tails by Margaret Atwood
September 16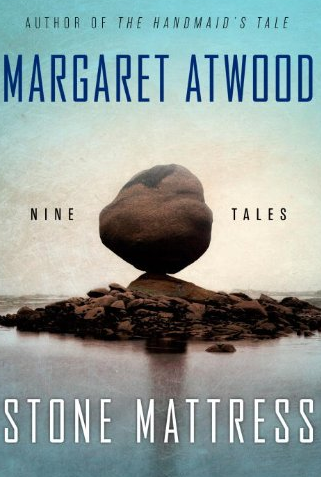 You might remember the title of this collection from its centerpiece short story of the same name originally published in the New Yorker in 2011. Celebrated poet, novelist, literary critic, essayist, and environmental activist Margaret Atwood offers another collection of short stories sure to be as well-crafted and intricate as that produced by any working writer. The title-piece begins in most typical Atwood-esque dry fashion, "At the outset, Verna had not intended to kill anyone."
The Assassination of Margaret Thatcher by Hilary Mantel
September 30


Mantel got noticed with the publication of her first novel Wolf Hall that presented a fictional account of Thomas Cromwell's rise to power, and her sequel to that novel entitled Bring Up the Bodies earned her a Boozer Prize for Fiction in 2012. She's publishing a third novel in that collection next year, but in the meantime she offers this short story collection to whet your appetite for British politic bashing literature. Mantel writes about seemingly mundane topics like family, class, love, sex, and marriage. But in the familiar she always finds the shocking.
The Emerald Light in the Air: Stories by Donald Antrim
October 7


Donald Atrim was named by the New Yorker as one of the best writers under 40 in 1999. Well, he's older than 40 now, but there are still very few better writers. His three novels all dab in hilarity and surrealism, but he writes short which makes a collection of short stories by him ideal. All of these short stories were published in The New Yorker over the last 15 years. Antrim's work is fraught by incredibly life-like characters. They are people who we meet everyday, and who like everyone else find themselves in extraordinary situations. Antrim pits his profoundly well laid out characters in strange situations blurring the lines between the hyper-real and the surreal. Antrim is excited for the collection as a documentation of the changes in his life throughout the span of his publishing, "My life has changed a few times over, and my attitudes toward writing and literature in general, as well as my own place in the world, have gone through reversals and periods of acute destabilization," he says.
Prelude to Bruise by Saeed Jones
September 9
Say what you will about Buzzfeed, but a consistent bright spot in its often over saturated content is the LGBT section of which Saeed Jones is the editor of. It turns out that lighting the Internet ablaze with his impassioned Buzzfeed posts and tweets is not all that Jones is capable of. That's right, Jones is a poet and a remarkable one at that. Jones won a Literary Death Match Bout earning his book deal, and a poetry book is what he wanted to publish. The title poem's first line reads, "In Birmingham, Said the Burly Man." It gets less ominous from there.
Bad Feminist by Roxanne Gay
Available now as of August 5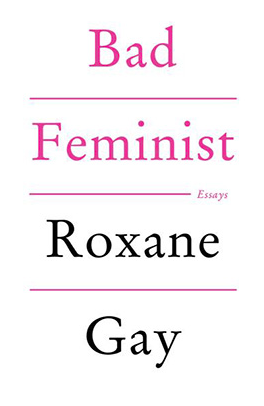 Salon's Roxanne Gay has proved to be one of the most powerful young literary voices working in modern cultural criticism. Through topics ranging from her favorite color pink, the Help, abortion, Girls, Chris Brown, and more Gay documents the discovery of her own femininity and humanity while sharply criticizing our culture. But she doesn't hate our culture, she loves it, and wants it to get better.
Subscribe to discover the best kept secrets in your city