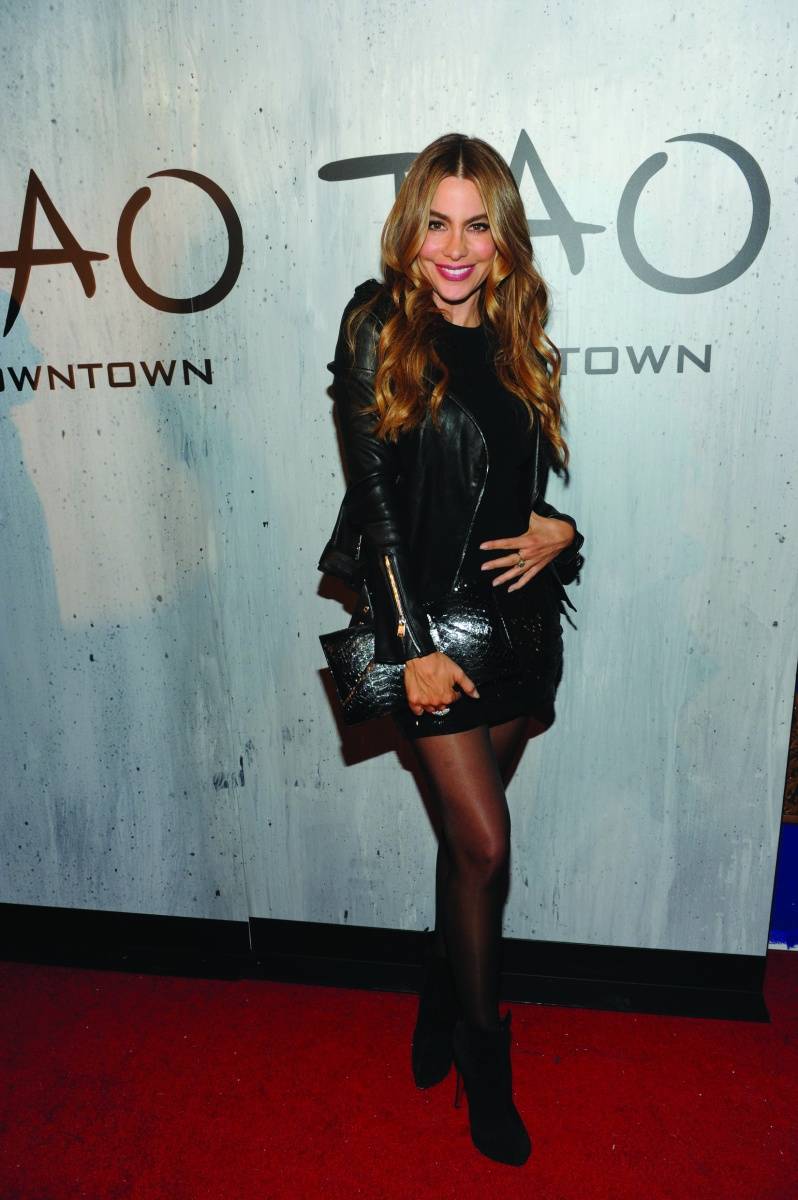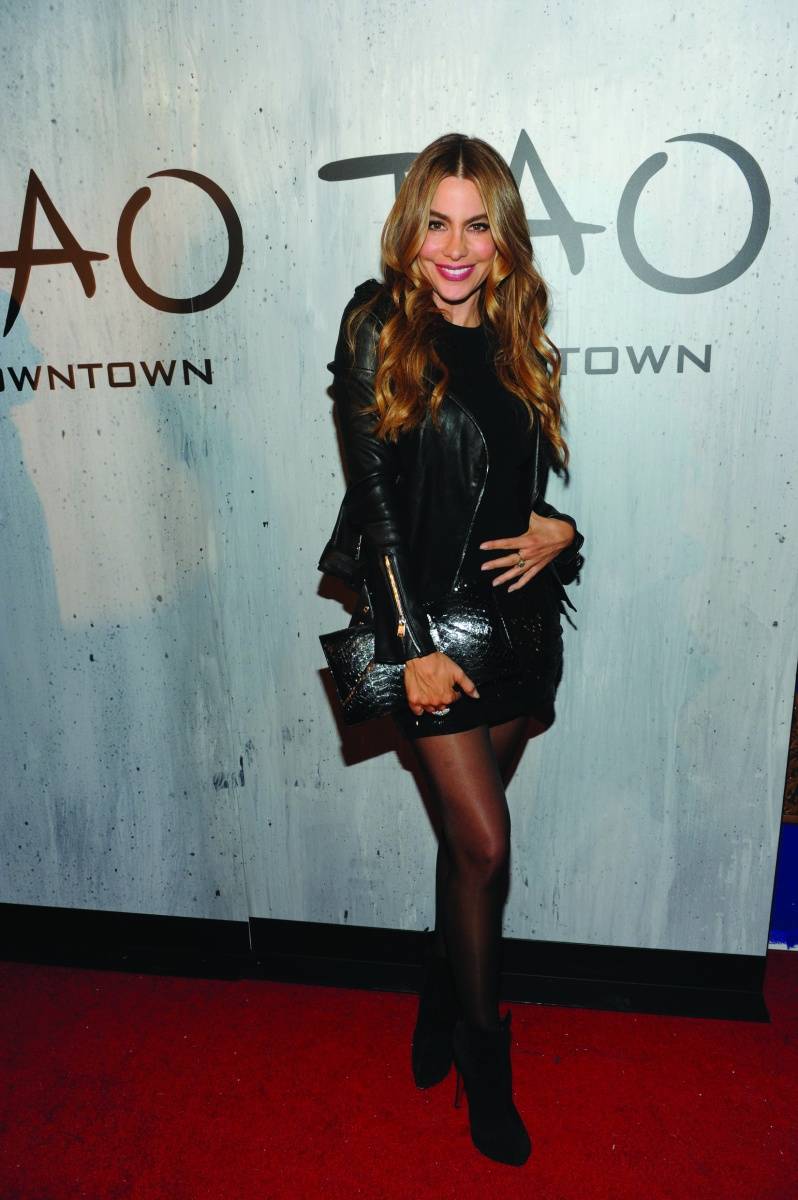 Have you ever gazed enviously at Sofia Vergara's figure and thought, "I wish I looked like her?" Well, now you can.
Trainer and Studio Metamorphosis founder Jennifer Yates is the woman responsible for keeping the "Modern Family" star's mind, body and spirit in tip-top shape. She is lauded for her high-energy, boot camp-style Pilates and dynamic spin classes, which leave students feeling strong and accomplished – and hungry for more.
Here, Yates breaks down 7 ways she trains Vergara so that your body can undergo a similar "metamorphosis."
1) SQUATS, SQUATS, SQUATS! They are a must for a fabulous tush – and Sofia Vergara definitely has one! Always remember when performing squats to shift your weight back so that your knees are above your ankles. You will protect your knees and use more of the back of the leg… that means a tighter, perkier backside just like Sofia's!
2) Lunges – Lunges are essential when toning the legs! Lunges help tone the butt, quadriceps, hamstrings, and calf muscles. Sofia moves at a slow four count pace when performing lunges on the M3 Megaformer using the Lagree Method of Pilates. Slow twitch muscle fibers (aka the fat burning muscles) are engaged when moving at a slow controlled pace, which creates long lean muscles!
3) Tricep Extensions – During award show season we tend to focus on Sofia's upper body to keep her red carpet ready. The back of the arm is an extremely difficult place to tone. The triceps are more easily targeted on the M3 Megaformer because the spring tension uses positive and negative resistance. The muscles in the back of the arm are engaged for the full time the exercise is performed and not just on the lift above the head.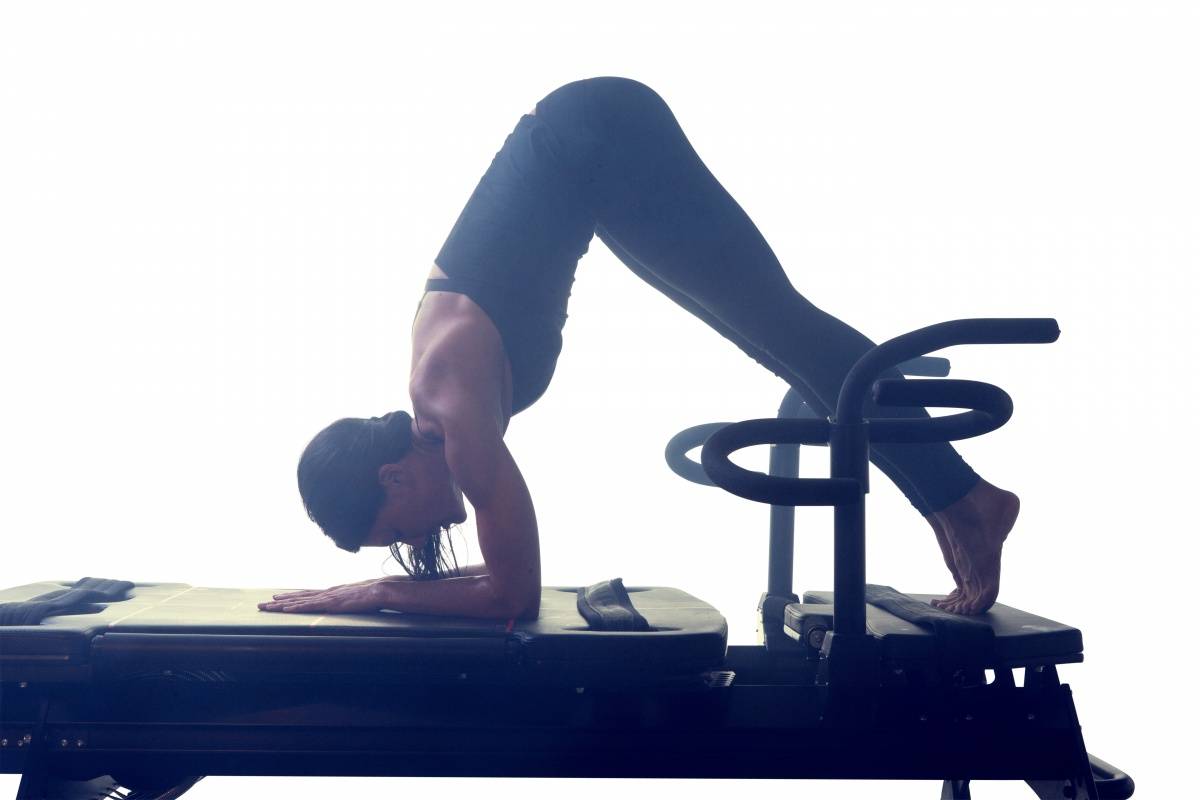 4) Lateral Raise – Sexy, strong shoulders define the upper body. Lifting the arms using spring resistance and controlled movements away from the body in a T- position at a slow four count pace will tone the shoulders and arms. After performing a lateral raise for 60 seconds hold the arms open in a T – position for another 10 seconds for that ultimate burn and final challenge!
5) Plank – Plank is the ultimate exercise for a strong core! Plank is a core stabilizing exercise that improves posture and balance. A rock-solid core creates a strong foundation, which helps prevent injury when working out other parts of the body. Remember to keep a neutral spine when performing Plank. There should be one straight line from the crown of the head to the ankles. Keep your core engaged and remember to breathe deep!
6) Drink up! H20 – Staying hydrated is crucial when working out and essential for good health! Every cell, tissue and organ in your body needs water to properly function. The body uses water to maintain temperature, for digestion and lubricating the joints. Drinking H20 also hydrates the skin, which keeps it more resilient and less prone to wrinkling. So drink up to feel good and maintain that beautiful Sofia glow!
7) Rest & Recovery – It is really important to let the body and muscles recover after working out. The body needs rest so that the muscles can repair, rebuild and strengthen. Sofia always listens to her body and lets it recover. Go hard, REST and come back even stronger!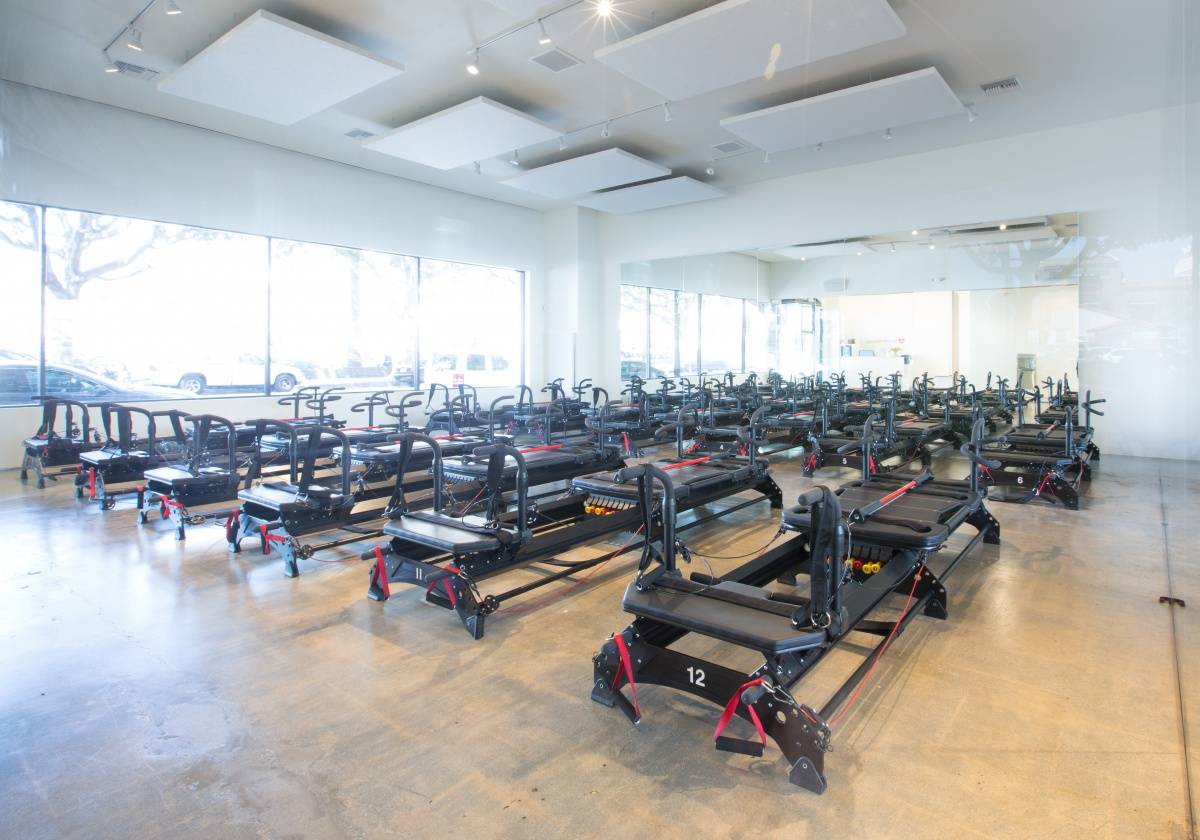 About Studio Metamorphosis: Studio Metamorphosis is a newly-opened Pasadena-based Pilates and Spin Studio, the only one in the city to offer the Lagree Method, which has been referred to as "Pilates on crack." The Lagree Method is taught on a souped-up version of a traditional Pilates reformer machine, and Metamorphosis will offer the newest Lagree Fitness machine, the M3. The M3 allows the body to strengthen, tone and elongate muscles, jump-start the metabolism and burn fat with greater intensity, but with low impact on the joints and in less time. This "less time, more intensity" approach allows students to completely exhaust the muscles and work them to their limit, offering a fast, efficient workout with speedy results and maximum calorie burn. The studio will offer 45-minute classes, including a beginner's class to allow students to learn the method and machines as well as a range of class types that will challenge both rising stars and seasoned athletes. The Morph Essentials class was developed for new clients; Morph Full Body offers an everyday workout and Morph Intensity ramps up the workout for more advanced clients. Metamorphosis also offers indoor cycling on the Schwinn AC Performance Plus indoor bikes. Morph Cycle focuses on endurance, cardio and strength in 45-minute high energy spin classes. The studio will offer 48 Pilates classes and 30 spin classes per week.
Like Haute Living Los Angeles? Join our Facebook page or follow us on Twitter @HauteLivingMag.
Subscribe to discover the best kept secrets in your city