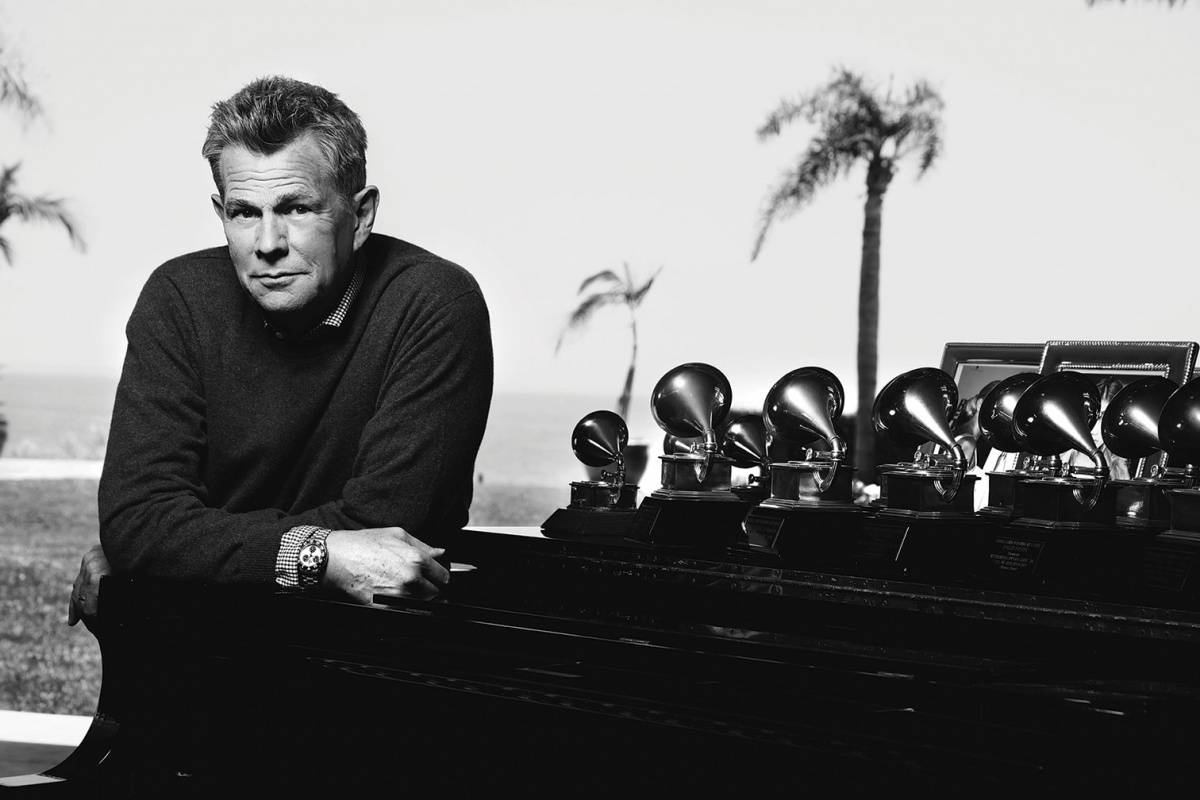 In what feels like a parallel universe, David Foster is taking personal song requests. The super producer sits at his Yamaha nine-foot concert grand, tickling the ivories to Stevie Wonder's "Overjoyed." Perched atop his piano are the music industry's greatest motivators in the form of 16 gleaming gold Grammy awards. A further inspection of Foster's Malibu home reveals another see-to-be-believed display in the plethora of platinum (36) and gold (41) records that adorn the walls of his game room. We spy "It's the Falling in Love," his contribution to Michael Jackson's "Thriller"; Whitney Houston's iconic power ballads "I Will Always Love You" and "I Have Nothing" from The Bodyguard soundtrack; Madonna's "You'll See"; and Celine Dion's "Because You Loved Me," among the dozens of framed hits, all hung with precision by his proud wife, Yolanda.
If being in the presence of so much greatness is overwhelming for us, we certainly aren't alone: Foster himself marvels at his success story every single day. "Life is surreal, man," the Canadian-born producer says, gesturing to the wonders around him. We are sitting in his office, having just been served an exquisitely prepared and elegantly presented lunch of fresh fish, salad, and rice noodle pasta, served alongside a cup of thick, rich espresso—the kind you'd be hard-pressed to find outside of Rome. His expansive motion includes the meal we've consumed, the opulence of his Malibu home, and the evidence of his success: personal photos taken with everyone from Oprah Winfrey to Quincy Jones are on prominent display.
"Every day I stop and think how surreal it really is," he continues. "You have to look at yourself and say, "S**t. I f***ing did it. It's a great feeling." Foster, now 64, knew he'd have a career in the music industry at age twelve, when he joined his first band. "I knew from an early age that I was going to do music for the rest of my life. That's such a blessing, because I know people who are 30 or 40 years old who still don't know what they want to do," he notes.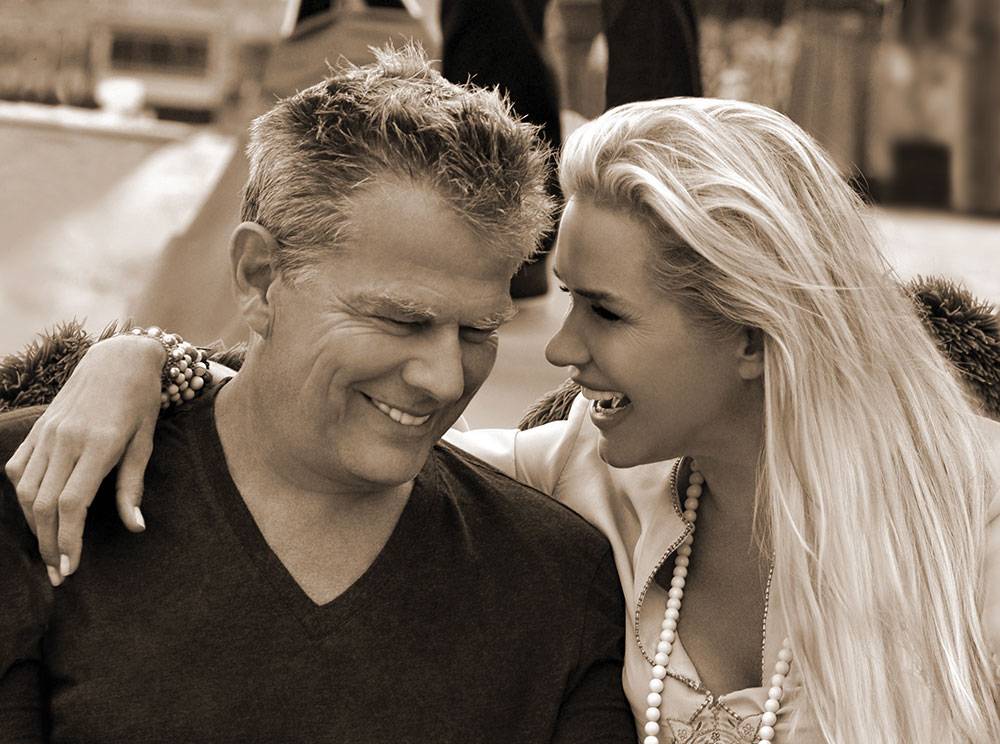 Though his career has had a series of peaks and valleys, it is the lows as much as the highs that have gotten Foster where he is today. "The whole thing about success and having a positive outcome to your career is to do two steps forward and one step back," he advises. "If you do two steps forward and two steps back, you're screwed. I've always felt like I've been two steps forward. You fall back a little, everybody does, but I'm always moving more forward than I am backwards.
"When I first came to L.A. in the '70s with a hit record ("Wildflower" with the band Skylark) everything was great; we thought we were the shit, but we weren't—we had a hit record, and then we broke up—but after that I started playing rehearsal piano for five dollars an hour. Imagine [going from] having a hit record, being on the Dick Clark Show, and touring with famous groups, to having nothing—no money—and having to play rehearsal piano for five dollars an hour. Still, it only ever felt like one step backward. I knew that five dollars would turn into ten dollars, and ten dollars would turn into twenty, and I'd meet somebody somewhere that would take me to the next place. I've lived my entire life like that. I don't believe in luck. I believe in being at the right place at the right time, when hard work meets opportunity."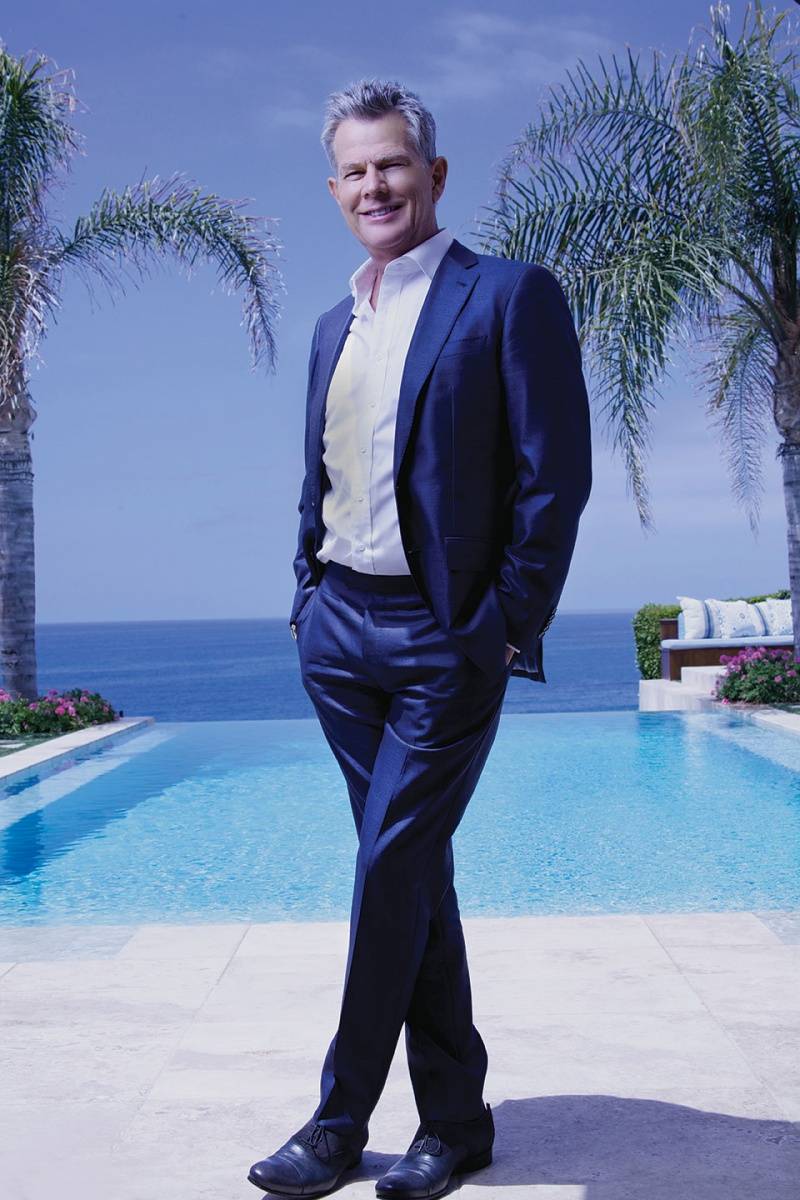 Foster, a 49-time Grammy-nominated producer, is happy to share the true secret to his success—all you need to do is ask. "I talk to college students around the country—USC, UCLA, you name it—and they're hanging on every word. They don't really want to know what I've done, but what they can do to become successful. To talk about my Grammys is just bullshit to them—they don't care. So I always ask them one question: 'What do you think the key to being successful in music is?'  They come up with everything but the right answer: dedication, hard work and ambition—all these college type words. The one answer is 'networking.' "
Trust him: this particular tactic has worked like magic for Foster. Networking has led him to meet some of the most important people in his life—such as dear friend Oprah Winfrey—to finally working with his hero Stevie Wonder, with whom he'll soon release the collaborative albums When The World Began and Ten Billion Hearts, as well as Jennifer Lopez, with whom he's working on a holiday album. In fact, making connections might be too easy for Foster, who's finding himself almost doing too much. "There are times when I think I should slow down, and my body feels like it should slow down," he admits, adding, "But there are also times when I think, 'F**k, there's so much more I want to do! I'm extremely busy—as busy  as I've ever been. Right now I'm writing two musicals that I'd like to call Broadway musicals, but they're not actually on Broadway yet; I'm the president of Verve Records; I'm producing Diana Krall's album; and I just produced Bryan Adams and Stevie Wonder's albums. I'm launching a one-man show in Los Angeles that I hope will one day go to Broadway; I'm touring Asia; and I'm doing a lot of charity work."
The latter plays an important role in Foster's life. At the age of 33, he was shamed for the self-proclaimed narcissistic way he was living his life, especially in light of the fact that his good friend and hockey legend Wayne Gretzky was not only younger, but also far more philanthropic.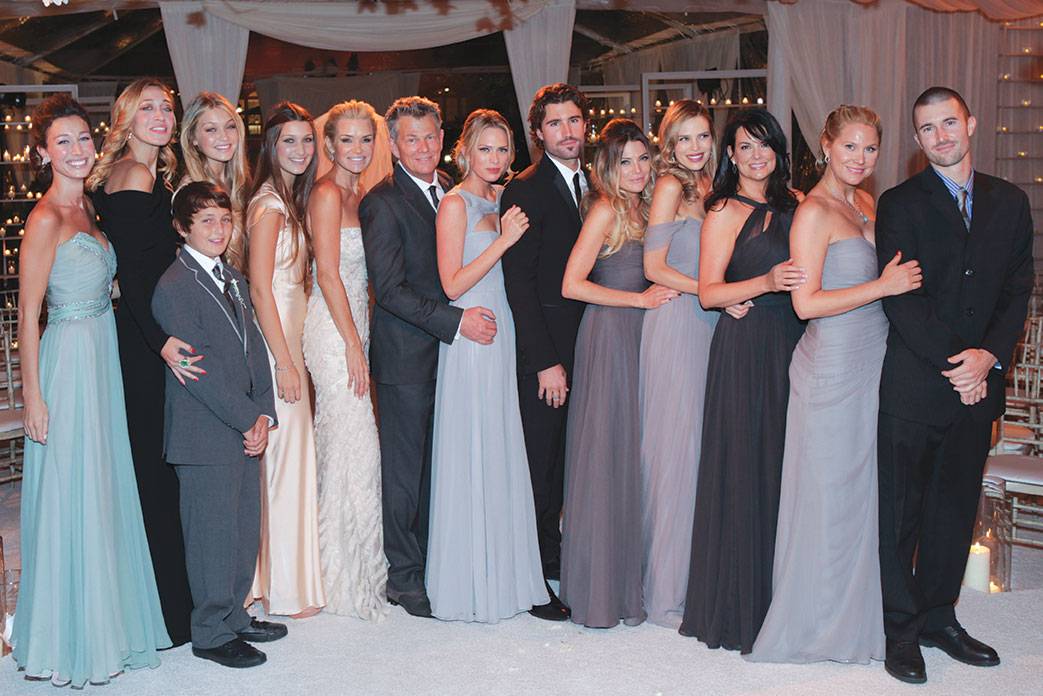 "Wayne is only a few years younger than me, but he had his own foundation much earlier than I did," Foster notes. "I was like, 'I only care about myself—I'm a loser.' That also coincided with my mother calling me and telling me there was a sick child from my hometown of Victoria [British Columbia, Canada] at the UCLA hospital. She said, 'You need to go visit her—she doesn't know anyone—she's all alone.' My mother didn't mean because I was anyone special, but just because we were from the same town.
"So I walked into this intensive care ward and saw this little girl hooked up to all these tubes. I asked her, 'What do you want more than anything in the world?' She didn't say Disneyland, or to meet Wayne Gretzky; she said, 'I want to see my sister.' The sister was back in Victoria with her father, while the mother was with the sick little girl at UCLA. I thought, 'If I flew her sister down, that fulfills her wish. That's a $60 wish.' So I did it. From the moment when I saw the two sisters look at each other, I was hooked." 
Thus, the David Foster Foundation was born. It is an institution that supports families with children in need of an organ transplant, and provides what Foster refers to as "the one bright spot in the most miserable day of a parent's life." Music aside, it is also what he hopes to leave behind as his legacy.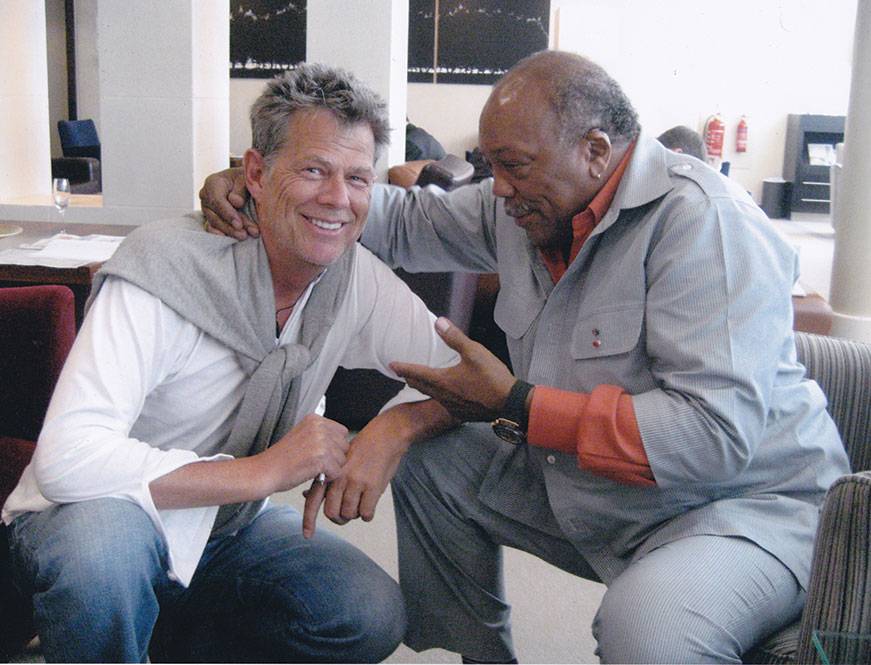 Foster is tapping out a beat on the table next to him. He is always in motion — "constantly living and breathing a beat all the time," as he calls it. He is a man who admits to always being on-the-go, and is amazed—and somewhat at a loss—when he finds himself with free time to burn. It's somewhat astonishing that this man of movement has managed to stay in one place for so long, but after three decades in his Malibu compound, the music man is finally ready to move on. "I love being in Malibu, but I've been here for 30 years, and the drive is starting to wear on me," he admits, adding, "You can't just have dinner with friends who live in town: you have to leave here at five to get there at seven because of the traffic." He is now looking for a complete change of scenery, and plans to buy "a small house with a city view" in the upscale Trousdale Estates neighborhood behind the Beverly Hills Hotel.
Still, it will be hard for Foster to say goodbye to the place he calls home. His mansion, which has been well-documented on wife Yolanda Foster's reality show, The Real Housewives of Beverly Hills, is a real home. It is pristine, but cozy, with evidence of the couple's romance and their dedication to family prominently displayed  in a plethora of photographs on nearly every wall. Moving to a smaller house may not be ideal for hosting the couple's many family members and friends (or their lavish parties), but perhaps that's the point. David's five biological children—daughters Amy, Allison, Erin, Jordan, and Sara, who is married to tennis pro Tommy Haas—have all moved on, as have Yolanda's oldest, "It" model of the moment Gigi Hadid and middle child, Bella. Only Yolanda's youngest, son Anwar, will remain at home.
For Foster, who has six additional stepchildren from three previous marriages, combining two families hasn't always been easy. "It's difficult to be in a blended family. Anyone who's reading this, think hard about getting into a blended family!" he warns. "It's really the most difficult thing to do. It's difficult for the people you're with—your family, their family and every single participant. You're always harder on other people's children than you are on your own."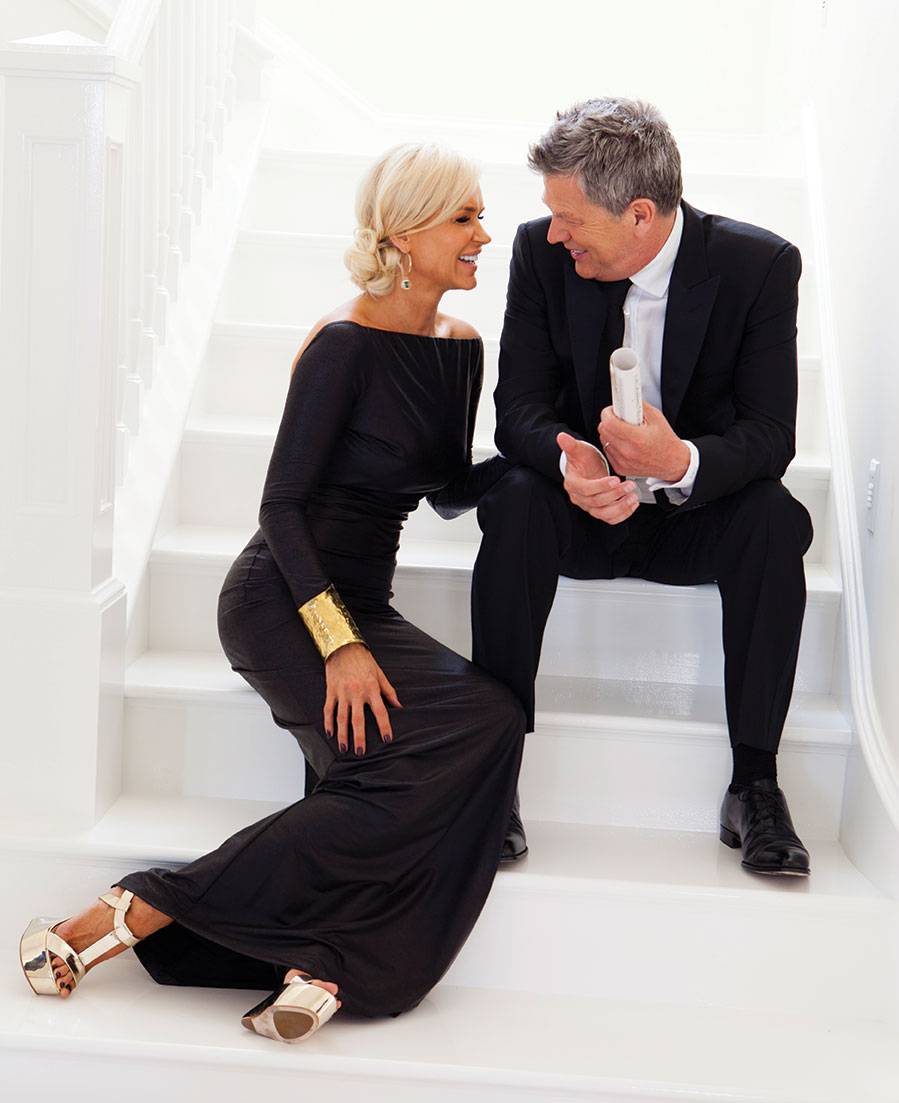 Though he does admit to having  "regret on a personal level" for divorcing ex-wives B.J. Cook, Rebecca Dyer, and Linda Thompson, he's confident, as he mentioned before, that meeting Yolanda—a Dutch former model and interior designer—was meant to be. "It all led me to here, which is a great place to be," he says. The two met in 2006 through Foster's good friend, developer Mohamed Hadid, who also happens to be Yolanda's ex-husband and the father of her children. "[Mohamed] and I were friends, and we had this plan that we were going to live together. I was walking around his house, and I saw all these photographs of him and her and their children. I said, 'That's your ex-wife, and I'd like to meet her.' So he introduced us," Foster remembers.
The rest, as they say, is history. The two wed in one of the most lavish weddings in recent history on November 11th, 2011, with an all-star line-up of guests that included Barbara Streisand, Oprah Winfrey, Muhammad Ali, Steve Wynn, Kate Hudson, Baby Face, and Michael Bublé. Despite his A-list friends and infrequent appearances on his wife's reality show, Foster doesn't enjoy much about tabloid-level fame. "I have just the right amount of celebrity," he notes. "I don't get bothered, I don't get hassled. I was at NASCAR the other day, and a fan came up to me. I thought, 'Oh, they must be Whitney fans, or Celine fans,' but the women said, 'We just love Yolanda!' It's happening more and more now. These women had no idea who I was, other than as Yolanda's husband on the show."
Foster isn't bothered by this, nor does he seem troubled by the frequent divorce rumors that constantly plague he and his wife.  "The only time I read those magazines is when I go to an airport, and I fly privately most of the time," he says dismissively of tabloid reports that frequently plague  the couple. In fact, Foster is quick to sing his wife's praisess. He is proud of her bravery: she has been battling Lyme disease for the past two years and is, at this very moment, on her way to Mexico to get a stem cell shot. "She's living her truth on that show, and people respond to realists," he declares. "It's called The Real Housewives of Beverly Hills, but it's not all real, as you know. Yolanda is very real and people respond to that in a very positive way. They like her truth." We like David's truth. We love that he's self-deprecating, that he's honest about his shortcomings, and humble about his successes. We're appreciative that he's the kind of man who practices what he preaches, as he did after losing a bet to former stepsons Brandon and Brody Jenner, with whom he's still incredibly close.
"We had a bet, and I lost the bet, so I had to go to the tattoo parlor," Foster admits, after joking that the gigantic "D" on his wrist is for "divorce" (it's actually a "D" for "David"). "I don't even remember what the bet was, but my big preach to my kids is that your word means everything. If you don't hold to your word, you might as well give up. I was working with Mary J. Blige at the time, and she said, 'You have to go see Danny on Sunset Boulevard.' So I said, 'OK, you're Mary J. Blige, you know what you're talking about,' and I went to see Danny on Sunset Boulevard. I want more," he declares, adding that the next ink he gets will be "the initials of all my biological kids." Aside from a few more tattoos, a private plane and many more hit songs, Foster isn't sure how much better life can get. "I don't know man, I don't know what's next. It would be too cocky to say there's no more mountains to climb, because there are always more mountains to climb, there is more success to be had," he admits. After speaking about success, Foster thoughtfully looks around, pausing on the photographs of his family members and those of his close friends. He looks around at the house that is his—a home that is filled with music, light and love—smiles, and says, "I mean, what a life."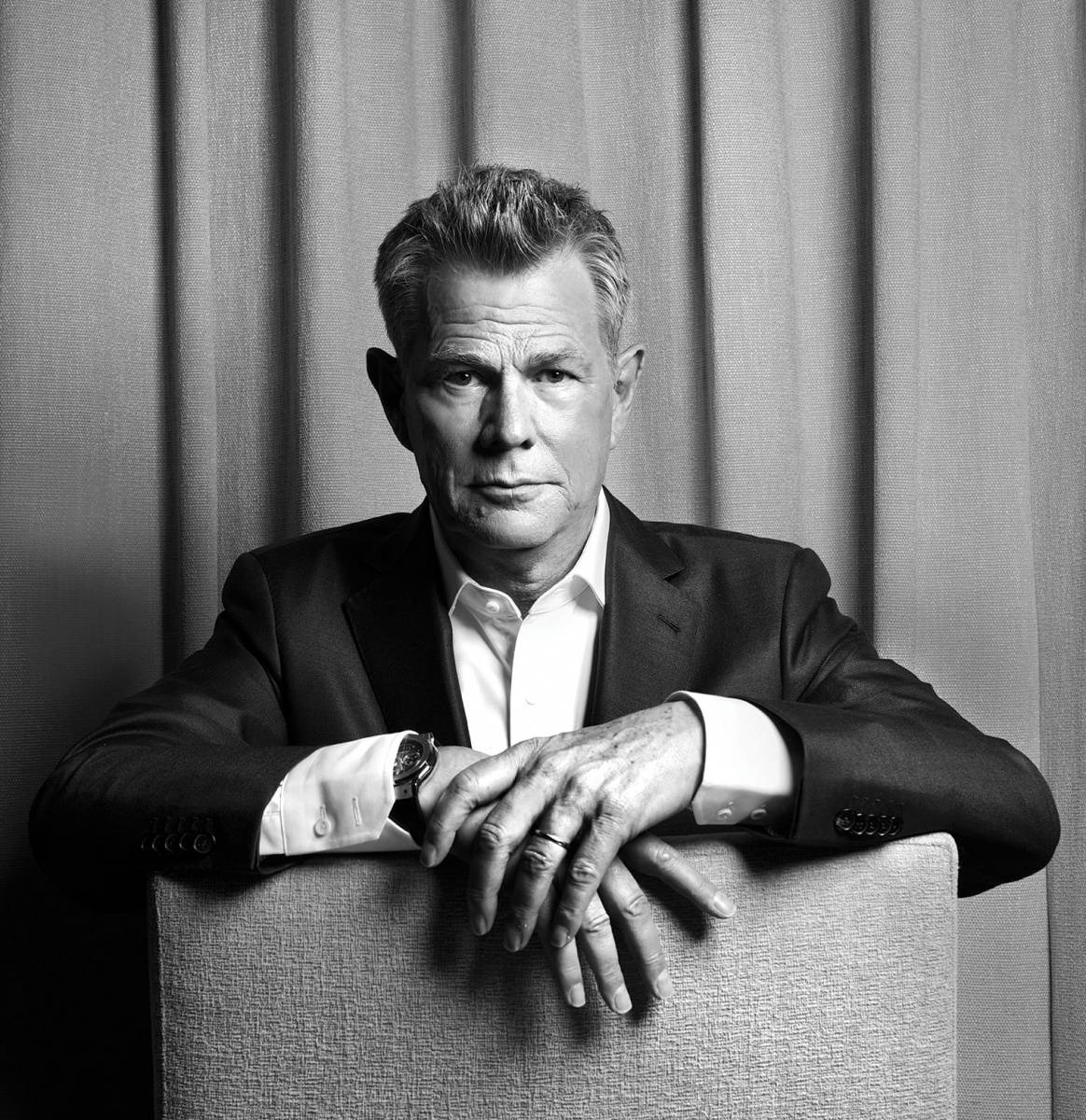 12 QUESTIONS WITH DAVID FOSTER
1.Desert island disc: The Beatles' Number Ones, because you get the arc of their career and all 23 of their hits.  
2.Most important honor: Other than my children—because that trumps everything—my first Grammy for "After the Love Is Gone." It's just a great feeling to win your first Grammy, because that's what you see your whole life on TV. 
3.Favorite TV show: America's Got Talent. When I was a kid, there was the Ed Sullivan Show; Ed Sullivan had a juggler, a singer, a comedian and more: that's what America's Got Talent has today. It's fantastic. It's the best show I've ever watched. 
4.Malibu hot spots: Nobu, Taverna Tony, Tra di Noi, the Mission Inn, the Malibu Beach Inn and The Farm at the end of the Malibu pier; you can't make a reservation there—you have to stand in line just like everybody else. 
5.Best new artists: Sam Smith just kills it. I've always loved the band Muse, and thought they were just one step away from being the next U2, but they haven't found that song yet that connects with the world.  
6.Favorite person he's ever produced: Alice Cooper, for a number of reasons. His wasn't a music I was used to doing, so he made me stretch and come to his side a little. He was a strange, dichotomous creature who would wake up and have breakfast in the morning with his kids, take his kids to school, play a round of golf, come to the studio and work really hard, and then at night he'd go to an arena and chop a chicken's head off wearing all this makeup.   
7.On working with Jennifer Lopez: She's such a brave creature. I love the way she sings, I love the way she acts and I love who she is: I think she's amazing. We started on a Christmas album, but it looks like it won't be finished this year; we have a few things in the can though. We had a great time in the studio. When artists do a Christmas album, oftentimes they're reliving their childhoods. When Jennifer is singing "Silent Night," that's coming from her childhood. The fact that she's Jenny From the Block and  that she's all that goes out the window, and she becomes just Jennifer, who sings "Silent Night" beautifully. I'm really excited about working with her.
8.On introducing Kim Kardashian to Celine Dion: I've known Kim since she was 12; she's a really great girl, and I hate all the sh—y press she gets. We were in Central Park at the Bocelli show—Kim was there with her then-husband Kris Humphries—and we were all hanging out in a tent together and she said, 'I would really love to meet Celine Dion.' I said, 'Come with me' and we walked through the rain. When I introduced them, it was so great because Kim was such a huge fan of the music. She wasn't quite on her knees, but it was like, 'OMG, this is the greatest moment ever, because I've loved you since I was little.' It was fantastic.
9. If he didn't have a career in music: I'd want to be an airline pilot, and if I wasn't that, I'd like to be an airline broker. I'd sell planes for a living. I read about them every night. I go online and study what's for sale.
10. The favorite song he ever wrote: "The Prayer." It gets played at weddings and funerals. The only other songs in the world that get played at both are "Ave Maria" and "Wind Beneath My Wings." It's really special. 
11. Best thing about Malibu: I love that the neighbor to your right can be a billionaire and the neighbor to the left can be a fireman. It truly doesn't feel like there's any class distinction in this town, which is pretty cool. 
12. Who he'd love to work with: Sting! I've told Sting to his face that I'd love to work with him, and we've actually joked about it. I've been to his house, we've had dinner together; we've hung out. I'm like, 'Dude, let's make a record together!' He's just not there yet.
Photography TAJ STANSBERRY | Stylist ADRIEN FIELD | Hair JASON SCHNEDIMAN | Makeup DUSTY STARKS
Subscribe to discover the best kept secrets in your city