The first day of the celebrity-only scramble at the 13th annual Michael Jordan Celebrity Invitational (MJCI) hosted by Aria at Shadow Creek ended in a two-way tie with Eric Dickerson and Ozzie Smith and Brian Urlacher and Roger Clemens. The two teams, each led by former NFL and MLB legends, share the lead after shooting a -7 under, 65 at the exclusive Las Vegas course. Currently in third place with a -6 under, 66 is the NFL/MLB duo of Ken Griffey Jr. and Arizona Cardinals' Patrick Peterson. Tournament host Michael Jordan and partner Dwight Feeney are tied for 10th at -1, 71.
The second and final round of the two-person celebrity scramble at Shadow Creek begins Sunday morning at 9 a.m.
Notable moments from the course:
The most important part of MJCI is its charitable contributions, which were spotlighted today through multiple check presentations to the tournament's charity beneficiaries: Make A Wish Foundation, Keep Memory Alive, Cat's Care and Opportunity Village.
Host Michael Jordan enjoyed a festive day on the course highlighted by some legend-worthy shots and an extremely large entourage with more than 25 golf carts in tow. Jordan started the day with a 300-plus-yard tee shot straight down the middle on No. 1, followed it up with a number of good putts throughout the round and excited the crowd on No. 17 with a 40-foot chip-in from the side of the par-3 green. Jordan and teammate Dwight Freeney escaped disaster on the water hole by hitting their tee shot just off the right side of the green. With the hole on the far left side of the green, Jordan sized up the second shot and chipped the ball approximately one-third of the way to the pin. The ball followed the break in the green, turned left toward the cup and lipped in for a birdie creating a thunderous roar from the huge gallery. It was loud enough to be heard on the 18th tee box up the hill.
After Chris Chelios dribbled his tee shot into the water on the very first hole, playing partner Wayne Gretzky walked over to host Michael Jordan and asked, "You gave me Charles Barkley Jr.?" The crowd roared with laughter and Gretzky had Jordan in stitches.
Teasing his teammates because he was so far ahead, Wayne Gretzky lounged on his side pretending to "nap" at hole 18.
Brian Baumgartner and Aaron Rodgers started their own tradition, giving each other chest bumps while yelling, "Yes Sir!" after every successful shot on the course.
At the par-3 13th hole, a woman celebrating her bachelorette party in Vegas asked Ray Romano to sign her bride-to-be sash, to which he obliged. Later, Romano hit a solid drive off the 16th hole tee box and celebrated as if it was effortless. Ken Griffey Jr. corroborated, "Now that's a professional golfer there–picking up the tee while it's still in the air"
In the first foursome of the day, Winky Wright's playing partner Steve Monroe hit his second shot from the 16th fairway wide right of the green. It nearly clipped the scoreboard and had a volunteer running for cover. He followed up that miscue by hitting his tee shot on the par-3 17th to within two feet of the pin and converted the birdie putt. Monroe and Wright went on to finish the day with an eagle-3 on the No. 18 par-5.
Roger Clemens asked Brian Urlacher, who was wearing a tight fitting shirt, "When did you start wearing mediums?" Urlacher responded, "I've been doing 300 crunches a day!" Clemens answered, "Yeah, I'd like to see that!"
As Julius Erving signed autographs for two young fans, he called over Vince Coleman to show him the pictures he was signing, depicting a legendary shot of him dunking over an opponent. Vince Coleman started laughing and shouted "Wow, look at those ups!" Dr. J suavely responded with, "Yeah, and I am coming down there." The group and the fans erupted into laughter.
Click on the photos below to enlarge.
Like Haute Living Las Vegas? Join our Facebook page or follow us on Twitter. Want Haute Living Las Vegas delivered to your in box once a week? Sign up for our newsletter.
Brian Baumgartner, Aaron Rodgers Chest Bump
Chris Chelios & Wayne Gretzky at MJCI at Shadow Creek.jpg
Executive Vice President MGM Resorts International Tyler Shook (L) and NBA legend Michael Jordan and Bobcat's Sports and Entertainment President & Coo Fred Whitfield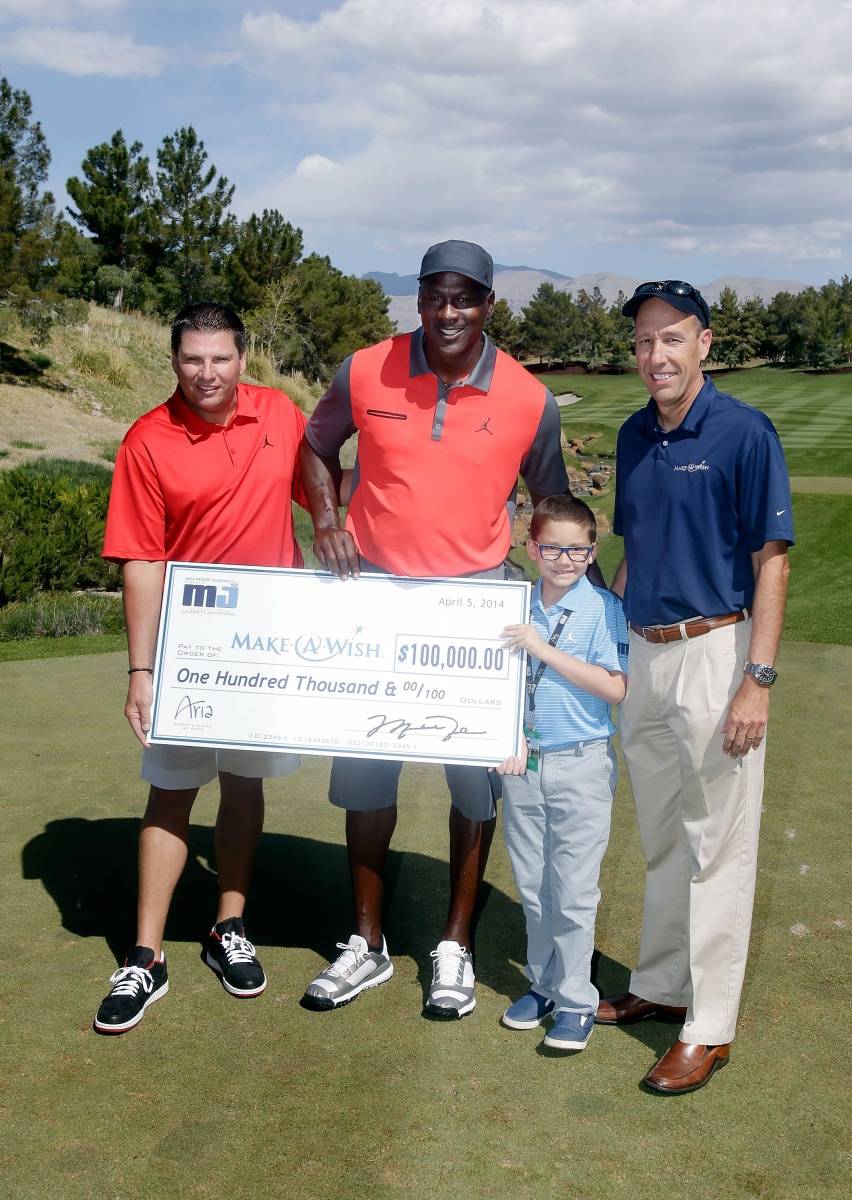 Executive Vice President MGM Resorts International Tyler Shook and NBA legend Michael Jordan present a check to Make-A-Wish Foundation
Executive Vice President MGM Resorts International Tyler Shook and NBA legend Michael Jordan present a check to Opportunity Villiage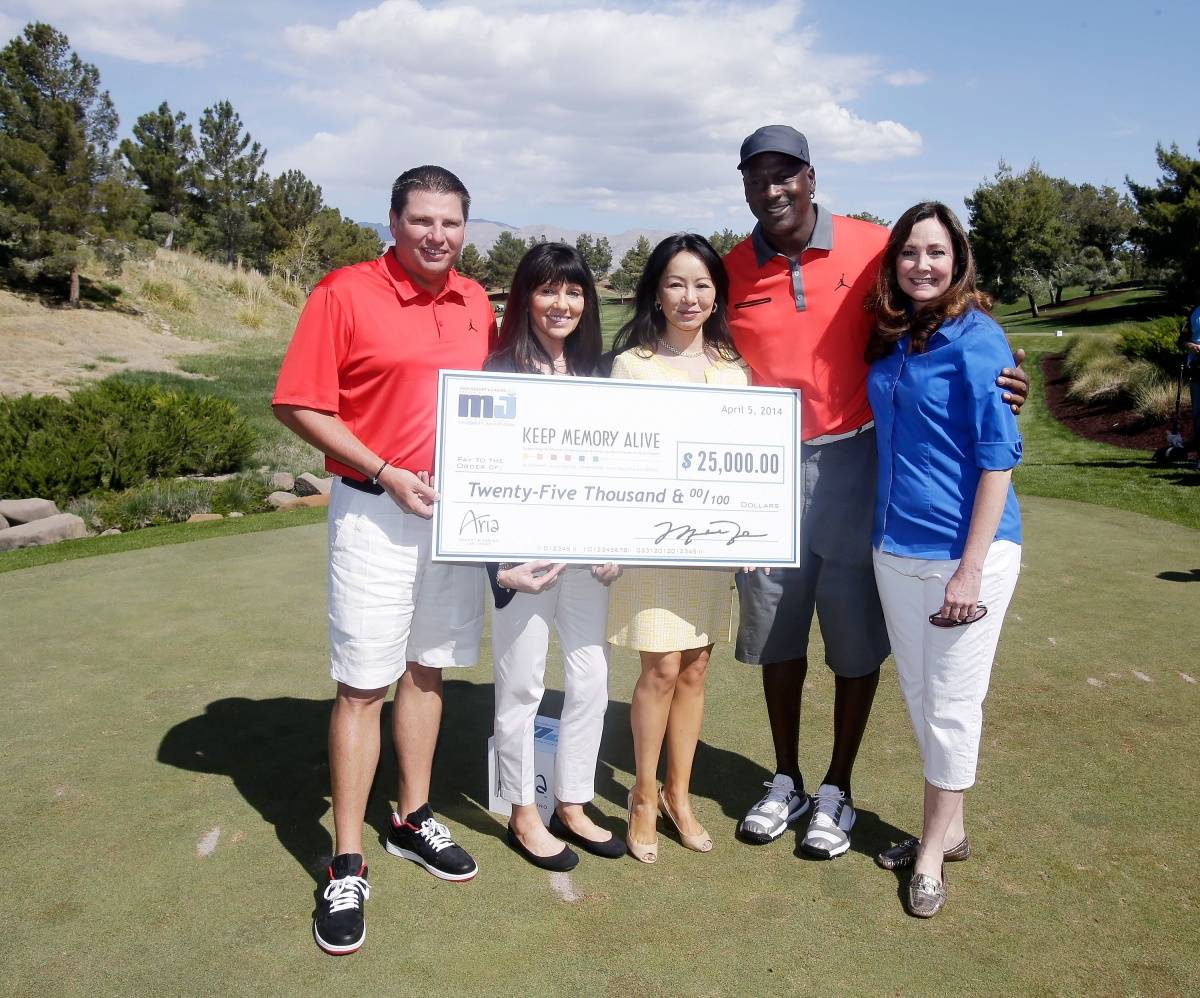 Executive Vice President MGM Resorts International Tyler Shook, (L) Dawn Russi, Kate Zhong, NBA legend Michael Jordan and Gina Hines present a check to Keep Memory Alive
Michael Jordan at MJCI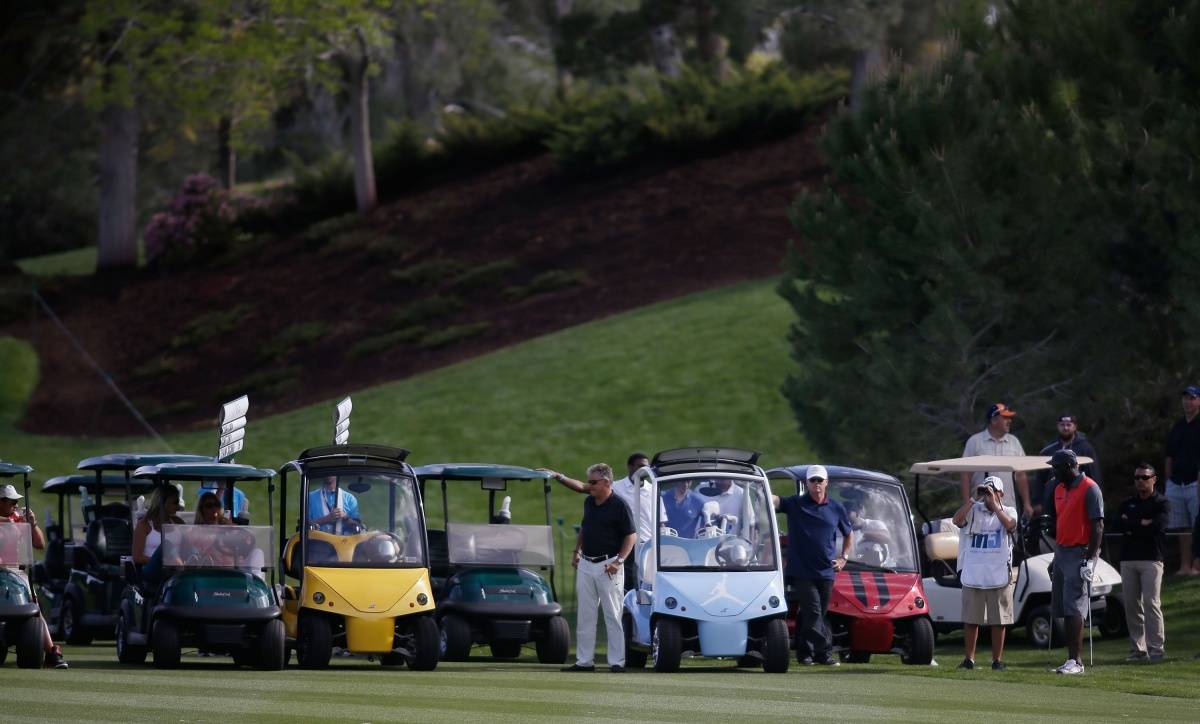 Michael Jordan's Entourage.
MJ Golf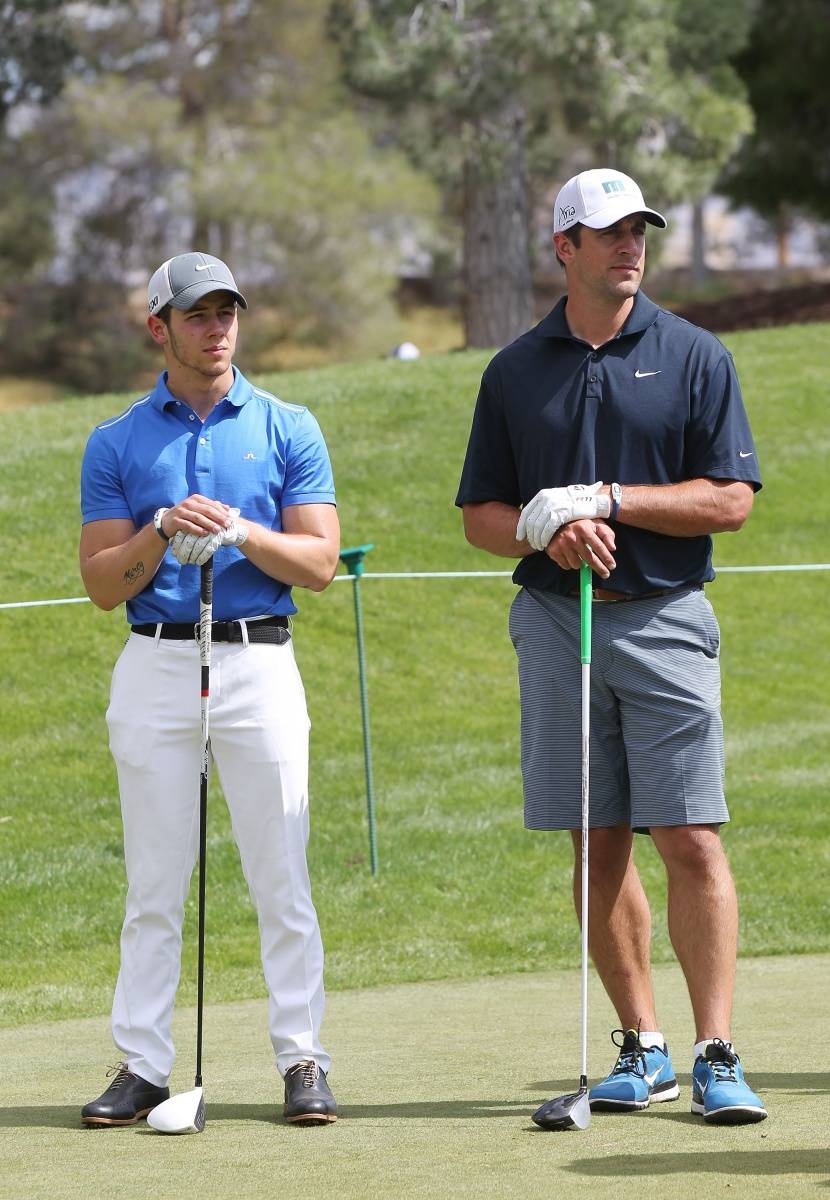 Nick Jonas and Aaron Rodgers at MJCI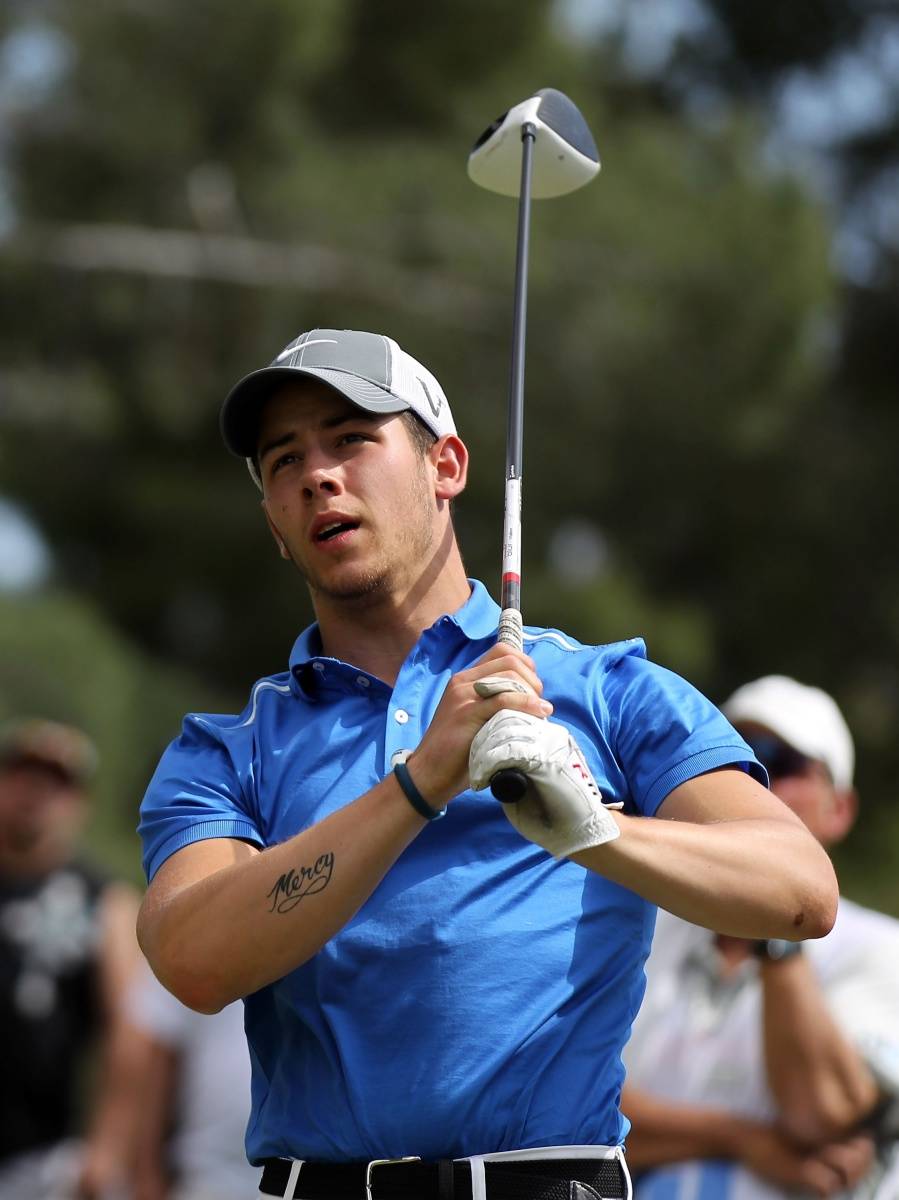 Nick Jonas at MJCI
Ray Romano autographing bachelorette sash
Wayne Gretzky faking a nap on 18th green at MJCI.jpg