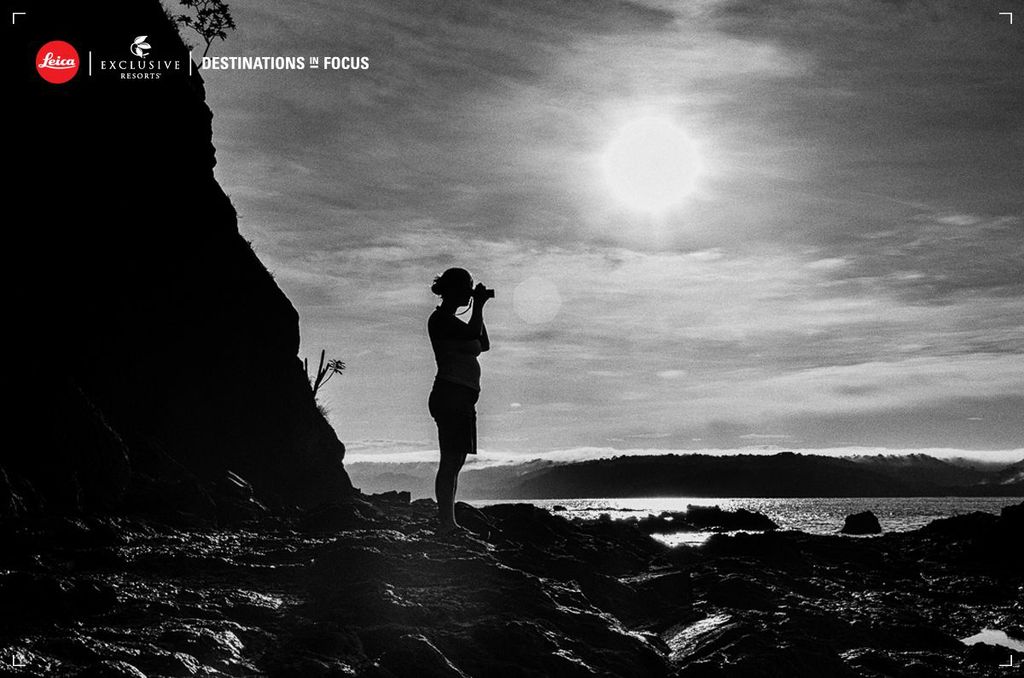 When you go on a spectacular vacation, you can be sure that you will be taking a lot of pictures. And as much as everyone loves their instant smartphone uploads, you can't deny the power of a photo when it's taken by a proper camera—especially if that camera is a top of the line Leica.
Exclusive Resorts, announced its newest strategic partnership with Leica Camera, one of the photography's most iconic camera brands. The partnership brings together the worlds of luxury travel and adventurous photography of remote and experimental destinations. Exclusive's properties in Costa Rica, Mexico and Arizona are the first to debut the program where members and photography enthusiasts will enjoy privileged access to the Leica Akademie's team of instructors and over $100,000 worth of equipment which includes the newly launches Leica X Vario.
Developed for experienced and novice photographers alike, each Destinations In Focus weekend is paired with stays in Exclusive Resorts' multimillion dollar villas, complete with dedicated on-site concierge and a host of luxe resort amenities ranging from a private chef to daily spa programming. In addition to the benefits of small class sizes and real world shooting situations, each participant will have access to experienced Leica instructors, as well as, a selection of guest photographers who will provide coaching and inspiration through the sharing of their images, techniques, and insights.
It's the perfect opportunity for someone who loves luxury accomodations to pick up a new photographer skill – and at the end of the trip, the photos you take will make the best souvenir.
For more information on the program, click here.
Photos by Leica photographer Tom A. Smith