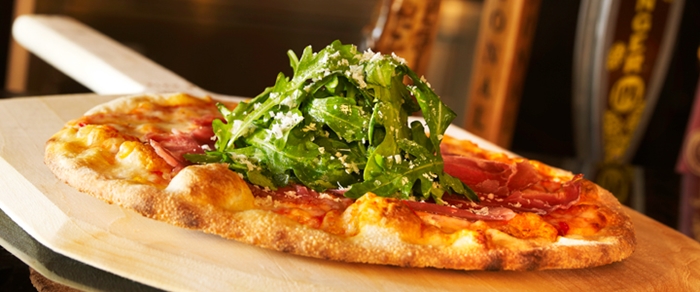 It seems that all restaurateurs and consumers are hopping on the eat-local train in some way these days. Whether it's touting gin from a local distillery or sourcing tomatoes from the regional farm, people are more focused on knowing where from where their food comes. 
In Aspen, Eat Local makes it much easier. The quarterly magazine hosts an entire week, Aug. 24-30, dedicated to the movement by inviting restaurants to showcase at least one food or drink that's locally sourced. The aim is to foster that connection between farmer or artisan and restaurant patron.
To start, Edible Aspen hosts a launch party at the Limelight Hotel, on Saturday, Aug. 24 from 3 to 5:30 p.m. The free event invites the public to eat gourmet pizza with local ingredients, drink Colorado-produced wine, beer and spirits and meet local producers, chefs and restauranteurs participating in the week.
Through Aug. 30, diners can eat at any of the following restaurants to try something new, and get to know their food: Chef's Club, Ajax Tavern, Limelight Hotel, Prospect, Element 47, 39 Degrees, Plato's, 520 Grill,   Aspen Emporium, Louis Swiss Pastry, Poppycock's,  Roxy's, Aspen Brewing Co., Ute City, Syzygy, Jimmy's, Justice Snow's, Cache Cache, Rustique, Hickory House, Pyramid Bistro, L'Hostaria, The Wild Fig, Brexi Brasserie, Steak House No. 316, Above The Salt, and Pine Creek Cookhouse.
Subscribe to discover the best kept secrets in your city