Nearly twenty years after his death in 1994, Donald Judd's house is now open to the public. This house, which was also his workshop, is now an art sanctuary. It is one of the most beautiful building in SoHo, located at 101 Spring Street at the corner of Mercer. Judd bought it in 1968 right after the retrospective of his works organized by the Whitney Museum.
The Donald Judd Foundation is behind this project. It took the foundation three years to get all the money needed to successfully complete this incredible tribute to the late artist. Adam Yarinski, the director of the Achitecture Research Office, was in charge of the renovation. His goal was to preserve the Judd's vision of the house: "less is more". In 2006 the foundation sold 35 sculptures made by Judd and got 25M$ that helped us to stick to the artist last wishes such as keeping all the works of art in situ in the house and for example one can see at night on the top floor a luminescent installation made by Dan Flavin.
Same thing goes for his ranch in Marfa, Texas. A disciple of architect Mies van der Rohe, Judd de-compartmentalized each floor and gave each one a particular function. The office is on the ground floor; the kitchen on the first floor; his workshop on the second floor; the dining room on the third floor; and the bedroom on the fourth floor. The home features furniture and works of art by Alvar Aalto, Gerrit Rietveld, Ad Reinhard, Carl Andre, Larry Bell among others fit perfectly with the house itself and modifications orchestrated by Judd.
For fans of his work, a visit to this SoHo house is a must – it's like stepping into Judd's mind and the genesis of his work.
ss9
Novros_Jan2013-2
101SS_2012-06-14 Sciame 1
101SS_2012-06-15 ARO
101SS_2012-01-09 106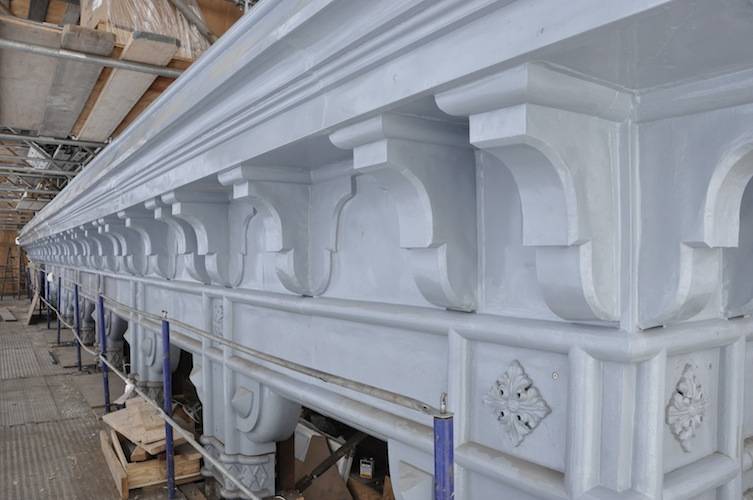 101SS_2012-01-09 121
101SS_2012-07-09 284
101SS_2012-01-09 133
101SS_2012-03-25 16
101SS_2012-12-20_3
101SS_2012-12-20_6
101SS_2012-05-02 36
101SS_2012-05-02 50
Day Mercer street.Judd founation
101SS_2012-05-12 17
101SS_2012-05-12 51
Day.Spring St.Judd foundation
Photo credit: © Judd Foundation 2013.
Subscribe to discover the best kept secrets in your city