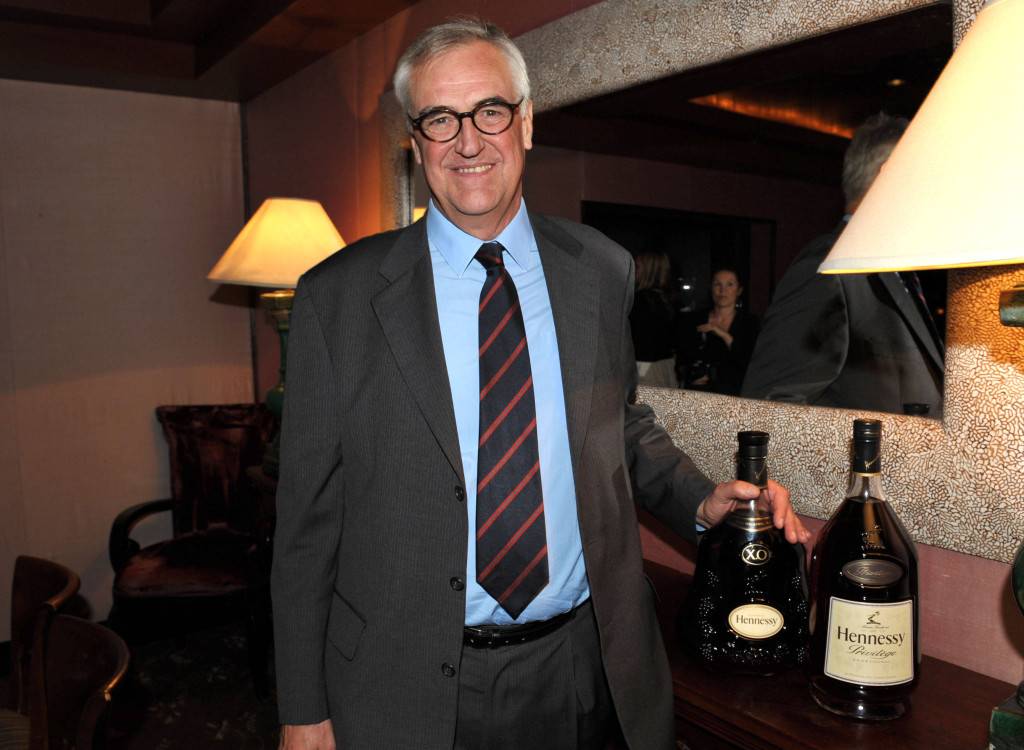 Who needs wine when you can drink cognac?
That's the world according to Maurice Hennessy, a direct descendant and current Maison Ambassador of the French cognac company. Mr. Hennessy hosted a private dinner for tastemakers this week at Crustacean in Beverly Hills that introduced a slew of food and cognac pairings; he was accompanied by Hennessy's Regional Marketing Manager Thuy-Anh Nguyen and Axel Cruau, Los Angeles' Consul General of France at the event.
Haute Living went one on one with Mr. Hennessy to get the inside scoop on Hennessy,  the modern-day cognac drinker and what lessons he's learned from his famous ancestors. Check out his answers and his haute pairings menu below!
 What inspired the new drinks?
The new drinks were the creation of some of our bartenders and they liked the idea of fruits of the season. For example, the cranberry which we use is a season of late summer, early fall. Then all these others, I mean they correspond to a season, so we'll have four seasons. Like, there's four cocktails and four seasons.
Why should cognac be the preferred choice over wine or vodka at dinner?
I don't know if it's a preferred choice, but it is a choice which is very sought after. Especially by people who eat Asian food, especially Vietnamese or Chinese food. As cognac has a great capacity of being consumed cold with water and has enough strength to dissolve the fatness and the spices to resist the spices, which you find in the Asian food. Vodka is good for things, some people drink vodka more with Russian type of food.
What is the most important thing to know about pairing cognac with a meal?
Well, I think that Hennessy has several types of cognac, some of them are tannic and they would probably marry more with some chocolate for example which is very tannic. I'm talking about Hennessy XO. Or maybe with spicy food Like Hennessey XO too, some have a strong, very concentrated taste like Richard Hennessy and that would resist also to maybe a heavier kind of food. Some are light, and as a long drink, like a Hennessy VSOP that would mix well mix beautifully well with, well I like it with Vietnamese food to tell you the truth, and the Paradis I would have on its own or with Chinese food.
Who is the modern day Hennessy drinker? Describe him or her.
The modern day Hennessy drinker is somebody who is refined enough to like the quality of a good drink because the king of spirit is cognac and I think the best one is Hennessy. And I think it's somebody who has understood that drinking is not a question of quantity but of quality, and Hennessy is the epitome of quality I think in a drink and one glass of Hennessy gives you a lot of pleasure. Plus of course the fact that with Hennessey you can make some wonderful long drinks or cocktails.
Given that Hennessy is a family company what lessons did you learn from your ancestors about how to be a strategic businessman? What lessons do you personally intend to pass on?
I'd say first of all that Hennessy is part of Moet Hennessy which is all part of LVMH so it's not really a family company anymore, it's a public company. However, I'm old enough to have known when it was a family owned company and I remember very much my grandfather talking about exactly this and the answer is always respect the customer, make sure that Hennessy – you can survive in a world without Hennessy and you have to make Hennessy exciting to make sure that people like to have some. And so, Hennessy always endeavored to produce a drink which is of the highest quality. But in our case, too, at Hennessy we have to respect our suppliers as the cognac is not made in big factories but all the 17 hundred suppliers, grid growers, distillers, who sell their product their liquor, their spirit to Hennessy, these also have to be respected and because without them we would not be able to produce such a great cognac.
Cocktail Menu
The Red Dragon
Hennessy V.S., Cognac, Crème Yvette Violet Liqueur, Muddled Raspberries, &Thai Basil, Fresh Lemon Juice, and Topped with Ginger Beer
Hennessy Ginger
Hennessy V.S., Fresh Lime Juice, Simple Syrup, Topped with Ginger Ale, and Mint Spring Garnish
Hennessy Berry
Hennessy V.S., Cranberry Juice, Pineapple Juice, and a lime wedge garnish
Hennessy Citrus
·         Hennessy V.S., Lemon & Lime Juice, and with a dash of Simple Syrup
Food
First Course:
Shrimp Mousse Roll- light filo and served with kiwi and orange tomato sauce
Chicken Meatball- with chicken, black mushrooms & vermicelli, lemon-chili oil liaison
Ahi Tuna Taco- green papaya, red jalapeno, red onion, cilantro, sweet chili vinaigrette
Coconut Prawn- rolled in fresh coconut "tempura style", tangy citrus ginger, marmalade and greens
Second Course:
Organic Mixed Green Salad with caramelized walnuts, goat cheese and sweet organic vinaigrette
Third Course:
Dungeness Crab Out Of Shell- charbroiled with secret spices and An's Famous Garlic Noodles
Colossal Royal Tiger Prawns- charbroiled with secret spices and An's Famous Garlic Noodles
Fourth Course:
Braised Short Ribs- with port wine glaze, roasted portabella mushrooms, and wasabi rice cake
Shaken Beef- Filet Mignon cubed with burgundy wine, served with red potatoes and Roma tomatoes
Dessert Choices:
Pineapple Bread pudding broached bread pudding made with fresh pineapple
Warm Godiva Chocolate Cake with caramelized candied walnuts
Subscribe to discover the best kept secrets in your city