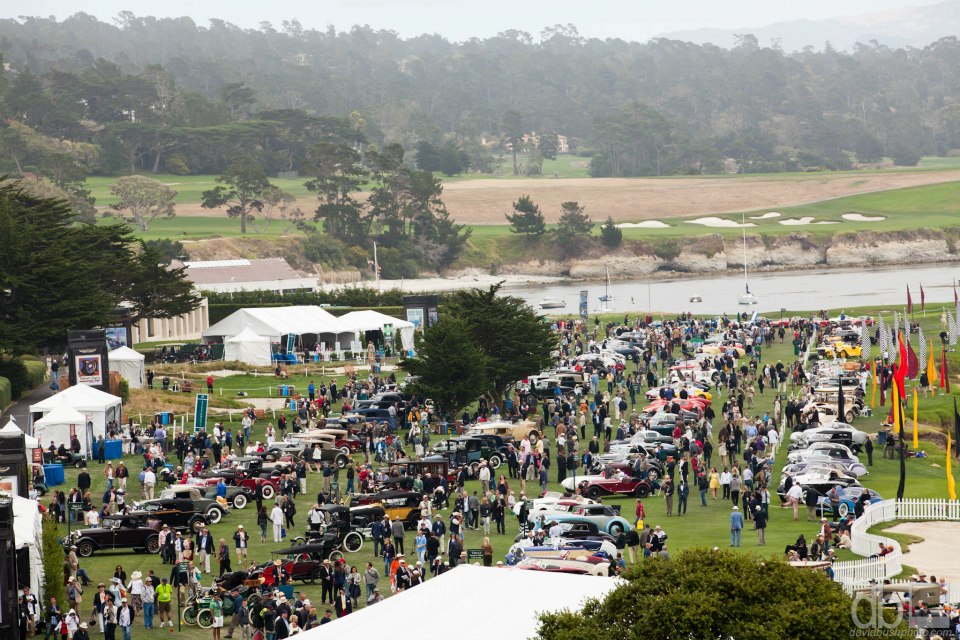 On August 18th, 2012, the Pebble Beach Concours d'Elegance took over the fabled Pebble Beach Golf Club near Monterey, California.  First held in 1950, it is considered one of the world's premier automobile events and this year was no exception.  The show's annual shifting focus was on several unique categories of cars; AC and AC Cobra models, Sport Custom Cars, German Motorcycles, and models of historical significance from Fiat and Mercer.  Several products of legendary Parisian coachbuilder Saoutchik were displayed alongside perhaps the show's centerpiece, fantastic bespoke cars commissioned by India's Maharajahs, all passionately restored through the ages.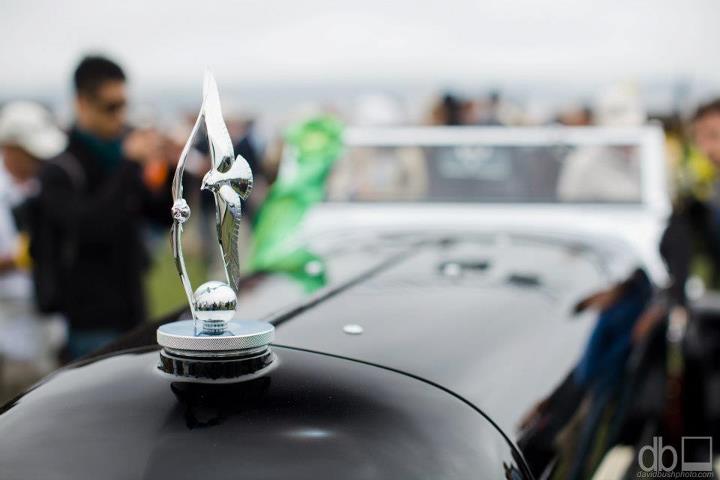 Beside the hallowed Pebble Beach Lodge sat a selection of the latest and greatest concept automobiles from contemporary manufacturers.  Aston Martin displayed its new Vanquish, the successor to the DBS, which had been shown earlier in the week to select clients at a private estate nearby.  BMW exhibited their collaboration with coachbuilder Zagato, and the new Dodge Viper brought a hint of American muscle to the mostly futuristic models.  To much acclaim, McLaren unveiled the convertible version of its 12C supercar and Lamborghini debuted its Urus Sport Uility and the hardcore Sesto Elemento racer.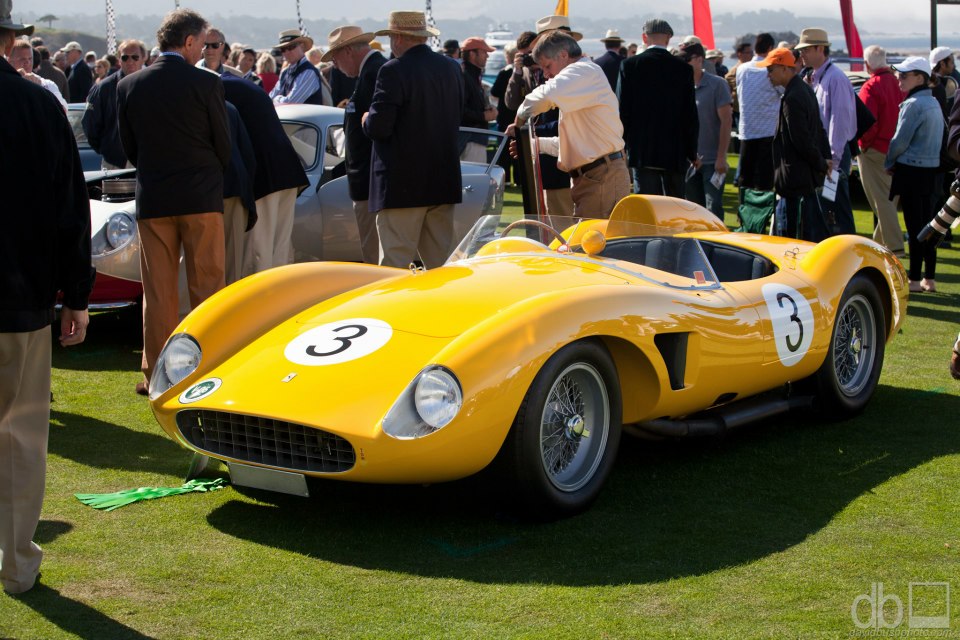 Show entrants – who must be invited to attend – were lined up alongside their cars, like proud parents.  Throughout the day, the judges, including numerous automobile industry luminaries, experts, and honorary members, scrutinized each entrant.  Class judges rated cars for their originality while others directed their attention to design, styling, and elegance.  From a selection of Best-in-Class winners, the coveted Best-of-Show winner is selected.
Some 15,000 people frequented the show, with a strong celebrity presence.  The obligatory appearances of Jay Leno and Arnold Schwarzenegger largely played second fiddle to the fascinating and extraordinary display of automobiles of vast historical significance.  As the day carried on, enthusiasts gathered near the central podium on blankets, the cognoscenti and VIPs turned from their elevated hospitality banquets, and those lucky enough to be invited into the Lodge suites needed only to look out the window.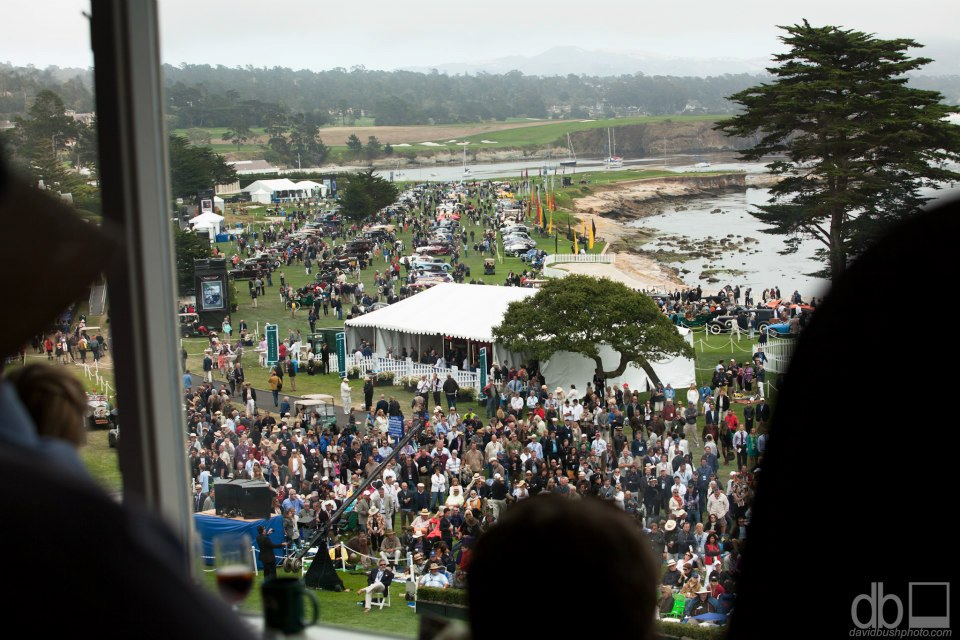 As with the Golf events held here, beneath the genteel, polished veneer of Pebble is a culture of ferocious competition.  Millions of dollars are spent in acquisition and restoration of cars just to be considered for entry into the Concours.  Thus the tension of the Best-of-Show unveiling ceremony was palpable from any vantage point.  The winner, as always with Pebble, was a pre-war example and announced in a blaze of fireworks and fanfare.  This year the top prize went to a 1928 Mercedes-Benz 680S Saoutchik Cabriolet owned by Paul & Judy Andrews of Fort Worth, Texas.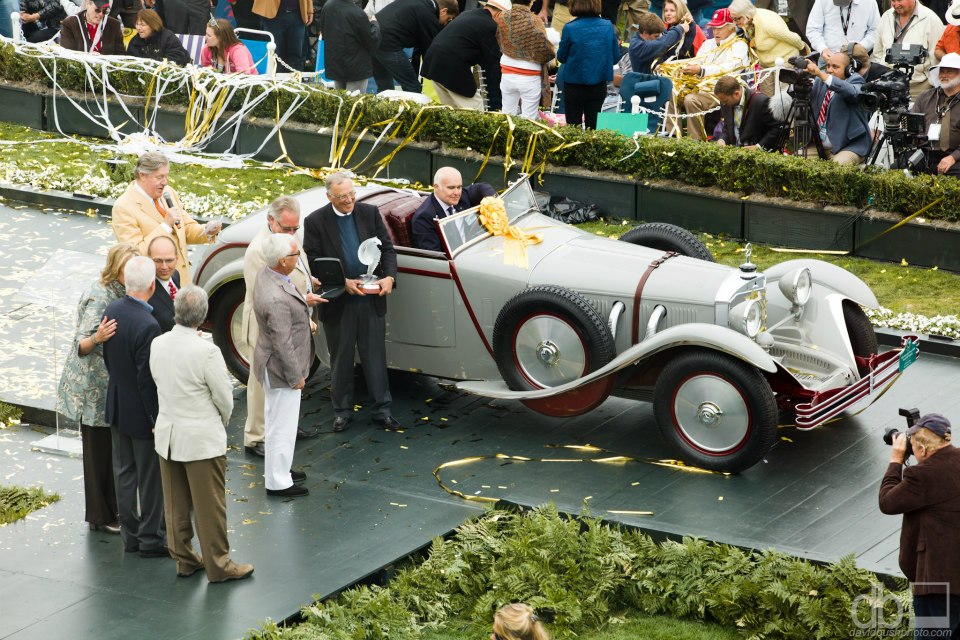 Images: David Bush Photo
Subscribe to discover the best kept secrets in your city