Mondays have never looked better with a sprinkle of Orange County. Thanks to the start of the new Bravo reality TV show, "Gallery Girls" debuting today at 10 pm, viewers have the opportunity of enjoying the lives of seven high strung women who try to make their name known in the competitive gallery and art scene in New York City.
The reality TV show, "Gallery Girls" includes two women from Orange County, Angela Pham who was born and raised there, also, Liz Margulies who has been residing in O.C. for three years.
Margulies, 25, also known as the daughter of Martin Z. Margulies, a famous art collector and a student at New York's School of Visual Arts has always enjoyed her time in Orange County, but has also lived in Newport Beach and Costa Mesa.
"How could you not?" said Margulies. "The weather is amazing. The weather, the beach, the air – it's refreshing and clean. I miss the air."
Liz Margulies has also worked at Fred's Mexican Café in Huntington Beach while attending classes in Mission Viejo at Saddleback College, along with a stint at Sober Living by the Sea in Newport for treatment of a cocaine addiction.
"I needed a change of scenery," Margulies said. "It definitely helped me. It changed my whole outlook."
However in "Gallery Girls" Margulies is shown as a highly privileged daughter of a wealthy collector who interns at Eli Klein Fine Art and would much rather enjoy rocking a clean outfit than to do any strenuous work.
"I don't like every single scene, but that's how it goes," said daughter of respected collector. "I agreed to do the show. In Eli's gallery, I did wind up picking up some paintings, but they cut a few little pieces out of that to make it look like I didn't want to work or get stuff on my outfit. But I was carrying paintings."
The other O.C woman that is filmed alongside Margulies is Angela Pham, 24, who was born in Anaheim and no stranger to Yorba Linda. Pham received a specialized degree in photography and communications at New York University and is now a freelance photographer in "Gallery Girls."
In the premiere of "Gallery Girls," Pham shares her dislike of her hometown. "Orange County doesn't have the best reputation for diversity or culture or anything interesting."
But there are some things that the O.C. girl just couldn't be without from her hometown.
"I like mall culture – Cinnabon, Brea Mall, South Coast Plaza. I miss my pho spots. There's a lack of good Vietnamese food in New York. I miss Westminster and Garden Grove and paying $5 for a steaming hot bowl of good pho, as opposed to $10 in New York for a so-so bowl."
Looks like "Gallery Girls" will be full of fun and O.C. antics, a viewers dream, so stay tuned for Bravo's newest series on at 10 pm Mondays through the fall.
Like Haute Living Los Angeles? Join our Facebook page or follow us on Twitter @HauteLivingLA. Want Haute Living Los Angeles delivered to your inbox once a week? Sign up for our newsletter.
m8il4k-b78980927z.120120809174938000ggv19m1a8.1
m8il4k-b78980927z.120120809174938000ggv19lvuj.1
m8il4j-b78980927z.120120809174938000ggv19lvrb.1
m8il4j-b78980927z.120120809174938000ggv19lvlc.1
m8il4i-b78980927z.120120809174938000ggv19lvjf.1
m8il4l-b78980927z.120120809174938000ggv19m1oq.1
m8il4l-b78980927z.120120809174938000ggv19m1nl.1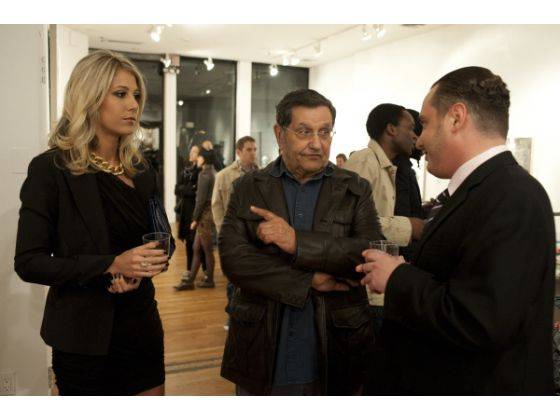 m8il4l-b78980927z.120120809174938000ggv19m0ej.1
Subscribe to discover the best kept secrets in your city